Bake bread without Yeast
With homemade yeast water you can bake bread without yeast. We have on ours Enjoyment trip to Texel tried baking the bread. Since then we have been making our own bread at home from time to time. You don't always have yeast in the house. In such cases, homemade yeast water helps. You can also easily do this yourself. It may take a little longer, but this way you always have yeast at hand. You can do that too Bake bread in the Omnia oven. You only need three simple ingredients to make it. You can use it to bake a farmhouse bread with caraway seeds and roasted onions with just a few ingredients.
Make yeast yourself
Making yeast yourself is easy. For yeast water you need warm water, sugar (also honey or syrup, depending on your taste) and a basic ingredient (dried dates or apricots - unsulphured - or a fresh tomato).
Ingredients for homemade yeast
500 ml of lukewarm water
5 dried dates or apricots or a fresh tomato (all fruits must be unsulphurised)
50 g of sugar or three teaspoons of honey or syrup
How you can make yeast yourself
Cut the fruits into small pieces and put them in a tall glass jar that you can close. A bottle is best, because the small surface reduces the risk of mold growth.
Add water and sugar and shake the mixture well.
Let the yeast water stand at room temperature for seven to eight days.
It is important that you briefly open the glass container at least twice a day. This is how air gets to the wild yeast. Then you close it again and shake the container well. This will supply oxygen to the yeast. Thorough shaking prevents the formation of mold. The more you shake the jar each day, the less risk of mold.
After a few days, the yeast water becomes cloudy. This shows that the fermentation process has started. Apart from the chopped fruit, there should be no other solid components in the yeast water. If this is the case, mold has probably formed. This happens when the water is moved too little or the room temperature is too high.
If you want to add yeast water again later, you can keep a rest. Then you only have to wait three to four days for the next fermentation process. For new yeast water, remove the old fruit and add the rest to the newly prepared mixture.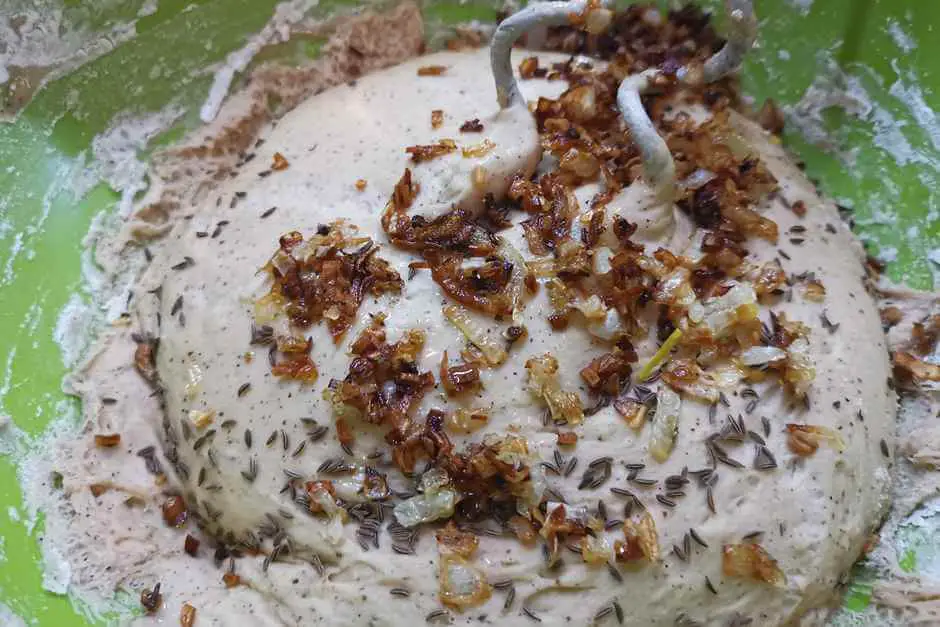 Farmhouse bread with caraway seeds and roasted onions – bake your own bread without yeast
Baking bread without yeast is simple and needs few ingredients. You will need these for this farmhouse bread with caraway seeds and fried onions
Ingredients
300 g wheat flour
280 g of rye flour
a tablespoon of sugar
Two teaspoons of salt
Homemade yeast water as needed
Two teaspoons of bread spice
A tablespoon of caraway seeds
One onion
Bake bread with homemade yeast
Mix the flour with the spices in a bowl. Add part of the yeast water and mix thoroughly with the mixer. If necessary, you can add yeast water. The dough should pull away from the edge of the bowl.
Cut the onion into small cubes and fry them in a pan. Add these together with the caraway seeds to the dough and knead them under the dough. A smooth dough should result.
With yeast water, it takes longer for the dough to rise. It is best to leave it covered for several hours or overnight at room temperature.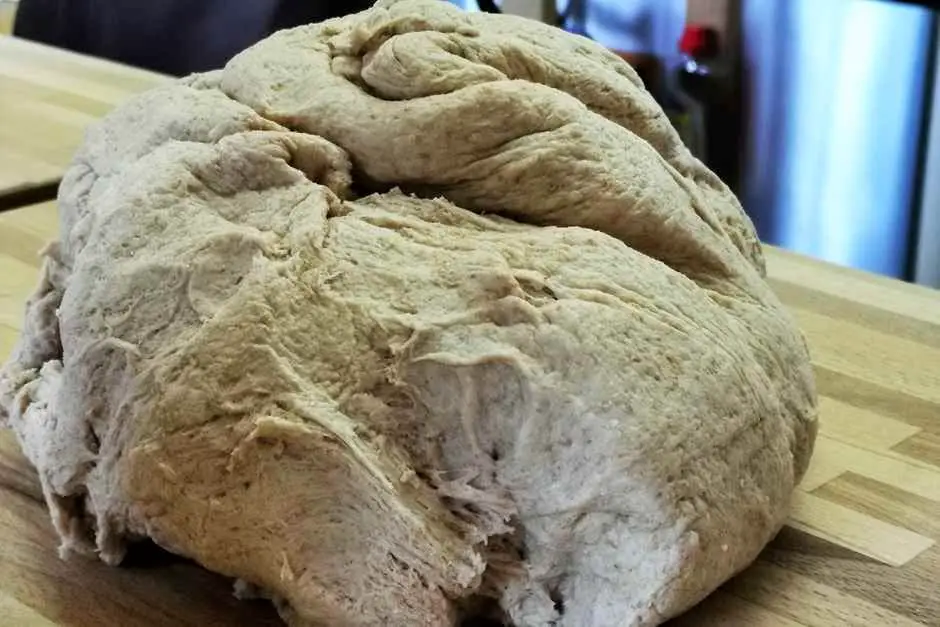 Then put the dough on a floured surface and form a bread out of it. You can put this on a baking sheet. We also like to bake our bread in a baking pan. Let the dough stand for another hour in a 30-50° C warm place until it rises up clearly. Moisten the dough surface thoroughly with water.
In the meantime, preheat the oven to 230°C (210°C for fan oven). Then put the bread and a fireproof bowl with water in the oven and bake the bread for 60-70 minutes. After 10 minutes, turn the oven temperature back down to 200°C (180°C for convection).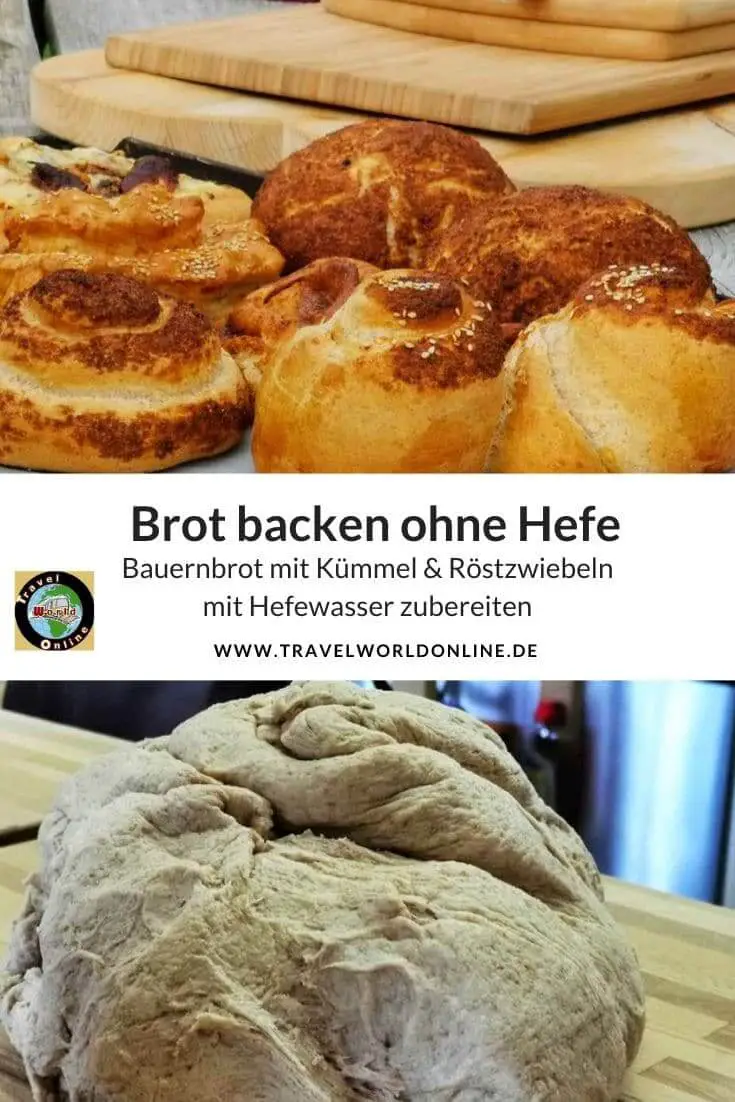 Do you also know:
Source for baking bread yourself without yeast: own recipe.
Text Baking bread without yeast: © Monika Fuchs and TravelWorldOnline
Photos: © Copyright Monika Fuchs and TravelWorldOnline
Baking bread without Yeast is easy - how it works