Niagara ice wine

Canadian Icewine in Munich! We were invited to present Canadian wines from the Inniskillin Winery from the Niagara region. The evening took place in the Stromberg KOUNGE in Munich. Hosts were both the Tourist Board of Ontario as well as the Inniskillin Winery. She even came with her own cook. He received us with canapés from German-Canadian cuisine. While strolling through Munich's bakeries, chef Tim Mackiddie discovered Bavarian pretzels. He was so enthusiastic that he served us a potpourri of Bavarian-Canadian ingredients in the evening. Combined with wafer-thin scallops and Isartaler cheese. He melted this with the Bunsen burner. The result was an hors d'oeuvre that got us in the mood for what was to come. A dinner in pleasant surroundings, with which we tasted four wines from the Niagara region. You can find out where to buy Canadian ice wine here:
Buy ice wine Canada - Niagara Icewine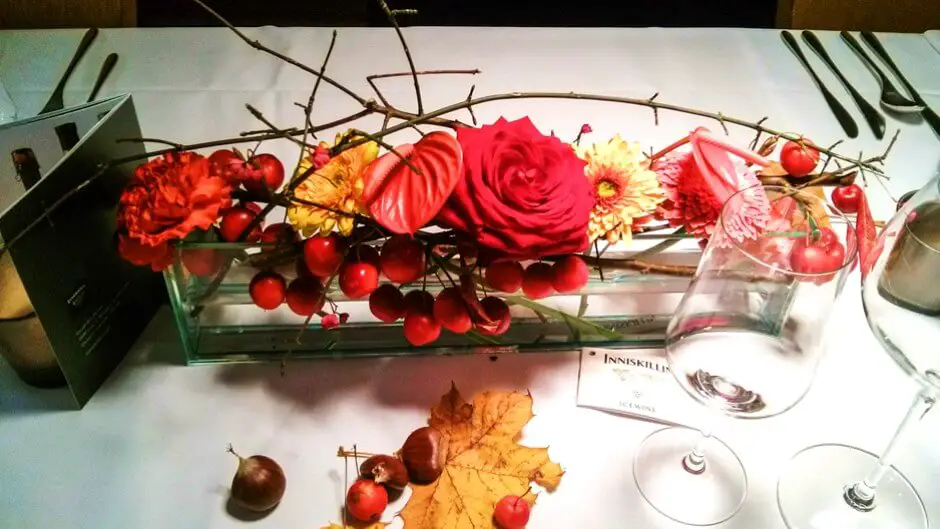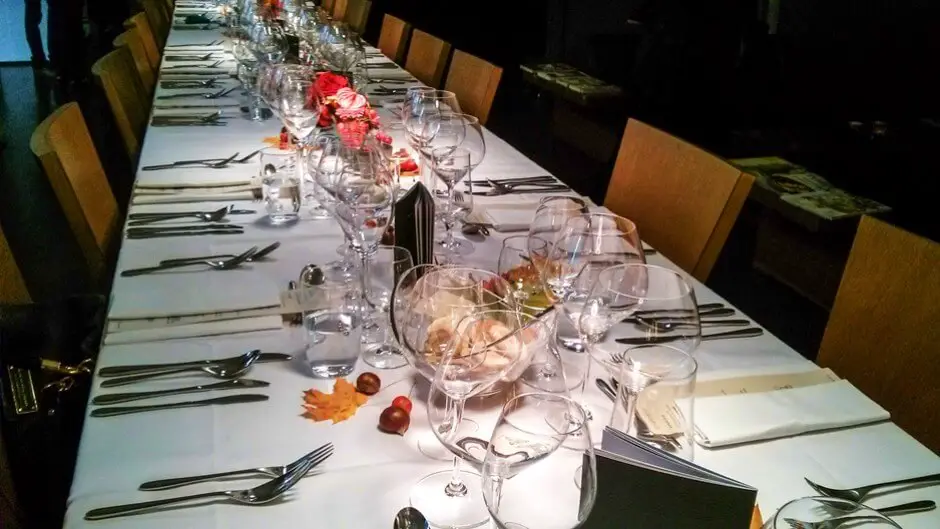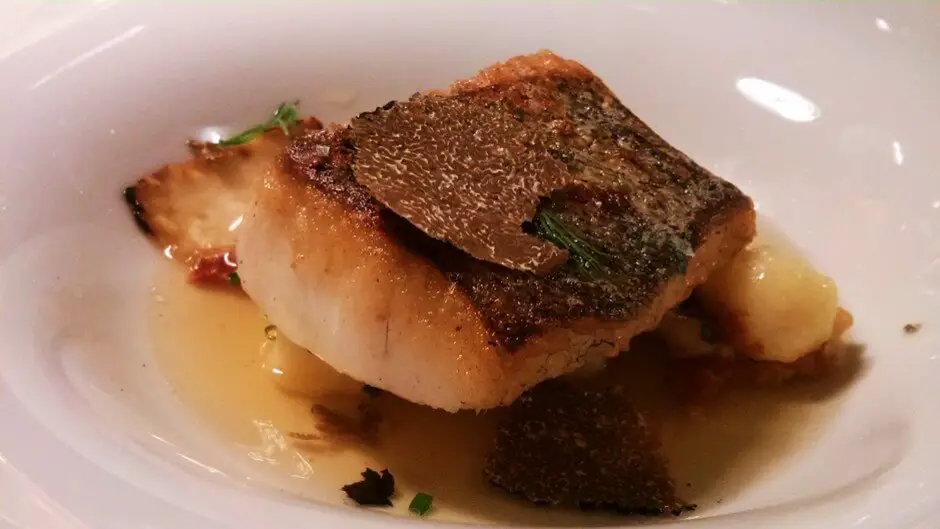 Canadian ice wine from Niagara
We were received with a glass of 2012 Sparkling Vidal Icewine from Inniskillin. This made me curious about the wines. For starters - a pike-perch in potato-consommé with gnocchi, chives and bacon - they handed an 2012 Chardonnay from the Montague Vineyard of Inniskillin. We learned that this vineyard is named after a banker. This loves the wines of the winery. However, the owners of Inniskillin had to persuade him for years to enter the wine shop with Eiswein. He hesitated for a long time. Anyway, he thought there was little point in investing in something as rare as good iced wine. When he finally decided to do so, the owners of Inniskillin baptized one of their vineyards after him.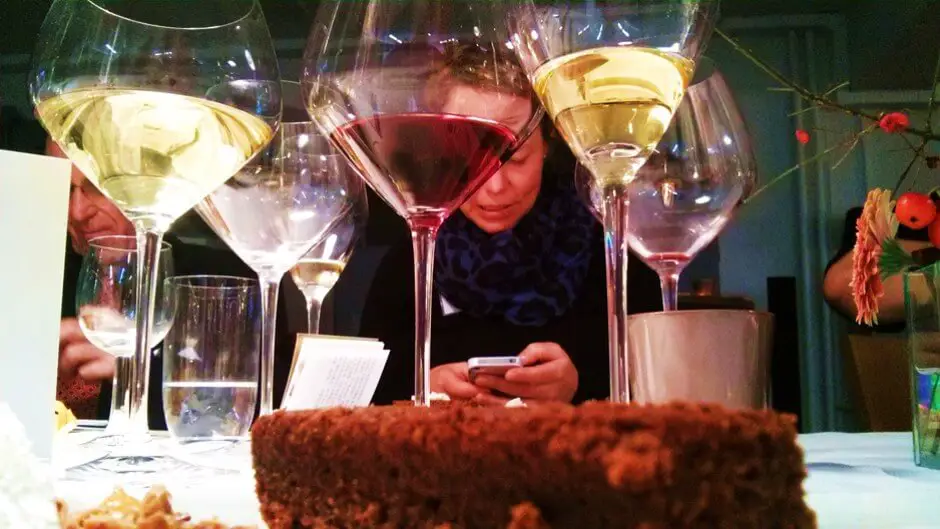 Pinot Noir to the main course
The main course - duck on a bed of lentils, garlic, savoy cabbage and carrots - was accompanied by an 2011 Pinot Noir from the Montague Vineyard of Inniskillin. We learned interesting things about the glasses, in which one served the wine. They come from the glassblowing company Riedel from Kufstein in Austria. Riedel produces wine glasses that are not only adapted to white or red wine, but even to grape varieties.
We had the opportunity to taste the wines in different glasses to taste, And indeed! On varietal glass von Riedel brought out the wine aroma more intensely than a wine glass. It definitely reinforces the sensory impressions. The Bouquet of the same wine we experienced in a Riedel glass stronger than in another glass. The consistency of the wine, the soft, silky, velvety wine, was more exciting. The taste of the wine was also much better expressed, we drank this from a Riedel glass. This experience made conversation with all guests of the evening.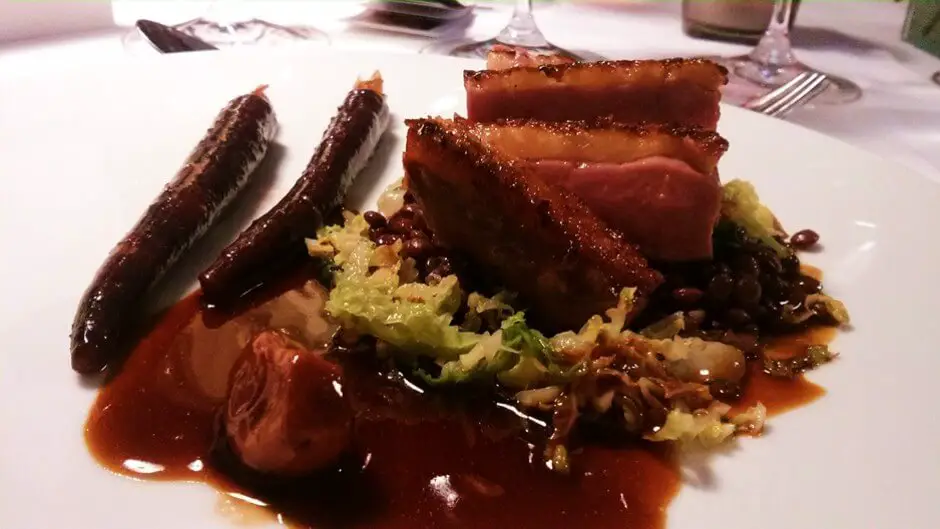 Ice wine Vidal for dessert
For dessert - a chocolate-red wine cake with vanilla meringue, hazelnut Bavarian cream and cocoa nibs - finally followed the star of the evening. An 2012 Ice Wine Vidal from the Inniskillin Niagara Estate, a wine that convinced both Petar and me. Full-bodied, he added the dessert. At the same time he made for a great finish to our menu, presented to us by our hosts. We thank you for the invitation to this meal. That's why we put a visit to Inniskillin on top of our to-do list for our next trip to the Niagara wine region in Ontario.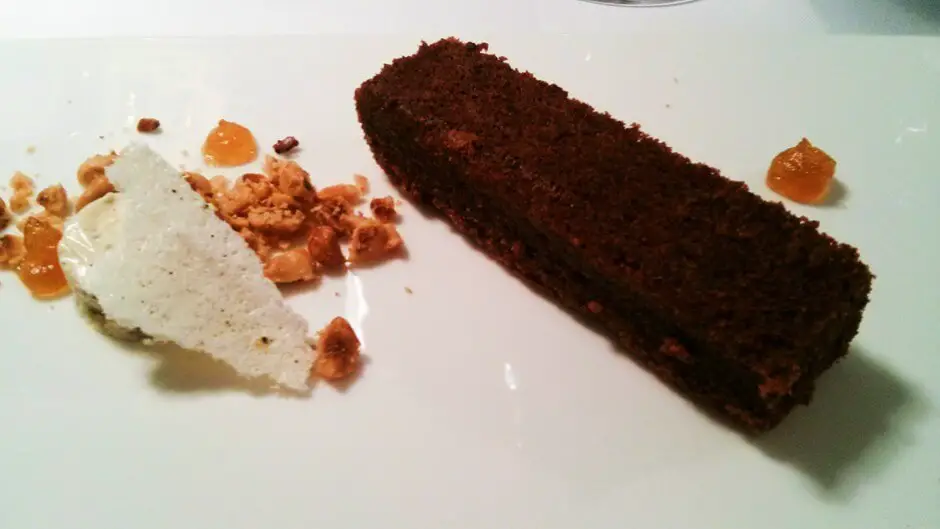 Our tips for experiencing Canadian ice wine: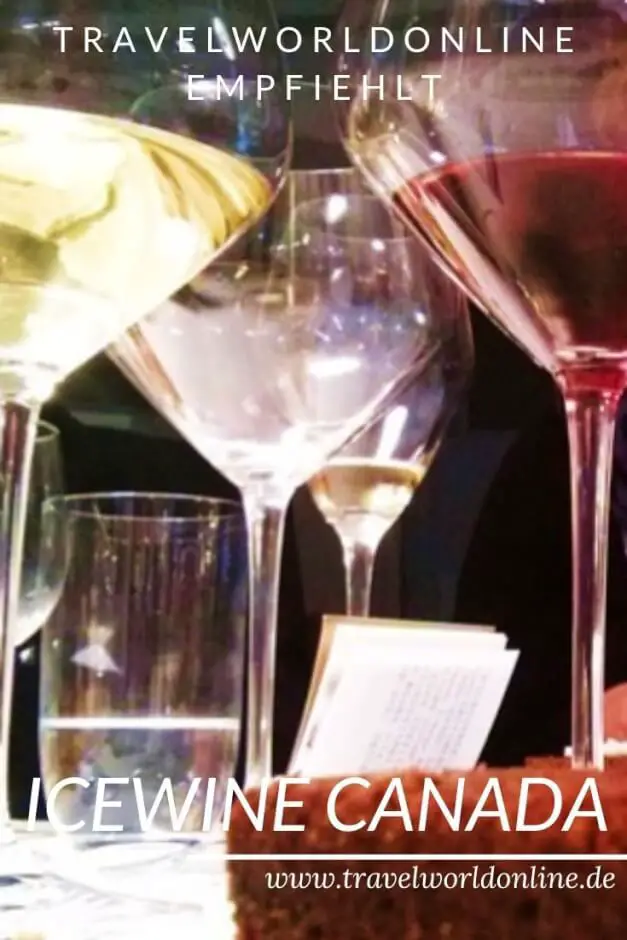 Do you already know:
Source: own on-site research courtesy of Tourism Ontario and Inniskillin Winery. Our opinion, however, remains our own.
Text Buy Canadian ice wine: © Copyright Monika Fuchs, TravelWorldOnline
Buy photos of Canadian ice wine © Copyright MonikaFuchs, TravelWorldOnline
Canadian ice wine from Niagara