The Falkensteiner Hotel Schladming in Schladming, Austria
It's all in the mix! This is proven by the Falkensteiner Hotel Schladming in Schladming in the Styria in Austria not far from the Dachstein. From the outside the hotel looks modern and functional. When you enter the entrance area, you immediately notice the wood. This one has for the interior design of the hotel. The lady at the reception welcomes us warmly. She accompanies us first with a welcomecocktails to the bar with its seating areas made of wooden tables. Red and green chairs are grouped around them. This mix of colors and combination of materials is repeated throughout the hotel. A stroke of genius, in our opinion, because that is exactly what makes the hotel building in Schladming a first-class feel-good hotel.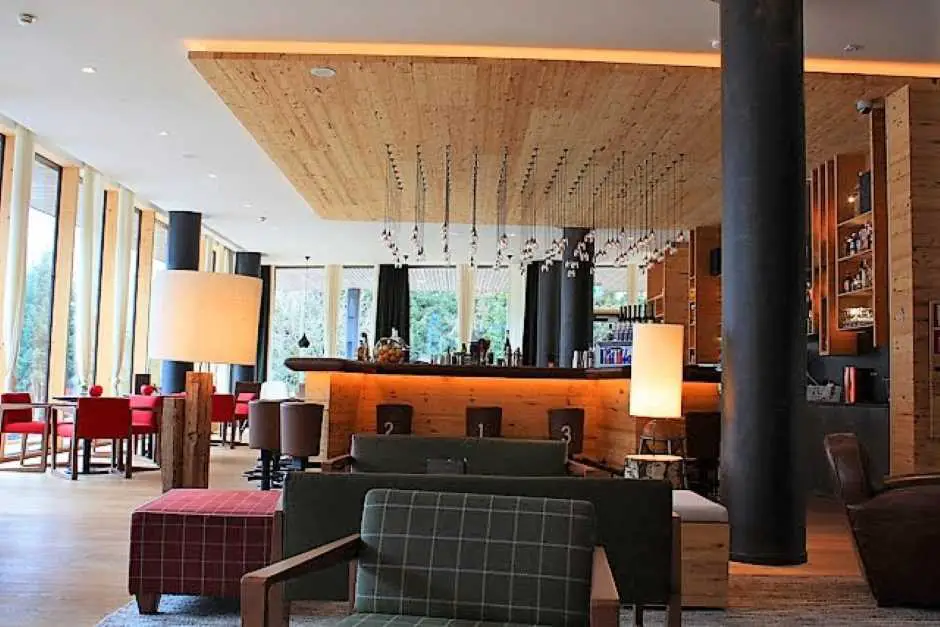 The Falkensteiner Hotel Schladming is located directly on the ski mountain
The Falkensteiner Hotel is located directly in Schladming with a view of the city's ski mountain. But it also offers opportunities to spend a summer holiday here in summer. The Dachstein is only a few kilometers away. It is a destination for excursions in both summer and winter. If you like shopping, you should make a note of Wollwelt Steiner in the neighboring town. But the hotel itself offers with its Spa area more than enough opportunities to spend a holiday with lots of relaxation.
The pool in the basement of the Falkensteiner Hotel Schladming is elegant and is connected to the outdoor pool via a canal. Waterfalls massage the neck there. In the sauna you can really slow down. Those who prefer to be active will find a fitness room in the spa area. But the best thing we find is the wellness area of ​​the hotel spa. Bathing, exfoliating and massaging for almost two hours. That's what the "togetherness" promises, a spa program for two people with which we let ourselves be pampered. After this wellness program we are relaxed. This is top-class deceleration that works wonders after a week in the office.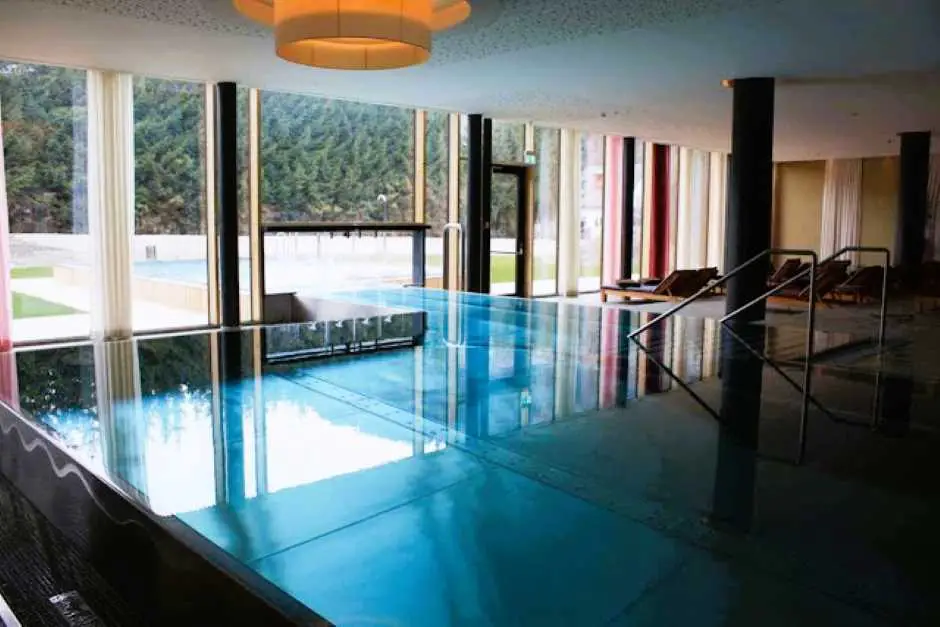 A service to remember
The friendliness of the staff does their own thing, that we feel comfortable in this hotel. Everyone greets us warmly and helps us when we have questions. Everyone gives information about what we can do here. Dinner turns out to be a dinner with three appetizers. Salad from the buffet, caprese (that's tomato with mozzarella and sprinkled with balsamic vinaigrette) and a foamy white cabbage soup.
There are three dishes to choose from for the main course at the Falkensteiner Hotel Schladming. Veal with pasta, truffles and sauce, salmon fillet with vegetables, or vegetarian options. There is dessert Kaiserschmarrn Recipe with plums. If you want, you can help yourself to the cheese buffet afterwards. But then we give up. In any case, this dinner is the end of a day full of relaxation at the Falkensteiner Hotel in Schladming. This is a hotel that we can recommend to anyone who wants to get away from the stress of everyday life. Here you can let yourself be pampered holistically. The employees of this hotel manage that with flying colours.
Here are a few more impressions that show how much effort they put into us at the Falkensteiner Hotel Schladming: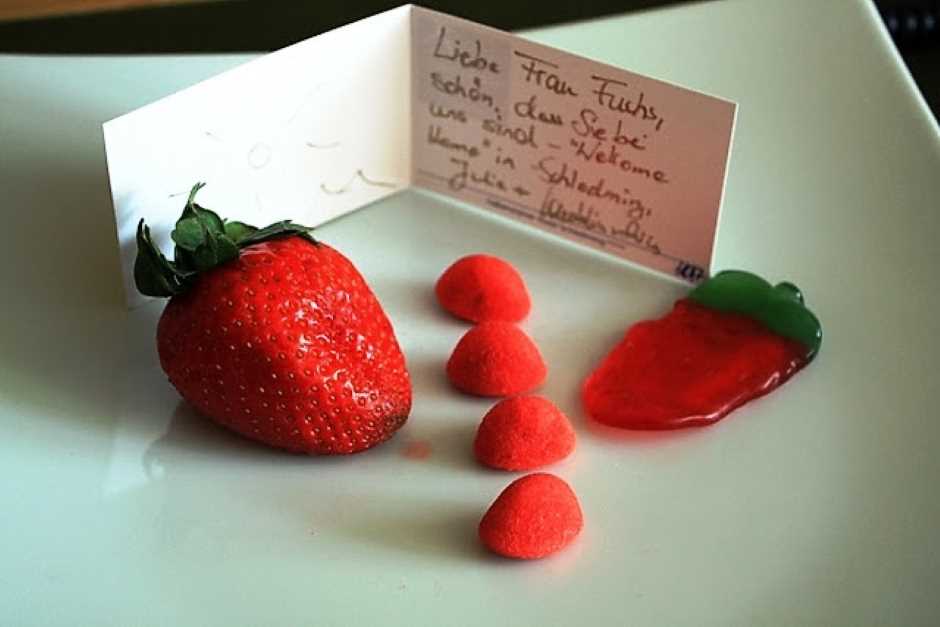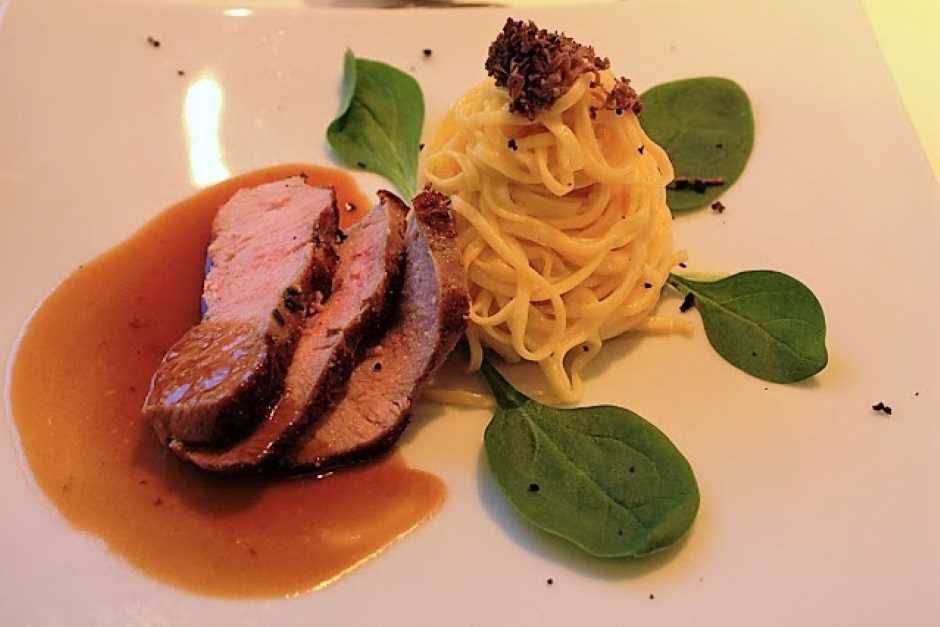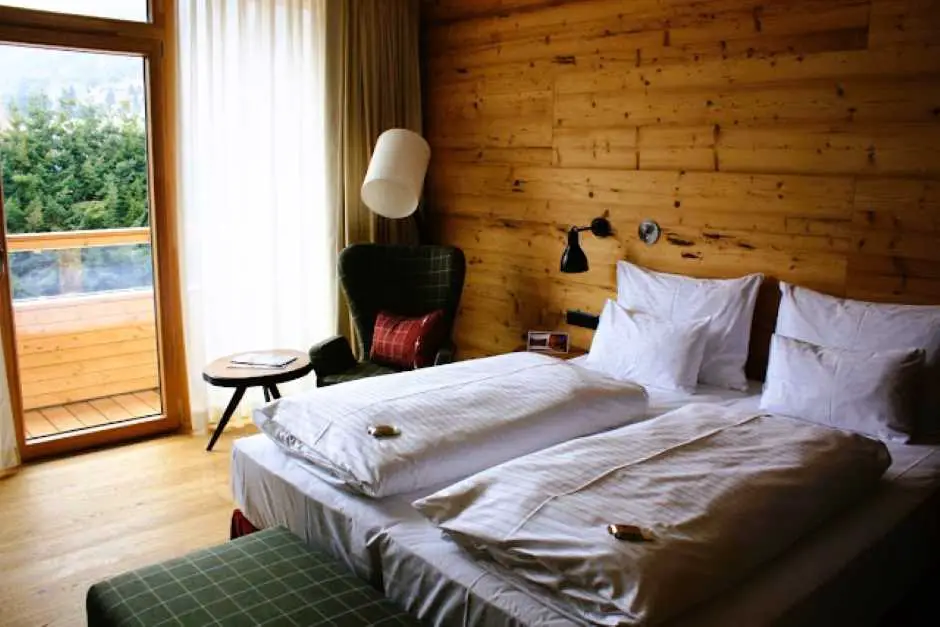 ---
Falkensteiner Hotel Schladming
Europaplatz 613
Schladming
Current prices, availability and booking *
Find more Hotels in Schladming and surroundings *
Here's it Tips for Schladming
---
Travel Arrangements:
Arrival by plane, train and bus
Book yours here Arrival by plane, bus or train*. Lufthansa, Austrian Airlines and other airlines fly to Salzburg. It is possible to travel to Schladming by train. Long-distance buses also go to Salzburg. From there you can travel to Schladming by train or rental car.
Car Rentals:
Cheap Car Hire - Book Fast and Easy! *
With our partner booking.com you can easily book other hotels and accommodations online.
Do you already know:
Source Falkensteiner Hotel Schladming: Research on site at the invitation of the Falkensteiner Hotel in Schladming (The article is based on our experiences and describes our experiences in this hotel, uninfluenced by support.)
Text: © Copyright Monika Fuchs, TravelWorldOnline
Photos: © Monika Fuchs, TravelWorldOnline
Video: © Petar Fuchs, TravelWorldOnline
The luxury hotel Falkensteiner in Schladming, Austria