American style pancakes
With this pancakes dough you can make yourself one Breakfast like in America prepare at home. You will see making pancakes batter yourself is easy. A breakfast in the USA or Canada looks different to ours. It is one of the main meals of the day there. Especially on weekends, people take the time to have a hearty breakfast. At lunchtime, people usually only eat a snack. Only in the evening is there a larger dinner, which one likes to eat in the restaurant. In the US and Canada there are even restaurants that specialize in breakfast. Food that is eaten for breakfast is often served there throughout the day.
The pancakes go well on the menu there, because in America they are spicy or sweet. They are popular with maple syrup. To do this, build a tower of pancakes and put some butter on top. As soon as it starts to melt, maple syrup is poured over it. A delicious breakfast is ready.
If you prefer the pancakes spicy, order "Pigs in a Blanket". These are pancakes that are served with pork sausages. You can often get them with crispy bacon strips. So there is a pancake variation for every taste.
Make pancakes dough yourself
You can Pancake batter for American pancakes *
order online. However, it is cheaper to make the pancakes dough yourself. It also helps you better determine what the pancakes will look like later. Because it is important that the dough is not too liquid. Only then will you get a fluffy pancake batter that turns into thick pancakes. If the dough is too liquid, it will melt in the pan. That is what you want to avoid.
Basic recipe for American pancakes
Ingredients
You probably always have these ingredients in your stock.
300 grams of flour
Two teaspoons of baking soda
a pinch of salt
a heaping tablespoon of sugar
four eggs
200-300 milliliters of milk
some oil
Method
Mix the flour and baking powder together. Separate the eggs and beat the egg yolk until frothy. Then add sugar, salt and the flour mixture and stir in enough milk until you get a viscous dough. Then leave the pancake batter to stand for about ten minutes.
In the meantime, whisk the egg whites, then carefully fold them under the batter.
Put oil in a pan and heat it. Spread it well on the bottom of the pan. A coated pan is best for baking, in which the pancakes do not sear.
For each pancake, add about two to three tablespoons of pancake batter to the hot fat. Form a circle out of it and bake the pancakes over medium heat until they turn golden brown. If bubbles form on the surface, you can turn the pancake and finish baking on the other side.
The amount is about twenty pancakes.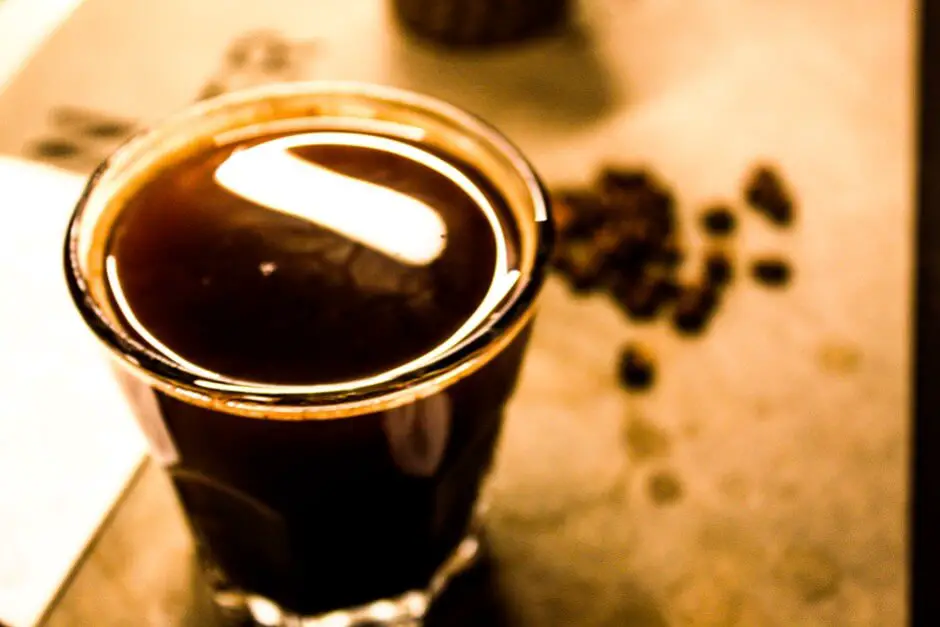 Pancake batter variations
Since pancakes are very variable, you can always conjure up a different taste experience for breakfast. Even the pancake batter can be varied.
Pancakes with buttermilk
Buttermilk pancakes are very popular in the United States. You need this for this
Ingredients
four eggs
three and a half tablespoons of soft butter
half a liter of buttermilk
350 grams of flour
a teaspoon of baking soda
a teaspoon of baking soda
a good pinch of salt
two tablespoons of sugar
Fat for baking
Method
Beat the eggs, butter, and buttermilk into a smooth mixture. Mix flour, baking soda, baking powder, salt and sugar well together. Add the flour mixture to the egg and milk mixture and stir well.
Let the dough stand for a few minutes.
In the meantime, put fat in a pan and melt it on low heat. Put the batter in spoon-sized portions in the pan and bake the pancakes on both sides until they are golden brown. As soon as bubbles form on the surface of the dough, you can turn the pancakes.
Refinement tips
You can also refine pancakes with fruit. For example, cut bananas into slices, pour the dough over them and bake the pancakes on both sides. Other types of fruit that are suitable for this are apples, raspberries, blackberries, blueberries and strawberries. You can also add chocolate chips to the batter. Instead of maple syrup, you can sweeten your pancakes with honey. If you like Nutella, you can also brush it with it. Your imagination knows no boundaries. Try other options.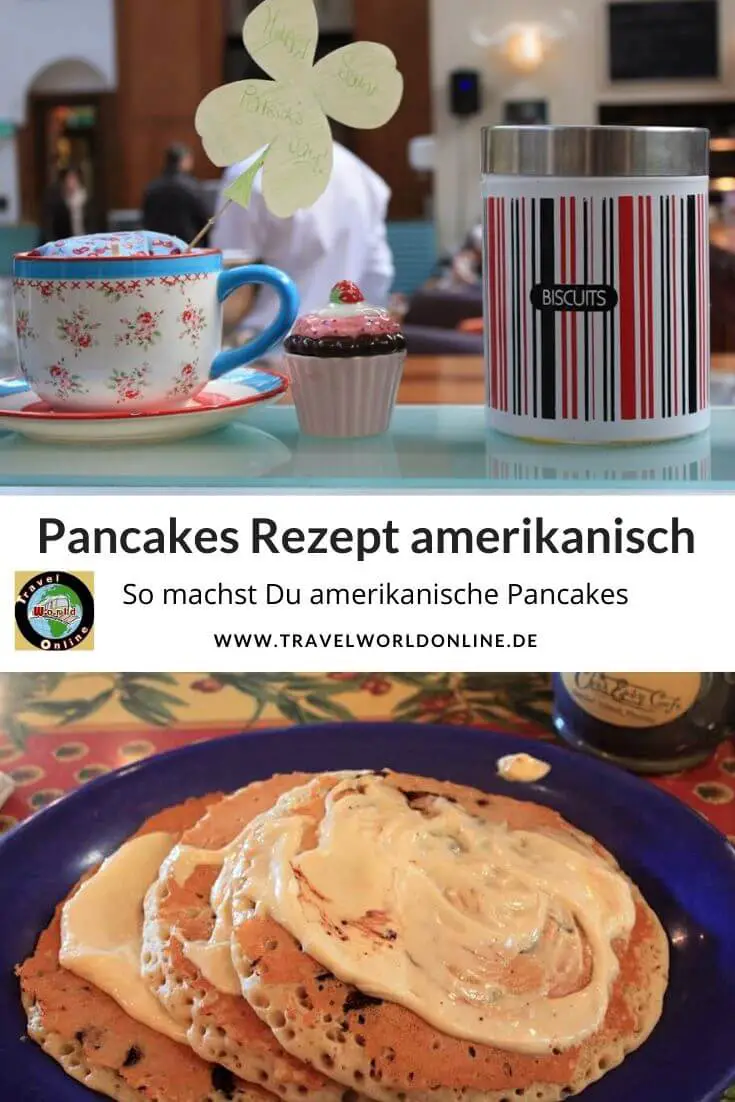 Do you already know:
Source for the pancake dough recipe: own research on our Trips to Savor through the US and Canada.
Text: © Copyright Monika Fuchs, TravelWorldOnline
Photos: © Copyright Monika Fuchs, TravelWorldOnline
Make pancakes dough yourself for the American breakfast at home