Salzburg landmarks
Discover Salzburger Land sights for slow travelers and connoisseurs with the Salzburger Land travel tips from TravelWorldOnline. First of all, a visit to the city of Salzburg is a must. You can spend weeks here to see all the attractions. But not only the city itself has a lot to offer. The surrounding area also lures with numerous excursion destinations for connoisseurs. Discover the breathtaking mountains in Salzburger Land by going hiking and enjoying the beauty of nature. Visit the farmers and companies that produce the delicious regional specialties and have nature explained to you on a herb hike. You can also take a boat trip on one of the idyllic lakes. In short, the Salzburger Land offers numerous opportunities to Austria to enjoy to the fullest!
Our travel tips
Are you looking for an unforgettable travel destination in Austria? Then you should definitely not miss the Salzburger Land! There is a wealth of Salzburger Land sights and activities that will make your stay an experience.
The city of Salzburg
The city of Salzburg is of course one of the absolute highlights. The old town with its baroque architecture and the imposing Salzburg Cathedral is a must for every visitor. Hellbrunn Palace and the Mozart House are also worth a visit. Anyone interested in art and culture should definitely visit the Museum der Moderne.
Salzburg landmarks
But the Salzburger Land has even more sights to offer than just the city of Salzburg. The mountain landscape invites you to go hiking, for example at Königssee or in the Hohe Tauern National Park. Anyone interested in traditional craftsmanship and regional products should make a detour to the towns of Filzmoos and St. Johann. Here you will find farms and factories that produce handmade products such as cheese and schnapps.
Families also get their money's worth with the Salzburger Land sights. Visit the zoo in Hellbrunn or the adventure playground on the Erlebnisberg Goldegg. And for all water rats there are numerous bathing lakes where you can swim, sunbathe and just relax.
In summary, it can be said that the Salzburger Land has sights to offer for every taste. Whether you are looking for art, culture, nature or adventure - you will find it here. Pack your bags and come with us on a tour of discovery through the Salzburg region!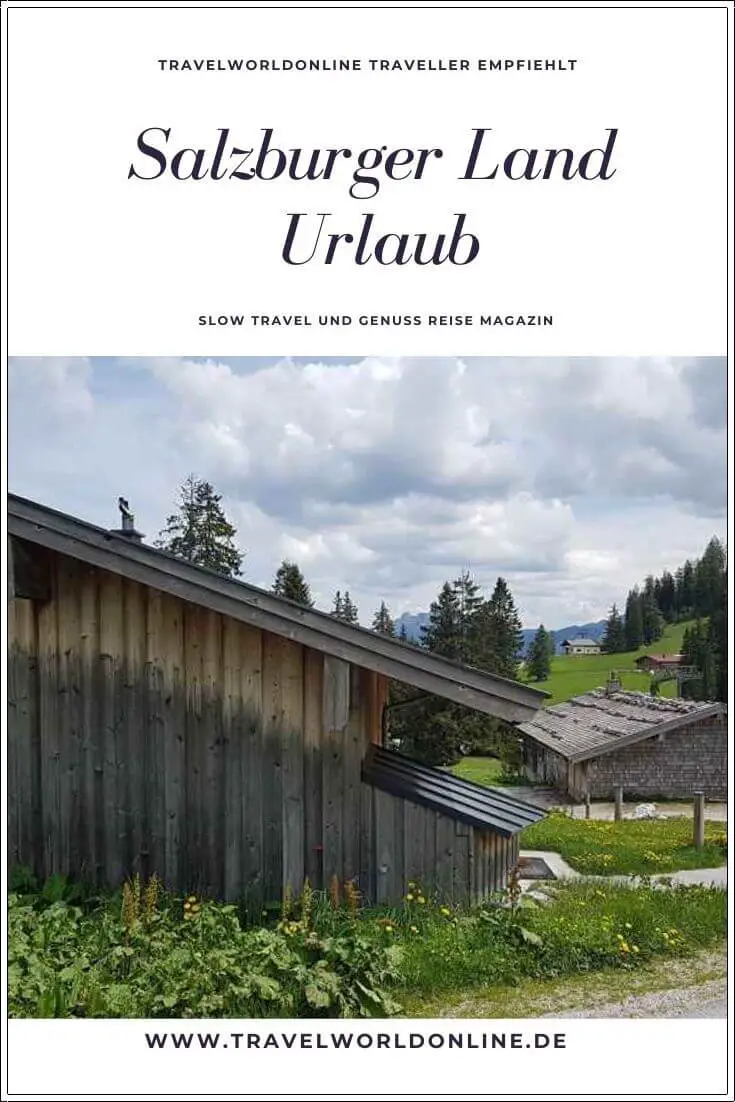 By the way, you also know:
Source of the Salzburger Land sights: Research of the Salzburger Land sights. In any case, our opinion remains our own.
Text: © Copyright Monika Fuchs and TravelWorldOnline
Photos: © Copyright Monika Fuchs and TravelWorldOnline
Videos: © Copyright Petar Fuchs and TravelWorldOnline