Schladming Spa Hotel Falkensteiner
A Styria Weekend to relax in Austria – who does not dream of it? We treat ourselves to a stay at the Schladming Spa Hotel Falkensteiner in Schladming, Austria. The four-star hotel opposite the World Cup ski run offers a spa and wellness area in the basement of the hotel with opportunities to dedicate a weekend to well-being. Here we find a spa for connoisseurs.
Stay at the Schladming Spa Hotel Falkensteiner
We are greeted warmly in the entrance area of ​​the wellness area in the Schladming Spa Hotel. We take a closer look at the spa facility while waiting for our spa program. A reservation for wellness treatments is advisable if you are planning a wellness program. The selection is large and varied.
If there is still time before the spa treatment, you can relax here with a glass of water.
A fitness room is available for those who like to be active.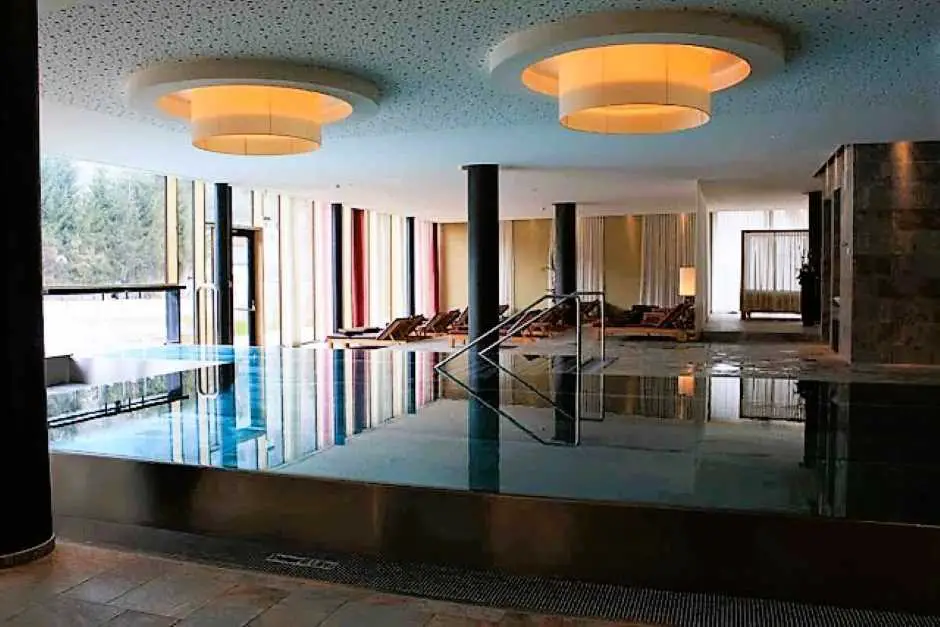 We especially liked the pool area with indoor and outdoor pools.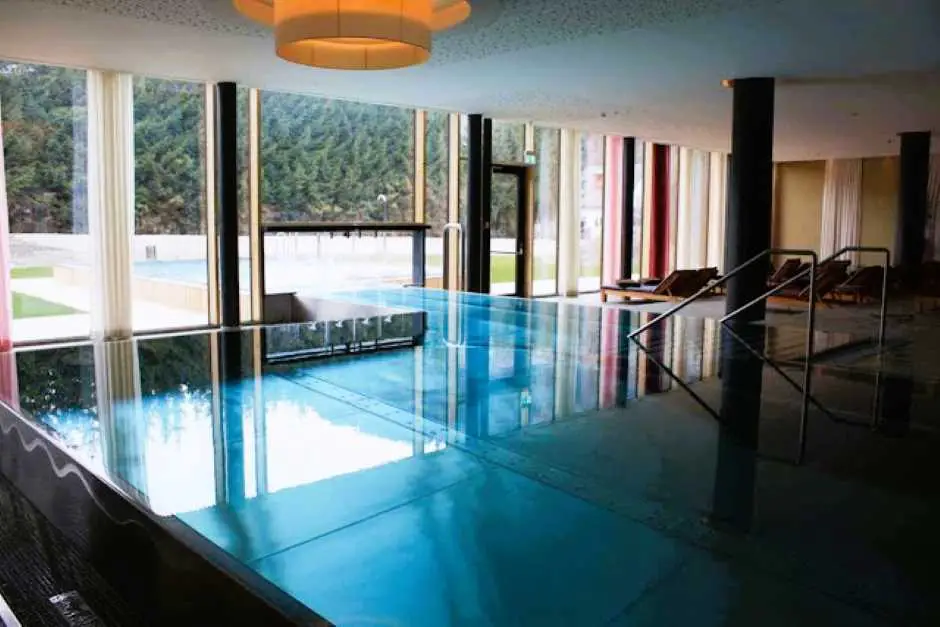 After a swim in the pool, loungers invite you to relax.
Themed saunas in the Schladming Spa Hotel Falkensteiner
The sauna area offers themed saunas such as a Finnish outdoor sauna, a bio sauna, a brine steam bath, an outdoor whirlpool, an ice fountain and a plunge pool. You can relax with a panoramic view with mountain hay, on water beds, in the relaxation room with access to the lawn or in the garden of the spa.
partner wellness
We opt for one of the wellness packages. We let ourselves be pampered for two for 95 minutes with a bath, body peeling and oil massage. The selection of spa packages is extensive. We see hotel guests using the spa multiple times during their stay. It is therefore advisable to reserve an appointment before arrival if you are planning a spa stay at the Schladming Spa Hotel Falkensteiner.
We spent a day at the Falkensteiner Hotel and tested the spa offer - an experience that turns relaxation into a feel-good event.
---
Falkensteiner Hotel Schladming
Europaplatz 613
Schladming
Prices, availability and booking*
Hotels in Schladming and surroundings *
Here's it Tips for Schladming
---
Travel Arrangements:
Arrival by plane, train and bus
Book yours here Arrival by plane, bus or train*. Lufthansa, Austrian Airlines and other airlines fly to Salzburg. It is possible to travel to Schladming by train. Long-distance buses also go to Salzburg. From there you can travel to Schladming by train or rental car.
Car Rentals:
Cheap Car Hire - Book Fast and Easy! *
With our partner booking.com you can easily book other hotels and accommodations online.
Do you already know:
Enjoyment travel tips you find here. discover Gourmet hotels in Austria.
Source: On-site research with an invitation from the Falkensteiner Hotel in Schladming. The experiences are our own and we publish our impressions unaffected by support.
Text: © Copyright Monika Fuchs
Photos: © Monika Fuchs
Video: © Petar Fuchs
Tips for a wellness weekend in Schladming, Austria