A Styria tour on the Schilcher Weinstrasse

On our Styria This time we were on tour in three different regions: the volcano country in the east to Riegersburg, the wine country along the border with Slovenia and in western Styria, where the Schilcher wine grows on the mountain slopes between Ligist and Eibiswald. We spend one day exploring the Schilcher Wine Route Austria. Different from the South Styrian Wine Routewhich is only a few kilometers from the southern end of the wine route through the Schilcherland, this does not lead directly through the vineyards, but rather past it, that is, who wants to see wine from nearby, must follow the brown signs to Buschenschänken and wineries Branch off the mainline of the B76 and keep going up the steep slopes that line the B76.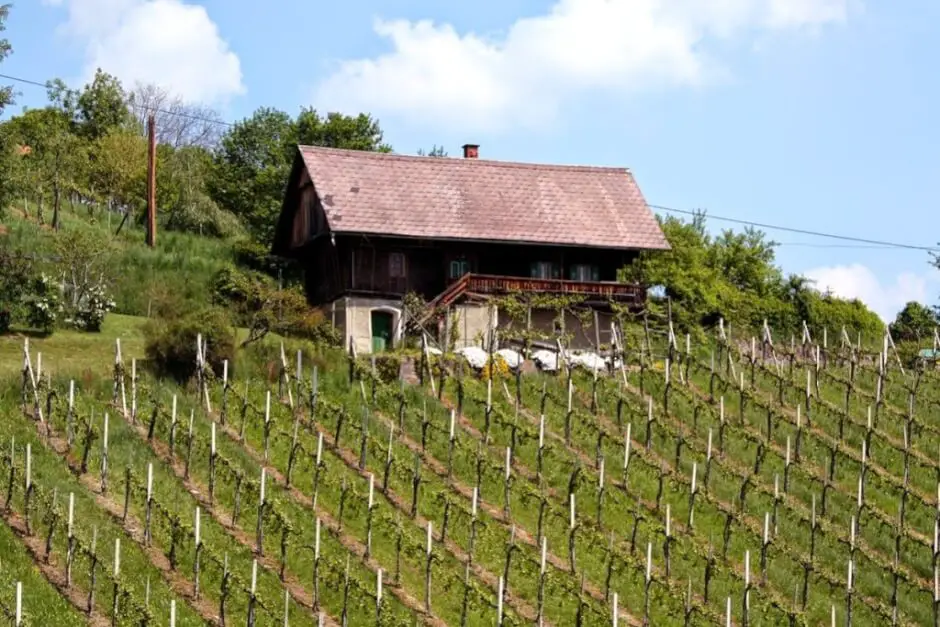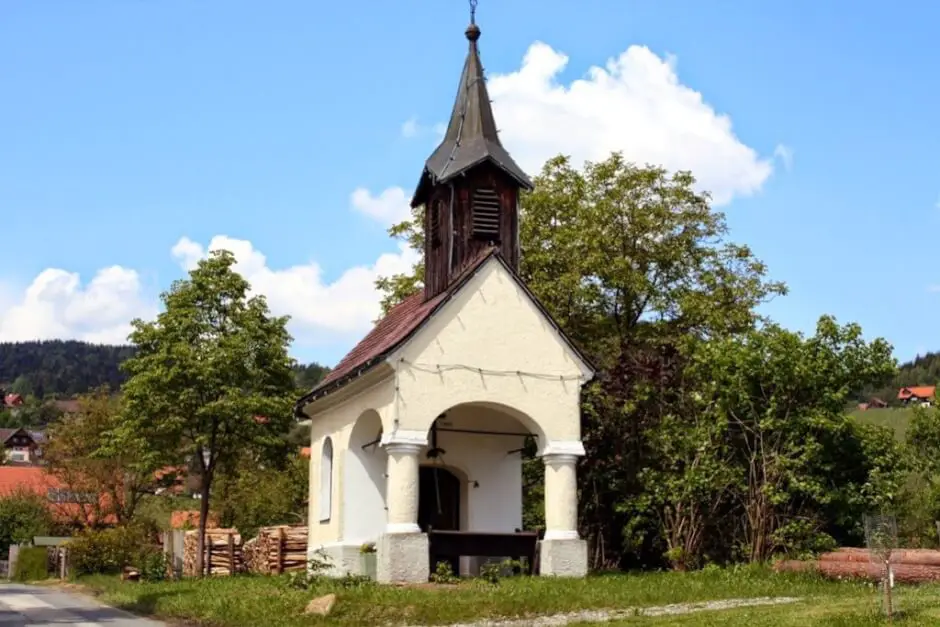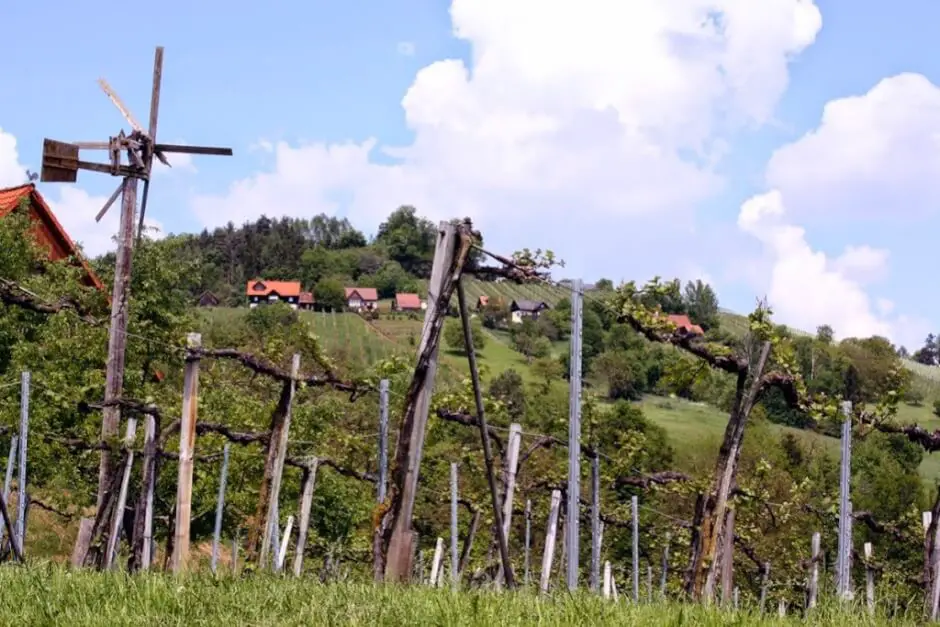 Be careful with the signs
The signs on our Styria tour on the Schilcher Weinstrasse are not always clearly understandable. So now and then we get to regions where the signs had shown us, but where dense forest grows instead of wine. A couple of times we turn back to the original route, but through these involuntary detours we also find some hidden and wonderful views and places in western Styria that we would certainly not have discovered otherwise.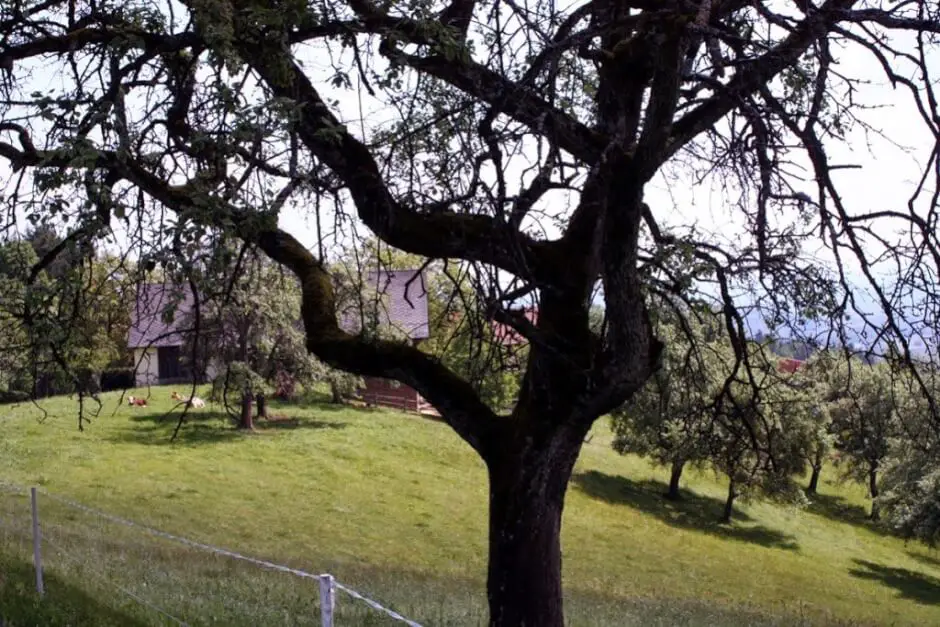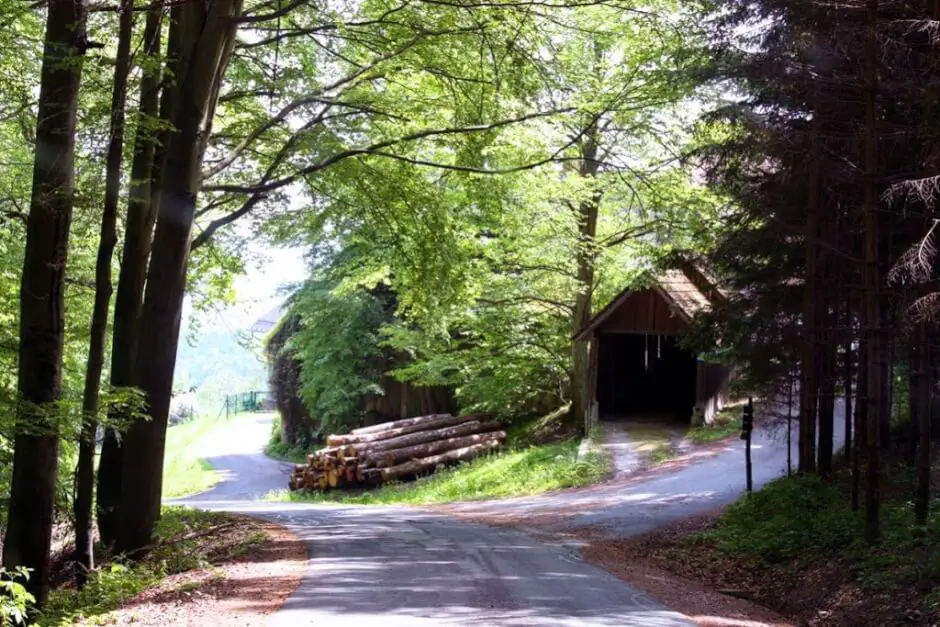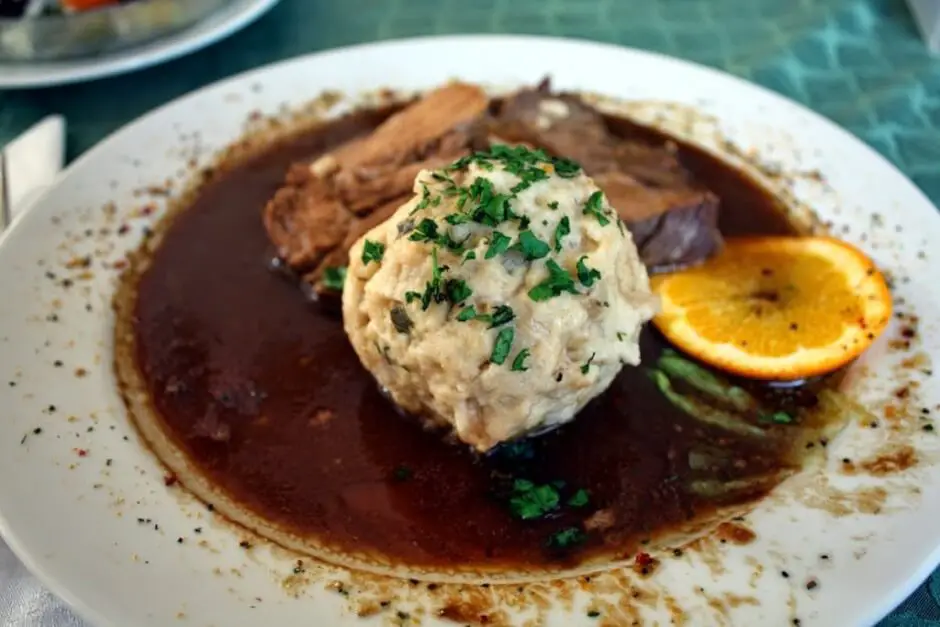 On the trail of wine
Our Styria Tour on the Schilcher Wine Route is a journey in the footsteps of the wine. The Schilcher wine grows exclusively in western Styria. It is rosé wine of the Blue Wildbacher vine, which thrives best on the soils of the Schilcherland. The name has been legally protected since 1976. Schilcher wines are dry, spicy and fruity young wines with distinctive acidity, which are served in the Buschenschänken on the vineyards to appetizing Brettljausen and fit perfectly.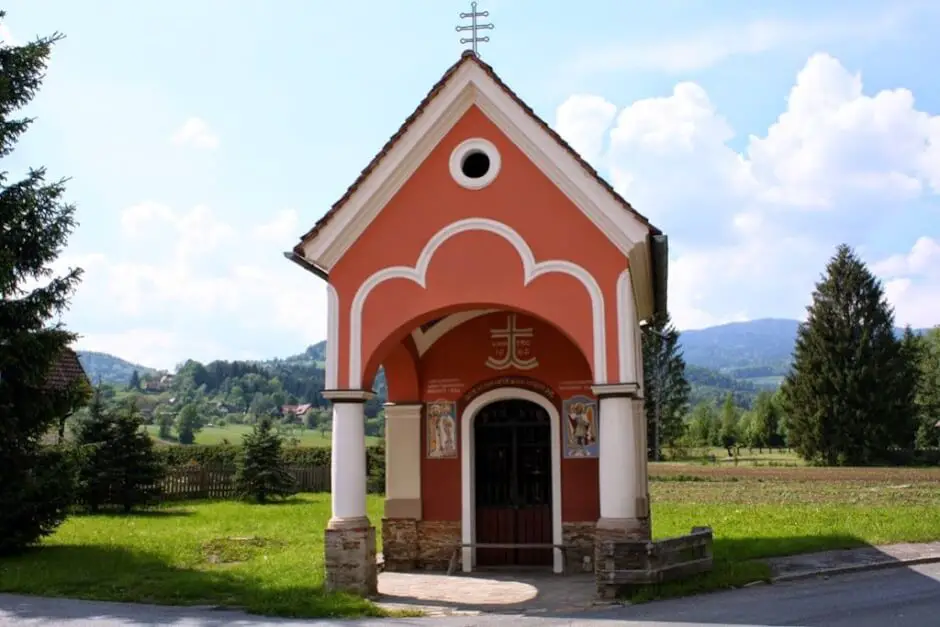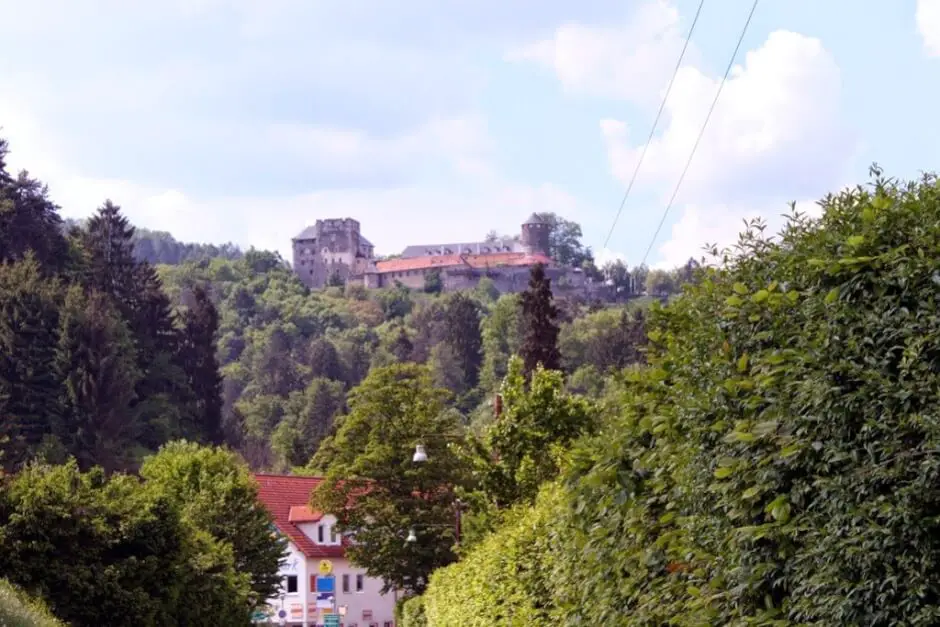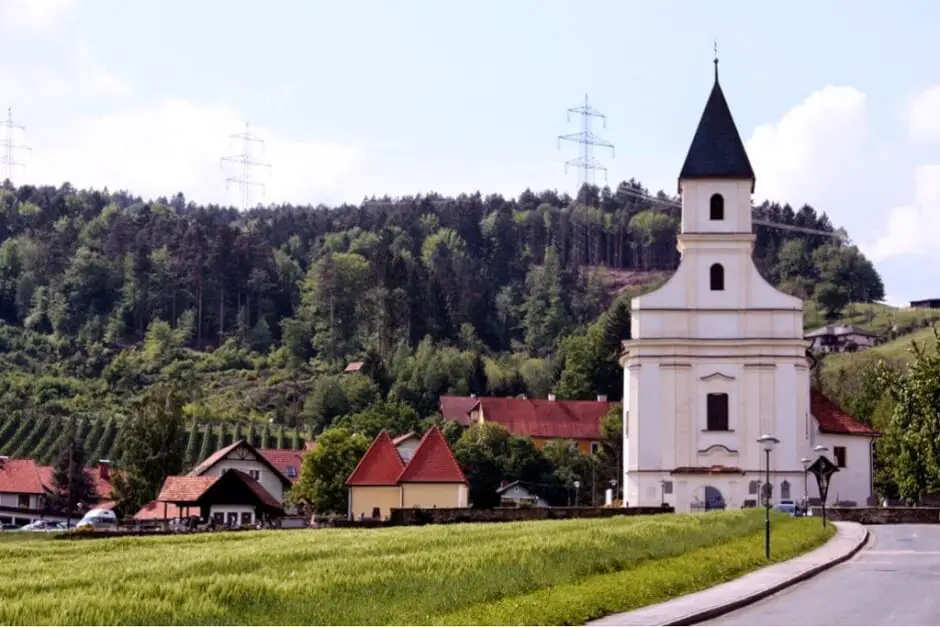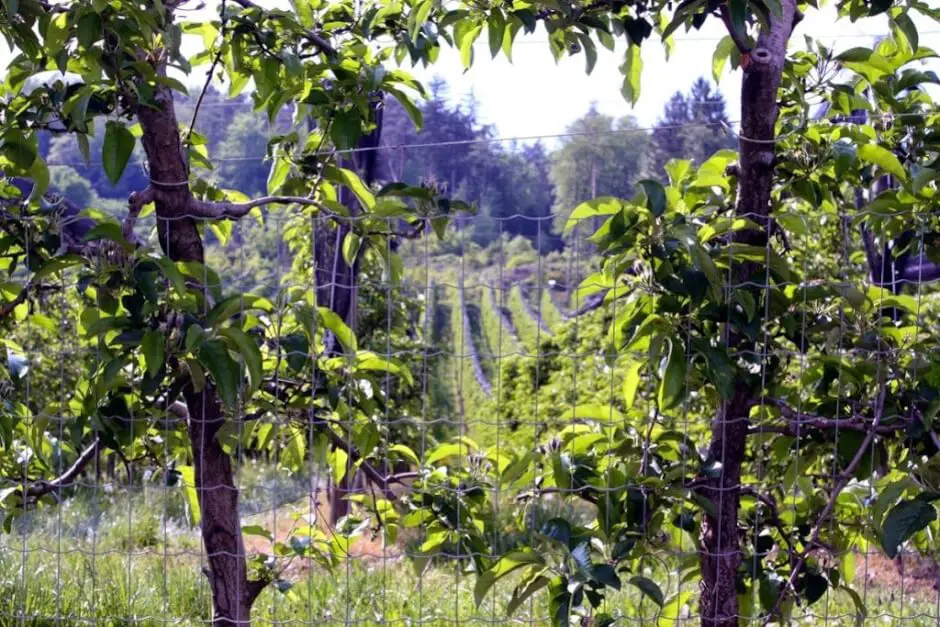 A day on the Schilcher Wine Route
As storm clouds build over us more and more threatening, we decide after our Styrian tour on the Schilcher wine route to our hotel, the Stainzerhof in Stainz *to return after a very varied day with lots of beautiful wine impressions, great landscapes and lots of steep roads. When we arrive, a family is about to put their e-bikes under the garage roof. The father of the family proudly tells us, "We even managed to climb roads with a gradient of up to 19% without any problems." And his son, about ten years old, who stands next to him, beamed at us and laughed: "Me too." A remarkable achievement, also with the e-bike, as we think.
Further information about a Styria tour at the Schilcher wine route you can find here.
---
Here you will find the Hotels in Styriathat we have tested ourselves and can recommend
Find more Hotels in Styria * for online booking here.
---
Other destinations in Styria
Do you already know:
For more Slow Travel travel tips there's this link. Discover other wine regions in Austria here.
Source: own research on site with a friendly invitation from Enjoy Travel Austria and Styria Tourism
Text: © Copyright Monika Fuchs, TravelWorldOnline
Photos: © Copyright Monika Fuchs, TravelWorldOnline
Styria Tour on the Schilcher Wine Route