Discover Trieste in Italy
Trieste in Italy is well worth a visit. We're making a flying visit on the way back from our trip to Slovenia. Trieste is ideal for this, as the city is only a few kilometers across the border. Here you can find out what you should know for a flying visit to Trieste.
I can hardly remember my first visit to Trieste Italy. At that time I was traveling with my parents and we ended up in Trieste more or less by chance on our way home from Slovenia. What I still remember well is that even then we had problems finding a parking space in the center of Trieste. Parking in Trieste has its pitfalls. Back then we had to walk for more than an hour to get to the center from our car. Not much has changed about that. This time we only had a few hours to explore the port of Trieste and the surrounding area. So I wanted to plan the whole thing a little better.
First of all, we limited our flying visit to Trieste in Italy to the Piazza dell 'Unita d'Italia and its surroundings, as we only wanted to make a stopover on the return journey to Austria. That was a good thing, because again we spent part of that time looking for a parking space for our car. There are parking spaces at the port of Trieste near the Piazza dell 'Unita d'Italia, but they are already occupied on Sunday mornings. So this time we had no choice but to drive back to the port of Trieste and park our car there. Ultimately, however, it turned out to be a stroke of luck.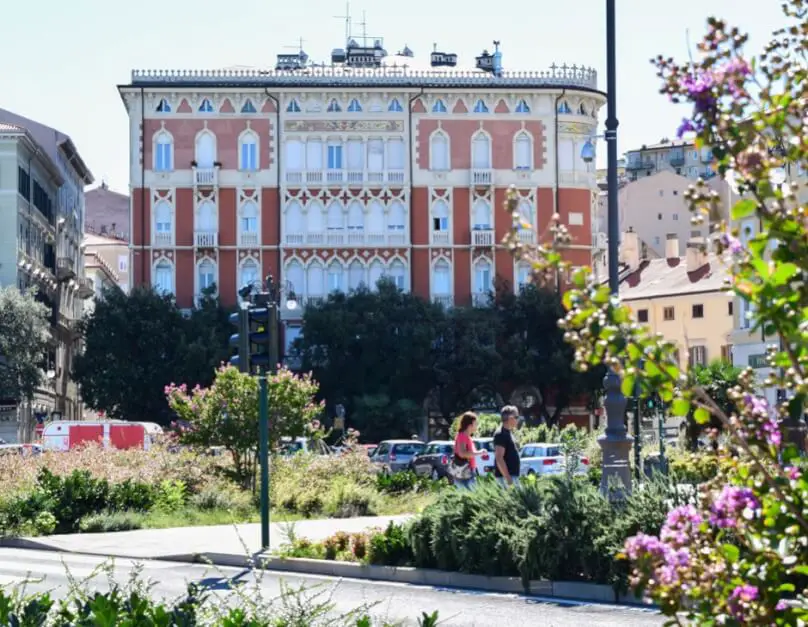 From the port of Trieste to Piazza dell 'Unita d'Italia
Our walk from the Trieste marina initially takes us along the water, always with a view of the bay. The view of the boats on the pier, the Salone degli Incanti and the Acquario Marino della Città de Trieste is pure enjoyment. We enjoy a late summer morning strolling along the port facilities of Trieste with the city's Sunday visitors. What is not there to see. Young families pushing their offspring in front of them in a pram. Appeasing him when the longed-for ice cream doesn't immediately land in his hands is obviously not that easy. Boat owners get their speedsters ready for a trip out to the Adriatic Sea, which is very attractive in the sunshine.
Excursions in the area of ​​Trieste
On these excursions, your stay in Trieste in Italy will be a special treat:
A city tour with an excursion to Miramare Castle
A private transfer to Miramare Castle
A trip to the Prosecco region of origin - tasting included
If you want to stay longer in the city, you will find tips here 3 days in Trieste.
Skateboarders glide past us with a skill that always amazes me. Amazingly, they don't bump into anyone on the sidewalk where the number of walkers increases. In between we meet an elderly couple who hold hands in love and keep looking deep into their eyes. I start brooding. Are you perhaps celebrating an anniversary? Or are they not married at all? There are worlds that I will not clarify in the here and now. As we approach lunchtime, the number of large families meeting at the port of Trieste for their Sunday outing increases. Or maybe it's just for lunch with the family that they take in one of the trattorias, the beer houses, the pizzerias or the Ristorantes on the Riva del Mandracchio or in the Piazza dell 'Unita d'Italia. Fish, pasta and peperonata wait already.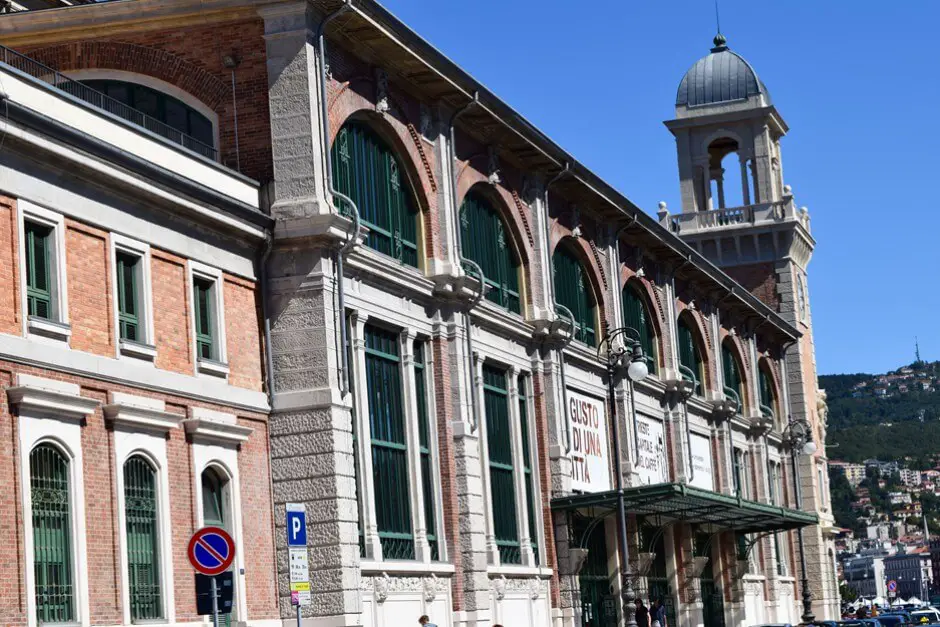 Dolce Vita in Friuli
We decide to do the same to them. Therefore, we look for our way through Vespas, which honk us loudly before crossing the port road of Trieste, the Riva del Mandracchio. Unimpressed, we choose a place in one of the Ristorantes on the town square, which with its palazzos is reminiscent of the time of the K.-und-k. Monarchy remembered before the First World War. At that time Trieste was under the rule of the Habsburgs and belonged to Austria. The heritage of Austria can still be felt in some parts of the city. The palaces in the Piazza dell 'Unita d'Italia seem to want to record this time. We are happy to save the other sights of the city for a later visit, because we have the opportunity to experience the Dolce Vita of Italy up close.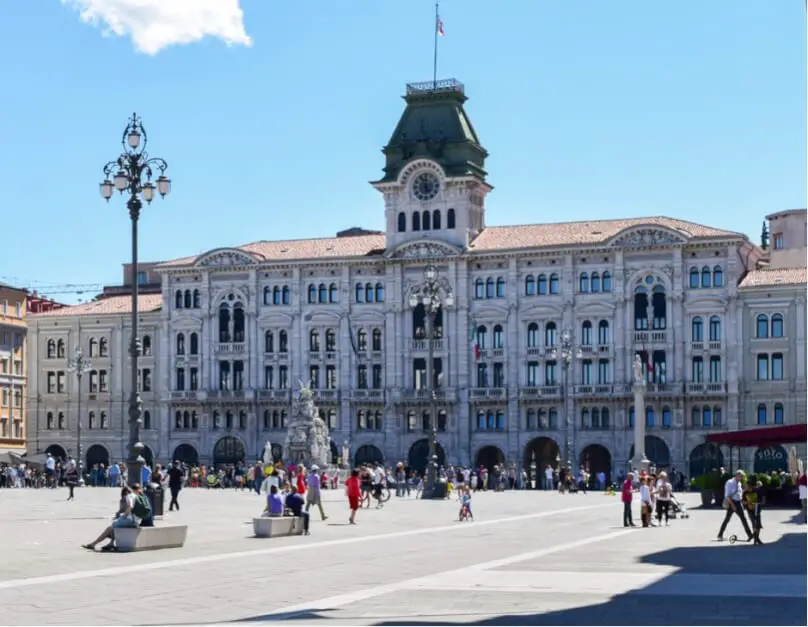 The turmoil on the piazza is increasing. We observe a wedding party posing photogenetically in front of the fountain of the four continents, the Fontana Dei Quattro Continenti, for souvenir photos of this important day in the couple's life. The photographer then drapes the newlyweds in front of the Palazzo del Governo for another photo before they and the entourage of the wedding guests disappear into it. To sign the forms in the registry office? We do not know it.
Eat well in Trieste Italy
Instead, we finally lose sight of them when our lunch is served. With great skill the waiter dismantles the sea bass, who reproachfully looks at me from my plate. I only look again when he is filleted in front of me. Maybe he's from the Fish farm of Portoroz come from? It always tastes just as delicious. Petar is enjoying his salad plate next to me, which looks just as inviting.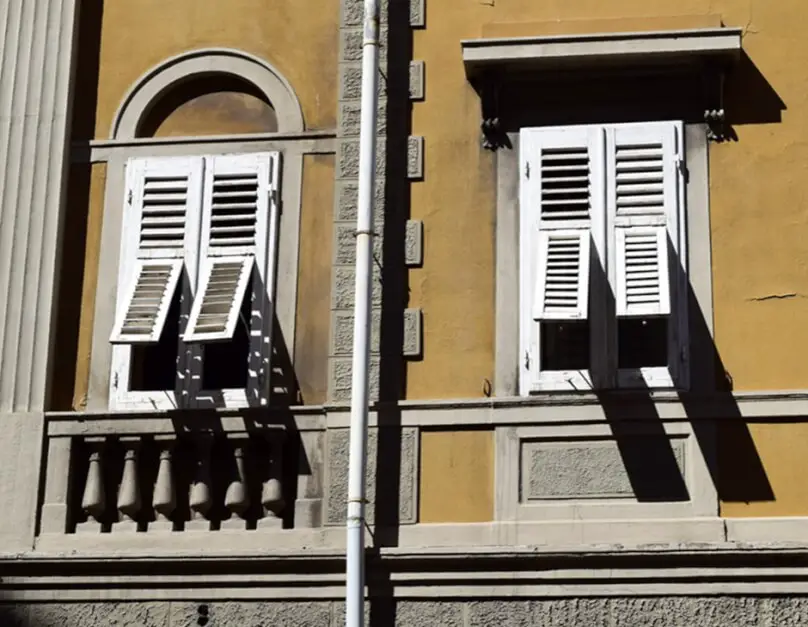 Dolce far niente in the Trieste way
The other guests who stay with us in the Ristorante and enjoy their Sunday are interesting: an elderly man is sitting at the next table in front of a glass of beer and delving into his newspaper. Now and then he takes a peek at his dog. He does the same by occasionally lifting his head briefly to check whether his master is still sitting quietly next to him. A well-coordinated team, so to speak. The two women in elegant Sunday clothes, who talk loudly and gesticulate violently, are quite different. I don't understand what it's about, but it seems to be something that both of them are very concerned about. Their conversation continues as long as we sit in this restaurant.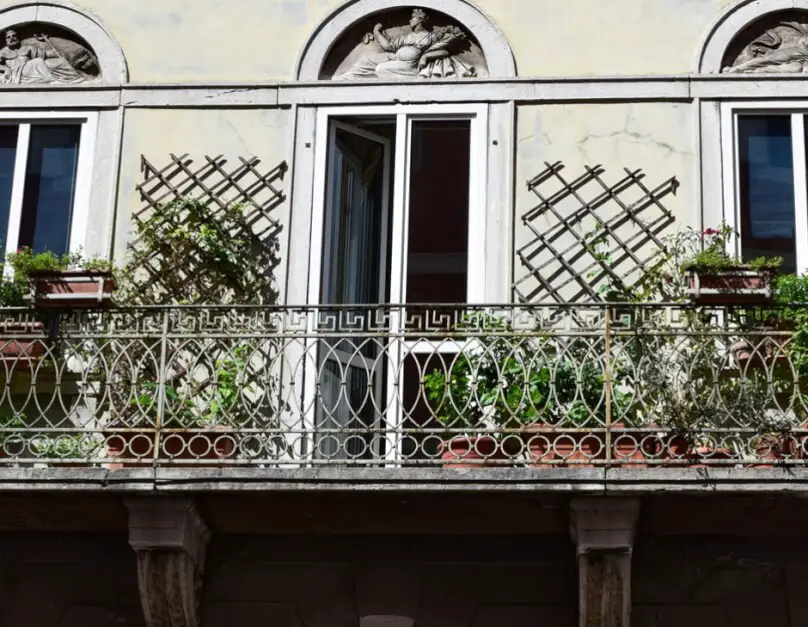 A stroll through the streets of Trieste in Italy
I would have liked to have watched the two even longer, but it is time to return to our car. We still have several hours to go to our destination, the Seehotel Enzian am Weissensee in Carinthia, For the way back, we choose Via Armando Diaz, which runs parallel to Hafenstrasse, but is a lot quieter than that. Here the house facades look more weathered than the splendid house fronts along Hafenstrasse. We find here the somewhat morbid charm of old Italian cities with their windows full of floral decorations. Wrought iron grids ensure safety. Here I discover some of those entrance doors that always make me curious about what is hidden behind them. This is the Italy that I particularly like. What I find most impressive are the side doors to the Museo Revoltella, a gallery of modern art, the visit of which I note for our next stay.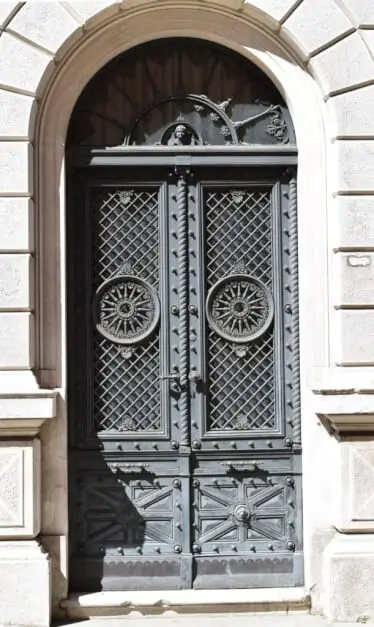 Immediately next door, Emperor Maximilian looks down from his pedestal to Piazza Venezia, which we cross before we walk back along the harbor promenade to our car. Although we missed many sights during our flying visit to Trieste, but enjoyed a few hours of Italian Dolce Vita and brought home an experience that will stay with us in the memory.
You need that for a day in Trieste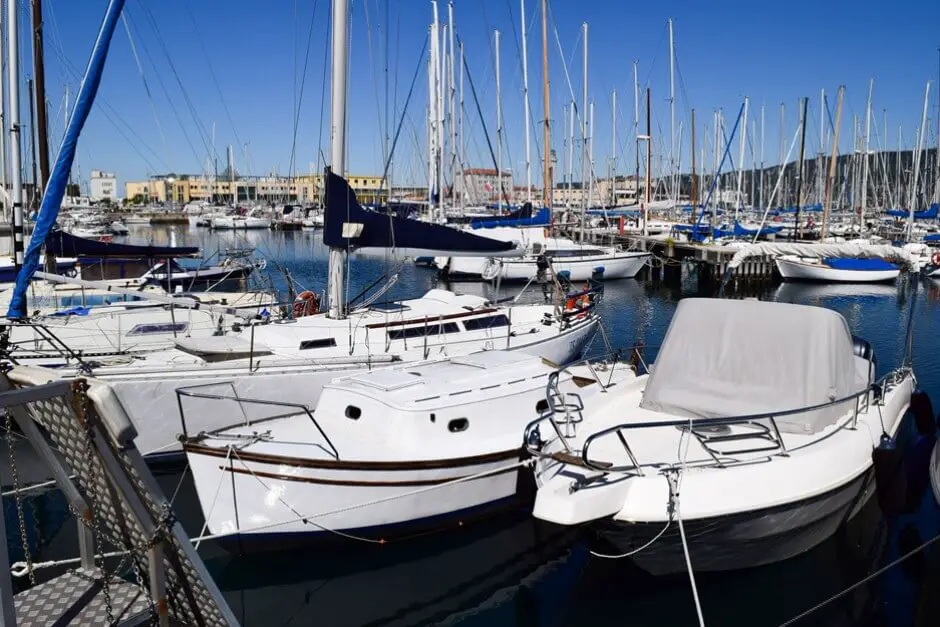 Travel Arrangements
Arrival Date
Book yours here Arrival by plane, bus or train*. Trieste has its own Airport. The city can also be reached by train. The easiest way to get here is by car. So you are also mobile on site. For arrival from Munich takes five hours, ex Salzburg it's four hours from Vienna four hours 50 minutes. From Portoroz in Slovenia, the journey takes half an hour. It takes two hours from Venice.
Rental car
A Car hire from Trieste airport * you can book here.
Accomodation
Book yours here Accommodation in Trieste *.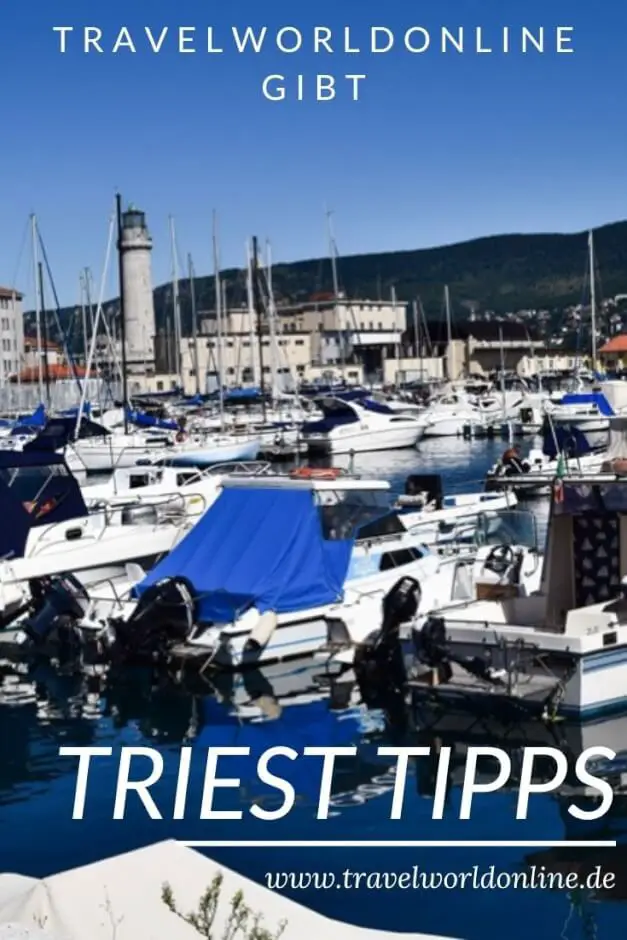 Do you already know:
Source: own research on site
Text: © Copyright Monika Fuchs, TravelWorldOnline
Photos: © Copyright Monika Fuchs, TravelWorldOnline
Trieste Italy - Dolce vita in Friuli