Suitcase trolley or backpack? What's best for the trip?
Suitcase, trolley or backpack? We asked ourselves these questions for a long time on our travels. Because we are on the road so often, our luggage has adapted to the duration and type of travel. We now know what is practical and . accordingly.
Other hard cases:
These suitcases, trolleys, backpacks and laptop trolleys have proven themselves over the years:
Trolleys for hand luggage
Our large suitcase is a hard-shell suitcase from Samsonite, which has already proven itself very well on our numerous trips. We have been using it for about 20 years on almost all of our trips, which have also taken us to many adventurous regions, and it withstands all demands. That is why we will be happy to use these products again and again in the future. We therefore recommend these hard-shell trolleys for hand luggage.
backpack
Last year we bought a backpack that we used for our city trips or hikes Cameraa light jacket rain gear and take something to nibble with. So we have our hands free on the way and still have everything we need with us.
A wider choice of Backpacks for city trips here.
Laptop trolley
Suitcase, trolley or backpack for the laptop? Which is best? We transport our laptop in a sturdy laptop trolley that can withstand even the toughest distances and still has plenty of space for additional devices, batteries and cables that we always need on the go. Laptop trolleys are also practical.
Accessories for traveling with a suitcase, trolley or backpack
Garment bag set for suitcase and backpack
Who does not know that? At the beginning of the journey, clothes, bathing utensils and everything else you need when traveling are neatly stowed away. The longer you're on the road, the bigger the mess becomes - whether in a suitcase or backpack. You can remedy this by packing your travel essentials in bags. This will help you organize your luggage:
Short trip by plane - hand luggage with a trolley and backpack
If we take a short trip by plane, we reduce our luggage enormously. Here, too, the question arises: suitcase trolley or backpack? Then we only take the bare minimum with us. Many airlines offer the cheapest airfares for those who only travel with carry-on baggage to travel. The larger airlines usually allow a trolley and a backpack. We also got used to this on our short flights. This also saves us a lot of time when checking in at the airport, since we don't have to check in luggage or wait for it on arrival.
We prefer hard-shell trolleys because they protect the contents better. We have been using trolleys from Rimowa for years, which have so far survived all of our trips unscathed. However, these are very expensive. Therefore we recommend you the Test winner of the Stiftung Warentest under the hard-shell trolleys from Samsonite.
What is best for long air travel? Suitcase trolley or backpack?
Suitcase trolley or backpack - which is the most practical? We are always on short trips or longer trips. We travel to nearby and distant Europe, Canada or the USA, by car or plane. We often don't need a lot of luggage for a few days. Nevertheless, we are usually in pairs. It is therefore not always easy to decide which piece of luggage is the right one for such short trips.
A large suitcase has proven itself for both on long journeys. We usually take a trolley and a backpack with us on transatlantic trips, as well as a tool case, in which we can safely store our laptops and all electronic accessories. We check in the big suitcase. We take a trolley, backpack and laptop case with us Long-haul flights as hand luggage on board.
What do you need for a short trip - suitcase, trolley or backpack?
The pack suitcase however, for a few days it often turns out to be more difficult than for a long trip. We need our electronic devices. Nothing works without a laptop, SLR and video camera. And a few clothes to change on the go are also necessary. Therefore, we are always looking for the most practical bags or suitcases for our travel items. But what is the most practical? Suitcase trolley or backpack?
Suitcase, trolley or backpack?
But what's the right thing? On long trips by car, we are used to two large suitcases and a few trolleys, in which all luggage can easily be stored. We don't want to haul that much on short trips. Nevertheless, the necessary utensils must be within reach. Above all, they have to be transported comfortably and safely. So we decided on two things.
Traveling for two by car
Since we travel as a couple and usually by car on short trips, we pack our clothes in a large suitcase. This is never full on a few days of travel. For this he leaves enough space for purchases that we make on the go. It feels good not to have to pay attention to your weight.
Because we like to travel as comfortably as possible on our travels, we stow our electronic devices in a trolley with wheels. Now there is a large selection of such. Many trolleys are not suitable for two laptops and all accessories. Therefore we decided on a tool trolley made of aluminum. Our two computers are well stored in this. At the same time there is space for cables, adapters and additional devices that we need on the go. Aluminum cases have only one disadvantage. They are pretty heavy.
And so on our short trips by car we are always on the move with a suitcase, trolley or backpack. We find these just practical: we don't have to drag the weight. In addition, they are so stable that they can withstand the bumps and bumps that are common when traveling. You have already served us very well and will certainly continue to do so in the future.
Suitcase trolley or backpack depends on the type of travel.
We have found on our travels that it depends on the type of travel which of these pieces of luggage is best. One should always think about how the trip will go. Then the question "suitcase trolley or backpack?" Will answer itself. Do you walk a lot? Do you mainly stay in cities? Do you change accommodation frequently? Do you have to haul your luggage yourself? Do you go hiking often? With or without luggage? What do you need during the day? How much camera equipment do you have with you? Which of these do you need during the day? Are you traveling in rough terrain? What are the permitted dimensions for luggage in the means of transport with which you travel? A rental car usually has space for more luggage than if you were traveling by plane, bus or train.
How much equipment do you need?
Then you should think carefully about how much equipment you actually need for the trip. On our travels we have found more and more that we can get by with relatively little luggage. That is why we are increasingly leaving our large suitcase at home when we are on shorter trips. For weekend trips or even for trips of up to 10 days, I've already traveled with my little trolley and backpack. Although I wear these with shirts, several pants to change, fresh Socks and packed underwear for every day, I still came with fresh T-shirts or Pants back home. You don't always need that much. And if you do, you can often wash a shirt on the go. Whether you take a suitcase, trolley or backpack with you also depends on the duration of the trip, as well as on the means of transport.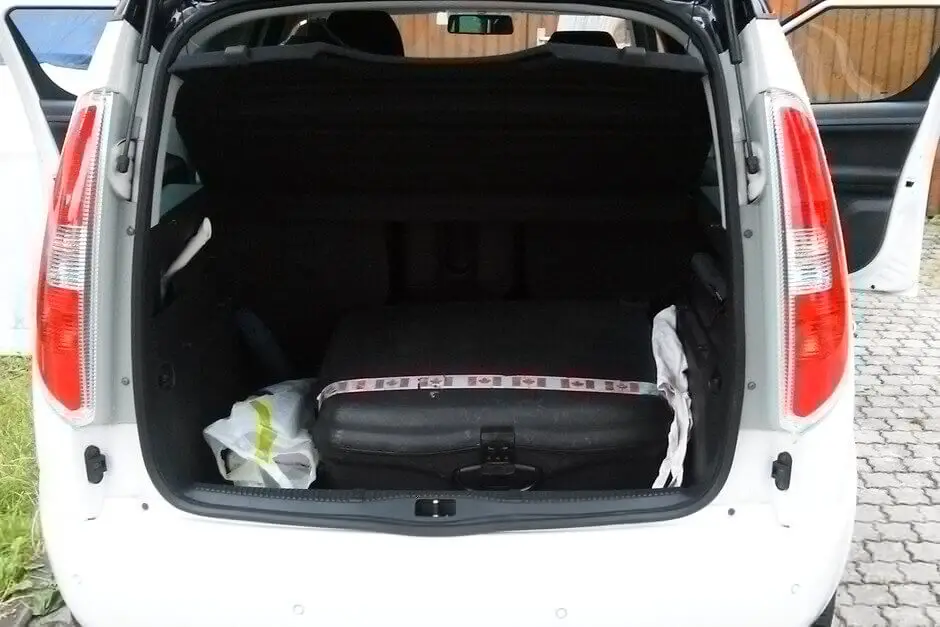 Provide for souvenirs
The only consideration that should not be forgotten: on the way, you can buy safely souvenirs and souvenirs. For this should be enough space left in the luggage. Or you do it like me: I pack a foldable bag and hand in the luggage on the return flight. So you can clarify the question of suitcase trolley or backpack easily start the journey.
Which suitcases are the best?
There is no clear answer to this question. It depends on which means of transport you are traveling with. The length of the trip plays a role, as does the number of participants. When choosing our suitcases, we value quality. So far, we've only had bad experiences with cheap suitcases. Often these did not even survive a trip unscathed.
Suitcases have to make traveling more convenient. That is why we only consider suitcase trolleys that can be rolled. They also have to be resilient. We travel a lot and our suitcases wear out accordingly. It is all the more important that we don't need a new suitcase for every trip. Suitcase trolleys made of hard shells or aluminum have proven to be the best for our trips. They can withstand bumps and bumps and can be used for years. Our favorites are suitcases, trolleys and backpacks from Samsonite and Rimowa, despite the high prices. Ultimately, they save us money because we've been using them for more than twenty years.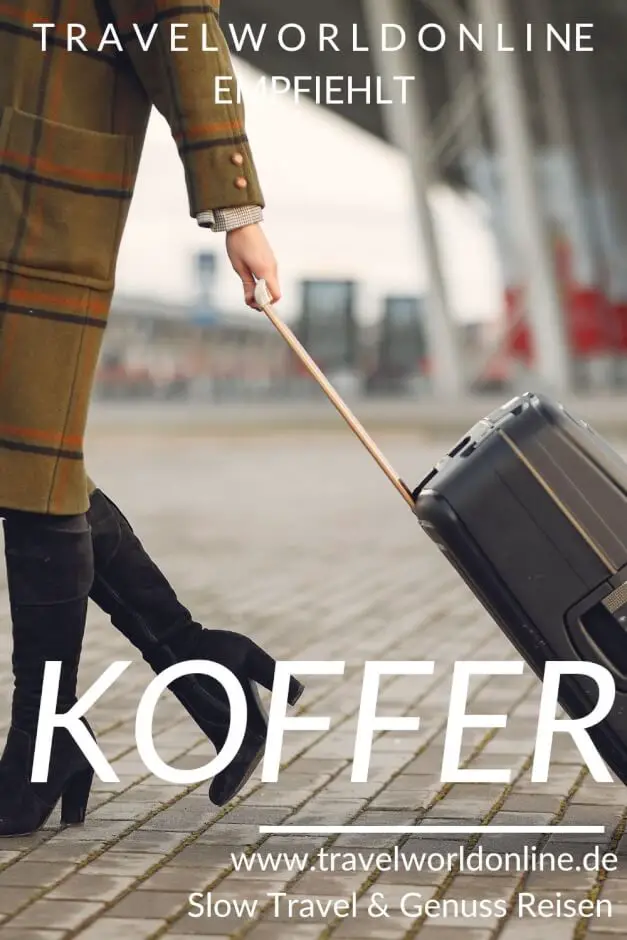 You may also be interested in:
Quelle suitcase trolley or backpack. own research for the article suitcase, trolley or backpack. You can conveniently order the products via Amazon.
Text World Traveler suitcase, trolley or backpack: © Copyright Monika Fuchs, TravelWorldOnline
Photos suitcase, trolley or backpack: © Copyright Monika Fuchs, TravelWorldOnline and Canva
Suitcase, trolley or backpack?