Our tip for a rainy day in Fort Lauderdale

The weather god obviously knows our itinerary, because today is the perfect day for rain, as we had planned a visit to the flea market of Fort Lauderdale for this day. I love markets of all kinds - and flea markets are no exception, especially when they are as huge as the Flea Market festival on 2900 Sample Street in Pompano Beach, a northern suburb of Ft. Lauderdale. Obviously, we are not the only ones who think so, because the parking lot in front of the huge hall, where the flea market is located, is already packed. And together with us, new visitors are joining the turn-off track for the flea market. Americans love everything old, and it does not matter what it is. Maybe that's why this flea market is open every day.
Visit to the flea market of Fort Lauderdale
Striking are the many jewelery stands that sell everything from jewelery to necklaces made of real stones to old jewelery. As we look closer at the offer in one of the jewelery stores, the owner comes straight to us and announces that everything is at half price - a gorgeous necklace that fits perfectly on a dark blue sweater, for 70, - dollars? Maybe not a bad buy? And maybe we can trade something down? But we finally decide against a purchase. When do I already wear jewelry?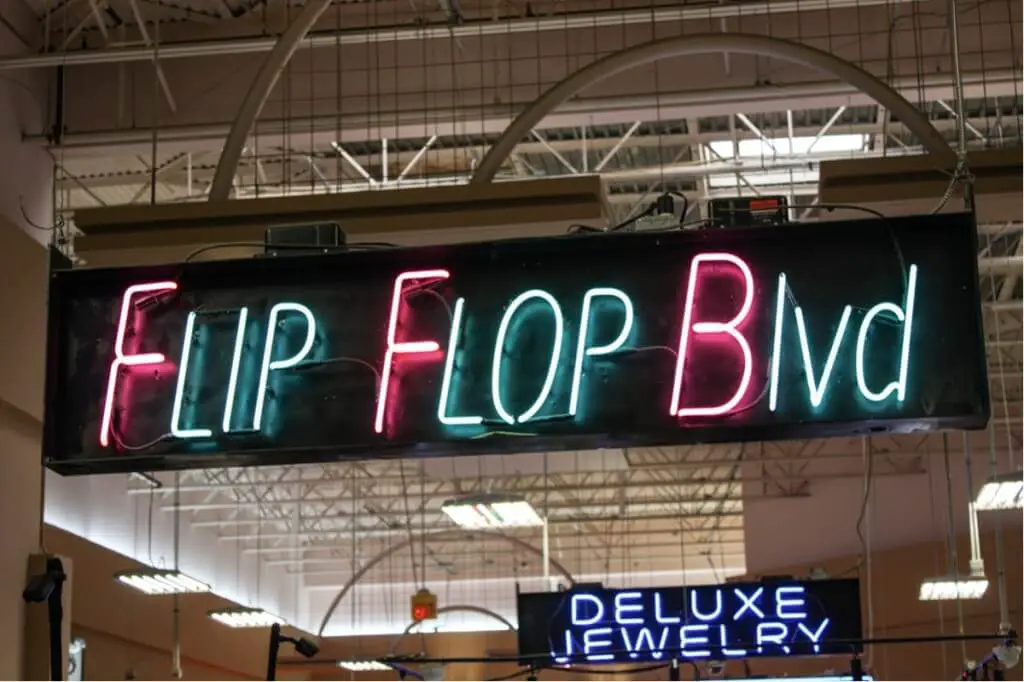 That Fort Lauderdale is a bathing paradise, can hardly be overlooked in the flea market. The Flip Flop Boulevard leads us directly to the right accessories and shoes for the beach. Bathing suits, pareos, sunglasses, beach towels and beach bags - all can be found on this shopping mile in the Festival Flea Market.
If you like hats, you'll find a real treasure trove at the flea market in Fort Lauderdale: we discover elegant hat creations, which could even be seen at an event in the highest circles, as well as thousands of baseball caps. There are straw hats in the most beautiful shapes and even for the suitcase. And cowboy hats should not be missing, of course. Finally we are in America!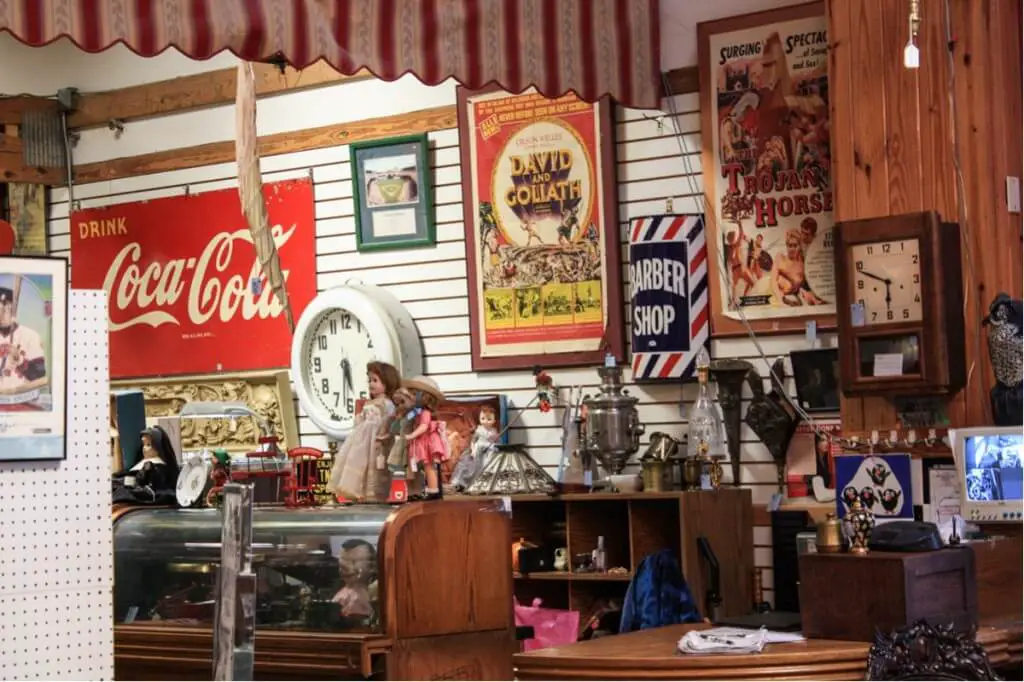 Souvenir hunters should not miss the Hillsboro Antique Mall at the east end of the flea market halls. There are old American advertising signs, which are wonderful as a decor for the local walls, in many selections. Dishes, oil paintings, fine porcelain, we find - as well as a circus horse hanging over our heads. I would like that. But where to go and, above all, how can I get this almost life-size pony into the plane without paying huge sums for transportation? So continue with the search for a matching memento of our Floridareise.
This corner of the flea market is also popular with children. But there is still more to be done for Families with children in Fort Lauderdale.
Petar likes a metal toy airplane big enough for him to sit in. That's cute, but - like the circus horse - just too big. And so, with a heavy heart, we decide to settle for an old metal advertising sign. That at least fits easily in the suitcase and is still so light that there are no charges for excess baggage. After some amusing hours during our visit to the flea market, where we rummaged in American memorabilia, we make our way back to our hotel. And the rain, which is still falling, does not bother us a bit.
The Flea Market Festival is located on 2900 Sample Street in Pompano Beach and is open daily from 9.30. During the week he closes at 17.00 PM, at the weekend at 18.00 PM.
Tips for the region
Do you already know:
If the article has made you want more markets, then look at the Blog Parade Gudrun on the Markets of the world .
Source: own research on site with the kind support of GFLCVB
Text: © Copyright Monika Fuchs, TravelWorldOnline
Photos: © Copyright Monika Fuchs, TravelWorldOnline
Visit the flea market: a rainy day in Fort Lauderdale