Altaussee inhabitants from art and high nobility
We are traveling in the Ausseerland in Styria, where Archduke Johann once pursued his passion for nature as a temporary resident of Altaussee. As an enthusiastic supporter of Styria and a lover of the Ausseer mountains, he liked to go hunting. He also commissioned painters such as Jakob Alt, Friedrich Gauermann, Matthäus Loder and Thoms Ender to capture the beauty of the Ausseerland in Austria in paintings and drawings. It is said that he confessed his love to his later wife, the commoner Anna Plochl, who won his heart with her cooking skills, on a trip on the Toplitzsee in one of the typical boats, the Plätten. In addition, Anna was well aware of the value of her skills as a cook. As she said: "You Habsburgs can perhaps govern better - but we can cook Plochls better!" Perhaps it was precisely this down-to-earth attitude that drew the archduke and later many famous artists, writers and actors to Bad Aussee?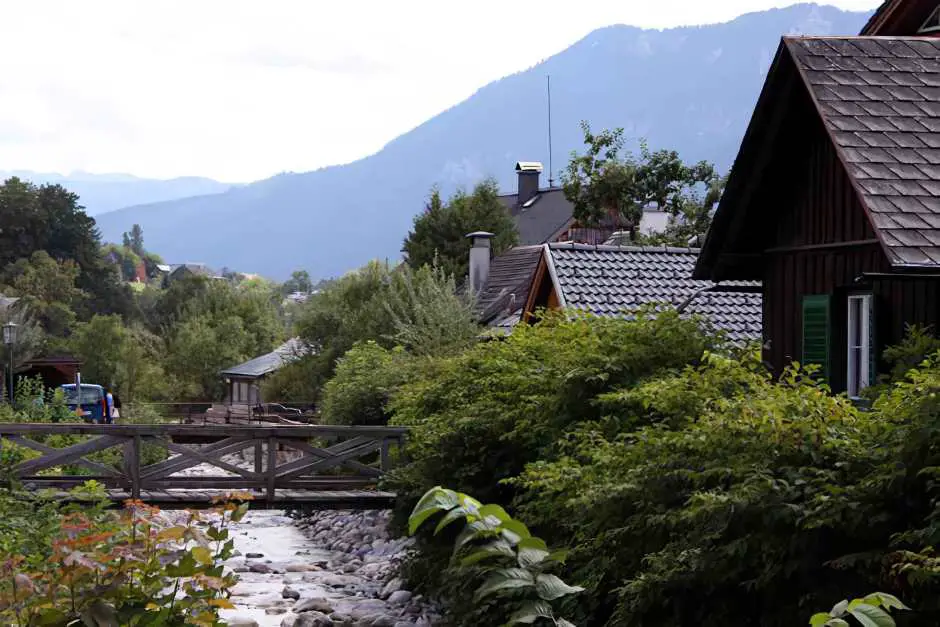 Altaussee residents enjoy art and hospitality
In any case, we like exactly this combination of art and warm hospitality that we experience on a trip to Altaussee. We get to know the history of the place on a tour along the Via Artis in the footsteps of the artists. Right in the center of town, in a small park next to the Literary Museum, we discover plaques commemorating famous writers. These writers spent part of their lives here, whether on holiday or because they lived here. Among them was Hugo von Hofmannsthal, who wrote "The Village in the Mountains" and met Jakob Wassermann in the editorial office of Simplicissimus. Hofmannsthal invited Wassermann to visit him in Altaussee. With him came other young writers such as Arthur Schnitzler, Felix von Salten, Raoul Auernheimer, Richard Beer-Hofmann and others. Other well-known writers such as Robert Neumann, Gina Kaus, Friedrich Torberg and Hermann Broch later came to the region.
Even today, artists appreciate the Ausseerland. During our tour we learn that Klaus Maria Brandauer was born here and now lives in a villa above the lake. Interestingly, his first wife came from a house that still stands on the village square of Altaussee. In addition, the Austrian actor dynasty Hörbiger has a close relationship with Bad Aussee. During our stay we are very fortunate to hear a reading by Burgtheater actor Cornelius Obonya. Obonya embodied the role of "Jedermann" at the Salzburg Festival in 2013. As he tells us afterwards, he came to Bad Aussee with his mother when he was a little boy. To this day he retires here to relax.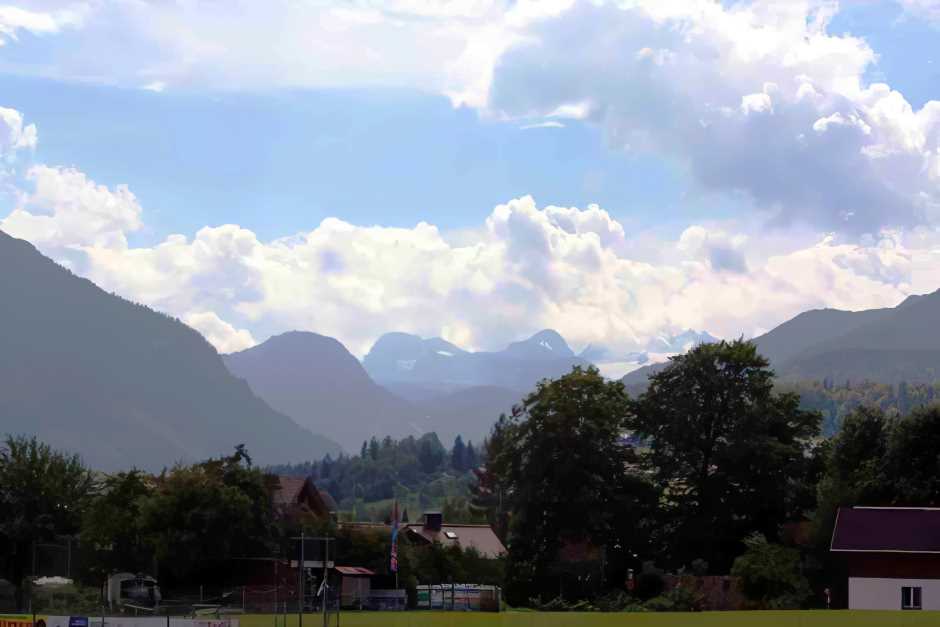 The Villa Königsgarten from Altaussee resident Professor Horst Jandl
On our tour along the Via Artis am See, Professor Horst Jandl invites us to visit his house, where Friedrich Torberg and Carl von Binzer lived before him. The Villa Königsgarten is an institution in Altaussee and stands for the writers who came here and stayed. "Actually, I'm a shy man," is how Horst Jandl greets us and begins to explain why he was the one who got the house after his predecessors passed away.
Then he tells us in detail about his time and his experiences in the villa. He shows us his garden and his studio with the impressive view of the Loser and the Trisselwand. He also talks about his past when he was still climbing the mountains - sometimes even out of lovesickness. In general, he seems to have had his problems with women. When he wanted to make his wife happy, he gave her either flowers or a picture he had painted himself with a personal dedication – "Otherwise it doesn't count", as he explains to us.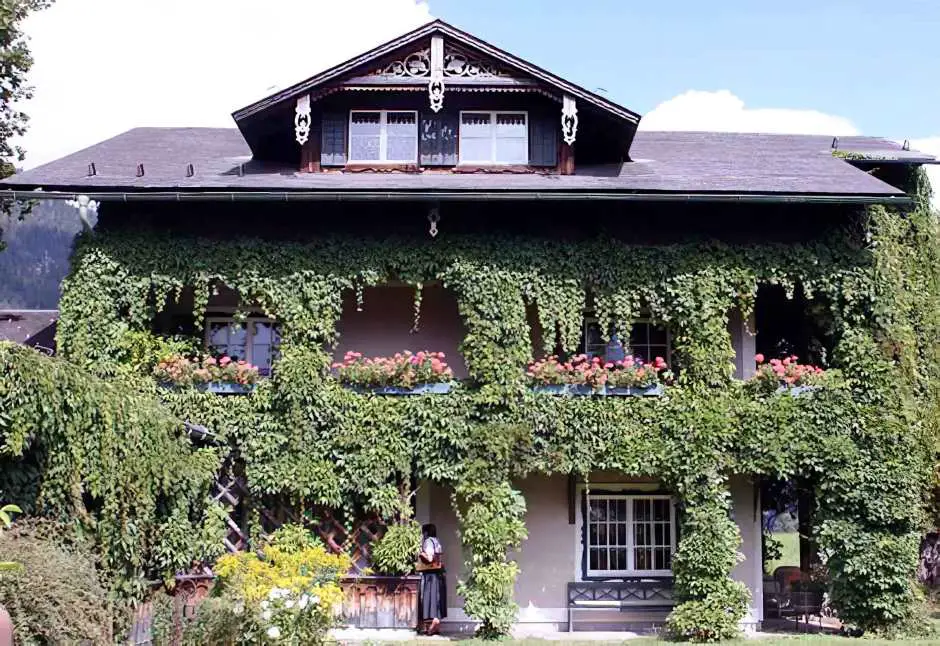 In the studio
He shows us his predecessor's studio, where his daughter is now allowed to store her pictures. She lives in South Tyrol and is a great admirer of Konstantin Wecker, as he tells us. He reports how she was allowed to exhibit her works at a Wecker concert. "I bought one of her pictures," he says, pointing to a picture of two children upside down. "Because they are my grandchildren." Horst Jandl himself paints pictures that capture the landscape and the people in the Ausseerland. He is particularly fond of the Trisselwand, which he paints again and again at different times of the day and in different colours. One painting shows his regulars' table with ten people. "Actually we were twelve. And that one over there, that's me," he explains to us.
When we want to say goodbye, Horst Jandl interrupts us and says: "Wait, I still have to show you the picture." He leads us to a painting that he painted with paints that are highly toxic. "The pictures were literally ripped out of my hands," he tells us. His wife advised him to only paint such pictures, but he refused. "Then I'll be dead in a few years," he told her, and he smiles mischievously.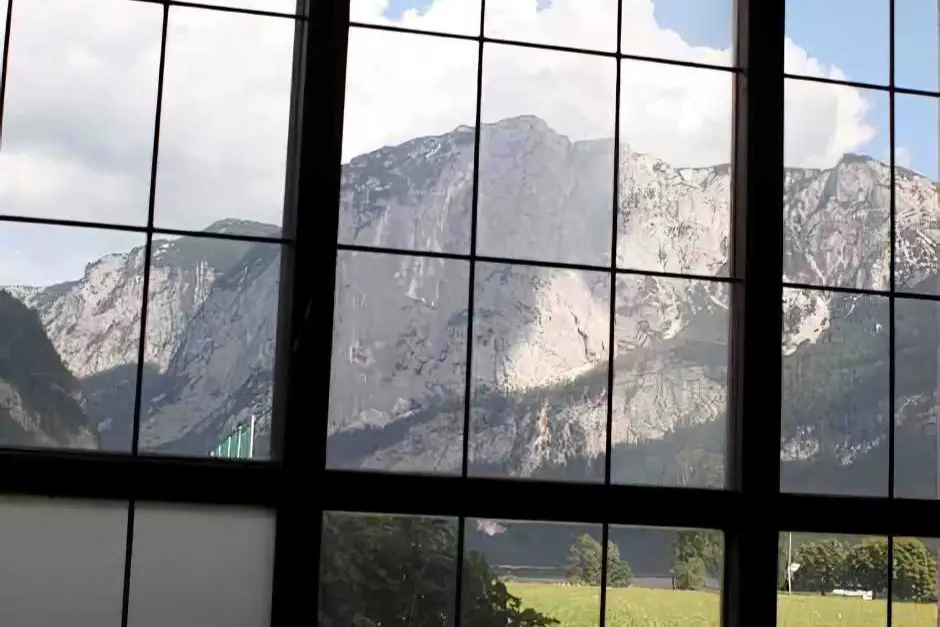 An artist who finds it difficult to part with his art
Horst Jandl generally finds it difficult to sell his paintings. "Anyone who wants to buy a picture from me has to give me a good reason," he explains. He tells of one of his buyers who had to wait 25 years for his painting. The man once happened to drop in on him and admired his paintings. He then ordered a picture that Horst Jandl promised him for next year. But when the man came back, he hadn't painted anything yet. "I told him I had just mixed the colors. He should come back in a year and a half.
But even then the picture was not finished. It went like this for a few years. And then he stopped coming." A few years ago, however, the man came back to him. His biggest wish would be to get the promised picture of him, he explained. So Horst Jandl painted the picture for him and sent it off a few days before his 60th birthday. On his birthday, the man called him and thanked him with tears in his voice. "And I cried too," says Horst Jandl, finally laughing.
With these impressions of the people and the impressive mountains of the Loser, the Trisselwand, the Zinken and the Dachstein in the distance, this stay will remain in our memories for a long time.
Other destinations in Styria
You can find out how the other travel bloggers experienced this trip here, for example:
Of beautiful words and tasty wellness: The Hotel Erzherzog Johann in Bad Aussee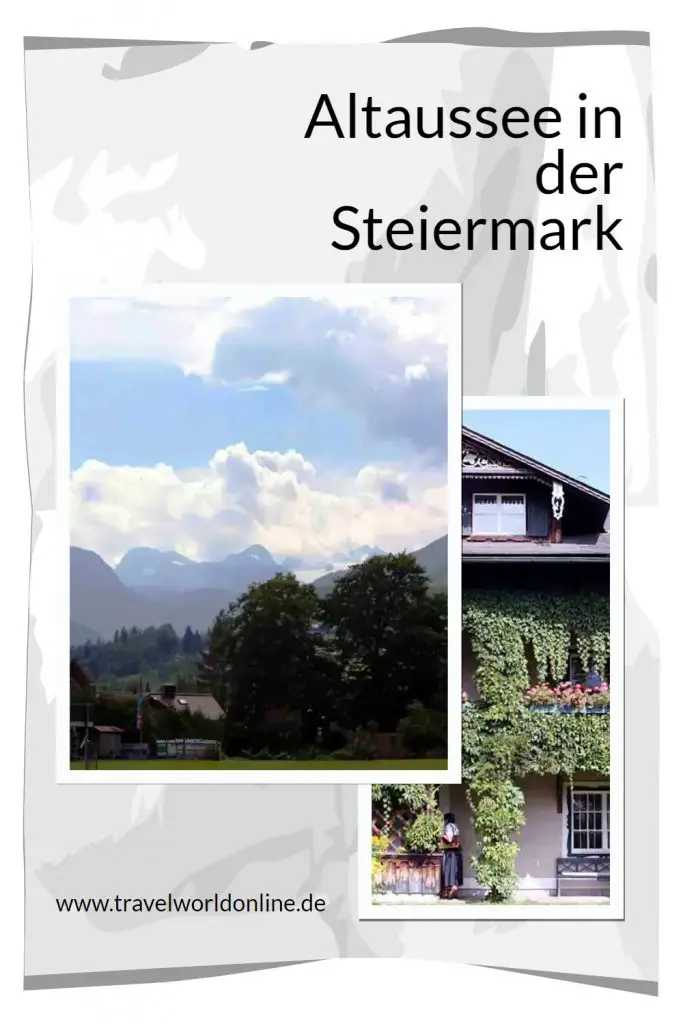 By the way, do you know:
Source Altaussee residents: Research on site at the invitation of the Archduke Johann Hotel in Bad Aussee. In any case, our opinion remains our own.
A stay in the Archduke Johann Hotel *  you can book for example under this link.
Text Altaussee residents: © Copyright Monika Fuchs and TravelWorldOnline
Photos: © Copyright Monika and Petar Fuchs as well as TravelWorldOnline
Altaussee residents: Artists and the high nobility