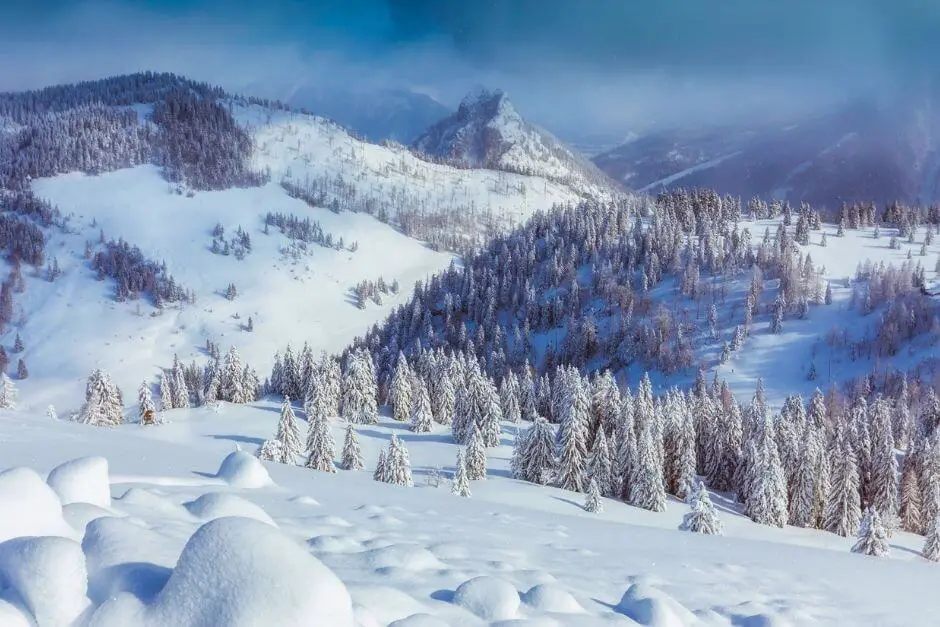 Austria in winter without skis - holidays for connoisseurs
Here we collect travel tips on where and how you can experience Austria in winter without skis. Not everyone in Austria wants to ski or do sports in winter. However, there are very good opportunities to experience Austria in winter without exercising. What do you think of Austria Winter Wellness, for example? Also worth a trip are the Christmas markets and Christmas customs that are held in the cities and in the countryside every year. Have you ever seen the Krampus' wild fellows? This is an experience that you will surely remember. The Schönperchten are also worth seeing. These wander through the villages in the dark nights and wear caps whose light calls for the end of winter. There is much to discover in the cold months of the year Austria.
Austria in Advent
Christmas markets and Christmas customs in the run-up to Christmas in Austria are worth a visit. You can find some suggestions in these articles. This is Austria in winter without skis, but with a lot of customs. Excursions in the area are also nice. Do you already know this Excursion destinations around Salzburg?
Customs in Austria in winter
In the time after Christmas you can experience customs in the Alps. Then you drive out winter and attract spring. Here we present where you can experience this.
The Schönperchten of Ebensee On January 5, 2021, the next Glöcklerlauf will take place in Ebensee in the Salzkammergut, a custom that has been carried out in Upper Austria every year since around 1850. Since it was raining when we visited the Glöckler Run, the conditions for photos were not optimal, so we visited the following day ...
Continue reading …
Beautiful Perchten in Ebensee In Ebensee on Lake Traunsee in Upper Austria, things get really busy on the evening of January 5th. When dawn approaches in the Salzkammergut, more and more people come to the city. They gather in the cafes and inns of the city, meet with friends, stroll through the town, and ...
Continue reading …
Austria winter wellness
What could be nicer in the cold than relaxing in the warmth. These spa hotels offer Austria winter wellness, where you can relax with wellness treatments. The cold outside increases the cozy feeling in the wellness area.
Austria in winter without skis and Austria winter wellness can be enjoyed in these places and at these events. And if you do feel like skiing, then take a look at which one ski Areas Recommend travel bloggers.
Source: Research in Austria
Text Austria Winter Wellness: © Copyright Monika Fuchs,
Photos: © Copyright Monika Fuchs,
Videos: © Copyright Petar Fuchs,