Which Bad Kissingen restaurants convince gourmets?
The culinary offer in autumnal Bad Kissingen
When autumn arrives and it gets cooler, people devote themselves to culinary delights. Autumn time is pleasure time. Bad Kissingen is known for its healing springs, gardens and parks, its architecture and for its history. But there are also offers for connoisseurs who promise an adventure trip for the palate. Whether breakfast, coffee, snack, lunch or dinner - you are guaranteed to find the right café or restaurant here. Bad Kissingen restaurants offer Franconian and international cuisine.
You can stay overnight in Bad Kissingen in these hotels:
Traditional Franconian cuisine in Bad Kissingen restaurants
The Bad Kissingen Restaurant Bratwurstglockle
Franconia's kitchen is hearty and tasty. Great importance is attached to the regionality and quality of the food and drinks. You can also enjoy specialties such as bratwurst in Bad Kissingen's restaurants and lounges. In the Bratwurstglöckle restaurant, the name says it all: In addition to tavern dishes, there are sausage dishes such as Saure Zipfel, Nürnberger Rostbratwurst, Krakauerli or Käsebeisser.
Bratwurstglockle
Grabengasse 6
97688 Bad Kissingen
Franconian specialties at the Platzhirsch
Hearty and creative meals are served at the Platzhirsch. The inn offers game products and the Franconian Plootz - a wholemeal sourdough with potato sour cream, which is a Rhön specialty.
top dog
marketplace 16
97688 Bad Kissingen
Down-to-earth food in Schubert's Weinstube
The down-to-earth cuisine at Schubert's Weinstube is characterized by predominantly regional products. We were guests twice in the wine bar. This is where we tried "Sauer Zipfel" for the first time, a bratwurst specialty from Franconia. Of course, Franconian wines accompany the Franconian-Bavarian dishes.
Schubert's wine bar
Kirchgasse 2
97688 Bad Kissingen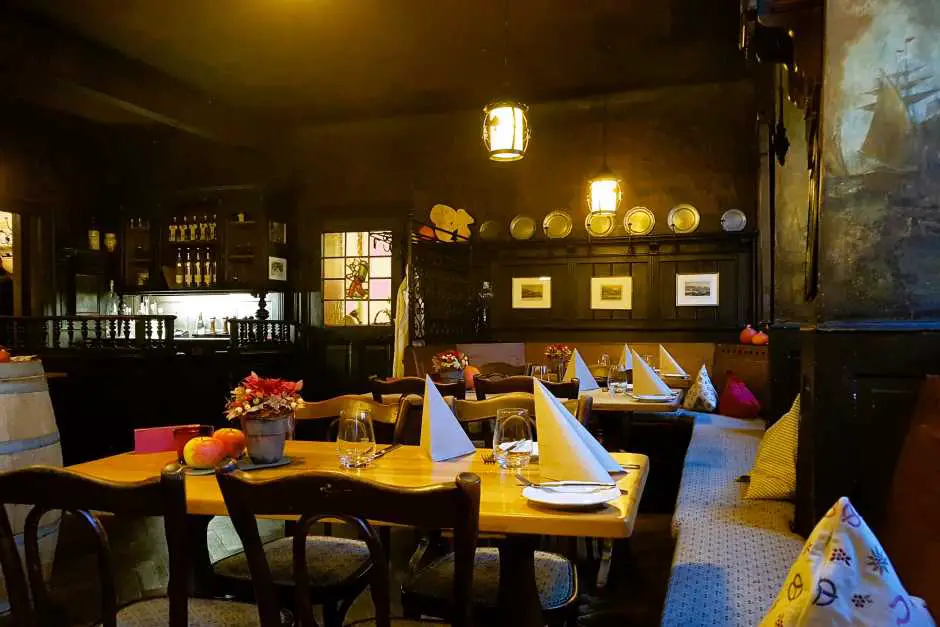 Bad Kissingen pleasure worlds
The "Bad Kissinger Worlds of Pleasure" have been inspiring with moments for the palate, mind and soul for 17 years. Regional partners, producers and restaurateurs, together with the cultural department of the city of Bad Kissingen, serve a variety that invites you to enjoy with all your senses. If you are interested in the current events, you will find information about the dates under www.badkissingen.de/enjoymentworlds.
Exclusive culinary delights in Bad Kissingen restaurants and delicatessens
Faber's Deli
Anyone who likes high-quality meat dishes should definitely plan a visit to Faber's delicatessen. Thomas Faber is a meat sommelier and is the fourth generation to run the business
Companies with their own butcher and delicatessen shops, gastronomy, steak house, party service and wholesale. Thanks to the handicraft butcher's shop with warm meat processing and the delicatessen manufacture, Faber's delicatessen has a large proportion of its own products. This ranges from Franconian red laid to modern products such as the "Bacon Jam #male luck" and homemade delicatessen specialties such as salads, pickled salmon or meat dishes to take away.
Fab delicatessen
If. Marktstrasse 11
97688 Bad Kissingen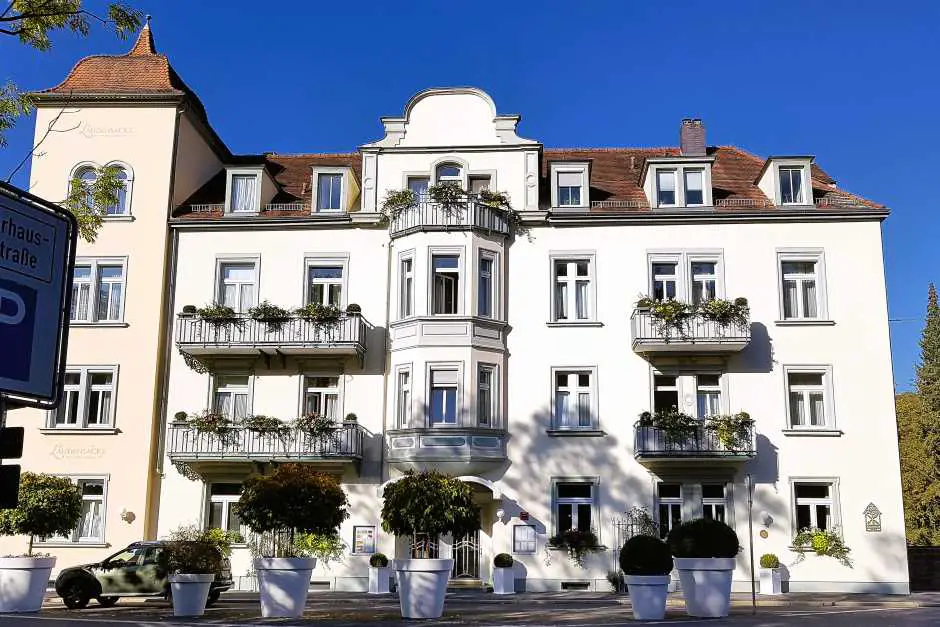 The star restaurant Laudensacks in Bad Kissingen
Exclusive dishes with regional ingredients are available in Bad Kissingen in the star restaurant Laudensacks, which is located in the Laudensacks Parkhotel & Beauty Spa. The Michelin Guide has confirmed the star of head chef Frederik Desch since 2009. His cooking style is a mix of classic and modern. This includes dishes such as Rhön salmon trout, local venison or Bresse chicken. You can choose between four, five or six course menus.
Laudensack's Park Hotel
Kurhausstrasse 28
97688 Bad Kissingen
In Laudensack Parkhotel * you can also stay overnight.
In Vino Veritas - the Bad Kissingen wine range
Bad Kissingen winery
Bad Kissingen's vinotheques pamper their guests. For wine lovers, the Weinwerk offers tastings and tours of the winery as well as culinary delights in the manufactory. Located on the Ludwigsbrücke, the Weinwerk's vinotheque invites you to take a stroll through the bridge. From here you have a wonderful view of the multimedia fountain in the
Rosengarten, which inspires with beamer shows.
Bad Kissingen winery
Balthasar Neumann Promenade 10
97688 Bad Kissingen
KissVino
The KissVino Vinothek is home to ten winegrowers and wineries from the Franconian Saale Valley, which are presented in the former town hall from 1577 in Bad Kissingen. With the wine advice counter, the gastro area and a presentation shelf for the winegrowers, an ambience has been created on the ground floor of the building that invites you to try and linger.
KissVino
marketplace 12
97688 Bad Kissingen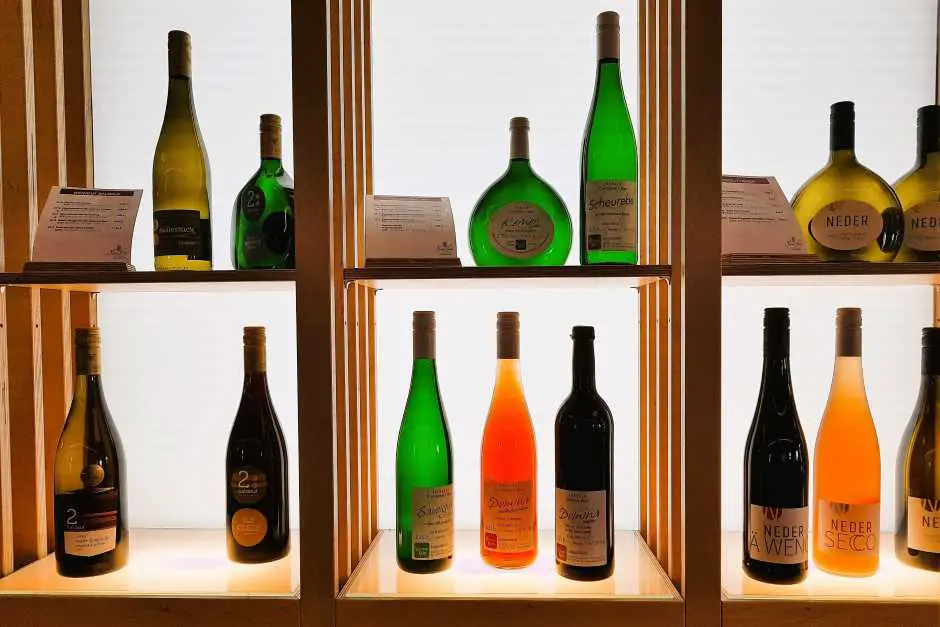 Sweets for home
Wafer bakery Zintl
Who would have thought that in the Bavarian State Spa wafers are made, which is actually associated with Karlovy Vary in the Czech Republic? The Kissinger Oblaten are wafers with a vanilla and nut filling that are handcrafted according to a family recipe by the Zintl Oblatenbäckerei. Thanks to the special recipe, the Kissinger wafers remain crispy for three months, unlike other wafers. The waffle biscuits are therefore perfect as a souvenir for a holiday in Bad Kissingen.
Wafer bakery Zintl
Ahornstrasse 23
97688 Bad Kissingen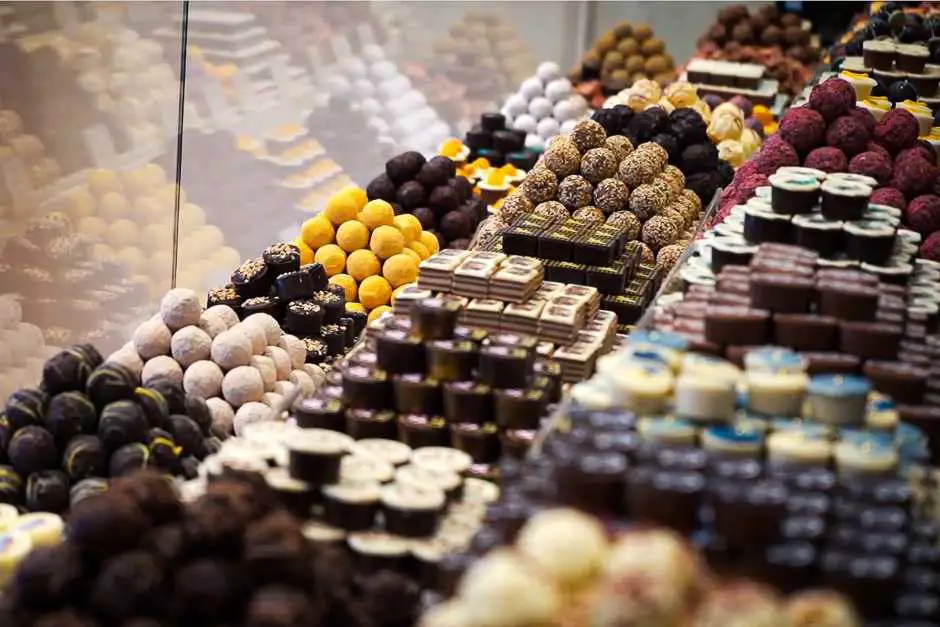 Chocolate factory Troll
If you like sweets, you will find true taste explosions in the Troll praline factory. Sea buckthorn-orange truffle, Otilika truffle, secret mango truffle, basil praline, Troll praline, blackberry-rosemary truffle, Rhön praline – these are just a few of the creations by master confectioner Otmar Troll. More than nine years ago he started his own business producing pralines, truffles and chocolate and runs his own shop in Bad Kissingen. Making chocolates and creating new compositions is his great passion. Troll's connection to Bad Kissingen is reflected in his products: There is the Quellenkönigin praline with real healing water, the Otto von Bismarck praline based on marzipan nougat, the Peter Heil praline made from cherries and honey, the Prinzregent Luitpold praline and also the Beatrix von Botenlauben praline with an oriental flavor and the Rakoczy praline with Hungarian Tokaji wine.
chocolate troll
Badgasse 5
97688 Bad Kissingen
Our tip: the World Heritage Tour for connoisseurs
One way to explore the city from a culinary point of view is the "Culinary World Heritage Tour" guided tour. Here you not only have the opportunity to try Franconian specialties, but also learn interesting facts about Bad Kissingen's history and the city's contribution to the UNESCO World Heritage Site.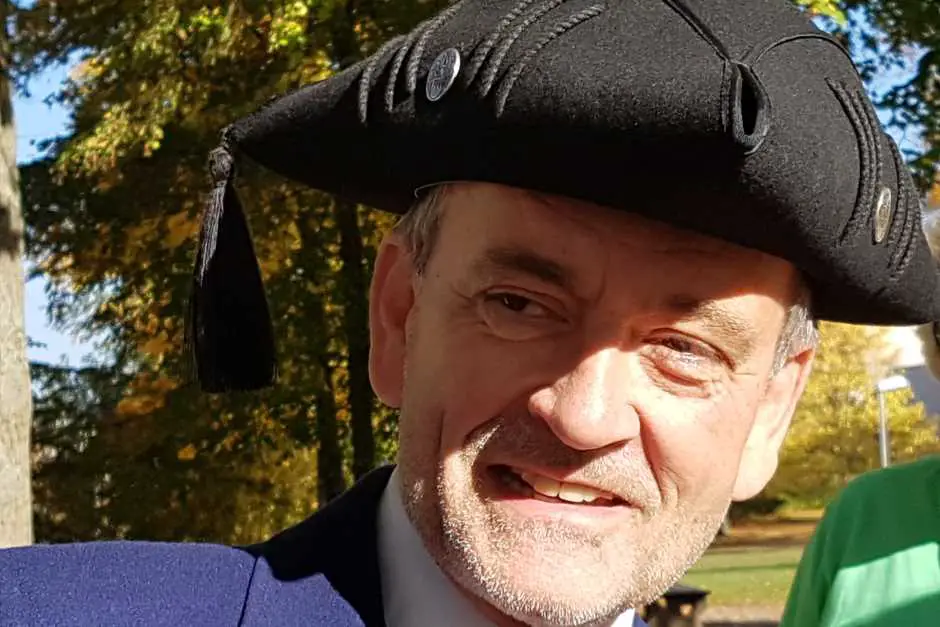 During the guided tour you can taste at three stations from "Maxwasser" with fine pastries, "Saure Zipfeln with Ballingbrot" and Silvaner to quiche with Franconian rosé. Fine chocolates are allowed
of course not missing. Tickets for the World Heritage Tour for connoisseurs are available from the Tourist Information Arkadenbau, by telephone on 0971 8048-444 or by email at kissingen-ticket@badkissingen.de. Interested parties can also buy tickets online at www.badkissingen.de/events buy and pick them up at the tourist information.
Do you like to travel by motorhome?
---
Travel Arrangements
Parking at the airport
Here you can reserve your parking space at the airport.
Arrival

Arrival by plane, bus or train*. The nearest airports are Frankfurt as well as Nuremberg. It is also possible to travel by train or long-distance bus (to Würzburg).
Car Rentals:
Cheap rental cars - book here!
Camper Rentals:
Accommodations:
We stayed in the Hotel Fontana *. We felt very comfortable there. The hotel is also very conveniently located. From there, almost all of the sights mentioned are within easy walking distance. Search here too Accommodation in Bad Kissingen *
City tours:
You can take the city tour with Hermann Laudensack and the themed tour about the role of water in Bad Kissingen with Josef Kiesel at the Bayer. Book the Bad Kissingen public baths: gaestefuehrung@badkissingen.de
---
What else is there to discover in Franconia?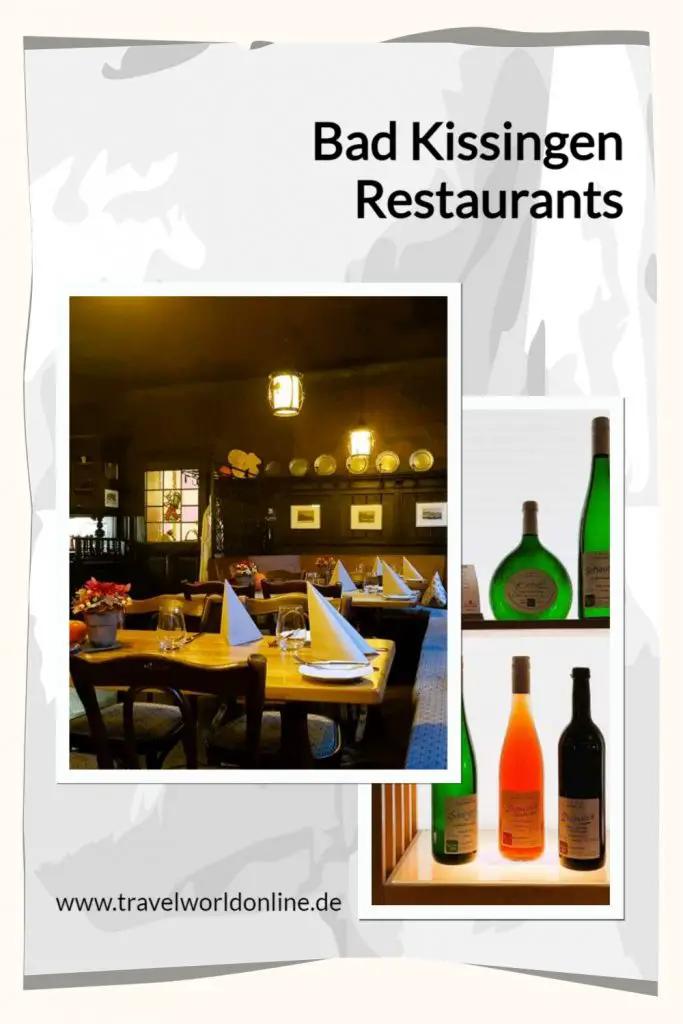 Do you also know:
Source for Bad Kissingen restaurants: own research on site as well as Bad Kissingen. We would like to thank Bad Kissingen Tourism for the invitation to this research trip. However, our opinion about the Bad Kissingen sights remains our own.
Text: © Copyright Monika Fuchs and TravelWorldOnline
Photos: © Copyright Monika Fuchs and TravelWorldOnline. We also publish the photos courtesy of the companies identified in the captions.
Bad Kissingen restaurants for gourmets