Baking accessories online shop
There is no general answer to the question "What do you need to bake?". In the baking accessories online shop you will find utensils for baking cookies and cakes. The utensils you need to bake cookies depend entirely on what kind of cookies you want to make. The cookies come in all shapes and sizes and contain ingredients from all over the world. Christmas cookies aren't the only ones we bake throughout the year. (Though that's obviously the time of year we bake the most.) Baking cakes also requires supplies.
Cookies we have it every once in a while. We like to eat them as a snack with afternoon coffee. Also, these are quick to make. At Easter we like to bake sheep-shaped cookies. They are also good as decoration. And there is always an opportunity when we prepare small baked goods. In summer there are all kinds of fruit cakes instead. Here you will also find baking utensils that are useful the rest of the year.
Here you will find baking accessories for bread, tarts and cakes:
Cake molds - springform pan, fruit cake pan, Guglhupf pan, loaf pan
baking Accessories

Bread molds and accessories for bread baking

pizza molds

You can order everything you need to bake cookies here:
cutters
Regional baking molds
The cake is perfect with this Frankfurter Kranz form.

A quiche pan like this is perfect for the next quiche.
Your apple pie or tart will be perfect in this pie shape.
You need these utensils for baking cookies for vanilla crescents
Your gingerbread will turn out well with this biscuit mold
Utensils for baking cookies for madeleines in the baking accessories shop
You need these utensils for baking cookies for macarons
General utensils for baking cookies in the baking accessories shop
piping bags and piping nozzles
Presses for pastries
Utensils for storing cookies in the baking accessories online shop
Recipes for baking cookies in the baking accessories online shop
order cookies
Do you need all these utensils for baking?
Whether you need all of these utensils to bake cookies or cakes definitely depends on what type of pastry you want to bake. You don't need all the utensils for baking for every type of pastry. We've regularly bought new baking supplies over the years because we wanted to try new recipes every year. However, if you have your recipes that you bake year after year, then you can focus on the supplies you need. Nevertheless, it is worth thinking outside the box and trying out new recipes. Not only we are happy about this, but also our guests.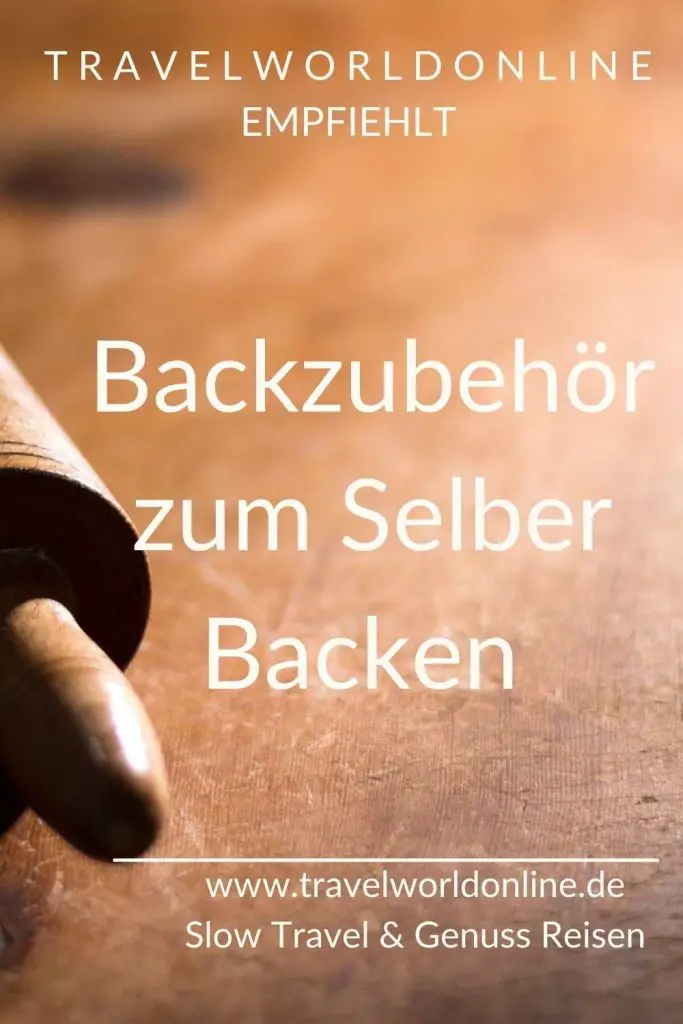 Do you also know:
Source baking accessories shop: own research
Text Baking Accessories Online Shop: (c) Copyright Monika Fuchs and TravelWorldOnline
Photos : (c) Copyright Amazon and Pixabay