The Michelin Guide recognizes the best Restaurants of Toronto
We have seen on our Food Tour that you can eat well in Toronto. No wonder! Isn't Toronto a city in which cultures from all over the world are at home. These not only ensure a colorful mixture of peoples, but also a diverse range of gastronomy. Now the Michelin Guide has also discovered this. It's easy now to find the top Toronto restaurants to visit. Toronto has some of the best restaurants in Canada. Find out where they are! Best restaurants in Toronto for foodies and connoisseurs.
Best Restaurants of Toronto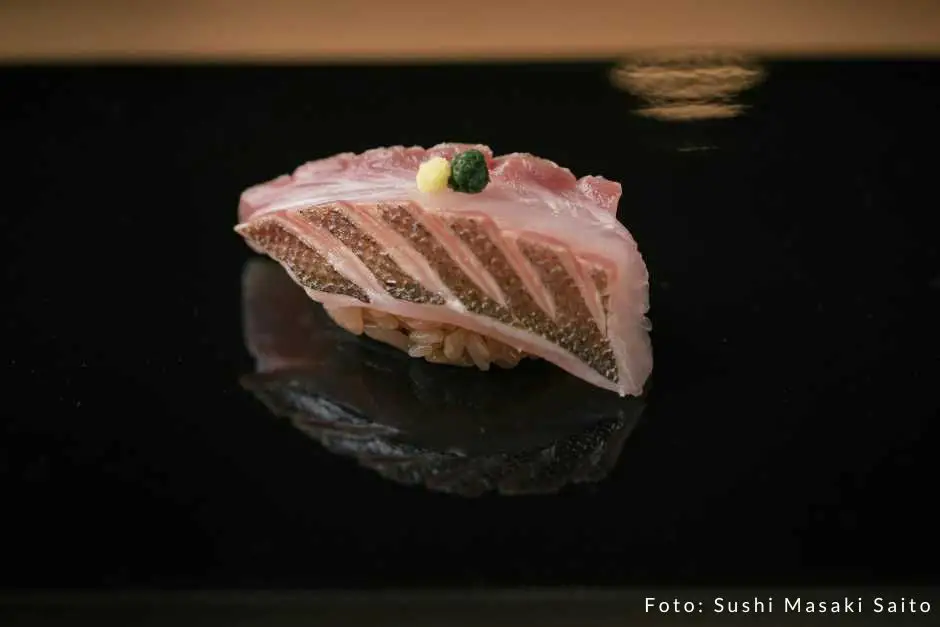 Two Michelin stars for the best restaurant in Toronto
Sushi Masaki Saito
Only one restaurant in Toronto has received two Michelin stars. Sushi Masaki Saito in Yorkville transports guests to Japan as soon as they step through the front door of this restaurant. The chef focuses on authenticity even in furnishing his restaurant. One has the feeling of having landed in an Edo district in Tokyo or Kyoto. Chef Masaki Saito is originally from Hokkaido in Japan. There he learned the fine art of preparing sushi. In New York City he received a Michelin star in 2017 and 2018. His specialty is sushi, for which he uses purely Japanese ingredients. Fish and rice come exclusively from Japan.
Sushi Masaki Saito
88 Avenue Rd,
Toronto, M5R 2H2,
Canada
Tel: + 1 416-924-0888
www.masakisaito.ca
One Michelin Star - Toronto's Best Restaurants
At Toronto's best restaurants, you can taste the cultural diversity the city has to offer.
Best Toronto Restaurants - Japanese Cuisine
Aburi Hana
If you go to dinner at Aburi Hana, the guest will experience a sensual dinner. Therefore, guests are asked to refrain from perfume and mobile phones for the evening. The dress code also requires an elegant business outfit. This guarantees the guest an experience in which he can immerse himself without external disruptions. Kyō-kaiseki is a cuisine originally from Kyoto. It is also related to the Japanese tea ceremony. Kyō-Kaiseki uses seasonal, local and Japanese ingredients in its dishes.
Aburi Hana
102 Yorkville Ave.,
Toronto, M5R 1B9,
Canada
Tel: + 1 647-343-8887
www.aburihana.com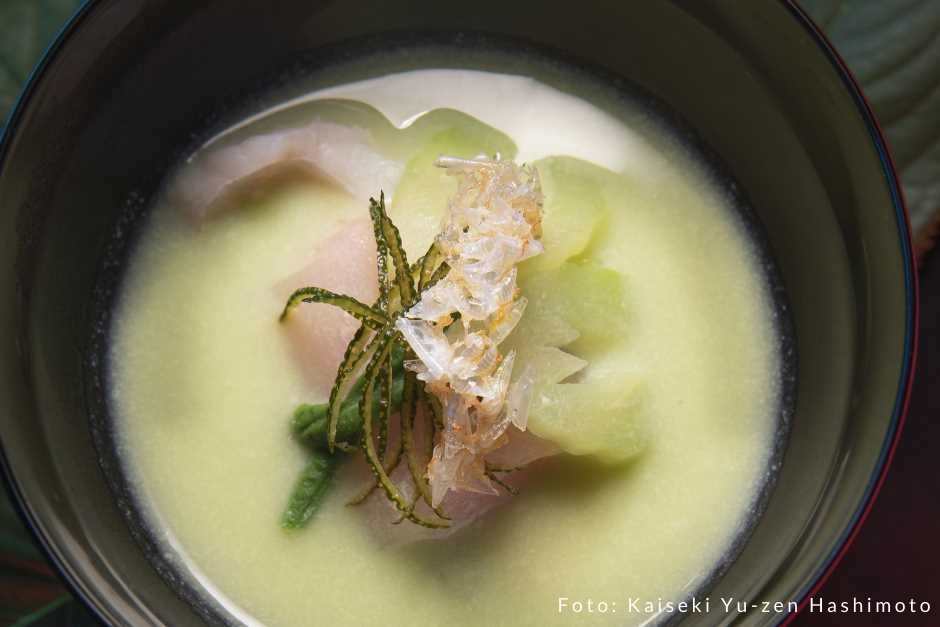 Kaiseki Yuzen Hashimoto
As soon as you enter Kaiseki Yu-zen Hashimoto, an exceptional dining experience begins. You don't feel like you are entering a restaurant, but rather a garden. There are private rooms where guests eat. Chef Masaki Hashimoto aims to provide the most authentic kaiseki experience outside of Japan. Kaiseki is Japan's high art of cooking. Tempura, cooked seasonal fish, vegetables and top-quality Wagyu beef are served. A kaiseki dinner is not only about excellent food, but also about the ceremony and the utensils used. It's a feast for all the senses!
Kaiseki Yuzen Hashimoto
6 Garamond Ct.,
Toronto, M3C 1Z5,
Canada
Tel: + 1 416-444-7100
www.kaiseki.ca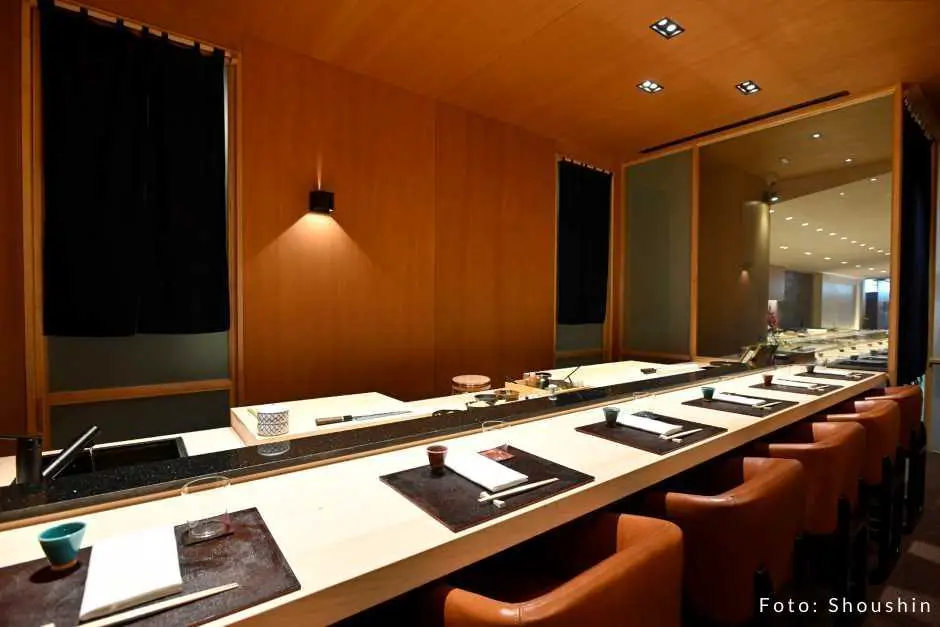 Shoushin
Just looking at the restaurant's website makes your mouth water. There you can see the love with which the sushi is prepared in this restaurant. The name Shoushin also expresses this. It means something like "the heart of the craftsman". Shoushin's interior is also reminiscent of the upscale sushi restaurants in Ginza, Tokyo. Sushi in the Edo style of the early 19th century are served. They usually consist of fresh, raw fish with rice and seasoned with vinegar.
Shoushin
3328 Yonge St.,
Toronto, M4N 2M4,
Canada
Tel: + 1 416-488-9400
www.shoushin.ca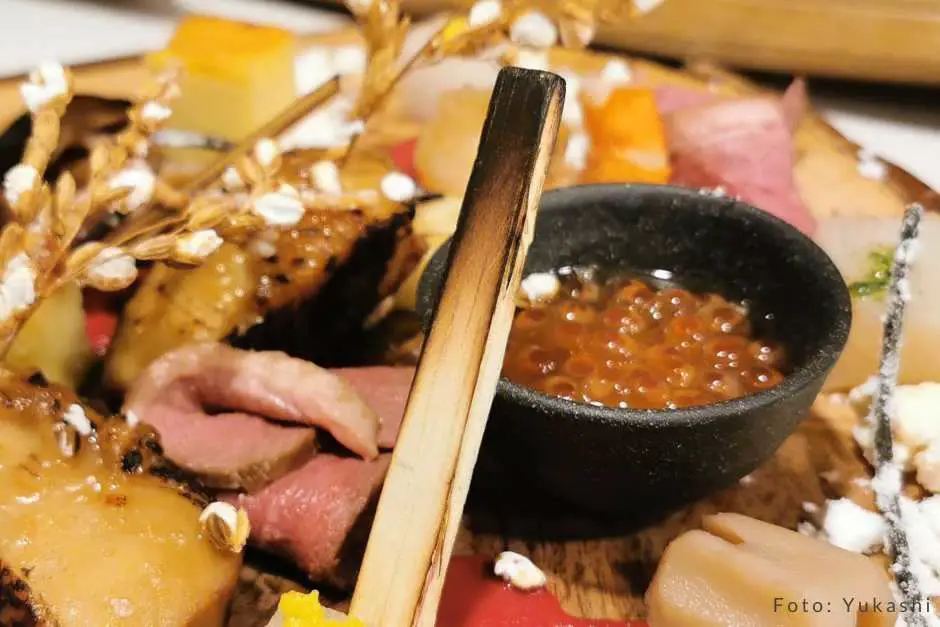 Yukashi
Chef Daisuke Isutzu has already cooked for the German government. He was one of the chefs invited to the World Gastronomy Fair in 1998 to celebrate the fall of the Berlin Wall. If you want to taste his cuisine today, you have to be lucky to get one of the 15 seats in his restaurant. There he serves Kaisuke dinners in his own personal style. One of his signature dishes is his Uniniku platter with two slices of Wagyu beef, Hokkaidu squash and foie gras.
Yukashi
643 Mount Pleasant Rd.,
Toronto, M4S 2M9,
Canada
Tel: + 1 416-489-6993
www.yukashitoronto.com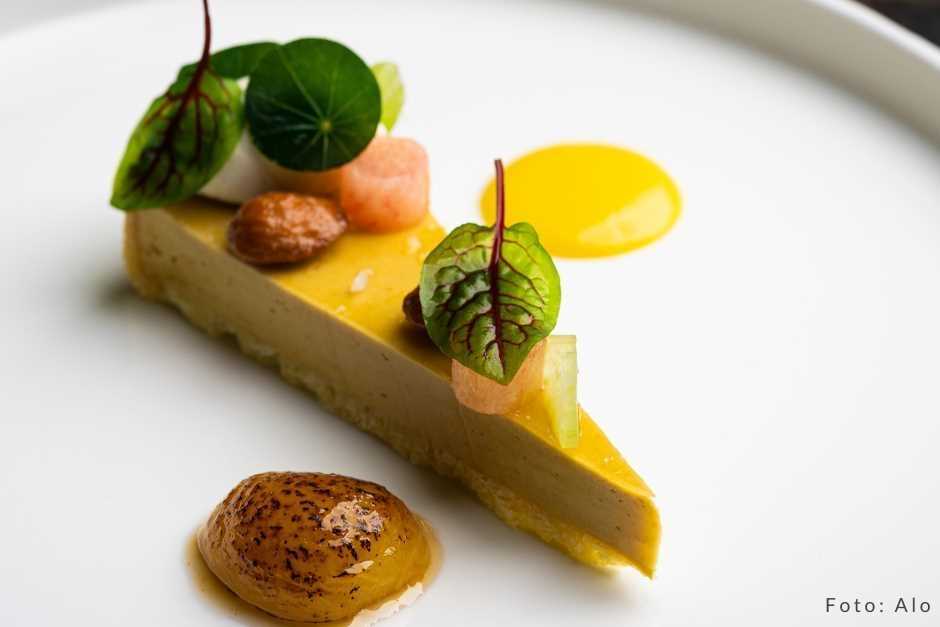 Best Toronto Restaurants - French Cuisine
Alo
The Alo Restaurant offers contemporary French cuisine in downtown Toronto. It belongs to the Relais & Châteaux association of boutique hotels and gourmet restaurants whose motto is: character, courtesy, tranquility, charm and cuisine. Alo not only offers excellent and award-winning cuisine. Christophe Sealy, who was named Canada's best sommelier in 2019, also ensures the right wines.
Alo
163 Spadina Ave.,
Toronto, M5V 2L6,
Canada
Tel. + 1 416-260-2222
alorestaurant.com
Alobar Yorkville
The Alobar Yorkville is part of the same restaurant group as Restaurant Alo. At first glance, one thinks of a bar when entering Alobar. But it's so much more. From chilled lobster with lime aioli to lamb with Nicoise olives, the kitchen of Patrick Kriss and Rebekah Bruce serves the finest dishes. You should definitely not miss the puff pastry filled with raspberry Chantilly for dessert.
Alobar Yorkville
57A-162 Cumberland St.,
Toronto, M5R 1A8,
Canada
Tel: + 1 416-961-1222
alobaryorkville.com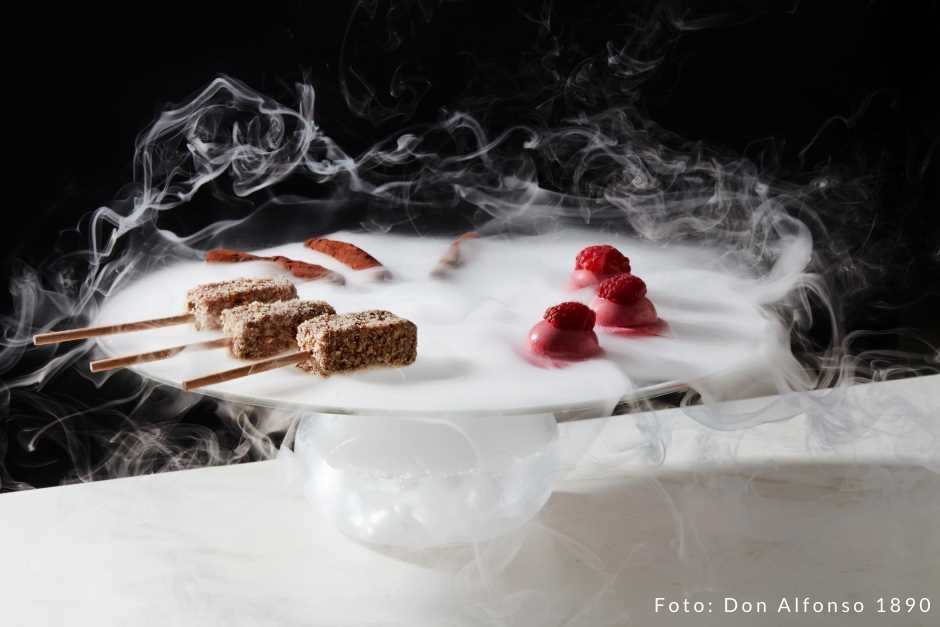 Toronto's best restaurants - with beautiful views
Don Alfonso 1890
The Don Alfonso 1890 is located in the Westin Hotel in Toronto's waterfront. It not only attracts its guests with views of the harbor, but also with excellent food. Jellied eel, sturgeon caviar, tagliatelle with the scent of wild roses and wild herbs are on the tasting menu. There is also duck breast, wild halibut from the Pacific coast or tenderloin from Manitoba. Reserve a table with a view here and enjoy the view with delicious food.
Don Alfonso 1890
1 Harbor Sq.,
Toronto, M5J 1A6,
Canada
Tel: + 1 416-214-5888
www.donalfonsotoronto.com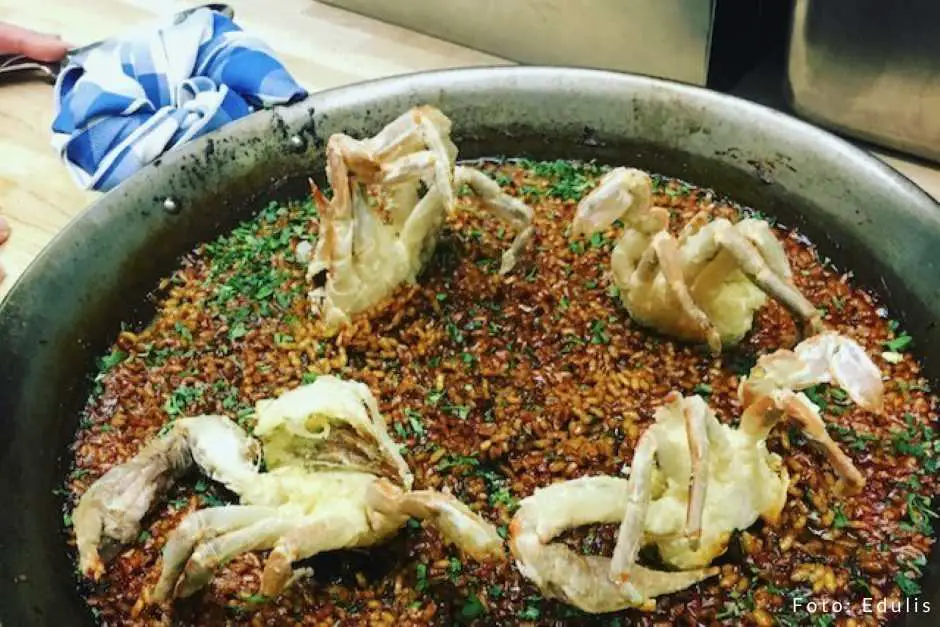 Best Toronto Restaurants - Mediterranean Cuisine
Edible
Mediterranean dishes await the guest in the Edulis restaurant. This is located in a lovingly maintained house, in front of which a front garden with flowers welcomes the guest. Inside, polished wooden floors and shelves full of odds and ends await. The kitchen prides itself on serving seasonal dishes. They pride themselves to use the freshest ingredients. An evening at Edulis is like an evening with friends. Please reserve a table.
Edible
169 Niagara St,
Toronto, M5V 1C9,
Canada
Tel: + 1 416-703-4222
www.edulisrestaurant.com
Best Toronto Restaurants - International Cuisine
Enigma Yorkville
The Enigma Yorkville only serves blind tasting menus. There is no a la carte menu. You should therefore reserve in advance. They also ask for information about whether you are allergic to certain ingredients. Then you put yourself in the hands of chef Quinton Bennett. He learned to cook on the international stage in London, Copenhagen and Johannesburg. This experience flows into his kitchen. Let yourself be surprised!
Enigma Yorkville
23 St Thomas St,
Toronto, M5S 3E7,
Canada
Tel: + 1 416-961-1111
www.enigmayorkville.com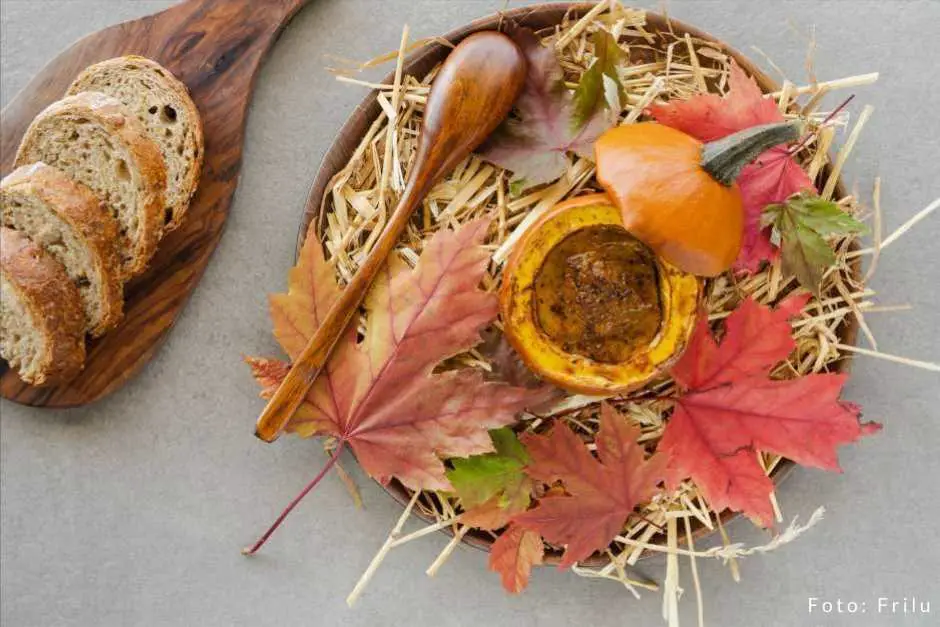 Toronto's Best Restaurants - Canadian farm-to-table with a Japanese twist
Frilu
Chef John-Vincent Troiano and Chef So Sakata bring ingredients from their own farm to the table in their Frilu restaurant. There is game, smoked meat and matching sauces. In addition, the two chefs convey a real home-made feeling, because the guest can watch them cook, serve the food and even wash the dishes. This is Canada's cuisine at its purest. Their dishes combine farm-to-table cuisine with a Japanese touch. An interesting mix.
Frilu
7713 Yonge St.,
Toronto, L3T 2C4,
Canada
Tel: + 1 289-597-8867
www.instagram.com/frilu_restaurant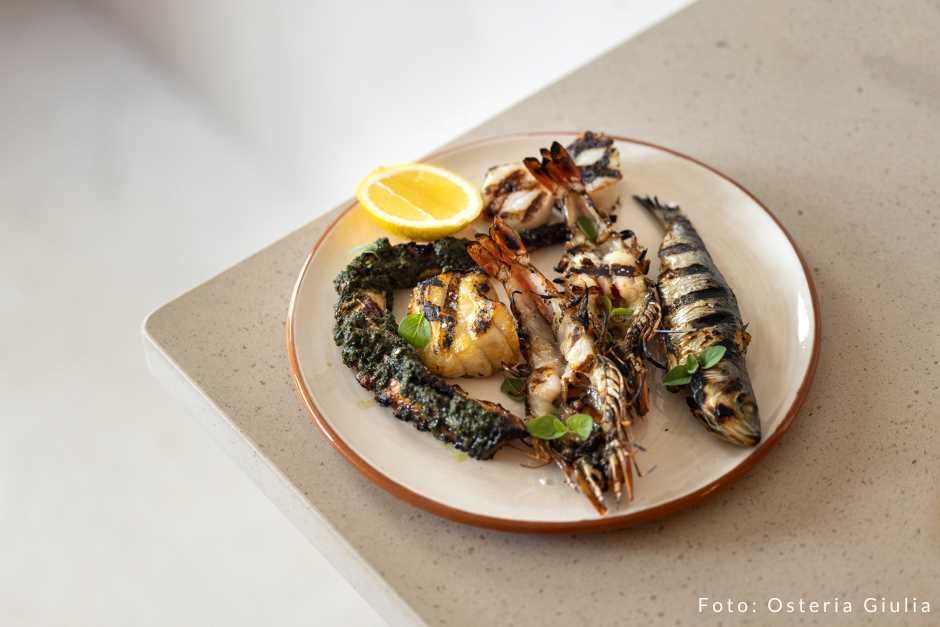 Best Toronto Restaurants - Italian Cuisine
Osteria Giulia
The cuisine of Liguria in Italy is on the menu at Osteria Giulia. Chef Rob Rossi loves cooking and interacting with his guests. His favorite spot is the Chef's Bar, where guests can sit right in the middle of the action. From an early age he used to cook with his mother. For him, cooking is one of those jobs that doesn't feel like it. "It's just part of my life," he says. He conveys this passion to his guests. Ligurian dishes are on the menu. These include Ligurian flatbread stuffed with stracchino, Olio Novello and sea salt, grilled sea bass or green pappardelle with lamb.
Osteria Giulia
134 Avenue Rd,
Toronto, M5R 2H6,
Canada
Tel: + 1 416-964-8686
osteriagiulia.ca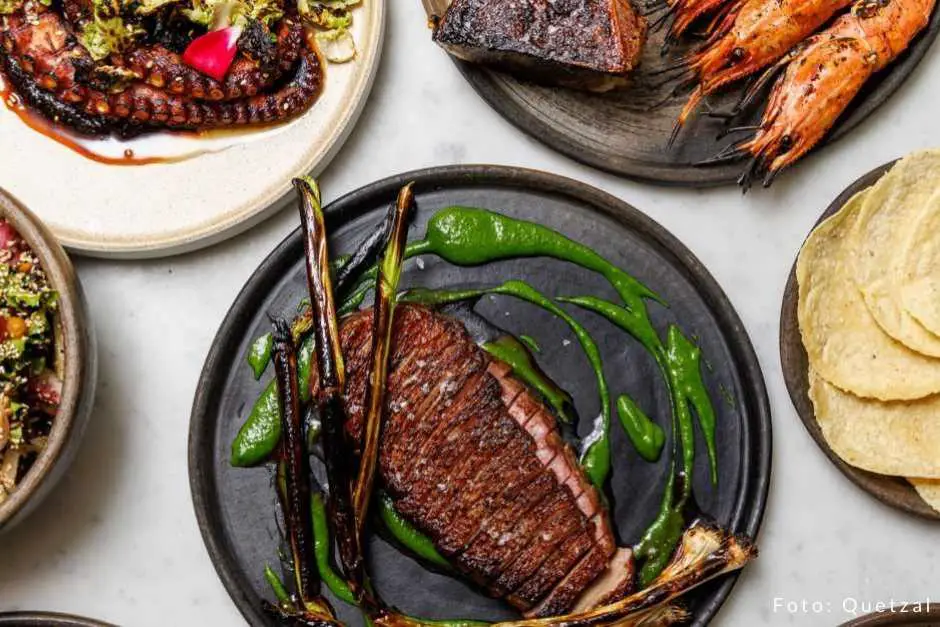 Best Toronto Restaurants - Mexican Cuisine
Quetzal
You feel transported to one of the restaurants in Mexico City. Almost everything that is served here is prepared on the restaurant's large charcoal grill. Served with cornmeal tortillas. The guest has a choice of lamb stuffed in tortillas. Or would you prefer maitake mushrooms in a poblana sauce? There are also cocktails based on agave juice. Sounds tempting? Then have a tasting menu put together for you.
Quetzal
419 College St,
Toronto, M5T 1T1,
Canada
Tel: + 1 647-347-3663
www.quetzaltoronto.com
Best Restaurants of Toronto are a testimony to the city's cultural diversity
This rundown of Toronto's best restaurants showcases the diverse population of the city on Lake Ontario. The city's gastronomy offers the visitor an excellent selection of the highest culinary art from all over the world, which is worth exploring. Dining at one of these restaurants is definitely an experience unlike any other. Therefore, one should also be aware that a dinner in one of these restaurants has its price. Prices for a meal for one person vary from $75 to $680 depending on the restaurant. In return, you get a culinary experience that you won't forget.
How does the Michelin Guide rate Toronto's best restaurants?
Guide Michelin sends trained inspectors to the restaurants. They behave like normal guests, but they rate the restaurants according to predefined criteria. The following play a role:
quality of the ingredients
the culinary art
the harmony of taste
art of the chef
consistency, both over time and throughout the menu
Then you distribute the Michelin stars. You can interpret them like this:
Three stars: exceptional cuisine that is worth a trip
Two stars: excellent cuisine that is worth a detour
One star: high quality cuisine, worth a stop
In addition to the Michelin stars, the Michelin Guide awards the Bib Gourmand, Recommendations and Green Stars.
Toronto restaurants were also honored with these awards. In total, the 2022 Michelin Guide recommends 74 Toronto restaurants. You will find them here..
---
Travel Arrangements:
Check in:
Arrival by plane, bus or train*. Air Canada, Lufthansa, Condor and Icelandair fly from Germany Toronto.
Car Rentals:
Cheap car hire - book quickly and easily!
Camper Rentals:
Transfers:
In any case, these will bring you comfortably from the airport to the city center transfers *.
Hotels:
Hotels in Toronto * You can also book through our partner booking.com.
Sightseeing tours
Bay here your sightseeing Tours in Toronto or a trip to Niagara Falls * through our partner Get your Guide.
Travel guide for your Toronto vacation in Canada:
Toronto Travel Guide *
 You can also order from Amazon.de to prepare for your holiday.
---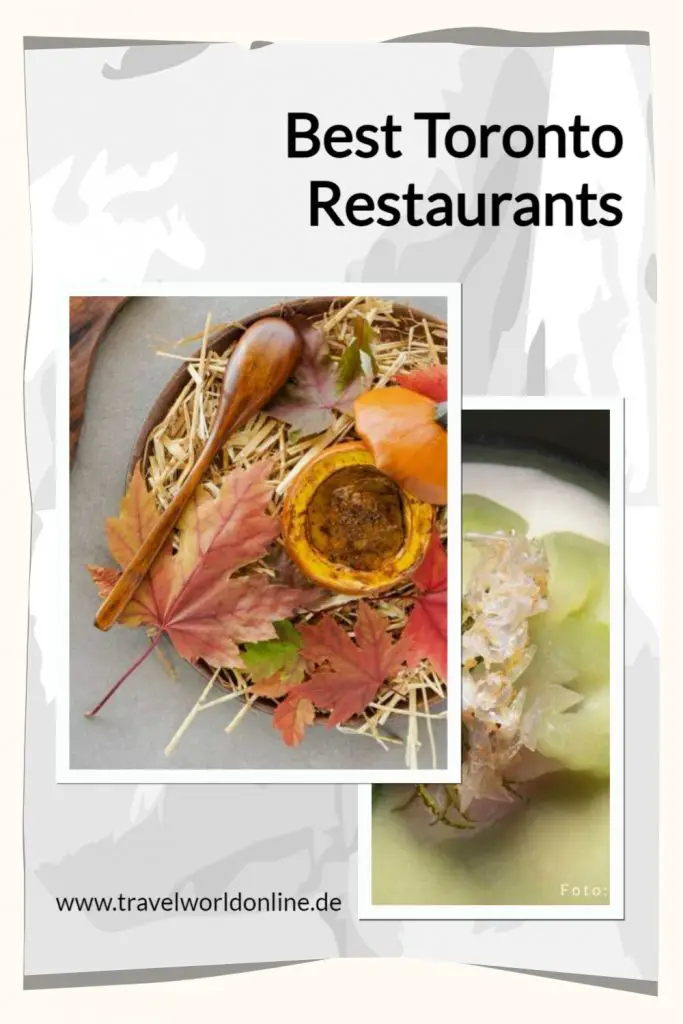 Do you also know:
Source: own research
Text: Monika Fuchs and TravelWorldOnline
Photos: see copyright notices in the photos
Best Restaurants of Toronto according to the Michelin Guide