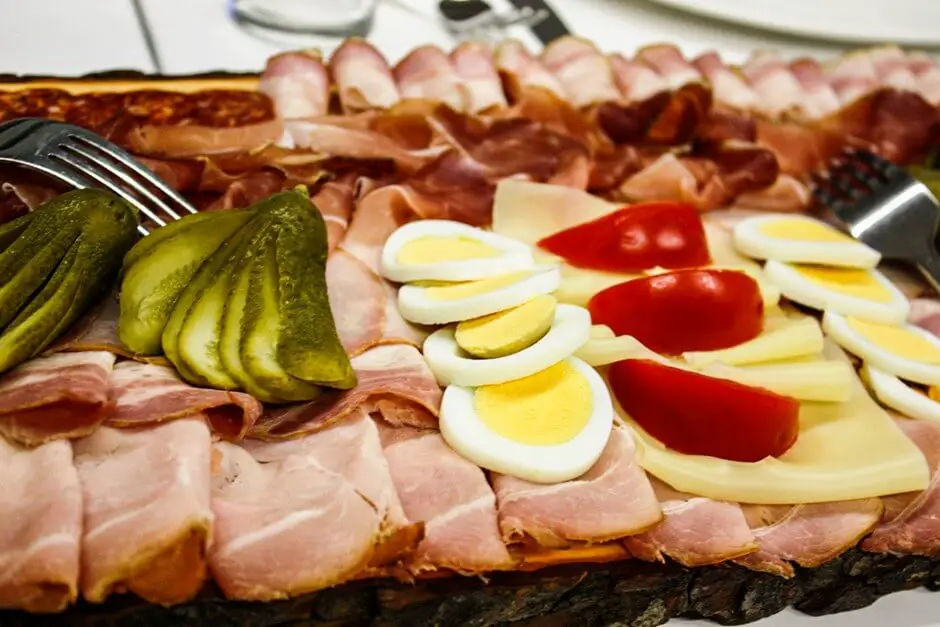 What are snacks?
Snacks whet your appetite, right? If you go on holiday to Austria's wine-growing regions, these are an essential part of it. My mouth is watering every time I see the wooden boards, slates or porcelain plates and platters on which meat, ham and sausage, tomato and cucumber slices, pickles, bacon, eggs, lard and horseradish are piled up. They are served in the inns, the taverns, the Heurigen or the winery farms in the pleasure regions of Bavaria and Hesse, Lower Austria, South Tyrol or Switzerland Obatzters pile up on the plate Bavaria, Ahle sausage Hesse, Bacon from Austria, South Tyrolean smoked bacon or cheese from Switzerland. A Bavarian snack tastes just as good as the snacks and Marenden from Austria or Switzerland.
More than a snack
Especially when we are on the road, we like to order these lunch plates - firstly because they are served quickly and we do not have to wait long for food. The main reason is because they taste good and clearly eat the eye. Because what looks more appetizing than a platter of meat, ham, roast and types of smoked sausage, which are decorated with slices of tomato or cucumber. To do this farmers bread and a glass of wine, preferably with a view of the vineyard. Or a glass of beer that is freshly tapped at the table in the beer garden. This is enjoyment as you know it from Bavaria to Hesse, in the pleasure regions of Austria, South Tyrol and Switzerland in inns, beer gardens, wineries, wine taverns, Buschenschanken or mountain pastures.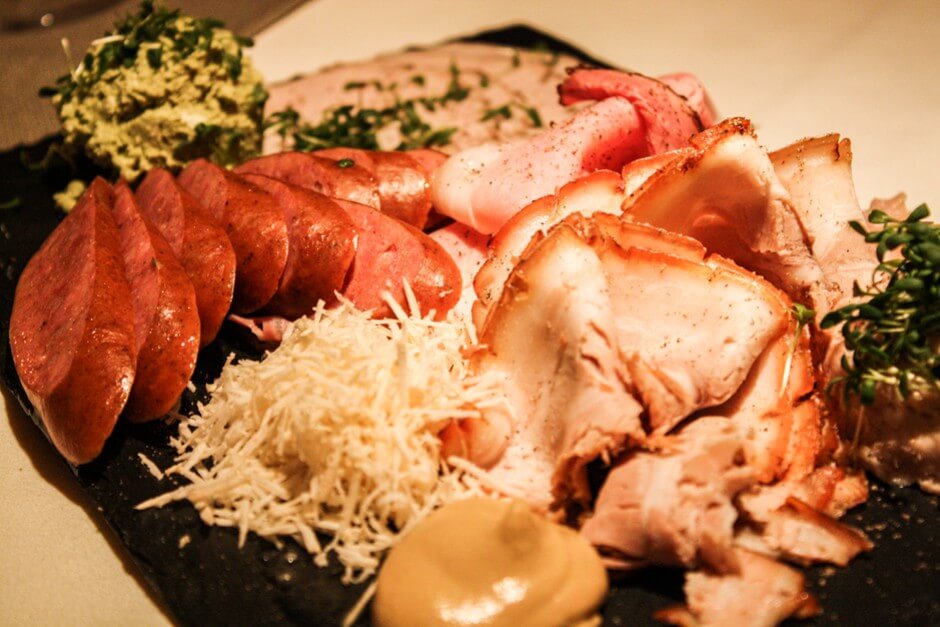 Make a snack yourself
Of course you can also make your own snack. We do that when we do road trips. Motorway service stations charge high prices for food that we rarely like. Therefore, on our travels we started to make a snack ourselves on the way. On the one hand, this is cheaper. On the other hand, it is also practical because we eat healthier. The same applies to train journeys. There, too, the food in the train restaurant is usually not as good as what we take home with us.
Snack recipes for on the go
We like to can on our trips picknick while driving. We often fall back on snack ideas that we get to know on the way. Sausage, tomatoes or eggs are almost always in ours Lunch box *. If we have more time, we prepare snacks that are healthy and taste good. You can get ideas for this in recipe books.
We like to take a piece of bread with us and spread it with sausage. It sticks together well, even when things get rough on the way. When hiking, for example. We like it best with homemade ones rillettes. You can find the recipe for this via the link. Cut a few pickles into slices - and the sandwich bread is ready.
On hot summer days we like to take a salad with us as a snack. Add a bread roll and you have a healthy break from traveling. As a salad, we often simply choose what we have at home. Or we prepare Greek dakos as a salad and eat the bun as a side dish.
A Bavarian snack that we like to take with us is a fresh farmer's bread with black smoked meat. This goes with some cream horseradish. Most of the time, however, just a sandwich is enough for me.
If we prefer to eat something sweet on the go, then we like to take a layered dessert with us. To do this, we stir together low-fat quark with a mug of whipped cream and a bottle of vanilla flavor and sugar to taste. A can of mandarin oranges, which we puree in the blender, provides fruitiness. Then we layer the quark mixture and the tangerine puree alternately in a screw-top jar. As the top layer, we put some whipped cream on top. Then we just spoon out the dessert on the way.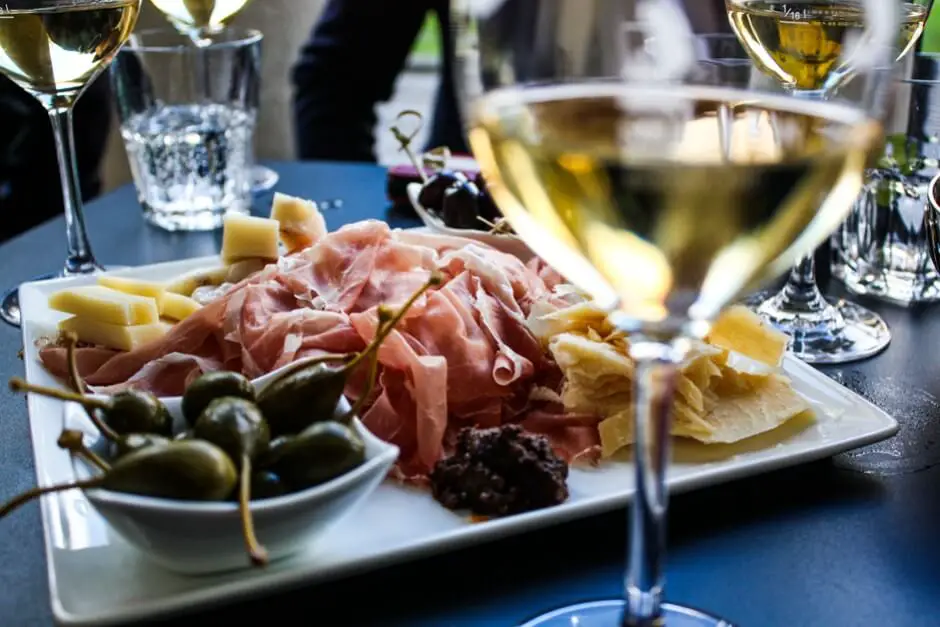 Snacks, a snack or a snack - what does it include?
There are differences between the snacks. While on Brettljausen in the Styria When a Bavarian snack is served, the obatzde (a cheese specialty made from camembert, onions, butter, paprika powder and herbs) is almost always served with a kernel oil spread and gram lard or gram spread (lard). Speck or a hard salami should be part of a Marende in South Tyrol. In Hesse we got the green sauce for a snack in Kassel, a herbal sauce based on sour cream and sour cream. There are even two variants of this sauce in Hesse: the Frankfurt green saucemade with mayonnaise and which includes hard-boiled eggs. Another specialty from Hessen that is perfect for a snack is the Ahle sausage. This raw sausage is indestructible and is practically infinitely durable, as a master butcher from Calden in northern Hesse explained to us.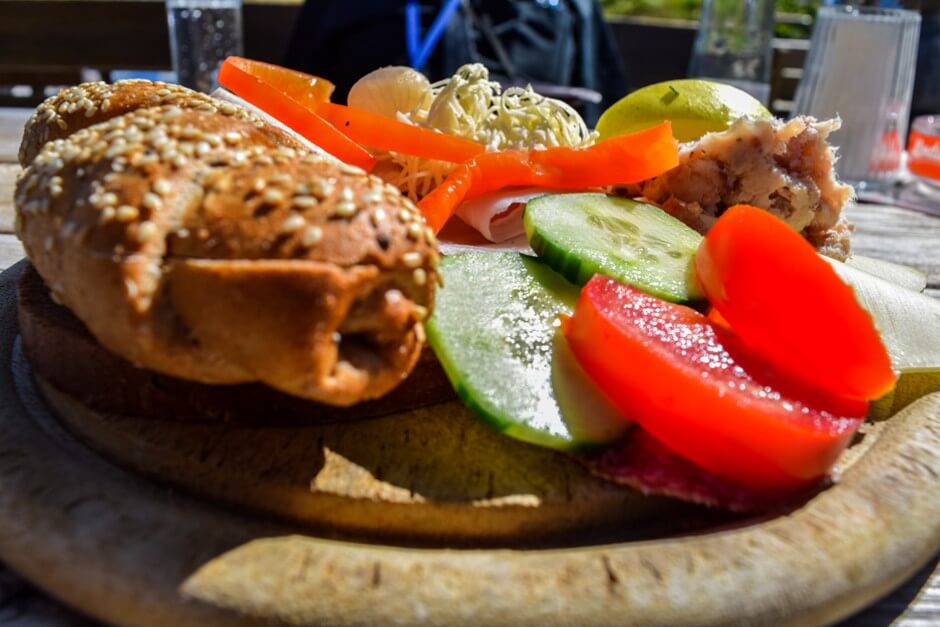 Snacks for lunch or as a snack
A snack does not necessarily have to consist of bread with a topping. Vegetable sticks or fruit that you arrange in a glass and serve on a quark cream are also healthy. Just put a lid on and you can eat this snack on the go. Such snacks are also perfect for lunch in the office or for snacks during the school break.
You can find good snack ideas here: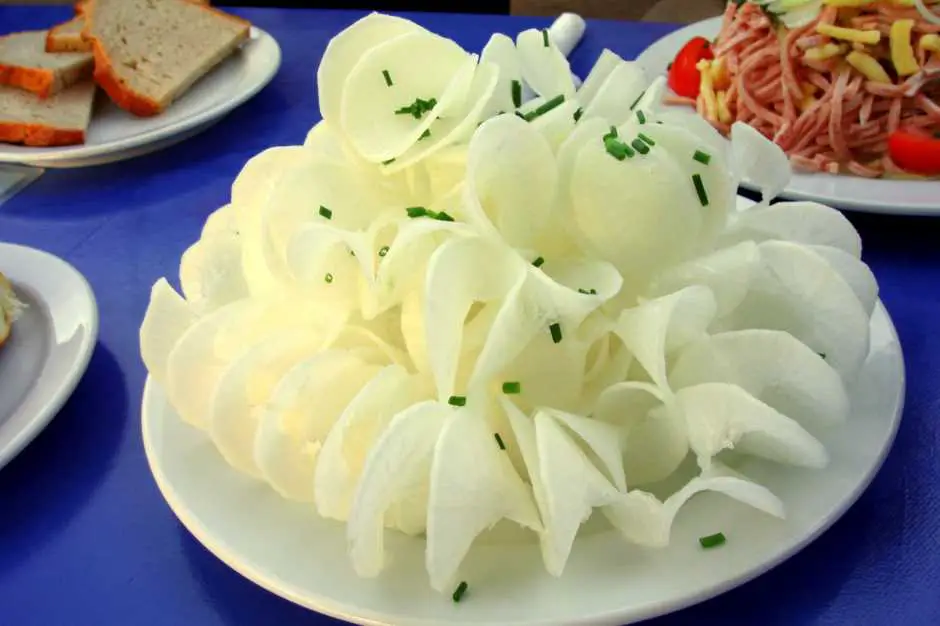 Where do snacks taste best?
You can't go hiking without a snack. We especially like a snack in nature or in the beer garden after a walk, a hike or a drive through landscapes that make you hungry. Preferably the snack in one backpack pack and let's go. An environment with a view is always part of it, then a Bavarian snack, a snack or Marende is the icing on the cake and turns an excursion into a pleasure experience. In Eisenstadt im Burgenland we have an antipasti platter with ham, olives, cheese, cheese sticks and a bean paste even with a view of that Esterházy Palace enjoyed - with a glass of wine as it should be in Burgenland. We also remembered the Brettljausen we had in the Buschenschanken on the South Styrian Wine Route enjoyed or snacks in the beer garden around the corner.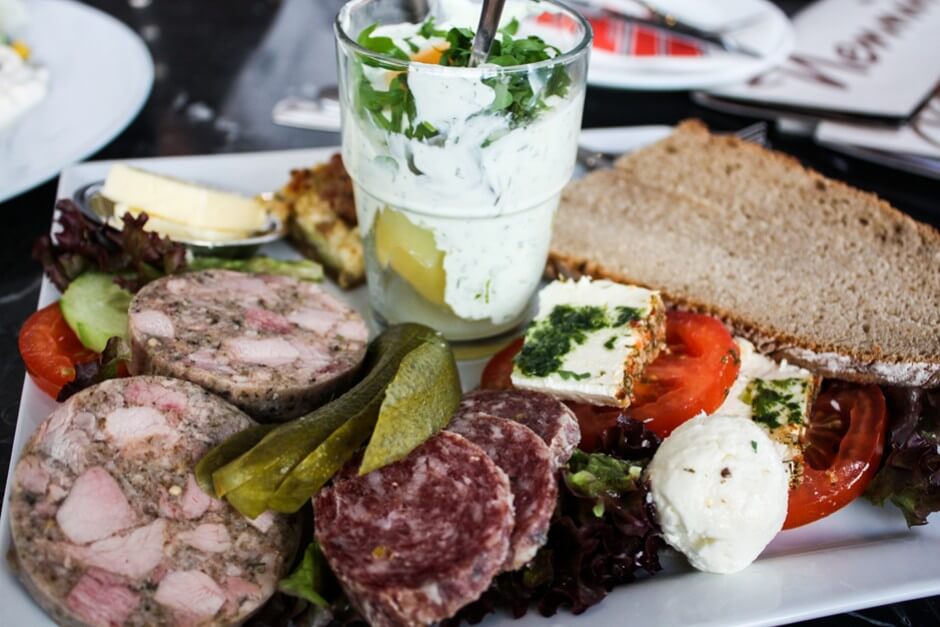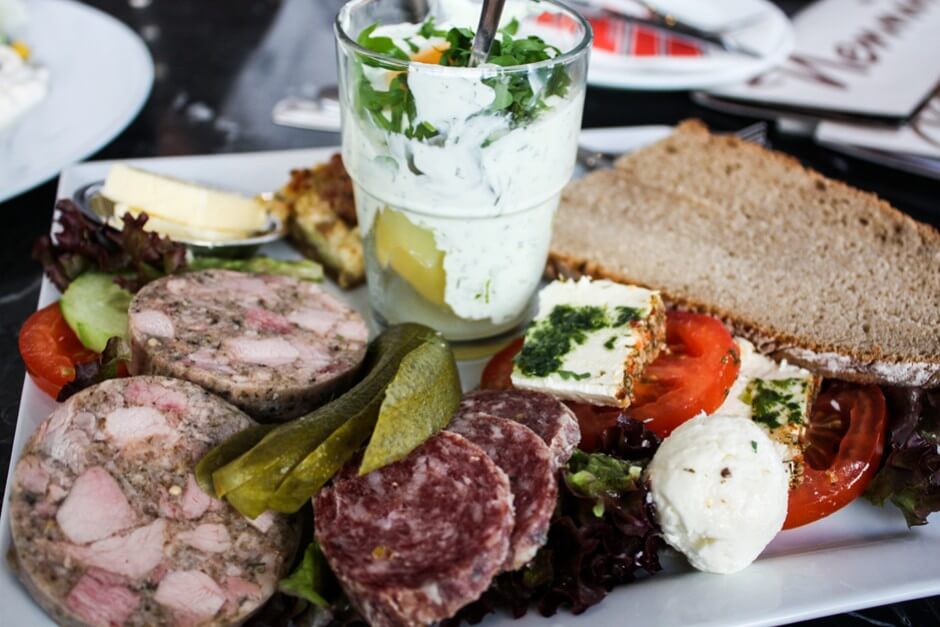 What do you need for a snack on the way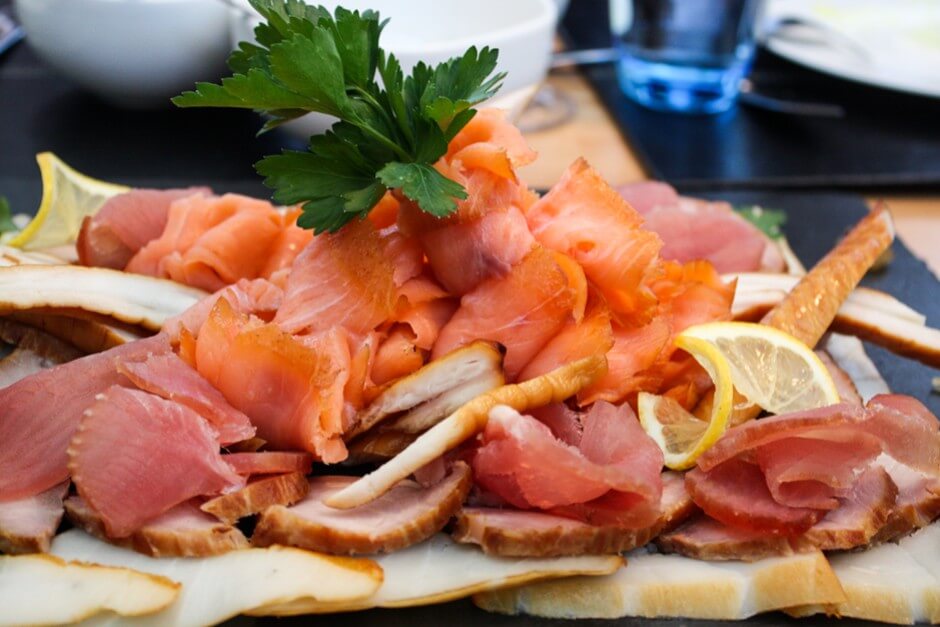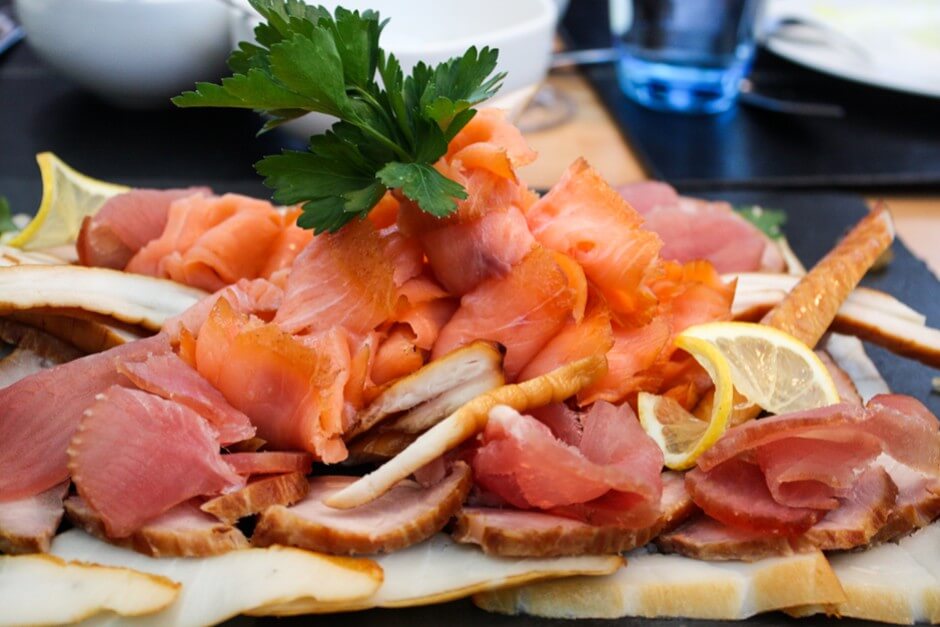 Language jungle for connoisseurs - what is the name of the snack between you?
If you want to try these delicious snacks yourself, you should know what they are called in the respective region. Because there are language differences. A Bavarian innkeeper will look at you with questioning eyes if you order a "Marende" or a "Zwipf" from him. What is called "snack" in Bavaria is called a "snack" in Austria and a "snack" in South Tyrol. In the Allannian language area, i.e. in Switzerland, in Liechtenstein, in Vorarlberg, in south-west Germany and in Alsace, the snacks are called differently: in Switzerland, one speaks of "Znüni" (morning snack) or "Zvieri" (afternoon snack). There you also know the "Vesper" or the "Zwipf" (a special snack that is common in the Swiss army.) "Z'nachtesse" or "Z'Ovetesse" is the name of the word in Alsace. Not so easy to find your way through the language jungle of snacks, is it?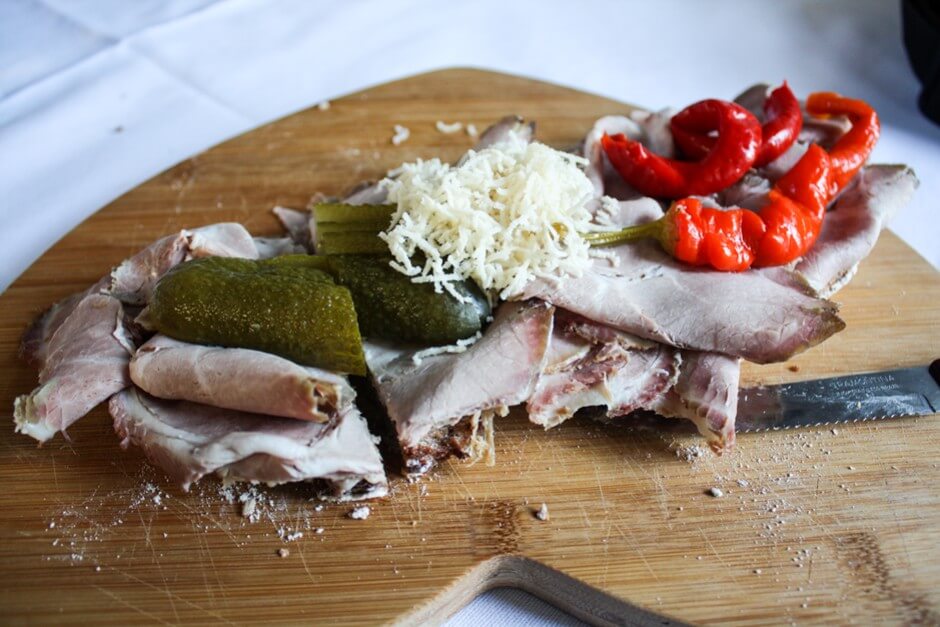 Bread-time tips from travel bloggers
Are there special specialties in your region that are served? And what's the name of the meal there?
Do you already know:
Source: own research on site
Text: © Copyright Monika Fuchs, TravelWorldOnline
Photos: © Copyright Monika Fuchs, TravelWorldOnline
Snack, snack, Marende - this is how it becomes a good snack