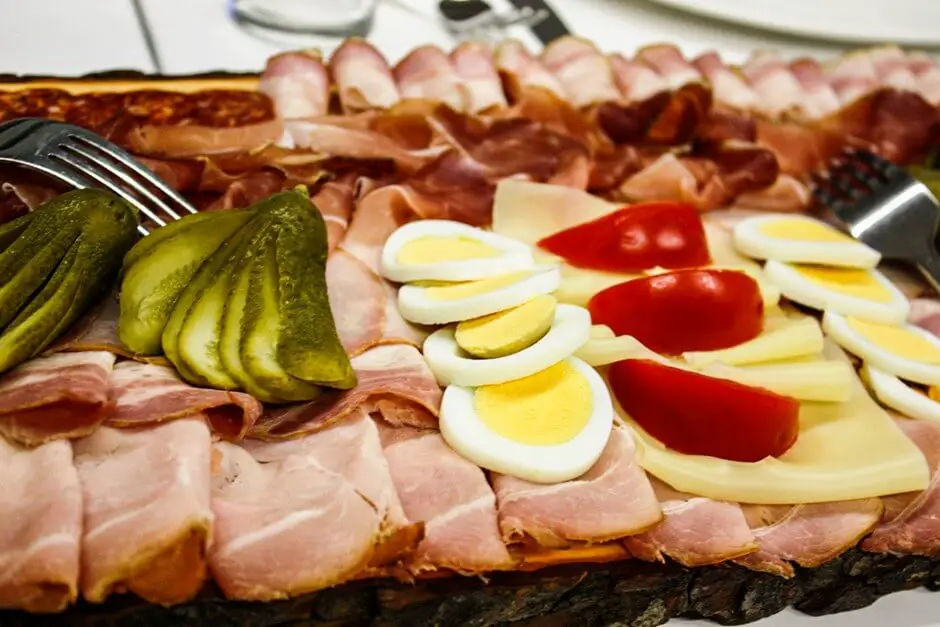 What are snacks?
Snacks make you hungry, right? Whenever I see the wooden boards, slates or - quite profane - porcelain plates and plates on which different types of meat, ham and sausage, tomato and cucumber slices, gherkins, bacon, hard-boiled eggs, Thick lard and grated horseradish pile up. They are served in the inns, the Buschenschanken, the Heurigen or the winery farms in the pleasure regions of Bavaria and Hesse, Austria, South Tyrol or Switzerland.
More than a small snack
Especially when we're on the road, we like to order these cold plates - for one thing because they are served quickly, and we do not have to wait long for food. But the main reason is because they just taste good and eat the eye with them, because what looks more appetizing than a plate with freshly cut salami
, Ham, roast and smoked sausages, which are lovingly decorated with juicy slices of tomato or cucumber. A glass of wine, best with a view of the vineyard. Or a freshly pulled glass of beer in the cozy beer garden. This is pleasure, as it is known from Bavaria to Hesse, to the pleasure regions of Austria, South Tyrol and Switzerland in inns, beer gardens, wineries, wine taverns, taverns or alps.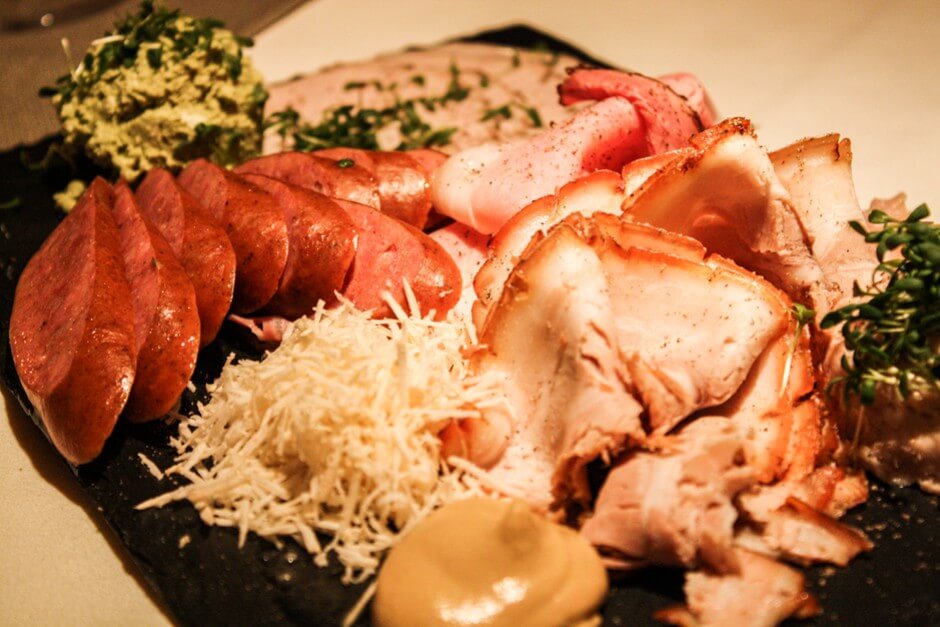 Make a snack yourself
Of course you can also make your own snack. We do that especially when we have longer distances to drive. Motorway restaurants usually charge very high prices for food, which we rarely taste. Therefore, we have gone on our trips to make a snack on the go itself. This is cheaper on the one hand. On the other hand, it is also convenient because we eat healthier. The same applies to train journeys. Also, the food in the train restaurant is usually not as good as what we take home.
Suggestions for your snack Menu
We like to picnic on the trip. In doing so, we gladly fall back on snack ideas that we get to know on the way. Durable sausages, tomatoes or eggs are almost always in ours Lunchbox *, If we have more time, we like to prepare snacks that are healthy and taste good. Snack ideas * for that you get in these recipe books. Since we like to make healthy snacks, we often get ideas from this recipe book.
Xunde Jause !: 300 colorful ideas and recipes for school, work and leisure. Fast, easy, tasty and healthy. Also suitable for diabetics *
Price: € 19,95
Add to cart Add to cart *
Price incl. VAT, plus shipping
Last updated on 17. November 2019 at 14: 11. Please note that prices displayed here may have changed. All statements without guarantee.
.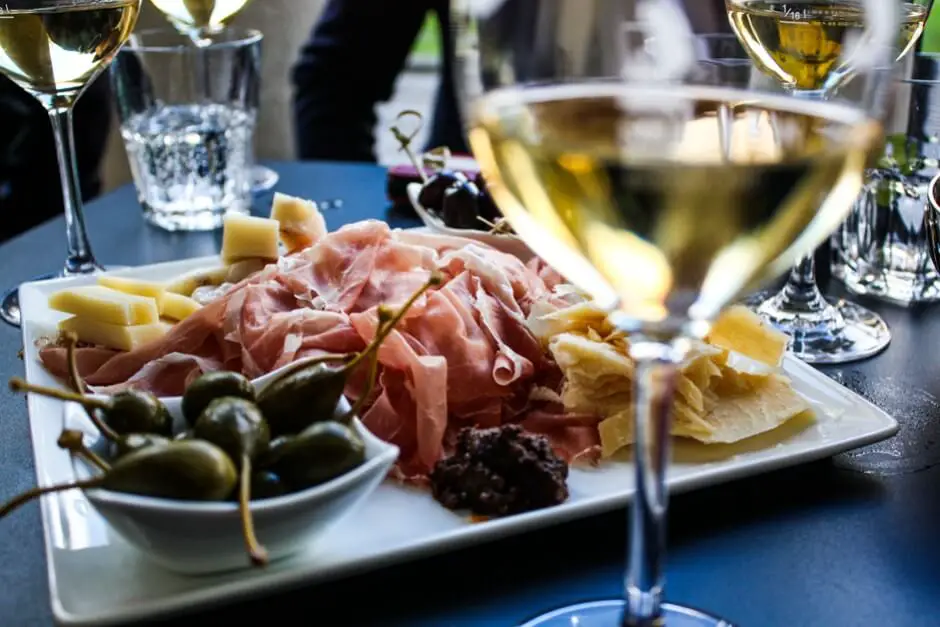 Bavarian snacks, Brettljause or Marende - What is included?
There are quite regional differences in the snacks. While on Brettljausen in Styria almost always a Kernölaufstrich and Grammelschmalz
or grammage spread (lard
) is served, is at a Bavarian snack Obatzde
(a cheese specialty from Camembert, onions, butter, paprika and herbs) is a must. South Tyrolean bacon belongs to a South Tyrolean Marende
as well as spicy smoked sausages
, a dry-spicy hard salami. In Hesse, we got the green sauce typical of the region for a snack in Kassel, a cold herb sauce based on sour cream and sour cream. There are even two variants of this sauce in Hesse: the Frankfurt green saucewhich can be prepared with mayonnaise and hard-boiled eggs. Another Hessian specialty, which fits perfectly for a snack, is the awl sausage. This raw sausage is indestructible and is virtually indefinitely preserved, as explained to us by a master butcher from Calden in northern Hesse.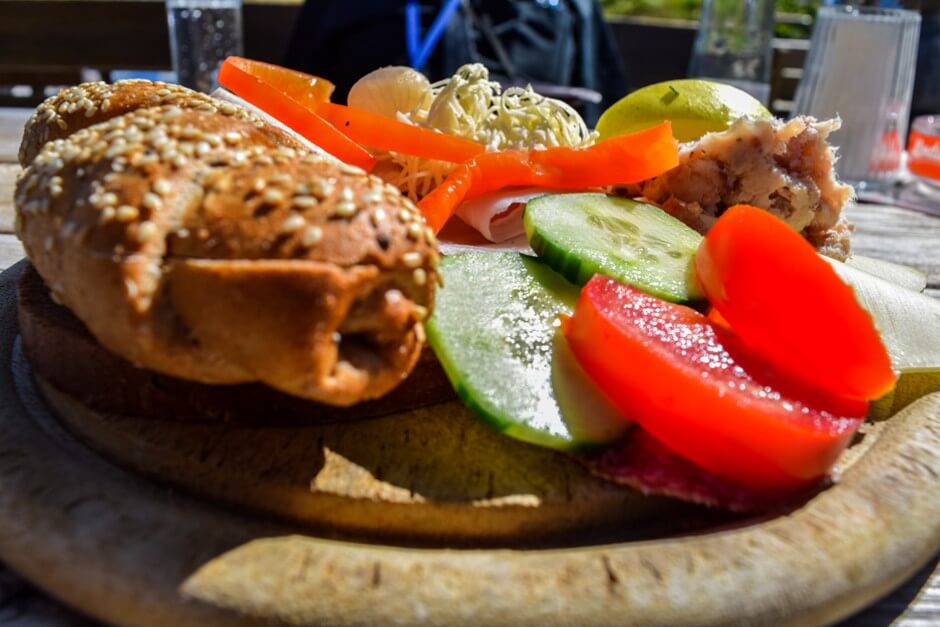 Where do snacks taste best?
Hiking without a snack does not work at all. We especially enjoy a Brettljause in the open nature or in the beer garden after a walk, a hike or a car drive through impressive landscapes. Best the snack in one Backpack grab and let's go. A beautiful environment is always included, then a Bavarian snack, a snack or Marende the icing on the cake and makes a trip to a perfect pleasure experience. In Eisenstadt in Burgenland we have an antipasti platter with different types of ham, thick, juicy olives, grated cheese, cheese sticks and a bean paste even with a view of the magnificent Esterházy Palace enjoyed - with the obligatory glass of wine in Burgenland. We also had a nice memory of the Brettljausen, which we had in the Buschenschanken on the South Styrian Wine Route Enjoyed or Bavarian snacks in the local beer garden around the corner.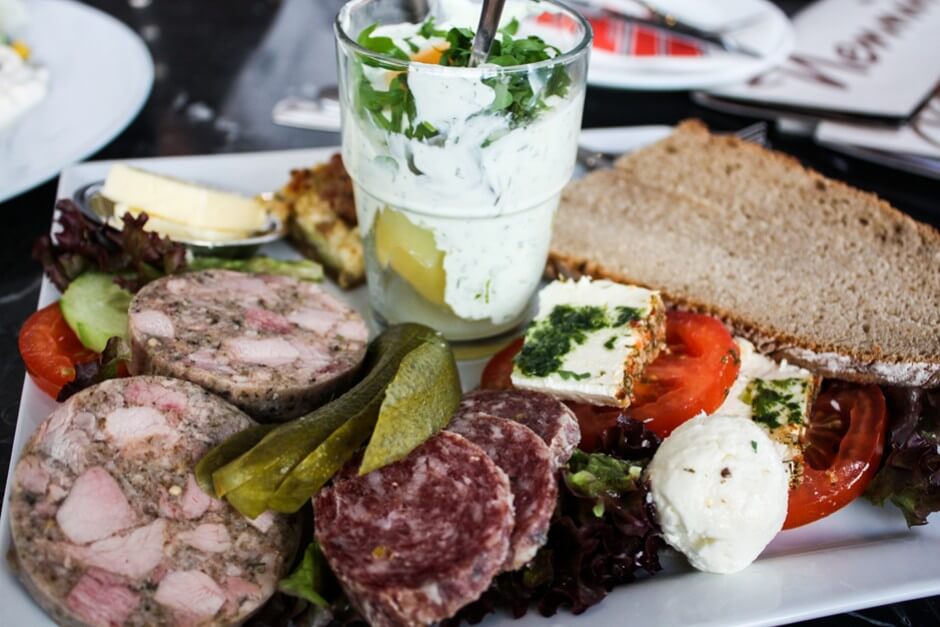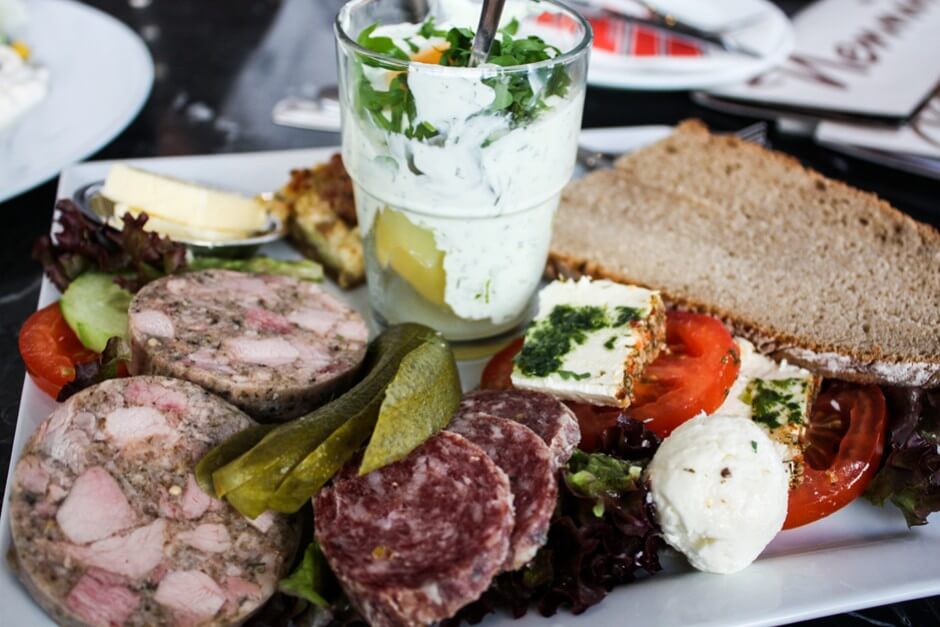 What do you need for a snack on the way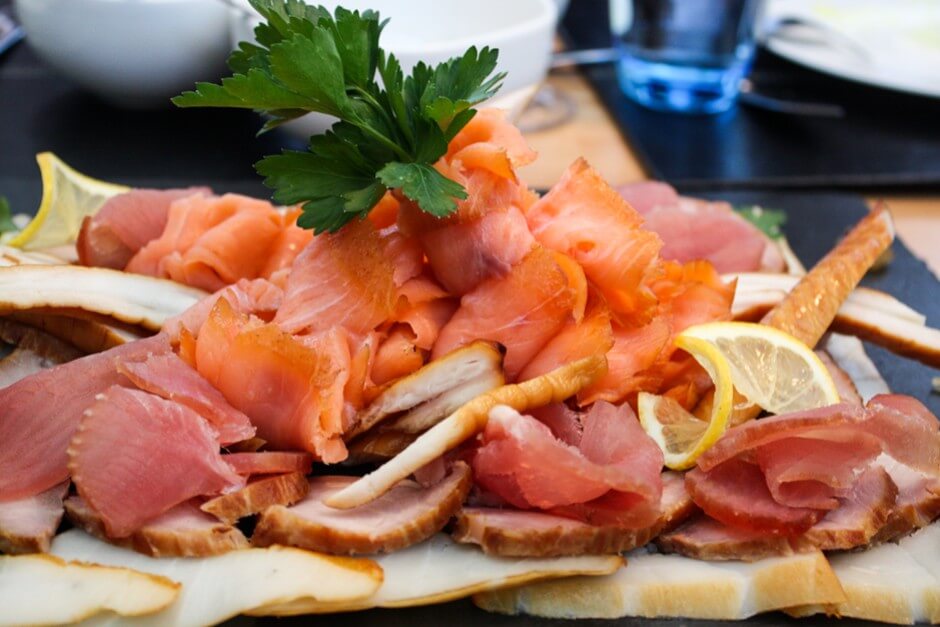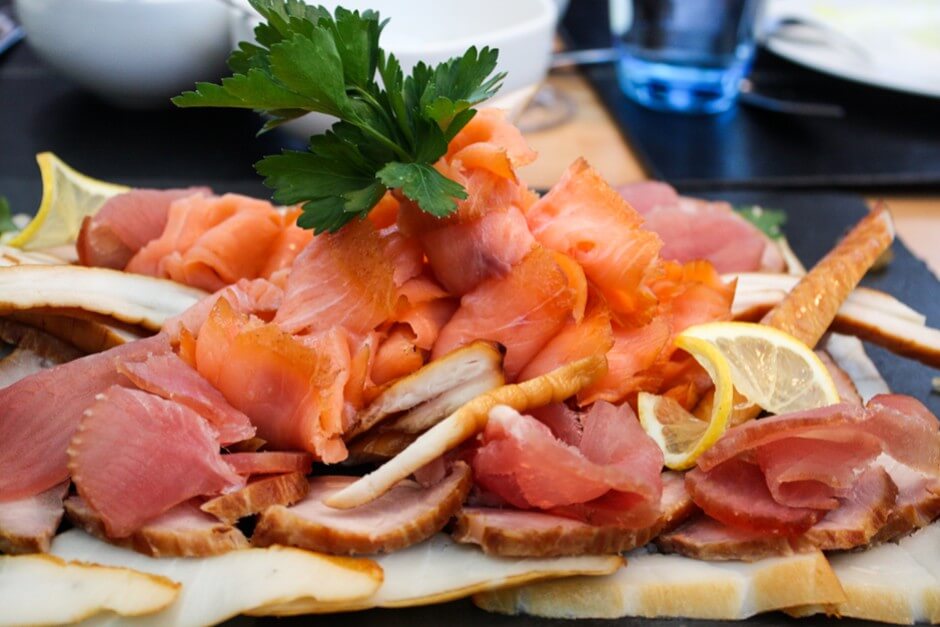 Language jungle for connoisseurs - what is the name of the snack with you?
If you want to try these tasty snacks, you should know how to name them in the respective region. Because there are quite linguistic differences. A Bavarian innkeeper will look at you with questioning eyes if you order him a "Marende" or a "Zwipf". What is called "Brotzeit" in Bavaria is called a "snack" in Austria and a "Marende" in South Tyrol. In the Allanian language area, ie in Switzerland, in Liechtenstein, in Vorarlberg, in south-western Germany and in Alsace, the snacks are called different: in Switzerland one speaks of "Znüni" (morning snack) or "Zvieri" (afternoon snack). They also know the "Vespers" or the "Zwipf" (a special snack, which is common in the Swiss army.) "Z'nachtesse" or "Z'Ovetesse" is the name in Alsace. Not so easy to find your way in the jungle of snacking, right?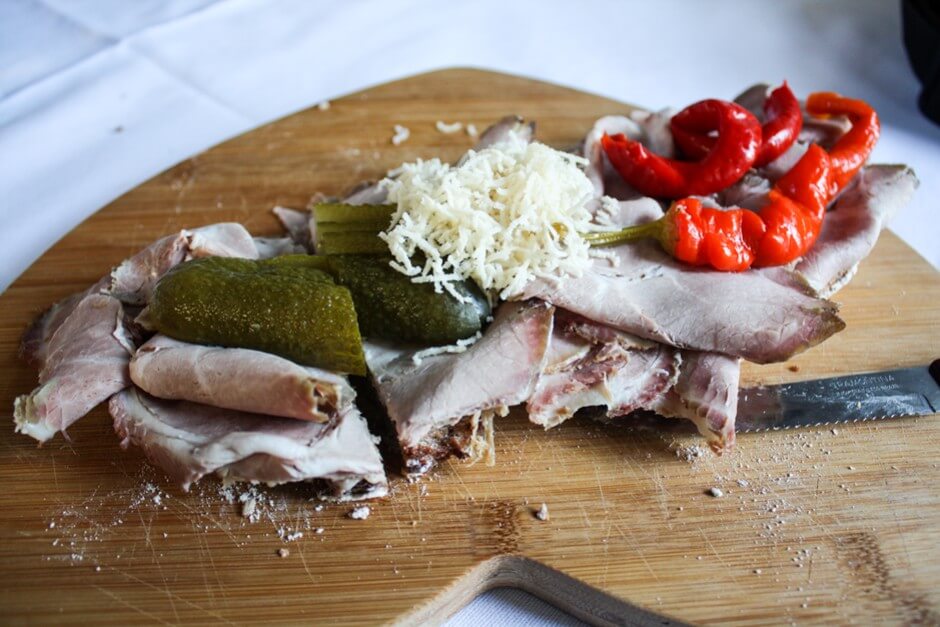 Bread-time tips from travel bloggers
Are there special specialties in your region that are served? And what's the name of the meal there?
Source: own research on site
Text: © Copyright Monika Fuchs, TravelWorldOnline
Photos: © Copyright Monika Fuchs, TravelWorldOnline
Monika Fuchs and Petar Fuchs are the publishers of the Trips to Savor and Slow Travel Blog TravelWorldOnline Traveler , They have been publishing this blog since 2005. TravelWorldOnline is online since 2001.
Their topics are
Monika Fuchs is author and photographer of the blog and occasionally writes as a freelance journalist for DIE ZEIT Online and travel magazines like 360 ° Medien, TRIVAGO, etc. She also writes travel guides about destinations and Slow Travel experiences all over the world. Petar Fuchs produces the videos on this blog as well as on YouTube.
Find more Information about Monika and Petar Fuchs.