borderland
Many Burgenland Regions border on several foreign countries: Slovakia in the north, Hungary in the east and Slovenia in the south. With this, borders have always played a major role in the history of this country - and that was mostly quite dramatic. So it is no wonder when many of its residents have shaped life in the borderland in a very special way.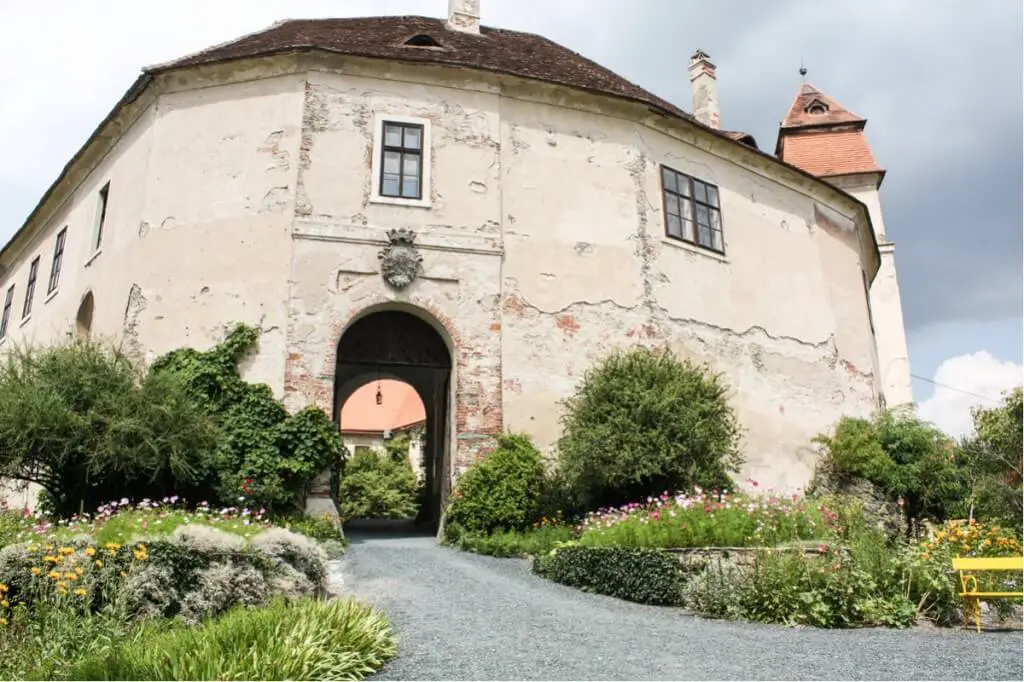 Alexander Berger-Almasy from Burg Bernstein likes no borders
"I don't like borders", says Alexander Berger-Almasy with conviction during our conversation at his castle in Burgenland, Bernstein Castle in the town of the same name. At the same time, he tells us about the exciting journeys he and a number of male ancestors from his married family have undertaken over the past centuries. This includes Ladislaus Almasy, famous desert researcher, racing driver and pilot, who provided the template for the film "The English Patient".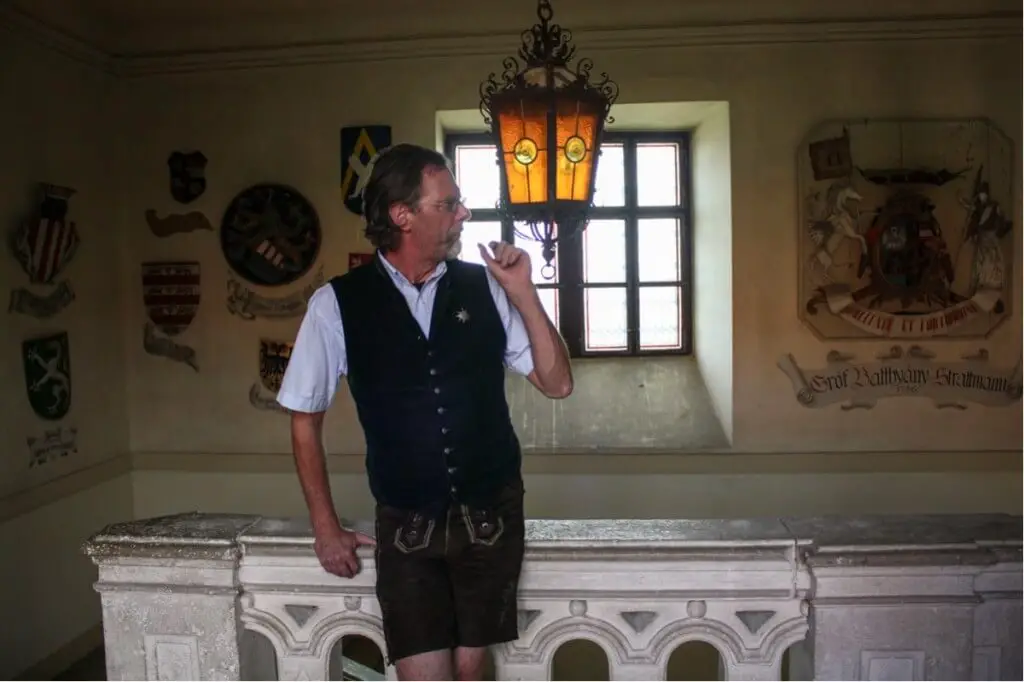 Even his father was an avid traveler and moved out into the world as an ornithologist in search of extraordinary birds. His grandfather was rather fascinated by foreign cultures, and Alexander Berger-Almasy also attracts the wide world. "I used to do a lot of long-distance travel, but now I prefer travel destinations that I can get to on my motorcycle," he laughs. His next travel destination shows that they don't have to be around the corner. In three months he will travel east through the Slavic countries through Georgia and the Caucasus to Iran.
Castles guard the border in these regions in Burgenland until today
"I can only take these trips in winter", says the proud castle owner and explains: "In the summer months we receive guests in our castle. But it's closed in the winter months. "In summer, he runs Burg Bernstein in Burgenland together with his wife Andrea Almasy and his youngest son as a hotel and rents out some of the historic rooms to guests who are enthusiastic about history. The visitors spend the night in rooms that were once inhabited by the Almasys' guests, when the castle owners preferred to travel the world. They are furnished with real antiques. You won't find a TV or WiFi in the room.
"It happens that guests don't want to accept this. But then I put them in the Steigenberger Hotel, where they find all modern amenities, "says Alexander Berger-Almasy. But his rooms have an ambience that no modern hotel can offer: "We even have a small ghost," he laughs, pointing to a tiny doll sitting in a display case. "I sometimes show this to the children of our guests and tell them that it only sits so quietly here during the day. In the evening it makes its rounds through the castle. "He laughs slyly:" When I go on my last tour through the castle in the evening, I sometimes take the figure with me so that the showcase is empty. And the next day, the children of our visitors usually come to the breakfast table very quietly. "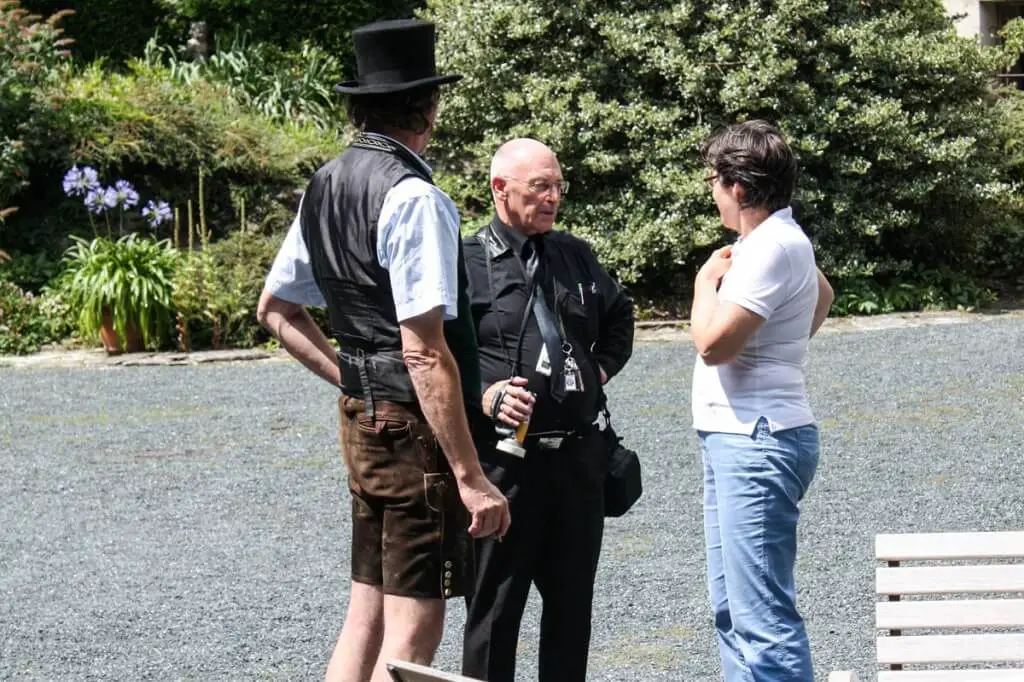 Amber castle is cooked on a coal stove
It is cooked on amber castle until today on a huge coal stove. We enjoy the cuisine at Burg Bernstein, when we were served for lunch a light Bouillion, fried porcini mushrooms and chanterelles, a spicy lemon chicken with peas, salad and cooked wheat and the best apricot dumplings, which I have so far Austria was allowed to try. "We cook all of our dishes on our wood-burning stove and are dependent on a fixed meal time. That's why there is dinner for the guests at exactly half past seven, and only one menu at a time. We cannot offer a selection of different dishes from our kitchen, "laughs Andrea Almasy. "You have to look at the oven later."
In fact, the kitchen at Burg Bernstein reminds me strongly of my grandparents' kitchen, in which a large wood-burning stove was once fired, on which there was cooking and a pot of hot water that could be used to quickly prepare a cup of tea. "Just come in", Alexander Berger-Almasy invites one of his guests to look in through the door. "My son will be happy to take care of your wishes."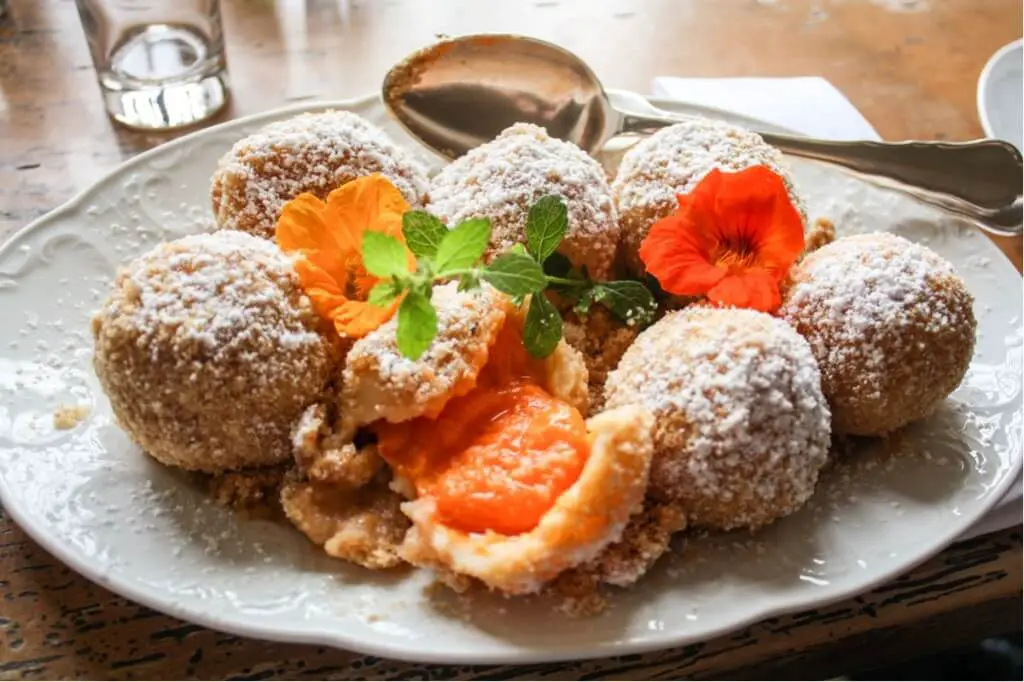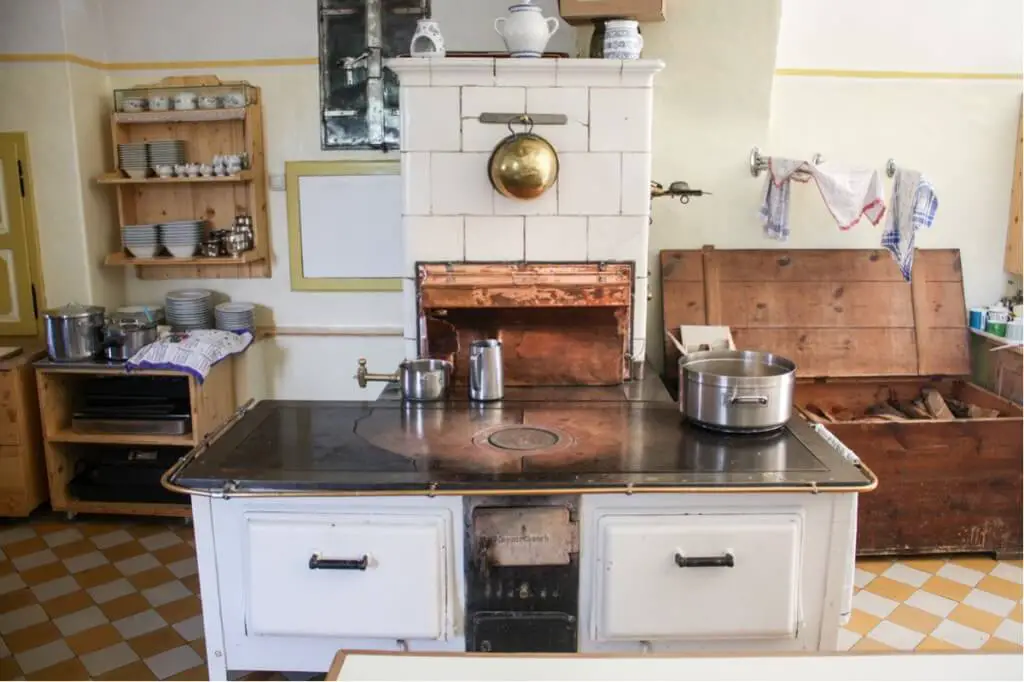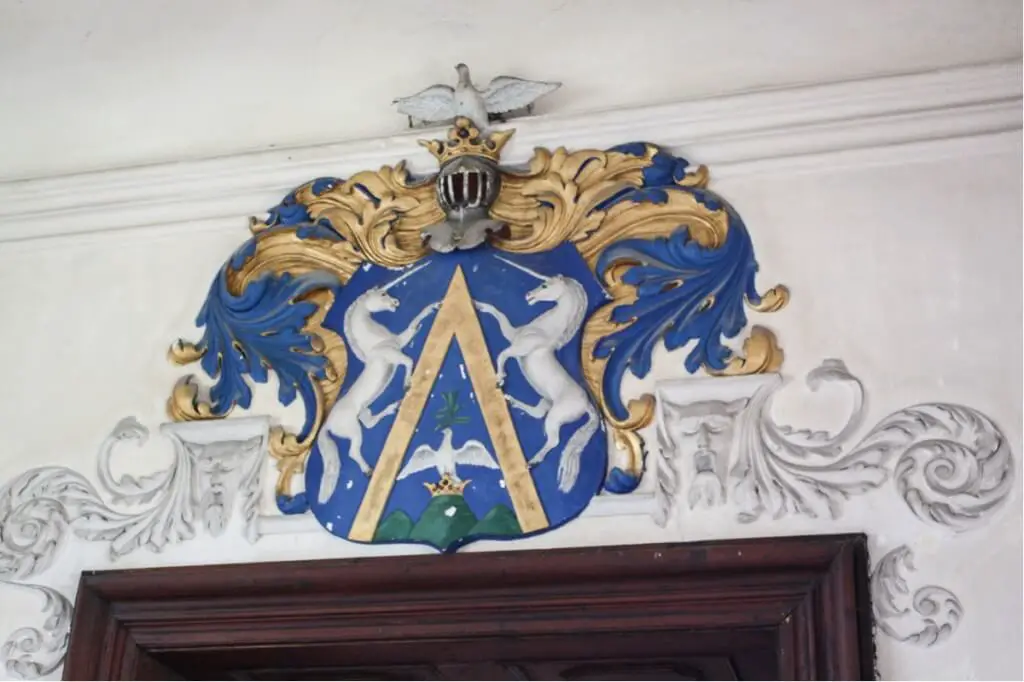 ---
Castle amber
Schlossweg 1
7434 amber
further information, current availability query and easy online booking *
---
St. Emmerich in Burgenland
"You are not here for the church," Ms. Jaindl explains when we enter the simple church of St. Emmerich just a few meters behind the border between Burgenland and Hungary. "You are here because this church is a symbol of the border turmoil between Hungary and Austria and because it shows that there is another way." Ms. Jaindl had made it her life's work, the half-dilapidated border that existed before the construction of the The Iron Curtain was a place where the neighboring communities of Inzenhof on the Burgenland side and Rönök on the Hungarian side met again and again for common festivals and celebrations.
"We have in common Pentecost and other festivals throughout the year," Ms. Jaindl tells us. "It didn't matter where you came from. Cross-border marriages emerged. It was only over when East and West were separated from each other." Suddenly, border troops were patrolling the forest. And whole families were displaced. "The pastor of St. Emmerich received a message to jail one of his colleagues by making false statements, and he refused. As a result, he was first imprisoned and it was only after some time that he managed to escape," reports Ms. Jaindl. "He returned once more to his church and at this point fled to Burgenland. When I met him a few years ago, he showed me the tree where he knelt down and thanked God for his salvation."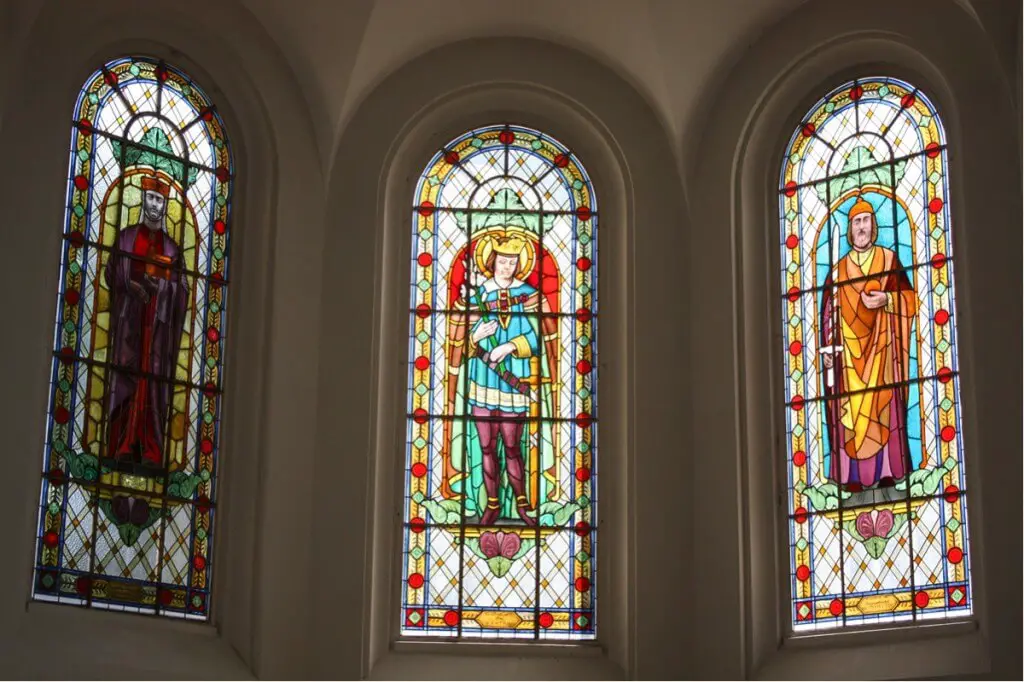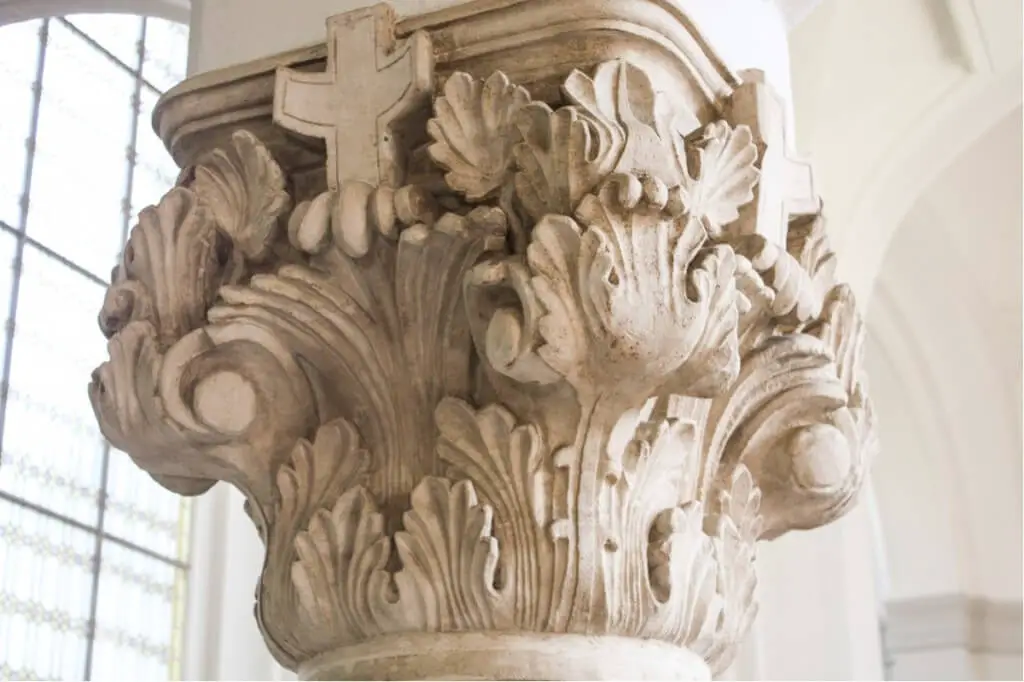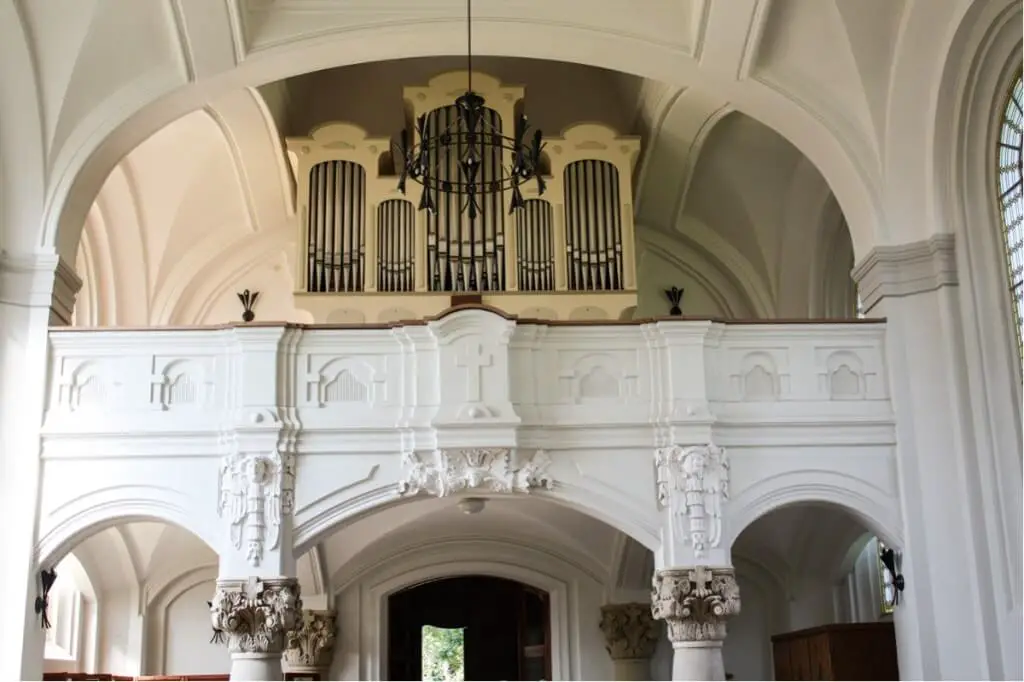 In the borderland with Hungary the church fell into decay
Over time, the St. Emmerichskirche declined more and more. Photos in the church show that a few years ago only the outer walls were left standing and the building threatened to collapse. Ms. Jaindl could not tolerate this and even in times of Communist rule in Hungary she set to work to save this church. She kept going to the bishops of her bishopric and even asked the pope for support. She was assisted by priests from the Hungarian neighboring country, who turned to the higher authorities in their region. Ms Jaindl set up a rebuilding church in St. Emmerichskirche, and finally what was thought impossible until then: donations were collected and support on both sides of the border made it possible for St. Emmerich to be restored today and again serves as a church.
"After the border has been opened, we can once again celebrate together with our neighbors. It is so nice that cotton candy is sold at the stands and we can sit together until late in the evening. I met an old man from the USA in the church who told me that his daughter was going to celebrate her wedding here. 'We have a home again,' he said to me. 'I grew up in a house that was only a few meters from here. It no longer exists today, but the church symbolizes my home for me, '"she tells the story of people she meets again and again in" her "church in the forest.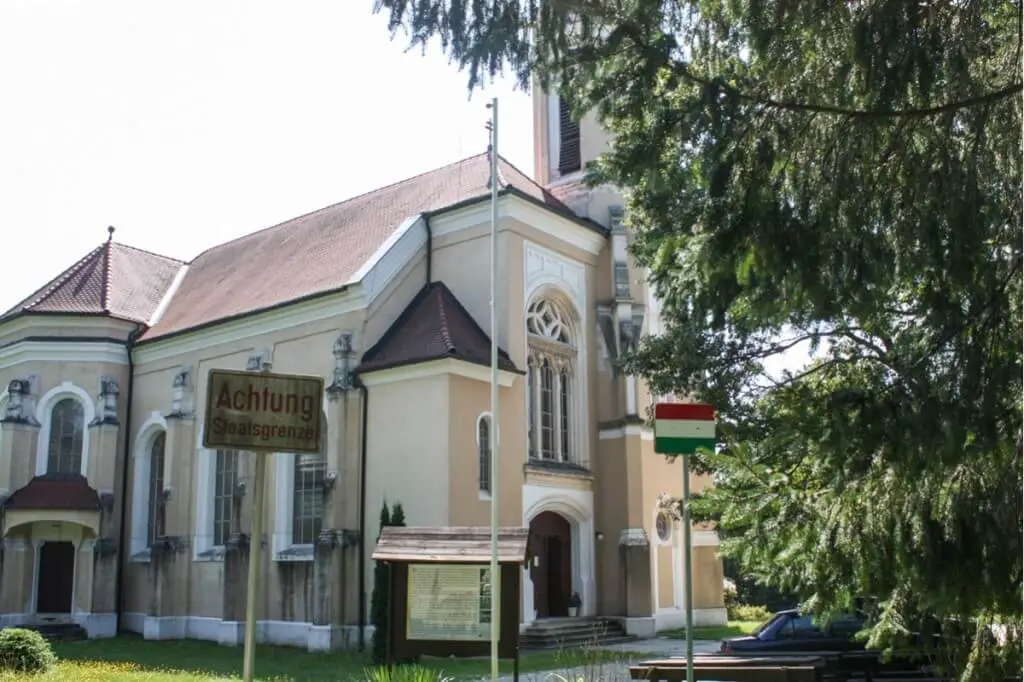 The St. Emmerichskirche as a symbol of freedom and a life without borders
That this is still the case, we experience ourselves: while she tells us the story of St. Emmerichskirche, an ever-growing audience gathers around us. And from these people come comments on their own experiences in this area when they fled across the Hungarian border to freedom in the West at the end of the eighties. Many come back here to remember the step to freedom. Indeed, St. Emmerich's Church is more than a church: it is a symbol of freedom and a life without borders.
---
St. Emmerichskirche
Drive through Inzenhof towards Hungary. On a forest path (turn right) you reach the church on the Hungarian side directly behind the border.
---
Borders arise in the minds of people
Borders are there with the people we met on this journey through Burgenland, in order to overcome them. Even though they may define Alexander Berger-Almasy and Mrs. Jaindl Grenzen differently, they both argue in their own way to tear them down - the one at his castle, on which he draws the boundaries between past and now, but also overcoming the limits of one's way through the world, the other in their church, breaking down very real boundaries between two contrary systems and fighting today for the same to happen in people's minds as well. We met fascinating people on this trip and we are very happy about the conversations that we were allowed to have with them.
Other castles in Burgenland
Do you already know:
Find more Slow Travel Destinations you find here. discover Castles and palaces and Churches and monasteries, What do you think of one Knight eating at a castle in Burgenland ?
Source for the article Burgenland Regions on the border: own research on site. We thank you Burgenland Tourism for the invitation to this trip. Our opinion remains our own.
Text: © Copyright Monika Fuchs, TravelWorldOnline
Photos: © Copyright Monika Fuchs, TravelWorldOnline
Burgenland Regions on the border - that is how you live there