Canada travel
Book your trips to Canada's East here and discover insider tips in our Canada East travel tips to get to know the country and its people intensively.

Canada travel tips east
Explore the country's eastern provinces with these Canada travel tips and discover cities like Toronto, Montreal, Ottawa, Quebec and Halifax. In addition, in this region you will find the forests and lakes in Ontario, which are breathtaking. Follow the St. Lawrence River in Quebec and explore its hinterland while enjoying the beauty of nature. Meet French and Anglo Canadians in New Brunswick and experience the diversity of Canadian culture up close. Visit landscapes in Nova Scotia that will take your breath away, including scenic coastlines and a bay unique for its tides. On Prince Edward Island you can not only enjoy the culinary delights, but also relax perfectly. Feel the Atlantic winds in Newfoundland and experience the majestic icebergs drifting in from the north in spring.
Our Canada travel tips for the East
Do you want to discover the east of Canada? Then you are exactly right here! We have some great Canada East travel tips for you to explore this beautiful region of the country.
What you shouldn't miss
Start in Toronto, Canada's largest city, and experience the cosmopolitan flair that this city exudes. Visit the CN Tower, the world's tallest free-standing tower, for stunning views over the city.
Use our Canada travel tips for the East and make your way to Quebec and explore the historic streets and buildings. Follow the St. Lawrence River to experience the natural beauty of this region. Here you will also find some of the best restaurants in Canada where you can taste delicious Canadian cuisine.
Take your time to visit Nova Scotia and Prince Edward Island. Here you'll find some of the country's most picturesque coastline and a chance to enjoy fresh lobster and seafood.
And don't forget New Brunswick, where you can experience French Canadian culture and explore the famous Bay of Fundy with its unique tides.
For the more adventurous, Ontario offers endless hiking and canoeing opportunities, while Newfoundland is the ultimate whale watching destination.
Overall, Eastern Canada offers a wealth of experiences for every traveler. Whether you prefer the vibrant city air or the unspoiled nature, there is something for everyone. So, what are you waiting for? Book your trip now and experience Eastern Canada!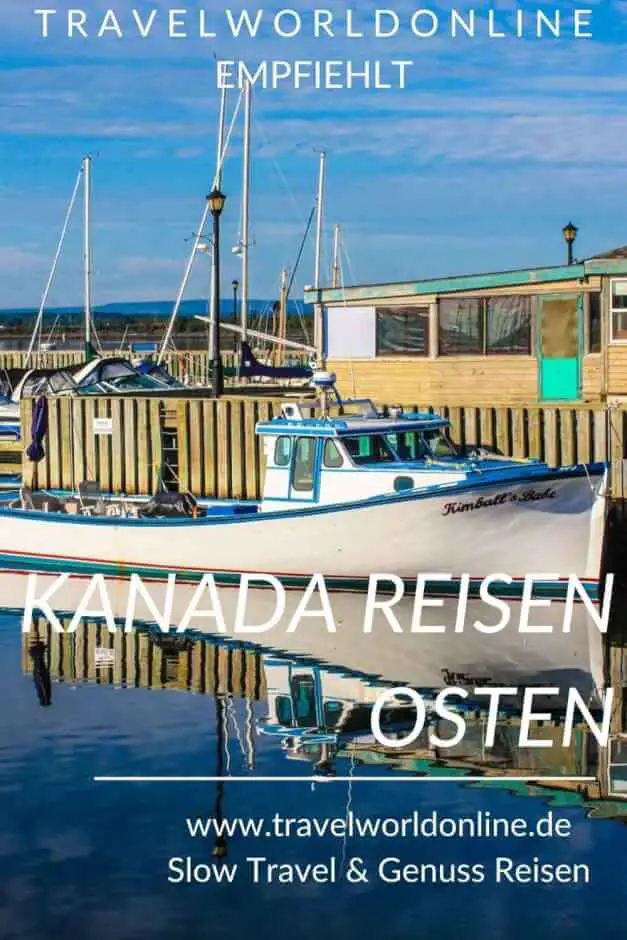 Do you also know:
Source: On-site research. In any case, our opinion remains our own.
Text Canada Travel Tips East: (c) Copyright Monika Fuchs and TravelWorldOnline.
Photos: (c) Copyright Monika Fuchs and TravelWorldOnline.
Videos: (c) Copyright Petar Fuchs and TravelWorldOnline.
Canada travel tips East for connoisseurs