Cevapcici from the gas grill - one of the gas grill recipes from the Balkans
Many recipes for the Balkans come from the Balkans gas Grill. Grilling Cevapcici on the gas grill is part of it. The grilled meat rolls made from minced lamb or beef can be found throughout south-eastern Europe. They are considered a national dish in countries such as Croatia, Serbia, Bosnia and Herzegovina, North Macedonia and Albania. You can also find them on menus in Romania and Bulgaria, for example. The meatballs are said to originally come from Persia. From there, the Ottomans brought them to the Baltic States.
There is hardly a dish that is as typical for grilled food as Cevapcici. With us they often come to the grill in summer. You can buy Cevapcici ready-fried or Season your minced meat rolls with original spices from Bosnia *. These are usually frozen and only need to be fried briefly on the grill. A fresh salad and a garlic sauce. And the grill dish is ready. That fits perfectly Chimichurri sauce from Argentina.
You can also prepare cevapcici yourself. It is one of the gas grill recipes that are great for beginners. You need this for:
Grill the ingredients for the Cevapcici on the gas grill
minced lamb, beef or pork
salt
pepper
red bell pepper powder
onions
Finely chopped garlic
Grilling cevapcici on the gas grill
First, you should make sure your gas grill is clean and preheated to a medium to high temperature.
Next, prepare the ground beef for the cevapcici by seasoning it with onions, garlic, paprika, salt and pepper. Form small, long rolls out of the mass – these are then your cevapcici.
When the grill is ready, place the cevapcici on the grid and grill for about 10-12 minutes until well cooked through. Make sure to turn them regularly so they get a nice brown on all sides.
When they're done, take them off the grill and serve them hot with side dishes like salad, ajvar, and flatbread. A garlic dip also tastes good. Bon appetit!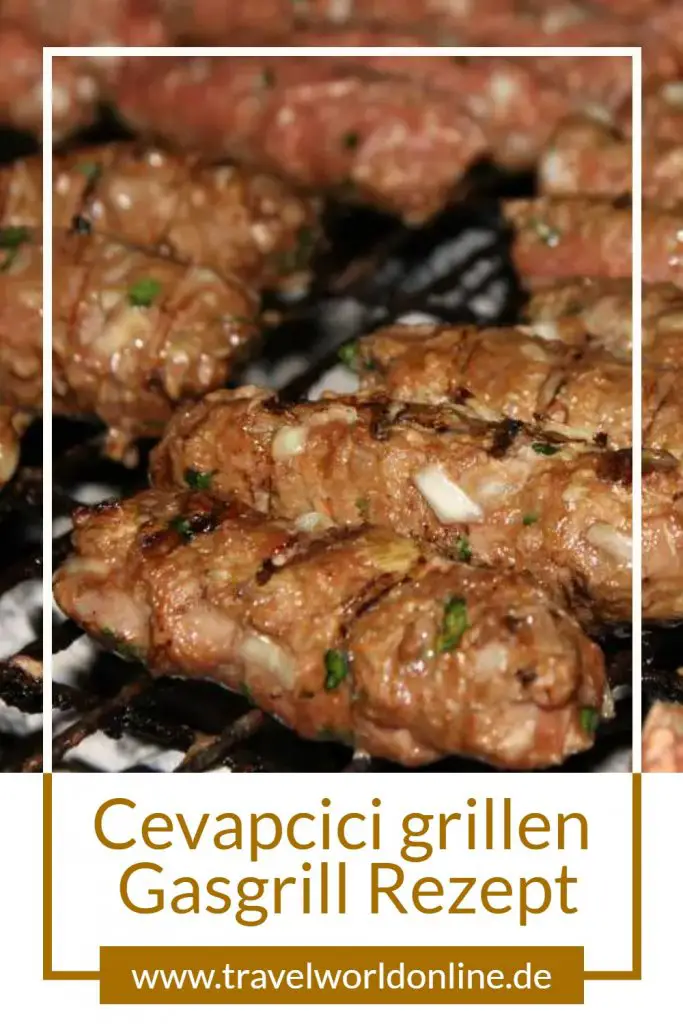 Do you also know:
Grilling source Cevapcici on the gas grill: own recipe.
Text Cevapcici on the gas grill: © Copyright Monika Fuchs and TravelWorldOnline
Photos: © Copyright Pixabay, thoha
Grilling cevapcici on the gas grill