Cheesecake on Smaländer style
Did you know that a Smaland-style cheesecake takes seven hours to finish? No? We were surprised too. We were invited to Stella Nilsson's farm near Braas in Smaland. When we get to know Stella, we are amazed, because I would never have taken the pretty middle-aged woman in her chic linen dress for a farmer's wife. I would have rather suspected that she runs a lovingly decorated vintage shop or an art gallery in town instead of a bakery and a small B&B on her own farm.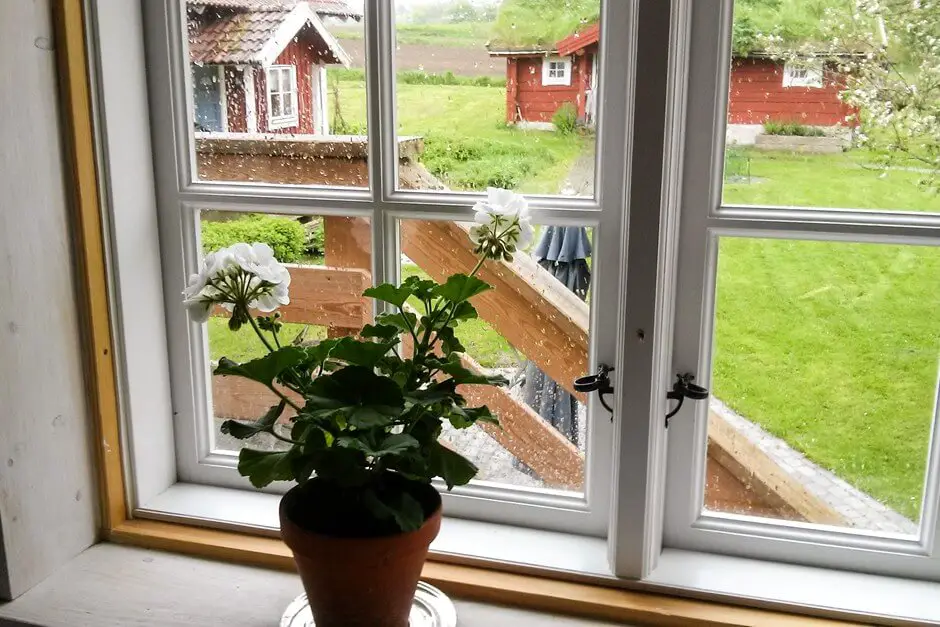 Stella laughs when I talk to her about it. "After my studies, I actually lived in the city for a while. However, I quickly realized that the hectic life there is not for me. And when I met Thomas, my husband, he didn't need much persuasion so that I could go to the country with him and live on his farm. We love the peace and everyday life with our animals and in nature. "The two live together with one of their sons and his wife a few kilometers outside Braas in Smaland at the end of a narrow side street that ends directly at their farm. They have leased pastures from their neighbors to be able to feed their large herd of cattle, and Thomas is already out every morning at sunrise to get the fresh milk from his cows. If he comes back with it, Stella's workday begins.
Cheesecake on Smaländer style - Stellas Ostkaka
"Then I start baking my cheesecake," she explains to me. "First the fresh milk has to be processed into cheese. From this cream cheese I bake the typical Ostkaka, as we call our cheesecake the Smaland way. "When I ask her about the recipe, she laughs and says:" You will hear a different recipe from every Smaland farmer's wife. And hers is always the best, of course. "But she does not share her own with me. Trade secret or something? It takes her until the early afternoon for her cheesecake to be ready.
When we enter her café in the former barn of the farm, it smells promising - just the thing for a rainy afternoon like this. "My son only expanded the barn last year. So we can now also look after larger groups with us. However, I don't want to run a real café. I prefer it when people come to us for my specialty, the Smaland-style cheesecake, the Ostkaka. "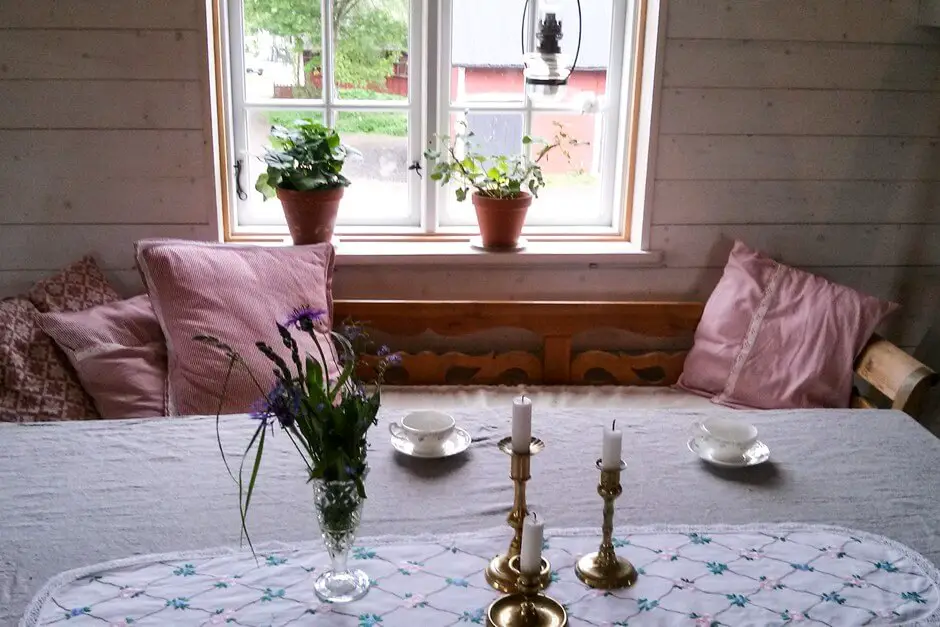 Tea and cheesecake in the Hofcafè
Then the time has come: we sit down at a wooden table nicely decorated with meadow flowers, and her daughter-in-law brings us two large cups of coffee and a plate of Smaland-style cheesecake. Ostkaka looks different from the cheesecake I know from home. There is no cheese cream on shortcrust pastry or something like that. Instead, the cheese is stirred in the dough and the finished cake is topped with a large dab of strawberry jam and a thick spoonful of cream. He comes fresh from the oven, is still warm and smells seductive. In addition, the pot full of just brewed, aromatic coffee. It is juicy, and slowly I let the cake melt in my mouth. A pure pleasure!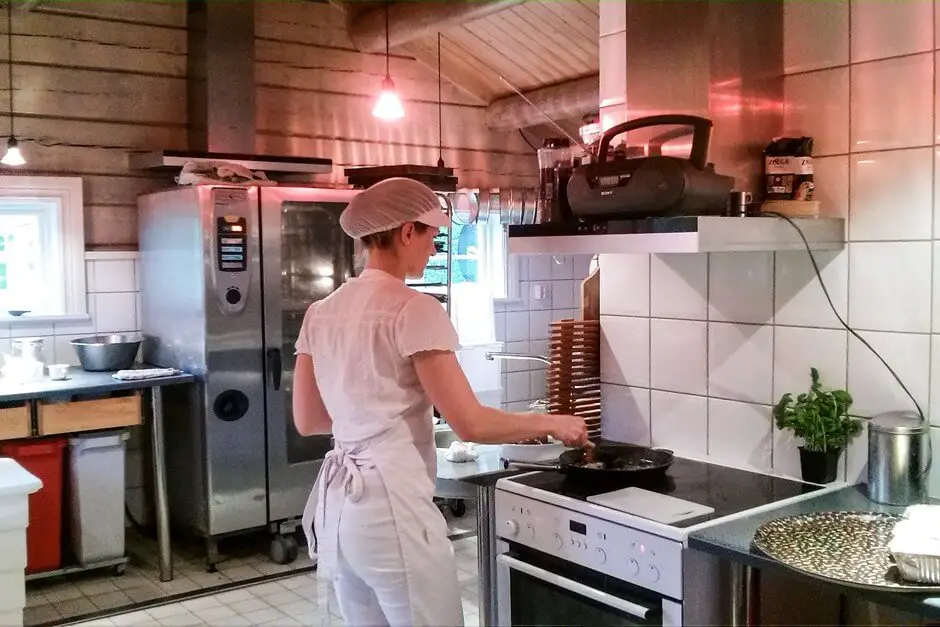 If you want to try Stellas cheesecake the Smalandan way yourself, you can do so at Stellas Ostkaka, Pilås Norregård, 36042 Braås, Tel. +46 70-33 22 338. However, you should register, because Stella does not run a regular café, but bakes it Cake upon need.
Sweden Tips from travel bloggers
Do you already know:
Source: own research on site. We thank you Visit Smaland for the invitation to this trip and the support. Our opinion remains our own.
Text: © Copyright Monika Fuchs, TravelWorldOnline
Photos: © Copyright Monika Fuchs, TravelWorldOnline
Cheesecake on Smaländer style at Stella Nilsson