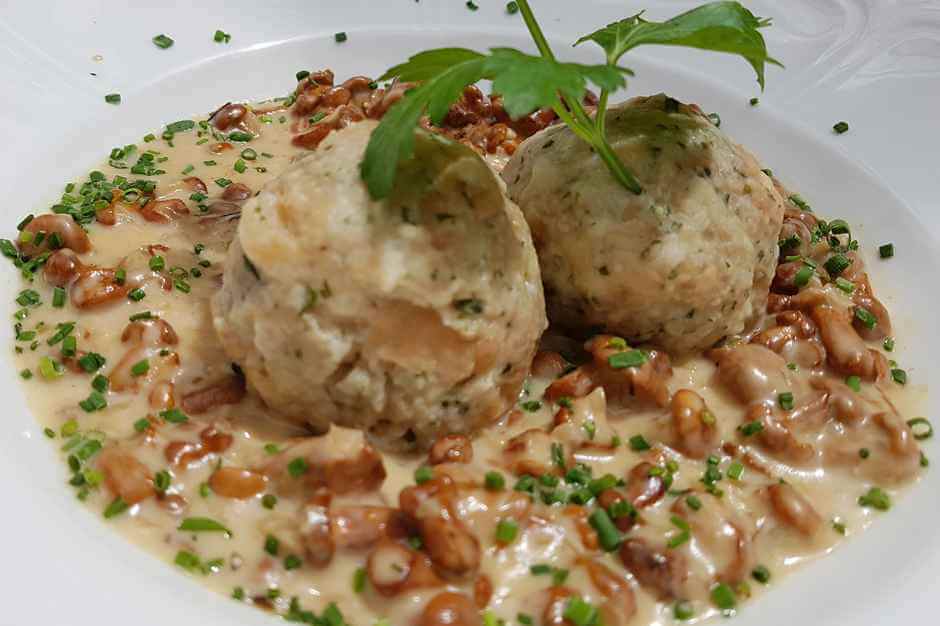 Comfort food recipes from all over the world
Comfort food recipes are currently very popular. Our recipes that fall into this category are currently among the most popular posts on the blog. Therefore I would like to present them to you at this point. There are also well-being recipes from other food bloggers from around the world. International Comfort Food makes this trend even more interesting.
What is comfort food anyway? The term comes from English, but is also common in Germany. According to Wikipedia, comfort food is food that reminds you of childhood. Nostalgia is one factor that makes food feel good. The news is less good for those who like to live healthy. Because comfort food is hearty food with a high number of calories and lots of carbohydrates. However, one also counts dishes that easy to prepare are. Homemade cooking, as we know it from grandma, is definitely one of them.
It gets exciting when you are looking for comfort food from other cultures. There are also dishes there that are fondly remembered. That convey a feeling of wellbeing that is reminiscent of your own childhood. Such recipes are often easy to prepare at home if the ingredients are available. We have already presented some on our blog.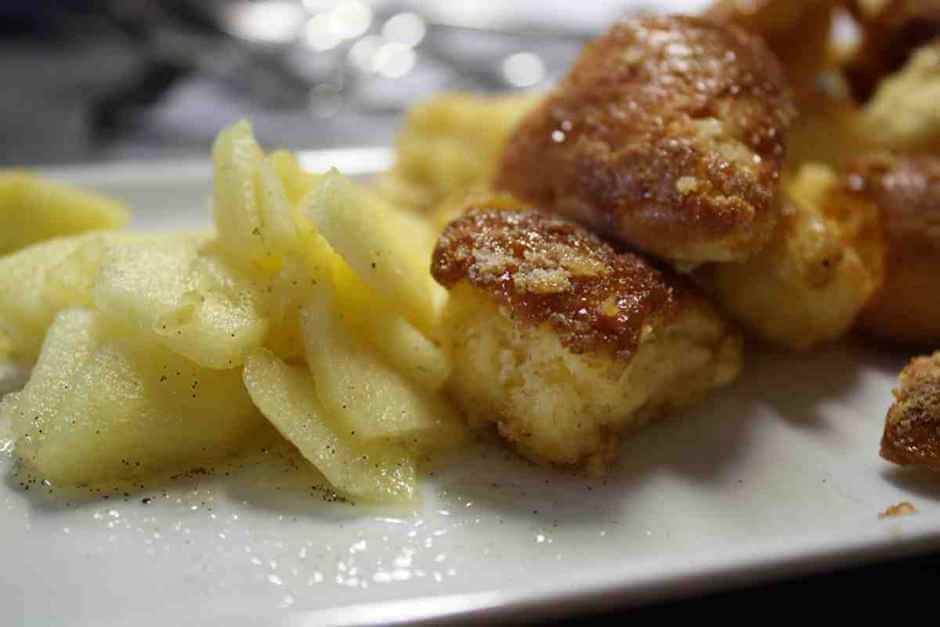 International Comfort Food
From Austria
We are often out and about in Austria. Kaiserschmarrn is definitely a comfort food there. We even have several recipes for it, including a variant from Bavaria that is surprising. Click here for the recipes.
From the USA and Canada
In the USA and Canada, the First Nations provide a type of comfort food that we now like to prepare at home. Navajo Fry Bread is easy to bake. It tastes good with both sweet and savory ingredients. You can find it here Recepies.
From Thuringia
My comfort food is potato dumplings with roulades. I've loved them since childhood. For me, it's a holiday meal for us - and a Sunday meal, too. Here you can find a recipe for Thuringian dumplings.
From South Africa
A comfort food recipe that I brought back from my trips to South Africa is Bobotie. The minced meat dish is mainly eaten there by the Cape Malays. I always looked forward to it when I came to Cape Town. Here is the Recepies.
From France
I associate memories of Canada with the recipe for duck rillettes. But actually the recipe for it comes from France. Where it comes from is of secondary importance, because it is definitely comfort food that makes my mouth water. You can find the recipe for it here.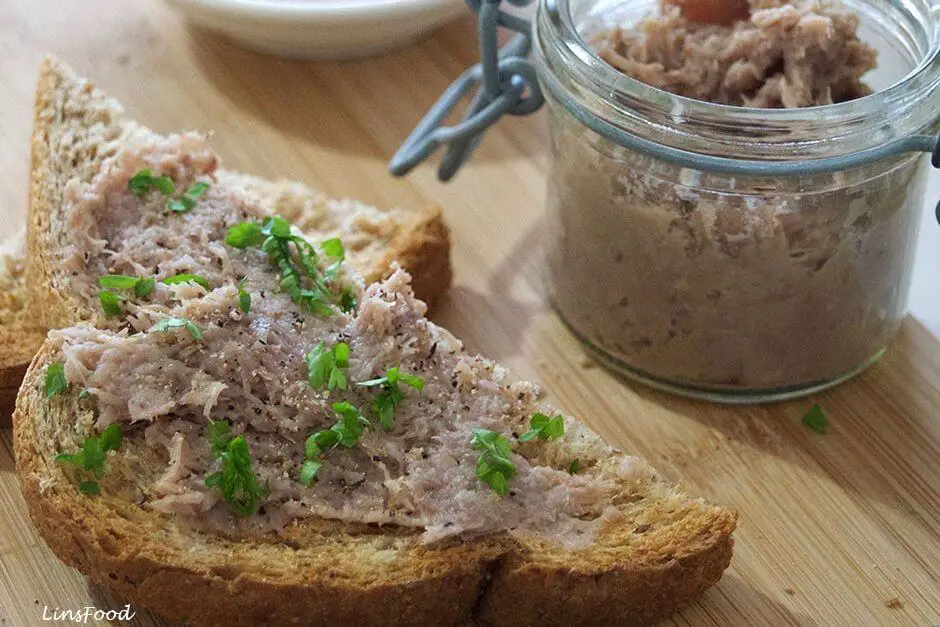 Well-being recipes from the world of food bloggers
Petra aka Cascabel from Chili and Ciabatta with La Tartiflette Savoyarde
Cornelia from SilverTravellers with Pottsuse - spread according to grandma's recipe
Wilma von Pane-Bistecca with Älplermagrone - comfort food from Switzerland
Susi from turbo housewife with Peanut brownies
Michael von SalzigSüssLecker with Orange and marzipan rolls
Susanne from magentratzerl with Vegetable ragout with herb dumplings
Barbara von Barbara's playground with Mapo Doufu made from tofu
Tina from kitchen moments with Chocolate chip cookies with oatmeal
Julia from Spoon Pleasure with Lentils Dal
Marion from LSLB magazine with Pollo al Limone - Lemon Chicken
Volker von Volkermampft with Ziti Tagliati con Polpette - pasta with meatballs
poupou from poupou's secret laboratory with Rösti from Switzerland!
Conny from food for the soul with Pad Thai in 30 minutes
Liana from DieReiseEule with Crepe
Kathrina von Küchentraum and Somersault with me Yeast dumpling with vanilla sauce
Simone von zimtkringel with Mashed potatoes and mince
Susanne from magentratzerl with Mac and Cheese with Crab Meat
Aniko from Paprika meets cardamom with Borscht from Ukraine
Sylvia von Brotwein with Lasagne Bolognese
Silke from Rezepte Silkeswelt with Oven donuts
Edyta from mein-dolcevita with Pierogies like mom's
Conny from food for the soul with Donut with plum jam
Ute from meadow enjoyment with Chicken Tikka Masala
Dirk from Low-n-slow with Welsh rarebits
Britta von Britta's cookbook with Crêpes aux fries et aux noix caramélisées
There are sure to be more comfort food recipes from all over the world. Maybe you know one too? Suggest it to us in the comments.
Do you already know: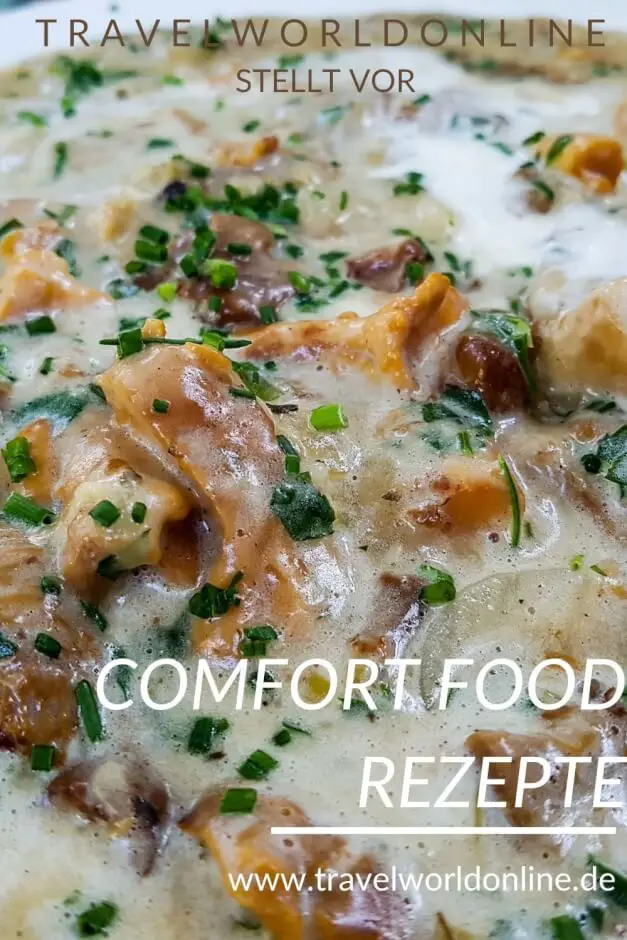 Source: own research
Text: © Monika Fuchs, TravelWorldOnline
Photos: © Monika Fuchs, TravelWorldOnline