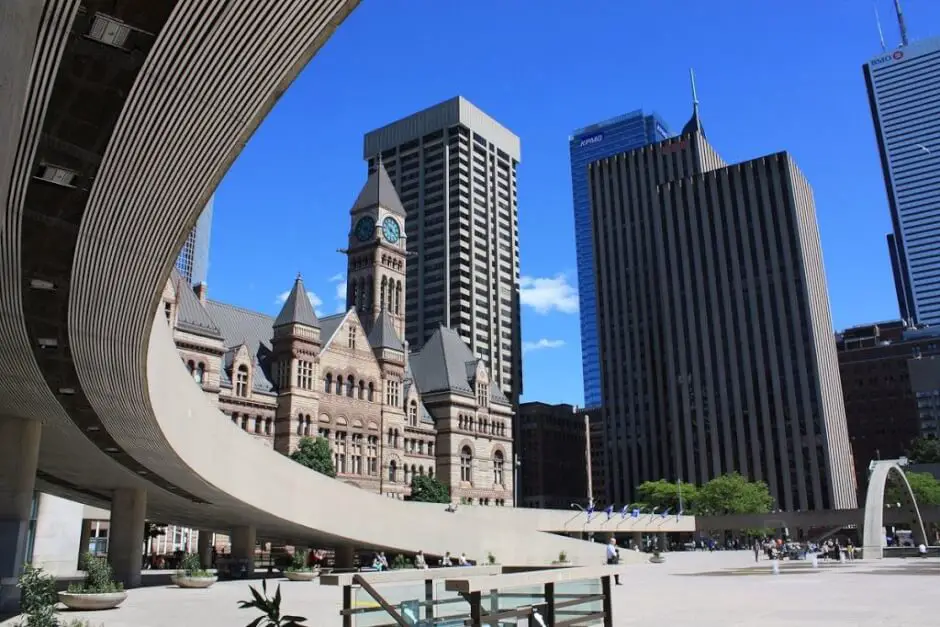 Which backpack for city trips do women love?
Do you know which backpack women love for city trips? I don't know about you But with city ​​breaks I always like to have a backpack with me, where I can store all my utensils for the day. However, I do not like to take my standard backpack for that, though Travel is practical, but not as chic as I would like for a city tour. But: what is a practical backpack for city trips? So I started looking for city backpacks that women love, which are also chic accessories for a city tour. A backpack for shopping is also suitable. They had to look practical and good. And if possible still perform certain functions that I always need on city trips. Here I present you the backpacks for women, which are particularly suitable for certain purposes. Which city backpack women love? Choose yours here:
Best backpack for city trips for women
Not every backpack is a feast for the eyes. For city trips in particular, it is important to me that a backpack is not only practical, but also looks good. So I started looking for it. We present the most beautiful backpacks for women that are suitable for a wide variety of purposes here.
A backpack for shopping - perfect for city trips
What is a woman's favorite thing to do on city breaks? Shopping, of course! Therefore, a backpack is great for shopping. It can not only accommodate the utensils you need for the trip. These can be left in the hotel during a city tour and this model has the perfect backpack for shopping, in which one can easily store souvenirs and other odds and ends for the city tour.
Backpack with inner compartments
I also find a backpack with inner compartments very practical. I can put my utensils in it and find them again with a handle. This is a big advantage when I'm traveling. The search for sunglasses, a wallet or travel documents is done with it. Because each of these things has its own compartment in such a backpack, and I find the necessary things immediately when I need them.
Why a leather backpack fits so well for city trips
What I like about this leather backpack for women is that it has hidden compartments where you can store valuables. Order this city backpack for women. It can safely store credit cards, room keys, passports and other important things. A leather backpack like this is tough and can take a beating. Perfect to use on city trips. It's clear that women love this vintage backpack for women, isn't it?
Or do you like this leather backpack?
I've been looking for backpacks that are suitable for city breaks. Backpacks should provide space for my camera and accessories, which is important for me on city breaks. Finally, I want to take photos during the city tour, which I need for our blog. In addition, there should be enough space in the backpack for me to put on a light jacket, an umbrella or slicker and store the junk that I need during the day. I think it's good that this leather backpack for women is approved as hand luggage at most airlines. This makes it a practical backpack for city trips if it includes a flight.
I like this courier backpack. With its flexible closure, it is very variable and offers plenty of space.
Why do you like this city backpack ladies
I also find this city backpack for women very chic. It looks good and has a pocket with a leather strap that you can stow travel papers in. It is also big enough that you can even take clothes with you for a weekend trip. Ideal for a short trip where you don't want to take a suitcase with you. I have to confess, I'm a fan of fancy backpacks. They look good and are practical. Perfect for a short trip for women.
A backpack for photographers
With a practical backpack for city trips especially for photographers, I always have all the important things that I need during the city tour with me. However, it shouldn't just accommodate Photo equipment Offer. I also have other things on city tours that have to be accommodated. On this backpack I like that the camera is easy to reach through the side opening. At the same time, the devices are protected because they are worn directly on the back. This is very important to me, because then I can go straight to the camera without any obstacles to take pictures. Of course, this is especially important if I want to quickly take a snapshot. In addition, there is enough space for a jacket and other oddments in the upper backpack compartment. With this backpack on my back I have everything that I need for a photo tour in the city.
If you take a reflex camera with you on your city trips, then I find this camera backpack very handy. There is still enough room for other odds and ends:
City backpack ladies for office and leisure
What I particularly like about this business backpack is that it is secured against theft. In addition, the laptop backpack for women is waterproof, which is very useful for city trips. I also find the charging socket extremely practical, which you can use to charge your mobile phone or tablet even when you're on the go. A tablet, a laptop, a travel guide, a camera and the odds and ends that you need for a day trip in the city or as hand luggage on a flight can easily fit into it. A good looking and very practical accessory when you are traveling.
City backpack ladies suitable for evening wear
You know that for sure. You're going to a big city for a weekend in the city. You are out and about during the day. Look at the city. You go shopping. Have a coffee in a street cafe and watch the passers-by. But - what do you do in the evening? In the evening you like to go out to eat in an elegant restaurant on a city break. Get to know the culinary skills of a star chef. Or you have tickets for a hip play or concert for which you want to dress chic. Does a backpack also fit? But of course I think. There are city backpacks for women that also look good in the evening and can be combined well with chic evening wear.
You can wear this practical backpack for city trips both as a backpack and as a handbag. Its elegant shape not only makes it look chic during the day. So that you look good even in the evening in a fine wardrobe. The backpack then becomes a real eye-catcher. So why not? Backpack and evening wear complement each other perfectly, I think.
Backpack for a bike ride
You don't like museums and art galleries? Do you prefer to explore a city by bike or its surroundings by mountain bike? No problem. There is also a suitable backpack for this. This one is perfectly tailored to the needs of cyclists and mountain bikers. He has a compartment for a smartphone. Your bike helmet can be stowed away in a removable helmet bag. When it rains, you can protect the backpack from moisture with a rain skin. Practical, isn't it?
Why a city tour is easy with this hiking backpack for women
You like to see a city on foot and take plenty of time for it? Then this hiking backpack for women is very suitable for your city break. In the inner compartment you can conveniently store all the utensils you need for your day in the city. The back cushion is very practical. You can take it out and use it as a seat cushion. Especially if you like to visit parks and gardens on your city trips, you can do such a great one picknick plan in your city visit.
Later, the reflective logo will protect you as you walk along the side of the road and alert you to motorists. Very good, I think that you can improve the resistance of the backpack against wind and weather. With Greenland wax, a blend of beeswax and paraffin, you can do it easily.
Backpack for skaters
Are you a very sporty person and like to see a city from a skateboard or a longboard? There is also a suitable backpack for this. In addition to the large main compartment, this has two other compartments that you can close with a zipper. A padded back and strap ensure a comfortable fit. The board catcher is there for you to be able to transport your board comfortably. With the adjustable chest and shoulder strap, you can adapt the backpack perfectly to your body.
So you can plan your city tour comfortably with a skateboard or a longboard. Because of its high quality materials, this backpack is popular with athletes who value the durability of their equipment. But even those who put value on an unobtrusive and casual style in everyday life, appreciate this backpack.
Practical backpack for city trips
On a city trip, I don't want to walk around with my practical but bulky travel backpack. It is well suited for longer trips, but in the city I want something chic that can also be seen in street cafes or fine restaurants. A backpack for shopping is also good for you. A practical backpack for city trips is usually not so good. In this list there are perfect city backpacks that women love and that are suitable for city trips. I like to wear them on my back on a tour of Paris, London or Milan. I think they are perfect for a tour of a city.
The right backpack for every city trip type
It doesn't matter how you prefer to organize your city break. No matter whether you like to stroll through the city comfortably or go in search of the latest street art, a backpack is the perfect utensil for this. If you like to go shopping, a backpack is particularly suitable for shopping. It can accommodate everything you need for a day. Even if your city tour should be sportier, there are suitable backpacks. Their durability and high-quality materials ensure that your backpack can withstand heavy use. You can do everything from hiking to mountain bike tours to skaters and longboard tours.
A backpack for a city trip with elegant evening events?
Even for elegant evening events, there are matching backpacks. So you can style your little black perfectly and creates a real eye-catcher with the backpack. So you make a good figure in the elegant gourmet restaurant as well as in the foyer of the opera or in the concert hall for the next rock concert. And of course you can take this to the next party. A backpack is always a good and chic choice.
Best backpack for city trips
Trends change quickly. With the modern materials that tailor backpacks to your needs, it's up to you to create new trends. Backpacks come in all shapes and colors. Do you like vintage style? Then you will find the right daypack for it. Or do you prefer an elegant leather backpack? What do you think of a backpack for shopping? The choice for this is great. Are you more of a sporty type? Then you will find suitable backpacks for all kinds of sports. Trends adapt to your lifestyle.
You are the one who decides what you need for your ventures. The selection of suitable backpacks is huge. Choose the one that best suits your travel and lifestyle. Or even better: choose the backpack that best suits you and your lifestyle. You are welcome to create your own style. Make the backpack an expression of your personality. So you will be satisfied with your backpack in the long term and can use it freely according to your needs. No matter whether it is a backpack for shopping, for evening events or a daypack.
For me, a backpack has to be robust. If backpacks are stylish, I like them again so much. It is best if they are both.
How do you like them? You can order your city backpack, which women love, online. Or do you want one Buy hiking backpack? Here you can find out what you should consider. You may also be interested in this article, which deals with the question: Suitcase, trolley or backpack?
Text Best backpack for city trips: © Copyright Monika Fuchs, TravelWorldOnline
Photos Which city backpack ladies love: © Copyright Monika Fuchs, TravelWorldOnline