Creative craft in Burgenland
I can still remember it well. My grandmother liked to wear blue print aprons when she worked in her kitchen. For me, these blue fabrics and the smell of fresh pastries are among my earliest childhood memories. The aprons were made of durable cotton. They got paler and paler as they got older. They only radiated the intense blue when they were bought new. After that, the radiance was lost more and more with each wash. "This is typical for blue printing materials," explains Josef Koó. We are guests of the last blueprint in the Koó blueprint in Steinberg im Burgenland. Josef Koó and his wife Miriam talk about this traditional craft in Burgenland to this day.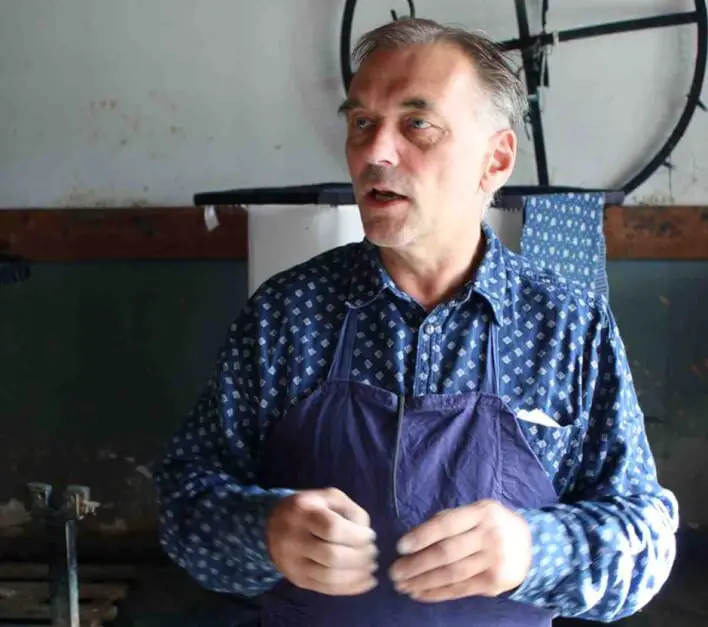 Blueprint is an intangible world heritage
In Steinberg, south of Lake Neusiedl, not far from the Austro-Hungarian border, Josef Koó runs the last blueprint in Burgenland. "There used to be several blueprinters in this state alone," he explains. "Today there is only one other blueprint printer in all of Austria." "A dying craft, so?" I want to know. And Josef Koó laughs: "Blueprint is currently experiencing a renaissance. The craft and its individuality are in demand again. And we're happy about that. "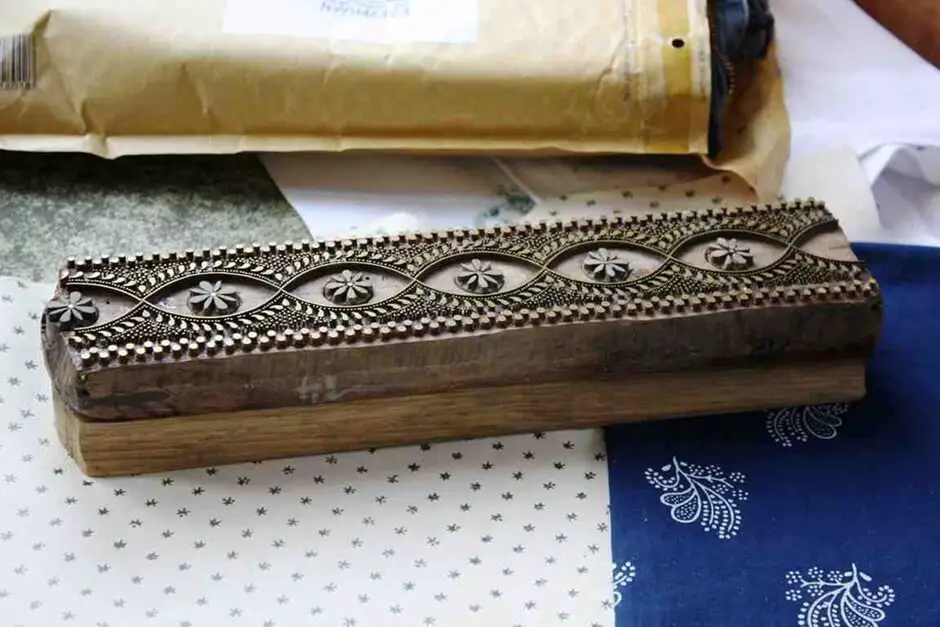 Fabrics, shoes, bags and more from blue print
No wonder, look at the pretty fabrics. These are printed with two different patterns on both sides. The Koós are inventive. In this textile print shop, all operations are still performed manually. So you do not just print linen or cotton. Also silk fabrics, T-shirts, shoes, bags, hats, pot warmers adorn the blue and white patterns. These are typical of the blue print. The patterns themselves vary. Small, filigree flowers, diamonds, stripes, dots, borders, large flowers or even elephants decorate the products of the Koó family. Pretty, they are all.
Blueprint products
The term "blueprint" is actually a misnomer. Because it is a dyeing process. The patterns are not printed on the paint. Instead, you put a model on the fabric. The sample models are often very old. A color-repellent compound is applied to the fabric via the model. This cardboard prevents the color from penetrating the fabric at these points. The recipe for cardboard is the secret of the blueprinters. Among the Koós, this only knows Josef Koó. His wife Miriam laughs: "It's a family secret that not even I know."
Then the fabric has to dry. Only then does the blueprint printer stretch the lengths of fabric on a roll of fabric and immerse them in the dye bath. Finally, he removes the cardboard with dilute sulfuric acid.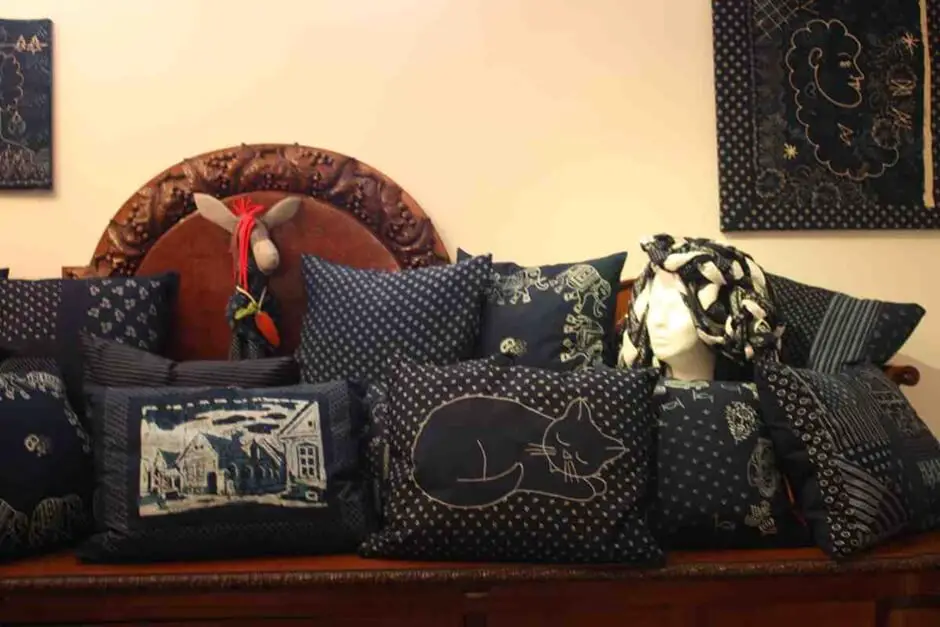 Where does the blue print come from?
Blueprinting is a very old craft. It is already known in ancient China, India and Egypt. The first calico printing works were established in Amsterdam. And Jeremias Neuhofer brought the craft with him to Germany. Blueprint was particularly popular in the 17th and 18th centuries. With increasing industrialization, however, the craft lost its importance. The manufacturing process was too complex. Only in the last few years has the demand for handmade sample fabrics increased again.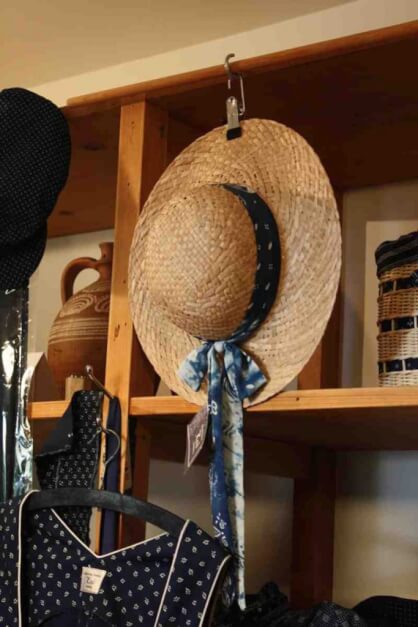 What color is used for blueprint?
In blueprinting, indigo is used to dye fabrics. This is initially a light green. Only in the dyeing process does it turn to a dark blue. Marco Polo brought indigo to Europe in the 13th century. However, indigo was too expensive because of the long transport route. Instead, woad was used in Europe. This has been cultivated on a large scale, especially in Thuringia. Only when the Portuguese discovered the sea route to India did cotton and indigo reach Europe in sufficient quantities.
How many blue printers are there?
In Germany there are only twelve companies that produce blueprints. There are also fifteen more in European countries. The Koós are one of two blueprinting companies in Austria that still use old methods to dye the fabrics.
The atmosphere at the Koós is creative. They work with workshops, designers and artists who create beautiful products from their fabrics. But Miriam Koó is also an artist. She completed her studies at the art college in Linz and presents her works under her maiden name Miriam Schwack .
If you want to take a look at real blueprint yourself, you can do so here:
Original Burgenland indigo hand blue print
Blueprint Koó
Neugasse 14
7453 Steinberg
Burgenland, Austria
T: + 43 (0) 2612 8471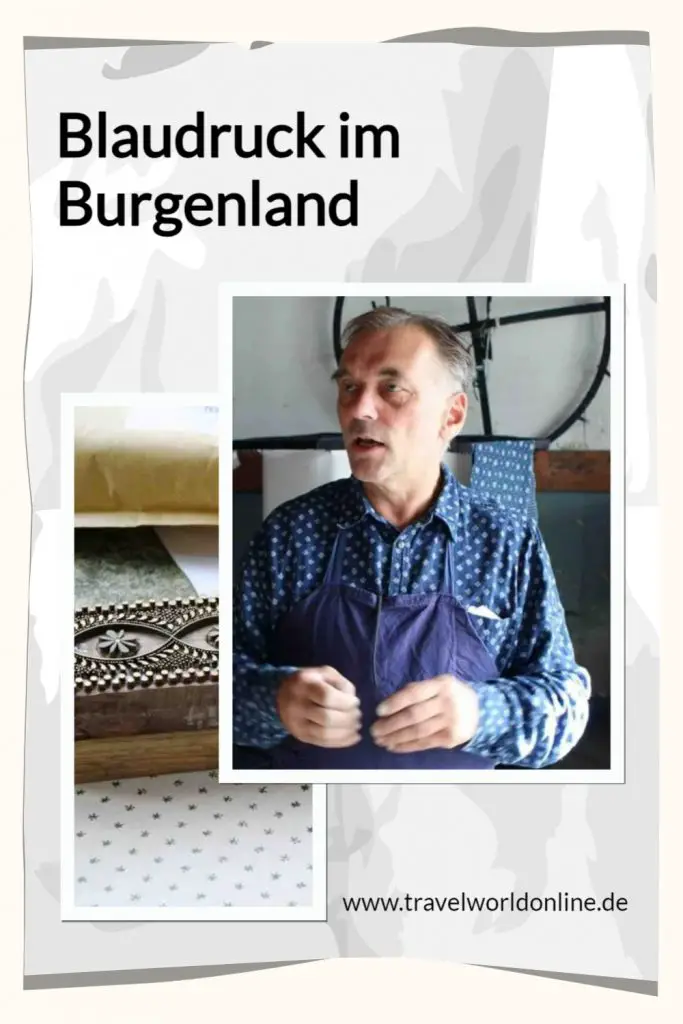 Do you already know:
Discover Slow Travel Recommendations here.
Source: Research on site at the invitation of Burgenland Tourism. Our opinion remains our own.
Text: © Copyright Monika Fuchs, TravelWorldOnline
Photos: © Copyright Monika Fuchs, TravelWorldOnline
Blueprint in the Koó blueprint in Steinberg