Dublin St Patrick's Day
What a day! Or rather: what a weekend! Because we are invited to Dublin on St Patrick's Day Weekend in Ireland. And that's it. First of all, we get something like the "knighthood for bloggers", because the President of Ireland, Michael D. Higgins, welcomes us personally at Áras an Úachtaráin in Dublin, the residence of the country's presidents. That was a colorful heap that wandered through the venerable rooms of the residence in Phoenix Park.
Over tea and appetizers, Michael D. Higgins talked about "The Gathering", an invitation to all Irish and Ireland friends that he sent out into the world this year, with which he invited them to join the Irish on the island of St. Celebrating Patrick's Day and especially Irish culture, music, dance and the Irish soul. He called - and thousands came from all over the world! The result was a festival of absolute superlatives!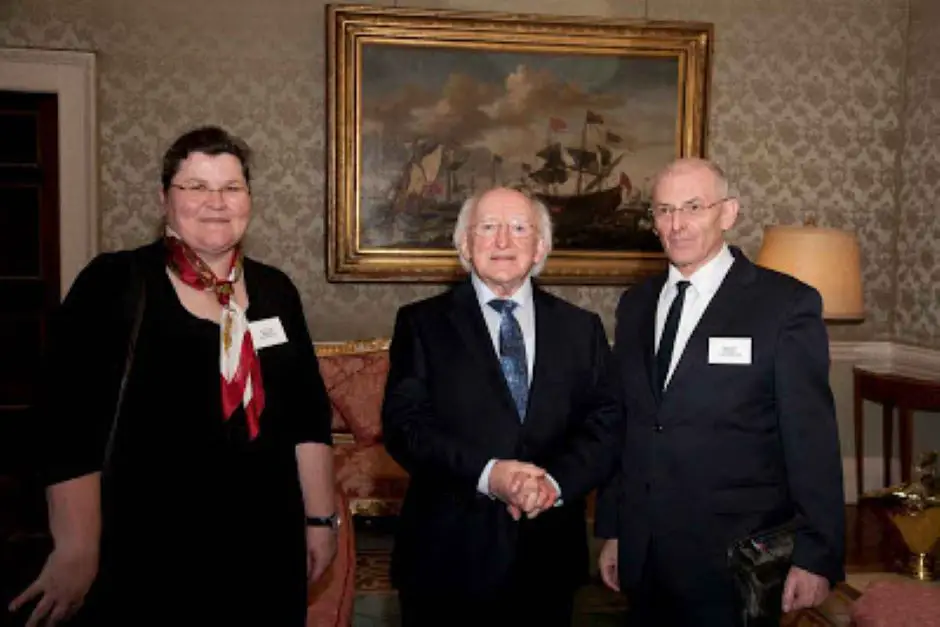 St Patrick's Day in Ireland
In Kilkenny we celebrated the Tradfest with the residents and an impressive marching band from Colorado, where the Celtic roots are celebrated. Irish bands tore the audience to storms of enthusiasm with their great rhythms that they coaxed from their traditional musical instruments. Sometimes our legs itched too, tapping the beat or - even better - taking part in spontaneous group dance. To the sounds of flutes, tin whistles, the Irish banjo and other old instruments, we wandered through the castle grounds and the historic town on the banks of the River Nore. Music also plays a big role on Dublin St Patrick's Day.
We watched as children, mothers, fathers and grandparents were introduced to the art of Irish dance, but also saw experts who have mastered this dance form perfectly. In bright sunshine we celebrated the beginning of St. Patrick's Day weekend with the Irish. Our Dublin St Patrick's Day in Ireland started in bright sunshine.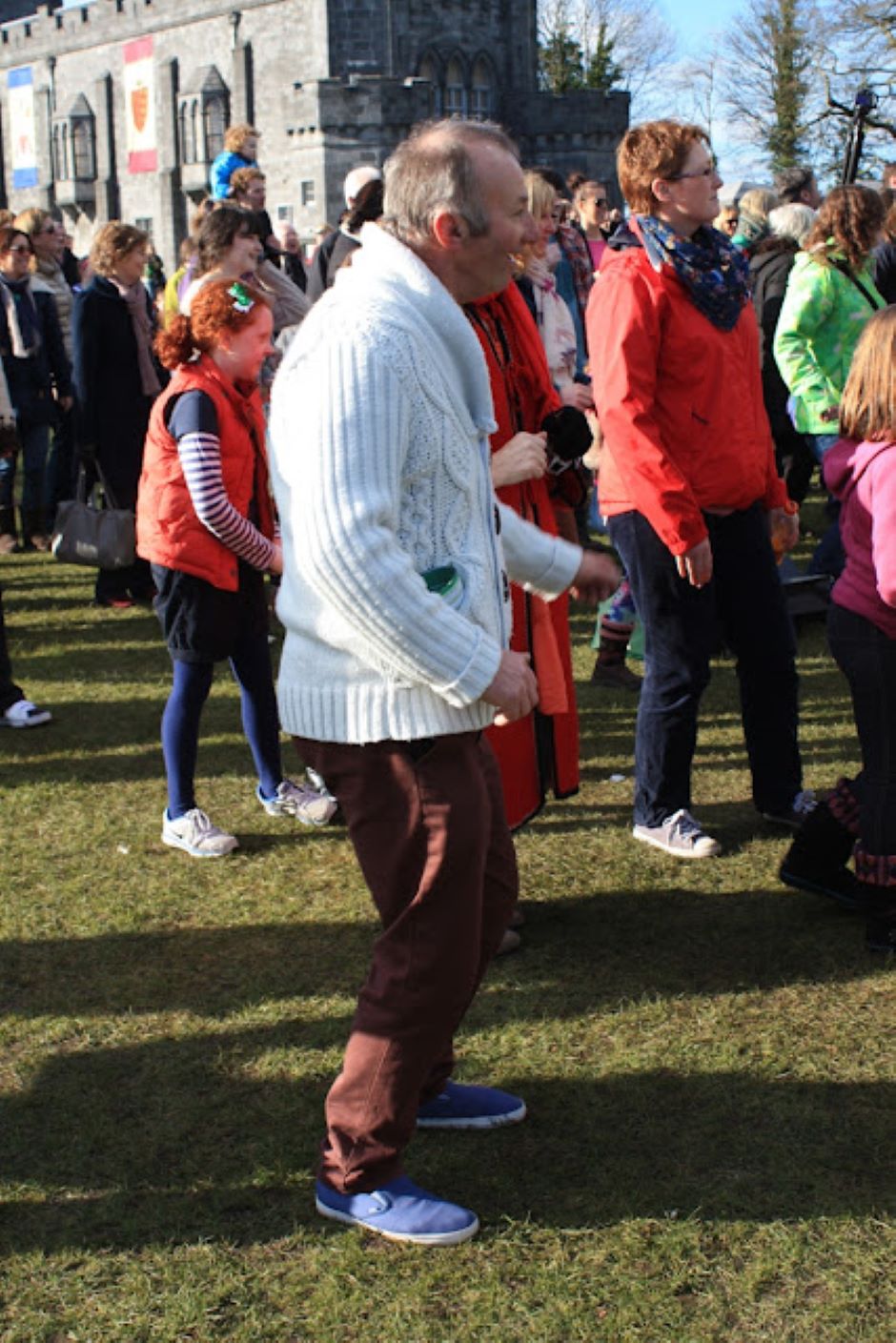 The People's Parade
The highlight of this weekend, however, was the Dublin St Patrick's Day Parade. This year it consisted of two parts due to The Gathering. Numerous friends of Ireland who had traveled to Ireland, including us, marched in the People's Parade, a kind of pre-parade in which visitors from all over the world could take part. These included groups from Poland, the United States, Canada, Australia and many other parts of the world. But they all had one thing in common: a lot of fun. The atmosphere during this parade was fantastic. Everyone talked to everyone, you just couldn't help smiling. And not even the initial rain spoiled the pleasure. In Ireland this is simply a part of it and nobody cares about St. Patrick's Day in Ireland.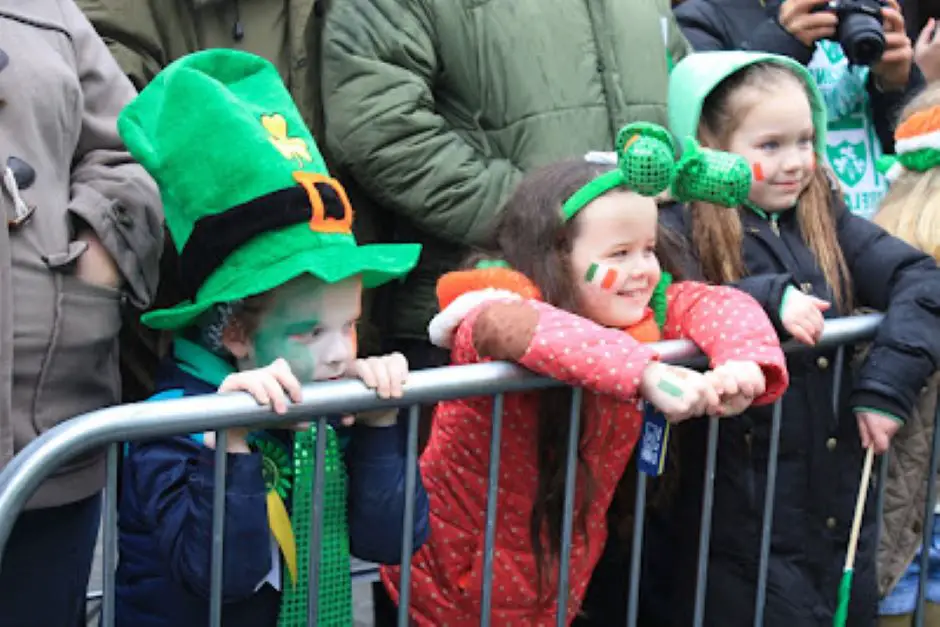 The Dublin St. Patrick's Day Parade
After our wildly mixed-up parade, the official Dublin St Patrick's Day Parade followed. And it was tough: after the official groups of the military, the navy and the city's dignitaries, there was one marching band after another - from Ireland, Canada, the USA and many other countries to which the Irish have ended up in the course of history has. In between, the imaginative wagons, groups and mythical creatures took turns - so many that we couldn't stop being amazed. Our résumé of the last three days: Hats off, dear Irish. You really know how to celebrate and put on a great party!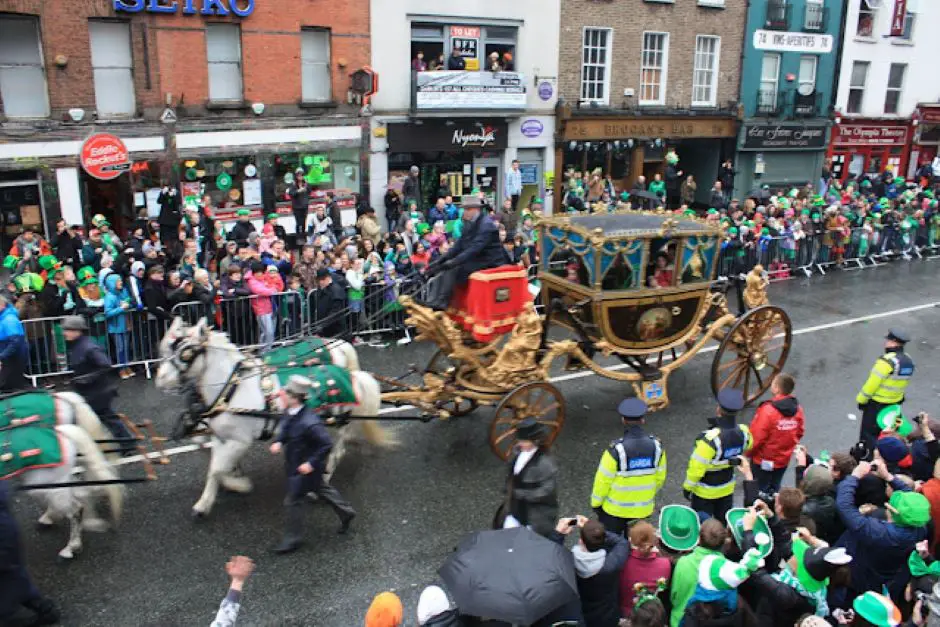 On this video you can literally smell the joie de vivre that oozed from every pore in the city during this parade. Dublin on St Patrick's Day in Ireland is fun - regardless of the weather:
What needs to be in the suitcase for a trip to Ireland?
The next time the holiday will be celebrated on Thursday, March 17, 2022. If you want to celebrate at home, Kelly Stillwell has the perfect treats for it: St. Patrick's Day Cupcakes.
---
Travel Arrangements:
Getting there
Book yours here Arrival by plane, bus or train*. Lufthansa and Air Lingus will follow Dublin.
Car Rentals:
Cheap car hire - book quickly and easily!
Dublin Prepaid Card:
At a Dublin Prepaid Card * In addition to admissions to numerous attractions and museums, the Hop on Hop off tours by bus and boat also include the Air Shuttle. You can easily book this card through our partner Get Your Guide.
Dublin Sightseeing Tours:
In addition to the Hop on Hop off city tours, there are others Sightseeing Boat Tours in and around Dublin *for which you can also book tickets through Get Your Guide and avoid waiting in Dublin.
Transfers:
Reserve yours Transfers in Dublin * here.
Tickets and tickets:
Tickets for various Tickets and admissions * here.
Hotels for Dublin St Patrick's Day:
Dublin Hotels * You can book through our partner booking.com at this link.
---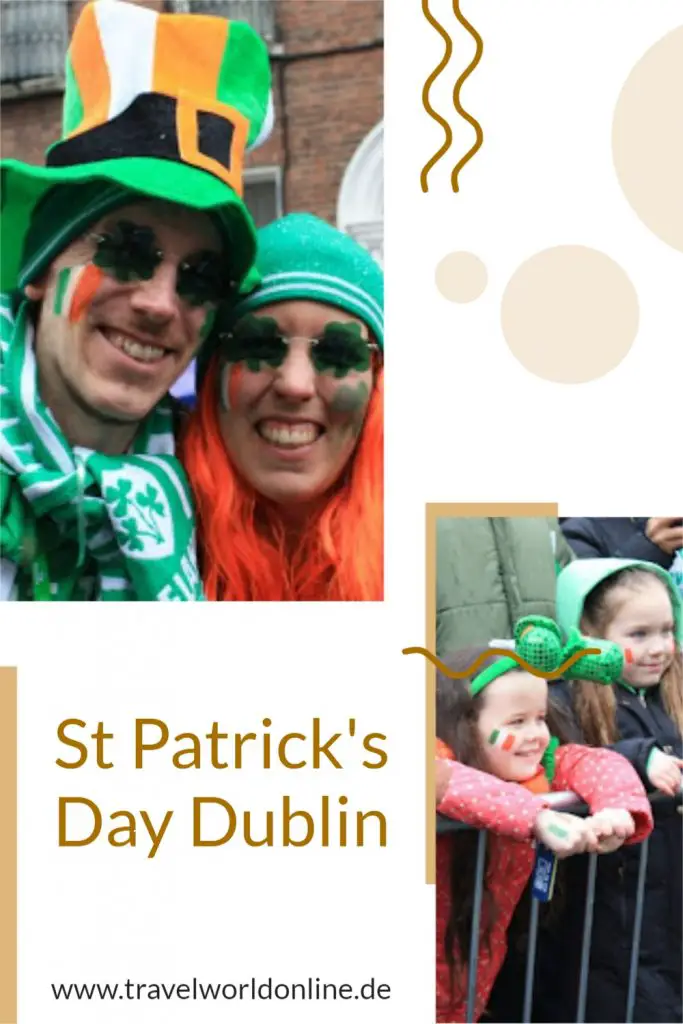 Do you already know:
Slow Travel Destinations you find here. discover Cities in Ireland.
Sources Dublin St Patrick's Day: Research on Dublin St Patrick's Day with the support of Failte Ireland
Text Dublin St Patrick's Day: © Copyright Monika Fuchs, TravelWorldOnline
Photos Dublin St Patrick's Day: © Copyright by Monika Fuchs, TravelWorldOnline and Failte Ireland
Dublin on St Patrick's Day - a typical Irish festival