On the Dutch Oven you can cook over a campfire or on a grill. It doesn't matter what type of grill it is. You can do one for both Gas grill use as well as a portable camping grill. Only an electric grill does not work. When choosing a Dutch oven, you should only make sure that it fits the respective grill shape. We collect Dutch Oven recipes here and show you the easiest way to prepare them in a cast iron pot.
dutch oven recipes
Browse through our cast iron casserole recipe collection. We are constantly expanding this with new recipes. It is therefore worth stopping by from time to time.
A Dutch Oven is ideal for baking bread, roasting vegetables and cooking stews and soups
There are different types of Dutch ovens, each with their own unique characteristics. The size of the pot depends on how much food you want to cook at once. If you need a large capacity, choose a larger diameter model.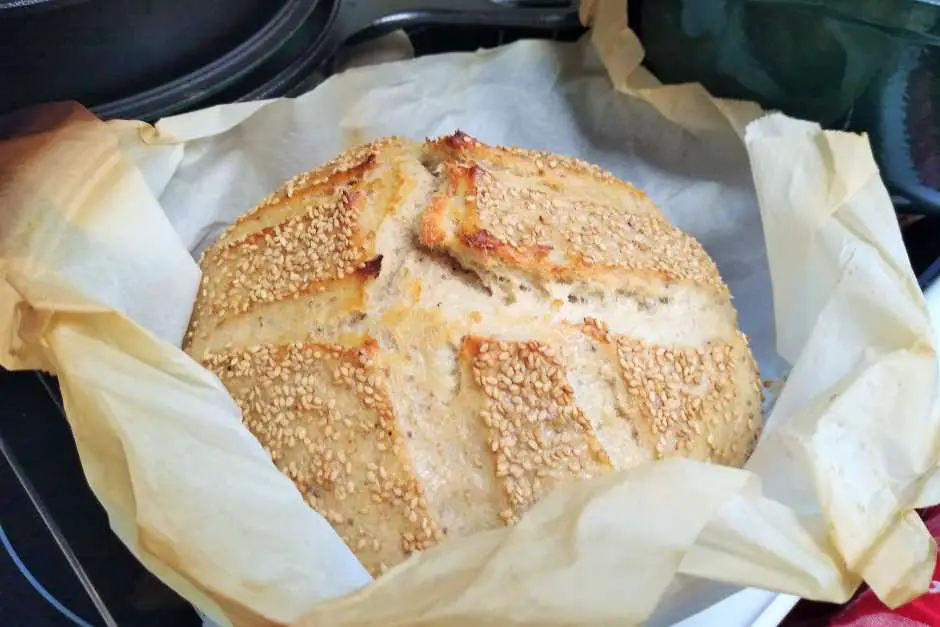 Delicious recipes that you can prepare with a Dutch Oven
Looking for new dinner recipes? For example, check out our list of delicious dishes that you can prepare with a Dutch oven. Fast, easy and definitely delicious! Dutch Ovens aren't just for camping trips! With a few simple ingredients and a robust pot, you can quickly and easily prepare delicious dishes on the grill on your terrace or in your oven. Discover all the delicious recipes you can prepare with a Dutch Oven, from tasty chili to crunchy cornbread. One of our favorite Dutch Oven recipes is Potjekos with beef. You can find out how to prepare this in South Africa from the recipe I linked here. Spaghetti with meatballs can also be prepared well in the Dutch oven.
Braised beef pot roast
Fancy something hearty and comforting? A good-sized Dutch Oven braised beef pot roast is the perfect way to satisfy your family's hunger. This easy Dutch Oven recipe creates a tender and juicy meat dish that's ideal for family meals or intimate dinner parties. Just add all the ingredients, then pop it in the oven or on the grill for two hours and you have a delicious pot roast beef ready to eat.
Mediterranean chicken stew
If you want to prepare a tasty dish, try this delicious Mediterranean chicken stew. Packed with nutritious veggies and sweet tomatoes, it makes for an enjoyable and hearty meal. Start by heating your Dutch oven before adding the garlic and oil. Then stir in the chicken breasts, onion, carrots, zucchini, garlic cloves, and oregano before finally adding the potatoes and tomatoes. Put the lid on your Dutch Oven and let it cook for about 25 minutes – until the chicken is tender and juicy. Serve with crusty bread or fried potatoes - Bon appetit!
Pork chops from the cast iron skillet
Enjoy delicious, juicy pork chops cooked to perfection in your Dutch oven. Start by heating a teaspoon of oil over medium-high heat and sear your marinated pork chops on both sides. Next, add the chicken broth, onion, garlic, and oregano to the slow cooker before adding the pork chops back in with a lid on before slow cooking until tender – this should take about 30 minutes. Serve with puree or roasted vegetables - yum!
Dutch Oven Lasagna Soup
This hearty lasagna soup is perfect for a chilly day and hits the spot! Start by preheating your Dutch oven and adding olive oil, garlic, and onions. Sauté this until tender before adding ground beef or turkey and browning. Next, add canned diced tomatoes, chicken broth, white wine, Italian seasoning, and salt to the pan. Simmer for 15 minutes before adding shredded lasagna sheets into the mixture. Simmer for another 10 minutes before serving with grated parmesan! Precious!
Baked mac and cheese with bacon
Adding crunch and extra protein to your favorite meal, this baked mac and cheese with bacon is sure to become a family favorite. Just start by preheating your casserole and cooking some bacon until crisp before setting it aside in a bowl lined with paper towels. In the same pan, add butter, garlic, and flour to make a roux before pouring in hot milk. Add cooked elbow macaroni and stir before adding cheddar cheese and seasoning with salt, pepper and mustard powder. Cover with pieces of bacon before baking for 30 minutes at 175 degrees Celsius! A delicious dinner that's ready in no time!
On top of that, there is now a good range of cookbooks that specialize in recipes for cast-iron pots. Find yours here
Dutch oven cookbook
for more recipes.
Dutch Oven: The cookbook with the 107 best Dutch Oven dishes for the outdoor kitchen. For camping, outside around the campfire or at home with the Black Pot
Order here *
Dutch Oven Cookbook: The cookbook with 150 recipes for the outdoor kitchen. Whether outside at the campsite, around the campfire or at home. Cook easily and deliciously with the Black Pot (incl. nutritional information)
Order here *
The ultimate Dutch Oven recipe book: With more than 180 exclusive recipes! The original Dutch Oven cookbook for grill masters, campers and cooks - just to grill and enjoy!
Order here *
222 Dutch Oven Cookbook: The large Dutch Oven cookbook for the outdoor kitchen. Cook with your Black Pot at the campfire, at the campsite or at home in the garden | including nutritional information
Order here *
Dutch Oven cookbook: the best 120 recipes for grilling, braising, cooking and baking from one pot including nutritional information
Order here *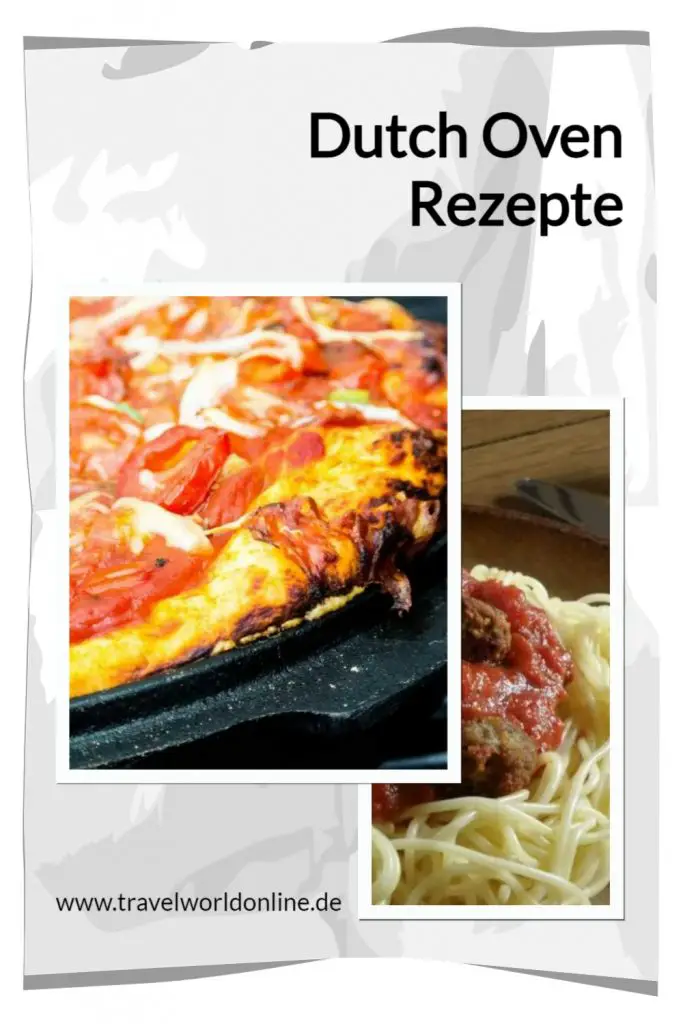 Do you also know:
Source Dutch Oven Recipes: own research
Text : © Copyright Monika Fuchs and TravelWorldOnline
Photos : © Copyright Pixabay, Wikimedia Commons and product photos from Amazon
Dutch Oven Recipes - a collection