On the Dutch Oven you can cook over a campfire or on a grill. It doesn't matter what type of grill it is. You can use a gas grill or a portable camping grill for this. Only an electric grill does not work. When choosing a Dutch oven, you should only make sure that it fits the respective grill shape. We collect Dutch Oven recipes here and show you the easiest way to prepare them in a cast iron pot.
Dutch oven recipes
Browse through our cast iron casserole recipe collection. We are constantly expanding this with new recipes. It is therefore worth stopping by from time to time.
On top of that, there is now a good range of cookbooks that specialize in recipes for cast-iron pots. Find yours here
Dutch oven cookbook
for more recipes.
Dutch Oven: The cookbook with the 107 best Dutch Oven dishes for the outdoor kitchen. For camping, outside around the campfire or at home with the Black Pot
Order here *
Dutch Oven Cookbook: The cookbook with 150 recipes for the outdoor kitchen. Whether outside at the campsite, around the campfire or at home. Cook easily and deliciously with the Black Pot (incl. nutritional information)
Order here *
The ultimate Dutch Oven recipe book: With more than 180 exclusive recipes! The original Dutch Oven cookbook for grill masters, campers and cooks - just to grill and enjoy!
Order here *
222 Dutch Oven Cookbook: The large Dutch Oven cookbook for the outdoor kitchen. Cook with your Black Pot at the campfire, at the campsite or at home in the garden | including nutritional information
Order here *
Dutch Oven cookbook: the best 120 recipes for grilling, braising, cooking and baking from one pot including nutritional information
Order here *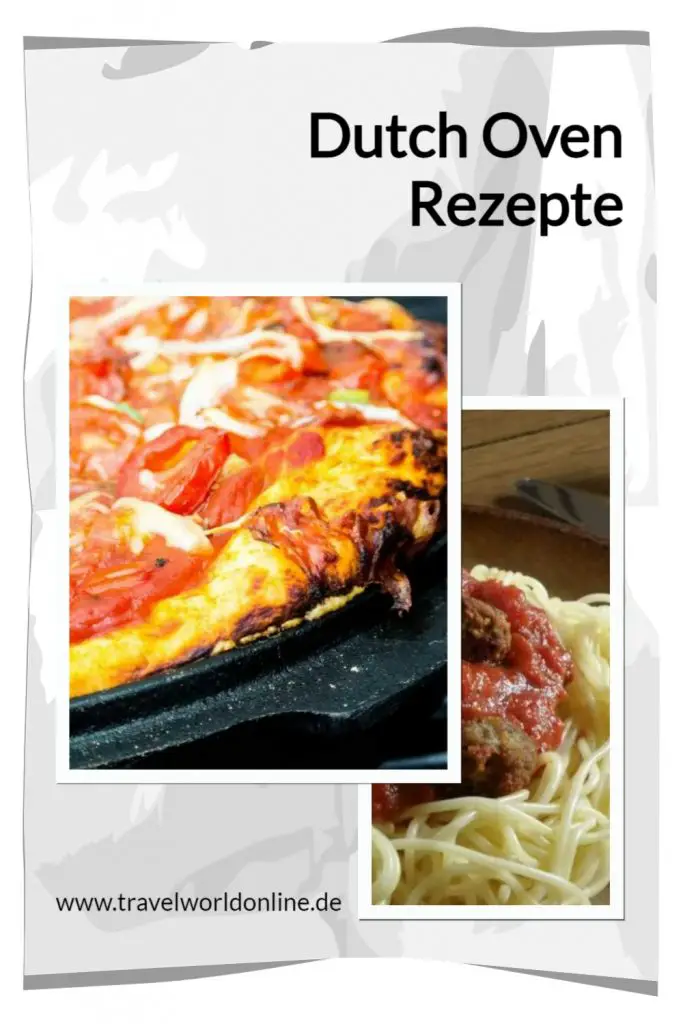 Do you already know:
Source Dutch Oven Recipes: own research
Text: © Copyright Monika Fuchs, TravelWorldOnline
Photos: © Copyright Pixabay and product photos from Amazon
Dutch Oven Recipes - a collection