Why is an e-bike folding bike useful in a mobile home when camping?
We have seen on ours that a bike is helpful for camping trips with a mobile home Mobile home tour through the wine region on the Main Experienced. As pleasant as the size of our motorhome was on the campsites, handling it on the road trip over country roads on the Main was problematic. We wanted to see small towns. We had planned to visit sights in Würzburg. With a large motorhome, this was not always easy. Having an e-bike folding bike with you in the mobile home when camping is a good solution.
Here you will find a selection of e-bike folding bikes for camping

BLUEWHEEL 20″ folding e-bike Order here*

Veloja Ebike folding bike - electric bike foldable Order here*

Electric folding bike 20 inch Order here*

HITWAY 16 inch e-bike folding electric bike Order here*

VIVI Ebike mountain bike 26 inch foldable Order here*

Electric bike e-bike folding bike Order here*

Aluminum electric folding bike, maintenance-free 250 watt central motor Order here*

20 inch folding e-bike Order here*
Problems on a sightseeing road trip with a motorhome
In Würzburg we couldn't find any possibility to park the mobile home in the city centre. We finally parked the vehicle in a bus parking lot away from downtown. The walk to the center was nice, but also time consuming. In the wine villages, some streets turned out to be too narrow for our mobile home. Some wine towns didn't even let mobile homes drive into town. On our tour, in almost every village along the route, this meant that we had to park the vehicle outside the village or in a remote parking lot on the outskirts. From there, the way to the sights was often long. Reaching the attractions usually took more time than we had planned for it. Camping with an e-bike folding bike has clear advantages.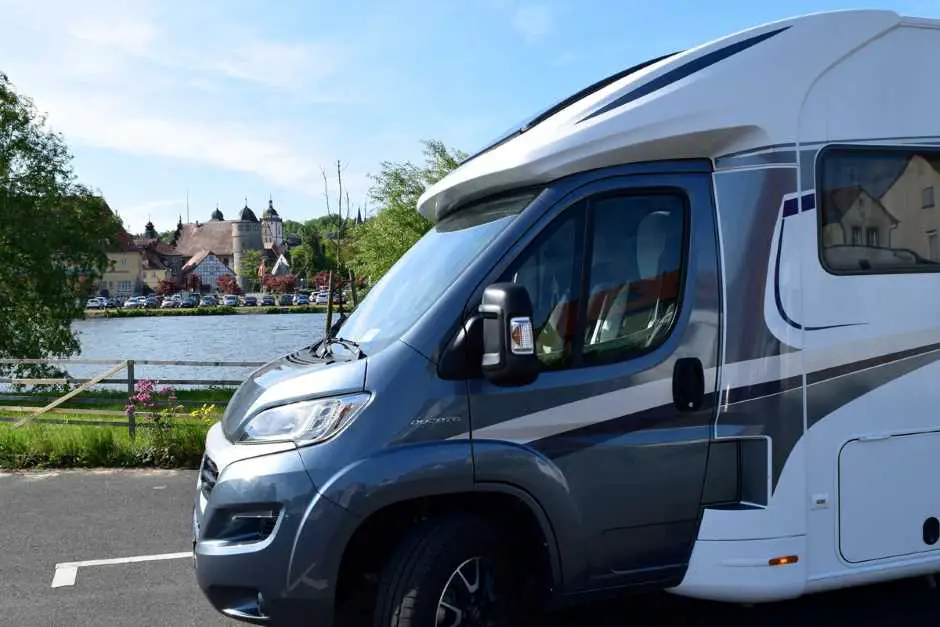 An e-bike takes the stress out of a road trip
If you have a folding bike with you, organizing a sightseeing road trip with a motorhome is easier. You park your mobile home at the campsite or on the outskirts, unpack your e-bike and cycle to the sights of the city with an electric drive. Camping with a folding e-bike definitely makes sightseeing easier.
On a camping trip, an e-bike folding bike brings advantages when shopping
Shopping in the supermarket proved difficult on our trip with the mobile home. The parking lots in the small towns along the route were often small. They had space for cars. On weekends they were so full that even cars had trouble finding a parking space. With our mobile home it was hopeless to stand on these parking lots. Either the parking spaces were too narrow to be able to maneuver in them with a larger mobile home. Or there was no parking space where we could have parked it. For us, this usually meant long distances lugging the shopping bags. If, on the other hand, you have a folding e-bike with you - preferably with a shopping basket - you can cycle comfortably from the campsite to the supermarket and transport your purchases to the mobile home.
Be mobile for trips while camping, with the folding e-bike
After all, you can also use a folding e-bike for excursions into nature. What could be nicer than jumping on your bike at the campsite and taking a bike ride along the river or around a lake? You transport yours in the basket backpack familiar with the swimwear or his snack for a picnic on the go. This way you can also make your camping holiday in nature varied. Having a folding e-bike with you when camping has numerous advantages.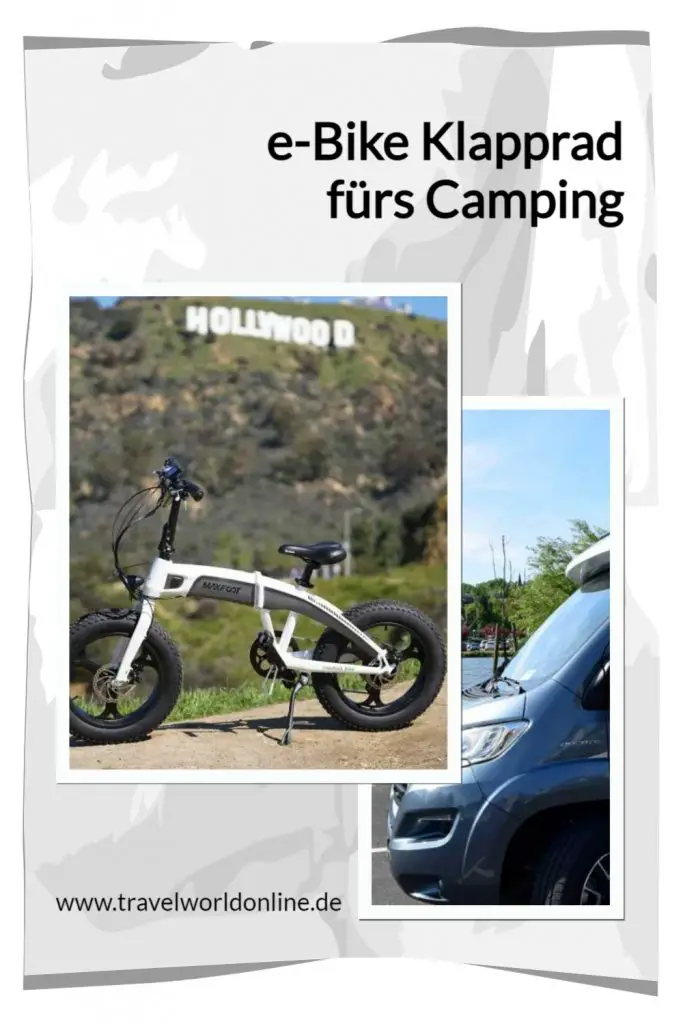 Do you already know:
Source: own research on site
Text: © Copyright Monika Fuchs, TravelWorldOnline
Photos: © Copyright Monika Fuchs, TravelWorldOnline and Pixabay
Camping with an e-bike folding bike in a mobile home