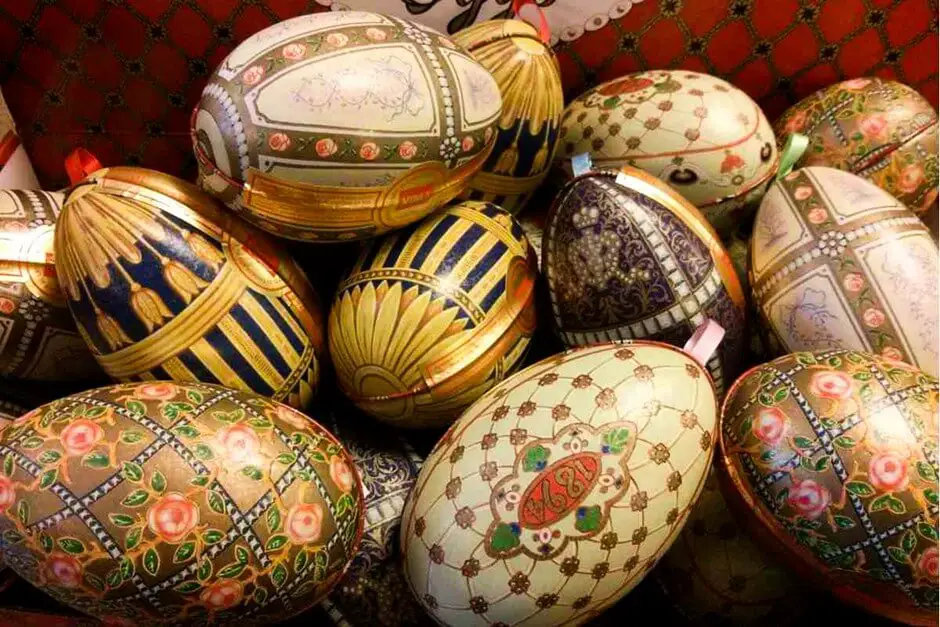 A few more weeks and then it's Easter. Reason enough to think about how you want to spend the time around the Easter holidays. Why not experience the Easter customs in other countries? We looked into it and found that even in Germany there are customs that are typical for regions.
Easter customs all over the world
The Easter customs that we have discovered have so far been limited primarily to Europe. In the USA and Canada, Easter is celebrated in a very similar way to ours. Easter bunnies, colored eggs and the Easter egg hunt are also known there. Egg rolling, a game that is played in the USA at Easter, is not so well known to us. Even the American president participates in Easter every year when he invites children to the White House for Easter. The similarity of the Easter customs with Europe is certainly due to the fact that the settlers from Europe brought them with them from their home countries to the New World.
Easter customs in Europe
Easter bunnies come from Germany. They symbolize fertility and spring. The children are told that the Easter Bunny brings the Easter eggs. Eggs were previously not allowed to be eaten during Lent. So they were collected and cooked. This is how they lasted. Then, when Easter came, you had eggs left over from the weeks before that you had hidden from the children. Et voilá! The Easter egg hunt was born. This custom can be found in almost every country in Europe. But there are differences by region:
Easter eggs scratch in Croatia and Burgenland
While our eggs are usually simply colored, they are provided in Croatia and in the region around Stinatz in Burgenland with patterns that are scratched out of the bowl according to old templates. These have been colored beforehand. This is how works of art are often created. We were Visiting Mrs. Stipsits in Stinatzwho starts decorating eggs for Easter every fall.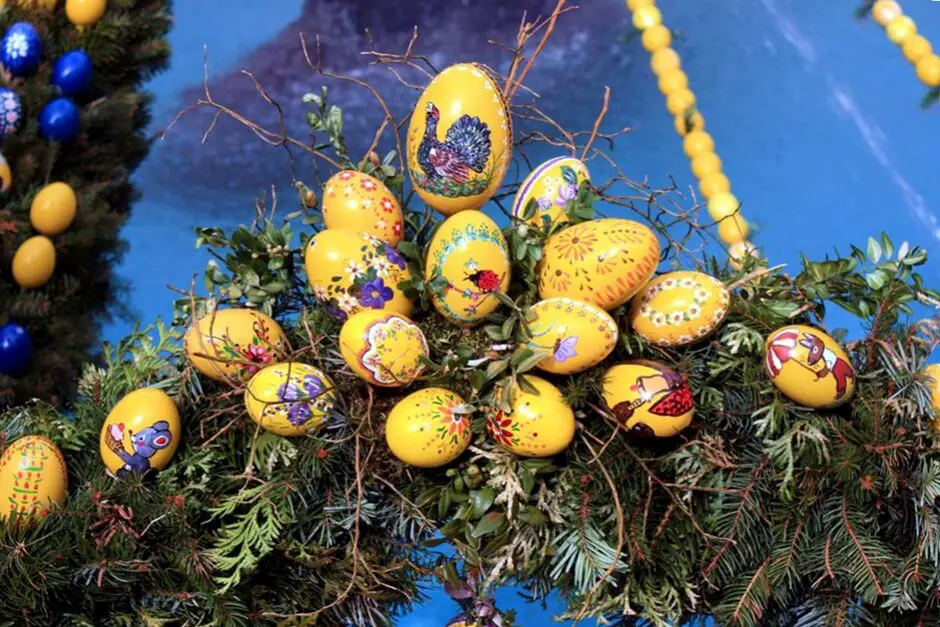 Easter fountain in Franconia and Upper Palatinate
In Franconia and in the Upper Palatinate in Eastern Bavaria, the village fountains are decorated every year at Easter with crowns made of fir branches and garlands. These are decorated with eggs in all colors. The largest of these Easter Fountains is said to be in the town of Bieberbach north of Nuremberg. It is always impressive.
Easter customs in Spain
In Spain, during Holy Week, hooded men march through the cities every year, carrying figures of the Madonna and Christ on their shoulders during processions. The penitents or penitentes accompany them. They wear their hoods in order to remain undetected during the act of penance. There are similar processions in Italy.
Easter customs in Sweden
The Christian background of Easter is no longer so important in Scandinavia. Easter is more of a family holiday there. It is also celebrated that way. Many Swedes have holiday homes by the sea or in the country, and the Easter holidays are usually used for a first weekend in the country. Then you prepare the holiday home for the summer. A meal with the family with pickled herring, smoked salmon, Jansson's Temptation (a mixture of potatoes, onions and anchovies pickled in cream) and eggs is served for the Easter celebration. The whole thing is served as a typical smorgasbord. In the evening, people like to eat a roast lamb with potato gratin and asparagus, and finish off with a spicy schnapps.
Do you already know:
Source: Research and tips from our Twitter friends
Text: © Copyright Monika Fuchs, TravelWorldOnline
Photos © Copyright Monika Fox, TravelWorldOnline
Easter customs all over the world