This is how you bake an Easter braid in the mobile home
Do you know how to bake an Easter braid in the camper? Chris tells us his Easter braid recipe for it. Easter is coming. For us, this includes Easter braid for breakfast. This has been a tradition for us since I was a child. It tastes best spread with butter and jam together with coffee. At the same time, Easter is the time when we start to travel with the mobile home. So it's time for a new tip for our collectioncooking and baking in the mobile home. Chris from camper_culinaric is currently traveling with his mobile home. The lucky one is currently enjoying the coast of Greece with his camper.
He recently posted a on Instagram Easter dish with rabbit presented. He shows how easy it is to cook. When I asked if he could also prepare an Easter braid in the Omnia oven, he got to work. The result was this recipe for an Easter braid. You can simply bake this as a yeast plait. Or – like Chris did – make pretty Easter baskets out of them. In his video, he shows how easy it is to bake the Easter plaited recipe in the mobile home. Further Omnia oven recipes by Chris can be found via this link.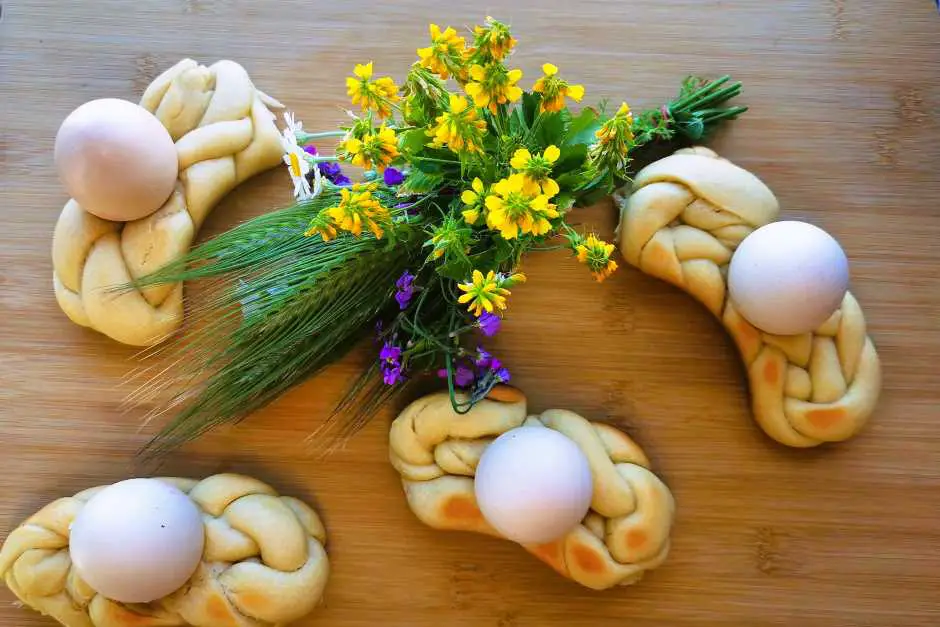 He tells us his recipe here:
Easter braid recipe for baking in the Omnia oven
Ingredients
250 ml of milk
1 cube of yeast or 1 packet of dry yeast
500 grams of flour
75 grams of sugar
Salt
100 grams of butter
1 egg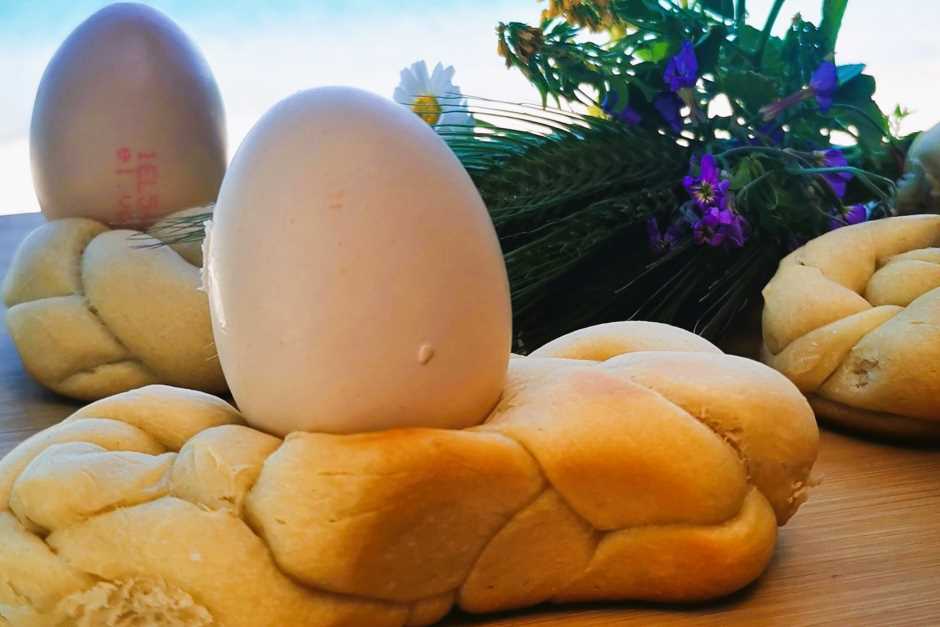 Preparation
Dissolve the yeast in the warm milk. This should not be too hot. If it feels warm when you stick your finger in it, it's just about right.
Then mix flour, sugar and salt in a bowl and make a hollow in it.
Spread the egg and butter around the edge on the flour.
Pour the yeast milk into the hollow. Then knead the whole mixture into a smooth dough.
Cover the bowl with a towel and let the dough rise in a warm place for 45 minutes. (Chris recommends the roof hatch in the motorhome for this.)
Then knead the dough again and divide it into three parts. Roll them out into thin strands and braid them into a loose braid. Place this in the Omnia oven and let the dough rise for half an hour.
Then you bake the Easter braid at full throttle for 8 minutes and then 15 minutes at half throttle.
If you like, you can also brush the Easter braid with egg before baking and sprinkle coarse sugar over it.
It definitely tastes best when it's still warm.
We wish you a good appetite and a nice Easter!
OMNIA oven kit with accessories - set with camping oven, silicone mould, baking grid, bag and potholders
Camping Oven Economy Set | Oven + silicone baking mold + cookbook (new edition) + baking grid
Sun and Ice economy set 6 pieces Omnia Camping Oven Solar Edition with grip tongs
camping.parts Omnia Camping Oven Economy Set silicone mold casserole dish cookbook recipes oven
OMNIA oven kit with accessories - set with camping oven, silicone mould, baking grid, bag and potholders
Camping Oven Economy Set | Oven + silicone baking mold + cookbook (new edition) + baking grid
Sun and Ice economy set 6 pieces Omnia Camping Oven Solar Edition with grip tongs
camping.parts Omnia Camping Oven Economy Set silicone mold casserole dish cookbook recipes oven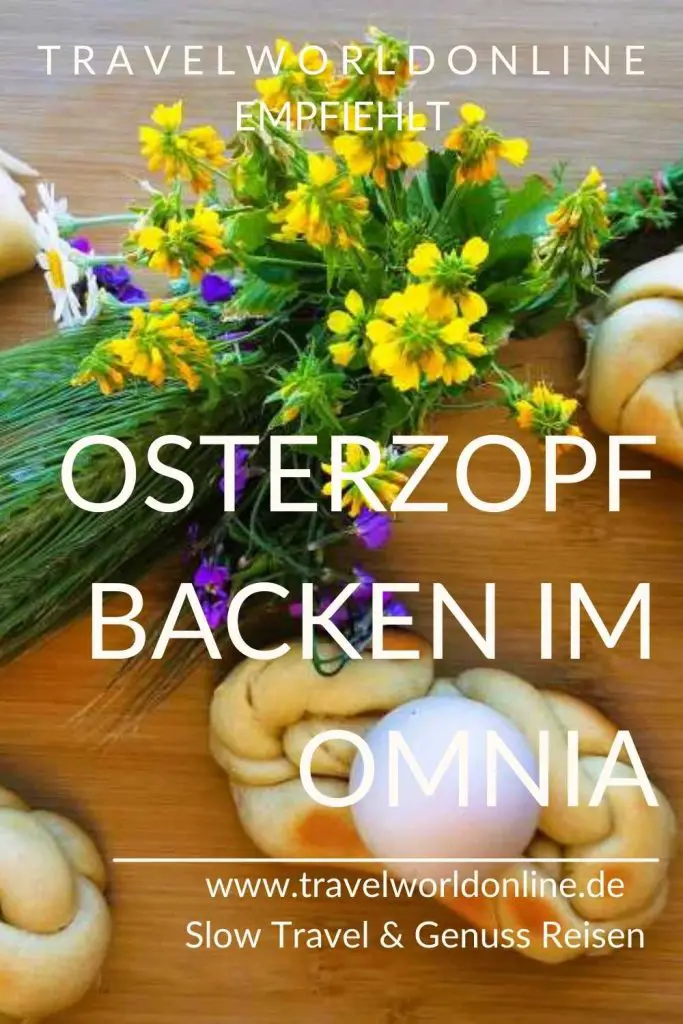 Do you already know:
Source: the recipe comes from Chris camper_culinaric
Text Baking an Easter braid recipe in a mobile home: Copyright Monika Fuchs and TravelWorldOnline
Photos Baking an Easter braid recipe in the camper: Copyright Chris from camper_culinaric
Bake the Easter braid recipe in the Omnia oven
Last update on 30.11.2023/XNUMX/XNUMX / Affiliate links / Images from the Amazon Product Advertising API