Have a good meal in Charlottetown
The dining scene in Charlottetown on Prince Edward Island is diverse. It offers French fries and tea rooms. There are restaurants that specialize in seafood. There are pizzerias and Italian restaurants. We discovered Irish pubs. We also found restaurants serving Japanese, Indian, Korean, Vietnamese and German cuisine.
Eating well in Charlottetown is possible in many places. On the one hand, diversity is due to the fact that immigrants from all over the world have moved here. Reason for this are the land prices on site. These make living on the island affordable. On the other hand contributes to the Culinary Institute of Canada. This is located in Charlottetown. We definitely ate well in:
Leonhard's Cafe & Restaurant
This restaurant is run by German emigrants. It's on University Avenue. However, there is only breakfast and lunch. As in every breakfast and lunch restaurant in Canada, there are the usual dishes. Eggs with bacon, french toast or eggs benedict for the meal in the morning. Or sandwiches, soups or salads for lunch. So every Canadians will find the food they expect from a restaurant of this kind. That the Canadians appreciate Leonhard's Cafe becomes obvious when we enter. At the counter customers are queuing up. That's a good sign for a restaurant. The food has to be good.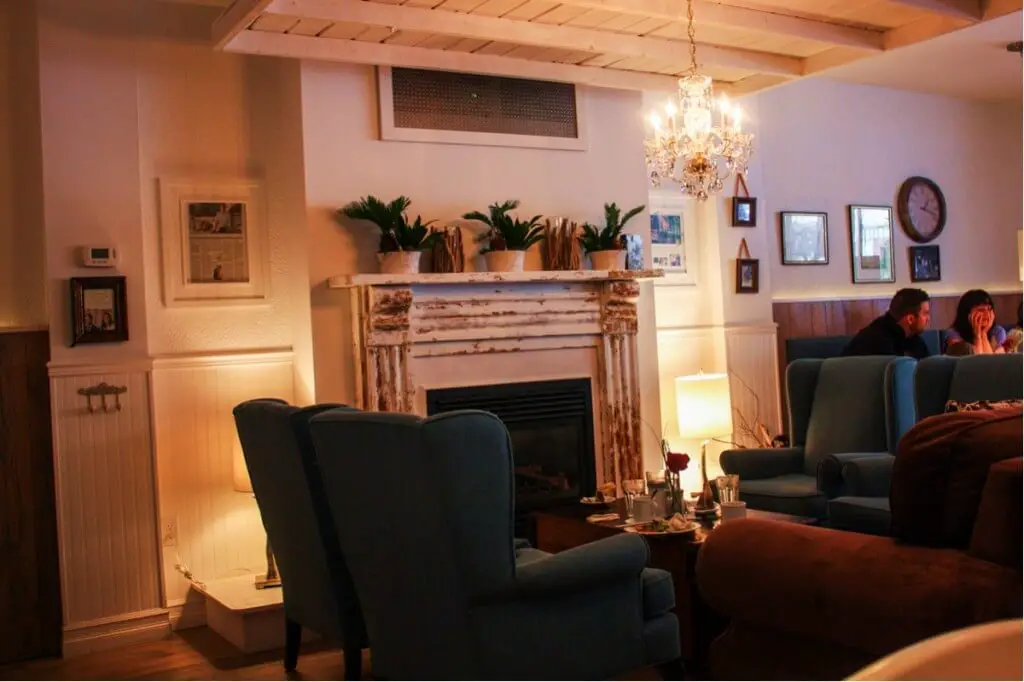 German cuisine in Charlottetown
We can see from the menu that Axel Leonhard has remained true to his roots. There's a Bavarian breakfast with potatoes, bacon and onions. It is also appropriately declared as a farmers' breakfast. For lunch, Hawaii toast is served, as my mother happily served it to us as children. Even Strammer Max and Schnitzel have their place on the menu. However, the main part of the lunch menu is made up of a list of soups and stews. Among them is a Bavarian "Octoberfest" casserole with potatoes, sauerkraut, bacon and herbs. Or a Nuremberg casserole with potatoes, sausage and sauerkraut. A cutlet of ciabatta and a tomato-basil-rice soup complete the menu.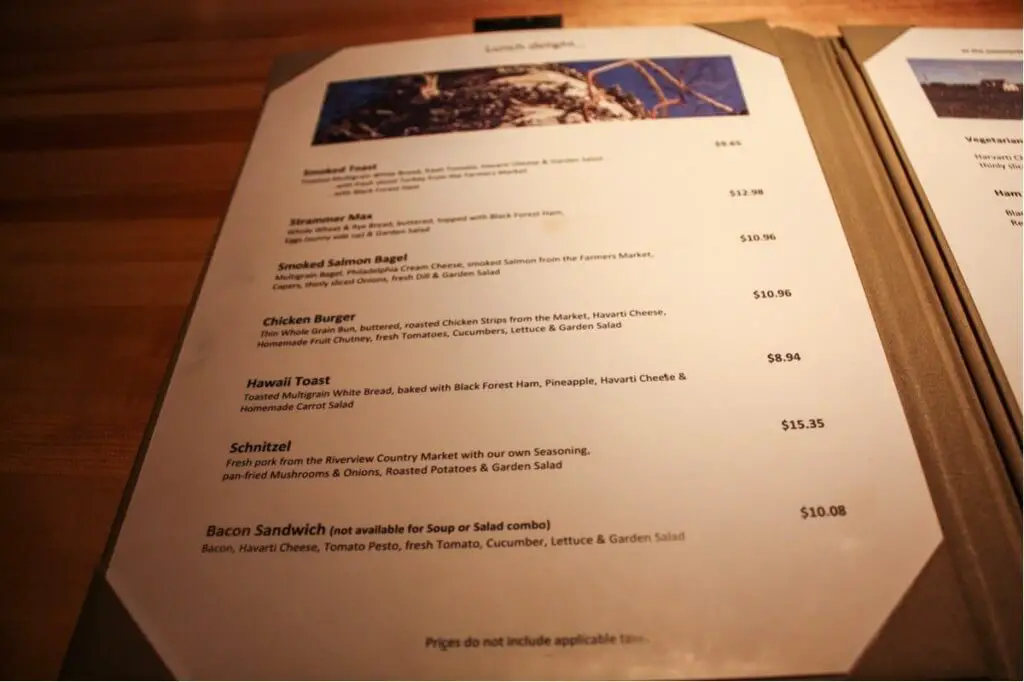 Usually we don't go looking for German dishes when we are traveling. This time, however, we were delighted with the selection of lunch dishes. These bring German cuisine closer to the Canadian palate. It was obvious that Canadians like it. If you fancy German food during your visit to Charlottetown, we can recommend Leonhard's Cafe & Restaurant. But you should reserve a table if you don't want to wait for it.
Leonhard's Cafe & Restaurant
42 University Avenue
Charlottetown, PE C1A 4K6
(902) 367-3621
Opening hours: 09.00 - 17.00 clock
---
Travel Arrangements:
Check in:
Book yours here Arrival by plane, bus or train*. Air Canada, Condor and Icelandair fly to airports in Eastern Canada.
Camper Rentals:
A Offer for a mobile home * you can request here.
Car Rentals:
Cheap car hire - book quickly and easily!
Hotels:
Hotels in Charlottetown * you can also book here.
---
Do you already know:
Source: Research on site. We would like to thank Tourism PEI for the invitation to this trip. Our opinion, however, remains our own.
Text: © Copyright Monika Fuchs, TravelWorldOnline
Photos © Copyright Monika Fox, TravelWorldOnline
Have a good meal in Charlottetown, Prince Edward Island