From fish lobster and caviar

Er ist Austria the only producer of caviar: Walter Grüll, who started his sturgeon breeding in Salzburg country operates. And that's not all! The caviar that he grows - alongside fish, lobster and oysters - is not just any type of caviar, but white caviar, making it the most expensive food in the world. A gram costs up to 35 cents depending on the quality. Only about 12 kilograms of it are produced worldwide each year. You really only do that on very special occasions. Reason enough for us to have him with us Gourmet trip on the occasion of the Eat and Meet Festival in Salzburg to visit once.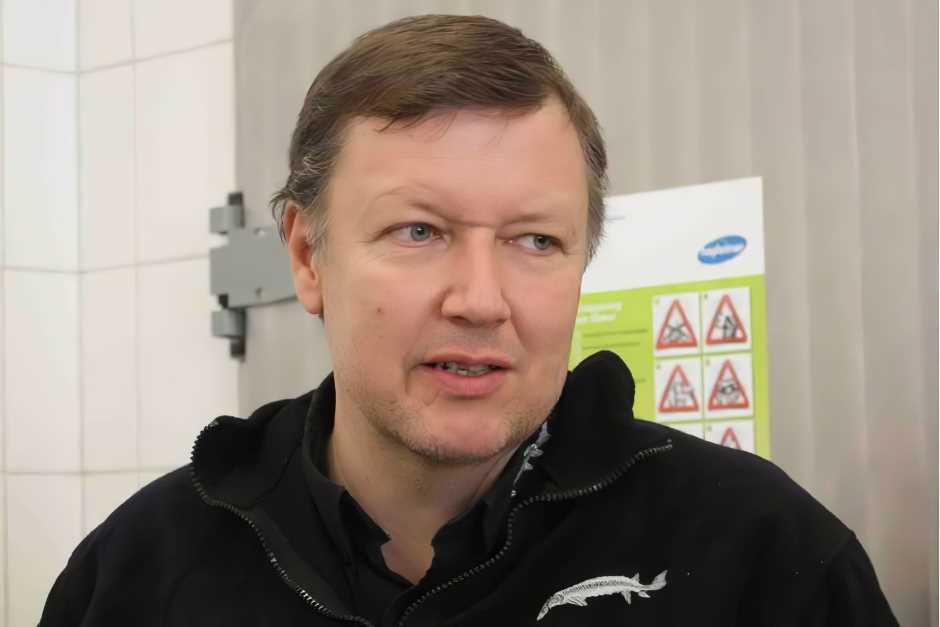 A fish shop for gourmets
And who now thinks, "What ?! A visit to a fish farmer? Is that interesting? "Walter Grüll doesn't know him. He comes to us with open arms in his shop, a fish shop where you don't see what is being grown behind his gates: "I am Walter" and we all meet immediately. In front of his temptingly smelling smoked fish lined up behind the display case, he explains to us: "The next generation of char is just growing up in this aquarium" and points to a water container in which tiny fish swim around.
smoked fish
He then pulls a few of these wonderful smelling smoked fish out of the display case and starts cutting thick pieces down. Each of us has to try them: "And later you get more of them," he announces cheerfully and laughs. Walter Grüll loves his fish. "You have been my passion for decades." His son and daughter are already following in his footsteps. While his son runs the business at home in Austria with him, the daughter will soon go on a long trip to Peru, where she will take another father's fish farm under her wing. The Grüll family uses the water of Lake Titicaca in Peru to breed certain fish.
Lobster and mussels from own breed
Walter's son welcomes us in the next room of the fish shop, where there are several vats, in which fish, shellfish and Hummer grow up. While Walter presses a glass of Chablis into each of our hands - "That is part of it!" - and there is no contradiction, his son takes fresh oysters out of the tub and opens them: "Dribble a little of the fresh lemon over them! It tastes perfect! "We have to agree with him. His oysters remind me of my first oysters, which I had tasted fresh from a bucket in Florida many years ago, also with fresh lemon juice. Delicious!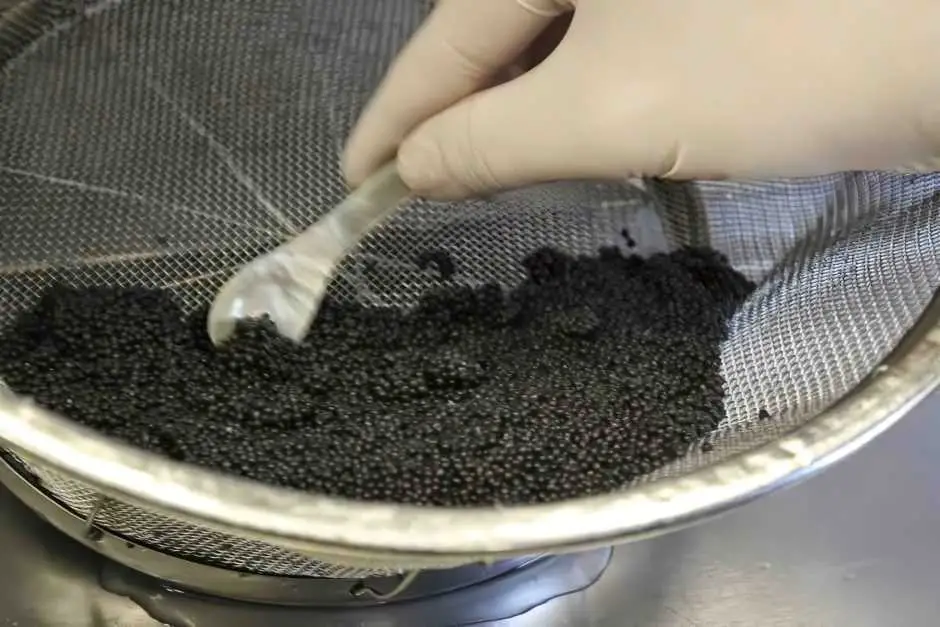 Fresh caviar from Salzburg
Then we have to help ourselves: we are tied to aprons and Walter disassembles a sturgeon, whose eggs he wants to harvest. "We have the experience to recognize which animal has enough eggs in it to make the harvest worthwhile," he explains and shows us how to get and wash the black fish eggs. "Now it's your turn," he instructs us and shows us how we weigh the eggs carefully into the prepared 10 gram cans that one of his customers ordered. In between, he disappears for a short time and comes back with a bottle of Veuve Cliquot and several champagne glasses - and a small can that he opens for us. "You have to try that! This is white caviar! "This delicacy tastes mild and juicy, which, as is the case with caviar, we lick from the back of our hands. "You only get this caviar from certain sturgeons that have a pigment disorder. You alone supply this type of caviar. "
Fish specialties from Salzburg
At the end of our informative and, above all, delicious morning, Walter finally leads us to the family's private dining room, where he invites us to dinner. And what a meal! When we want to say goodbye after a sumptuous plate full of smoked fish specialties, we are pushed back to the table and says, "Not yet! That was just the starter! "And his son brings us another plate with warm fish specialties that taste just as good with Austrian wine and French sparkling wine.
You too can enjoy the delicacies from the house of Grüll during a visit to their shop in the New Home Street 13 in Grödig Salzburg relish. If you do not want to take the fish with you, you can taste exactly the same fish specialties in the associated bistro as they were served. A real treat for the palate! Let yourself be seduced by fish lobster and caviar!
Grüll fish specialties
New home street 13
5082 Grödig
Austria
Another shopping tip for Salzburg are the traditional shops in the city center.
Source: own research on site by friendly invitation of Tourismus Salzburg
And here you can read about how Elena Paschinger of Creativelena experienced our visit:
(M) A gourmet trip to Salzburg: There is something exquisite to the entree
Gudrun Krinzinger reports on her blog reisebloggerin.at
The most expensive food in the world
Do you already know:
Discover more travel tips for trips to savor on our blog TravelWorldOnline.
Text: © Copyright Monika Fuchs, TravelWorldOnline
Photos: © Copyright Monika Fuchs, TravelWorldOnline
Video: © Copyright Petar Fuchs, TravelWorldOnline
From fish lobster and caviar