Recipes for gin cocktails for moments of pleasure like on the Mediterranean Photo: djd/www.ginmare.com
In summer we usually stay at home. Then it's nice with us too. The sun is shining. We enjoy our garden and terrace. We avoid the crowds in the holiday regions wherever possible. We tend to go on trips to the lakes or mountains in our area. We prefer to travel and do longer tours in spring and autumn. Instead, in summer we chill out on our terrace under the awning and imagine we're in Italy or Slovenia. This works best with gin cocktails, whose recipes are reminiscent of the Mediterranean.
Enjoy the flavors of the Mediterranean at home in a cocktail with gin
A mixture of siesta and dolce vita, that's what makes you yearn for holiday destinations from Barcelona to Capri. With ingredients and fun to mix yourself, gin cocktails bring this attitude to life into your own four walls. Gin Mare, for example, transports a large portion of the typical Mediterranean charm. Mediterranean ingredients create new flavors in cocktail classics. Arbequina olives from Spain, basil from Italy, thyme from Turkey and rosemary from Greece give this gin its character. The alternative for creations like on the Mediterranean is about Gin Mare Capri with citrus notes and bergamot.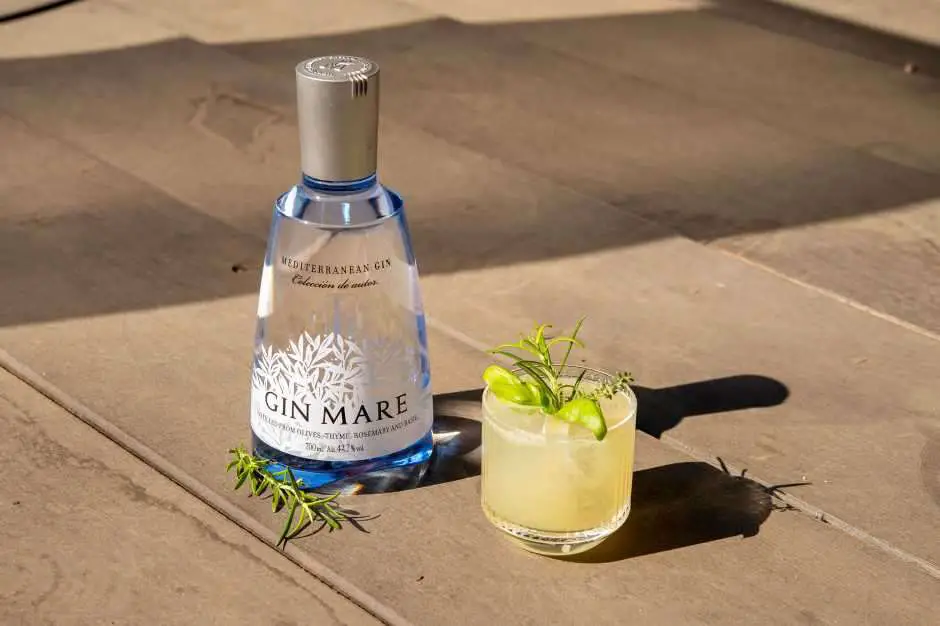 Recipes for gin cocktails to mix yourself
Gin Cocktail Mediterranean Smash
Slight sweetness meets aromatic lemon in this gin cocktail: the herbal freshness gives you a summery zest for life with every sip - combined with a round trip through the botany of the Mediterranean region.
Ingredients:
60ml Gin Mare
30 ml of lemon juice
25 ml sugar syrup
Garnish: basil, rosemary, thyme, olive
Glass: tumbler
Preparation:
Crush the basil and olive in the shaker with a pestle, shake vigorously over ice with the Gin Mare, lemon juice and sugar syrup. Strain into a tumbler and garnish with basil, rosemary, thyme and olive.
Capri Lemonade with the freshness of citrus fruits
Feel the Italian Mediterranean on the palate: the composition of citrus fruits from Capri, fine mandarine notes and fresh lemonade makes you dream of hot summer days. As a refreshing drink with friends on the balcony, this is the perfect moment of indulgence for adults.
Ingredients for a cocktail with gin:
50ml Gin Mare Capri
100ml Seventeen Tonic Water
100 ml fresh lemonade
Garnish: basil leaf
Glass: long drink glass
Preparation:
Pour Gin Mare Capri into a long drink glass filled with ice cubes and top up with equal parts fresh lemonade and tonic water. Garnish with a basil leaf.
Gin and tonic with coffee
It tastes especially good after a meal. The recipe is easy to prepare and perfect for a summer evening.
Ingredients
2 cl gin
8cl tonic water
4 cl cold coffee
ice cubes
Preparation of the gin cocktail
Prepare coffee from fresh beans and then let it cool in the fridge for a few hours.
Fill the glass halfway with ice cubes. Then you add the tonic water and the gin. Slowly fill the glass with coffee. Stir and enjoy.
You can find more gin cocktails recipes here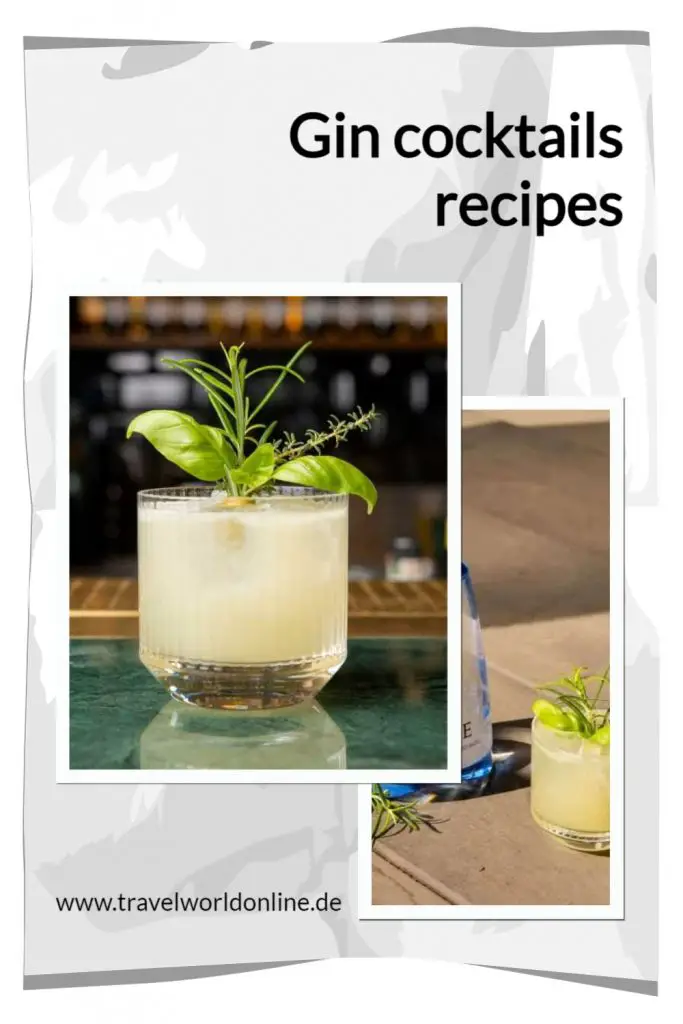 Do you already know:
Source: djd/www.ginmare.com
Photos Gin Cocktails: Gin Mare Cocktails Photo: djd/www.ginmare.com
Gin cocktails with a Mediterranean feel