With the camper through Styria
Our culinary voyages of discovery we usually do it with our own car and spend the night in nearby hotels. But of course there is another way. For example, one of our favorite culinary regions, the Styria in Austria, also explore well with the camper. This spring we were in three different culinary very interesting areas of Styria on the road, and some camper voyagers should pay attention to certain things: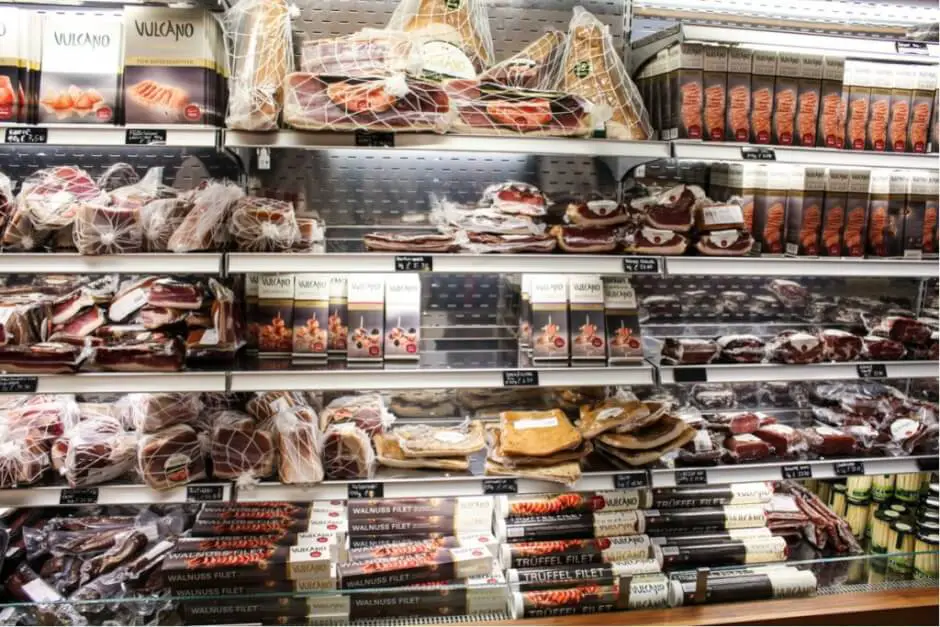 Some producers of Styrian specialties are remote
Not every manufacturer of Styrian specialties can be reached via broad federal highways. Even if the Zotter chocolate factory or the cheese artist in Riegersburg are easy to reach, the ham paradise of Vulcano is more remote. In southern Styria, the pleasure shelf in Ehrenhausen is easy to find. It becomes more difficult with remote wine taverns, which can only be reached via the narrow lanes of the South Styrian Wine Route. And even on the Schilcher Wine Road, it is difficult with larger vehicles to climb the steep paths up to the winegrowers on the slopes above the valley. In other places the path goes through narrow forest paths with low-hanging branches. Therefore, motorhome drivers should inform themselves by telephone before their journey to the winegrowers, the seed oil producers or the ham manufacturers of their choice, how the journey with the motorhome is best and easiest to accomplish.
Parking is not always set up for campers
While in most cases it shouldn't be a problem for farmers or winegrowers to park the mobile home on the edge of the field or path, this is not always the case. In the narrow and steep slopes of the South Styrian Wine Route, it is sometimes difficult for cars to find a parking space at the Heurigen of their choice, especially in summer or autumn when the rush is high during the holiday season or the harvest season. The motorhome makes that difficult. Here, too, it is worthwhile to clarify beforehand whether it is sufficient Parking for a mobile home is available. The same applies to holidays in the spring months.
Tips for motorhome trips
Motorhomes are perfect for culinary discovery tours
And of course mobile homes are perfect for going on a culinary tour of discovery, as they offer plenty of space for souvenirs from these regions. Therefore, it is particularly advisable to go there during the harvest season, as you can take home fresh products such as the delicious fruit juices from Styria or the healthy pumpkinseed oil in large quantities. That Genussregal in Ehrenhausen is ideal as a stopover, if you want to fill up as a motor home traveler his supplies for home. There are many of the regional products directly from the grower, and a fitting explanation of the produce is available in the museum itself.
Other destinations in Styria
Do you already know:
Source: Research on site with the kind support of Tourismus Steiermark
Text: © Copyright Monika Fuchs, TravelWorldOnline
Photos: © Copyright Monika Fuchs, TravelWorldOnline
Go on a culinary journey of discovery with the mobile home