How did RV travel start?
In the Erwin Hymer Museum we learn the history of Motorhome Travel know. When the invitation to the Erwin Hymer Museum in Bad Waldsee fluttered into our house, I first thought: "What should be interesting about a camper museum?" I have to admit that I'm not a vehicle freak. And my time as a camper was also a few years ago. For me, vehicles are usually used only for locomotion. I'm not particularly interested in their story. Unless there's a pink or turquoise Chevy Bel Air in front of me. At least that's what I thought before we visited the RV Museum in the Baden-Württemberg Visited Bad Waldsee.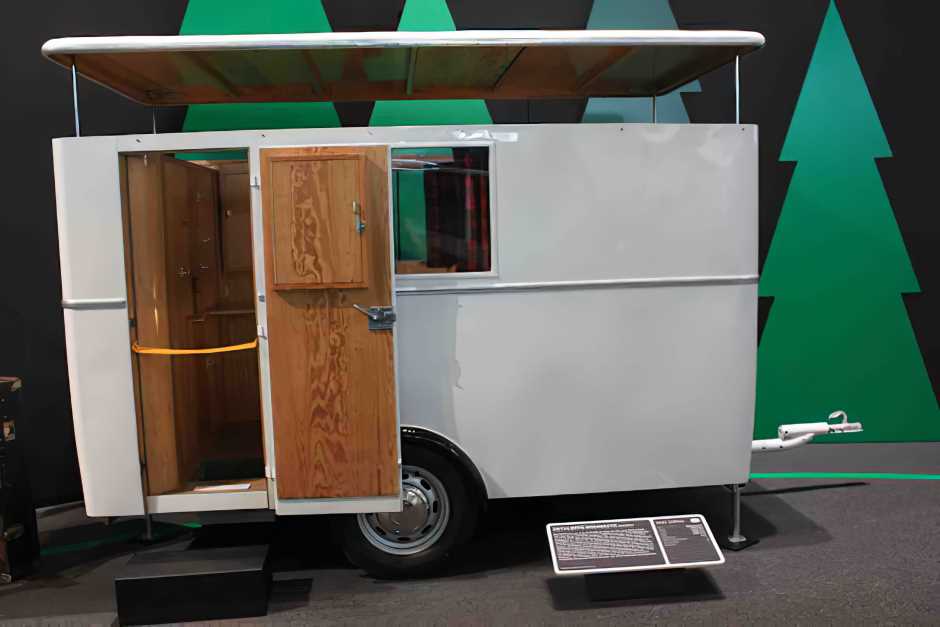 The Erwin Hymer Museum in Bad Waldsee shows the history of mobile home travel
The museum is located - how can it be otherwise - near the company premises of Erwin Hymer AG in Bad Waldsee. It is housed in a modern building. When we are in the pouring rain our car on the Parking I'm still not convinced that this is an issue that may interest me. But on such a rainy day, there is nothing better than a visit to a museum. So we walk with umbrella to the entrance, where we arrive wet despite the short distance.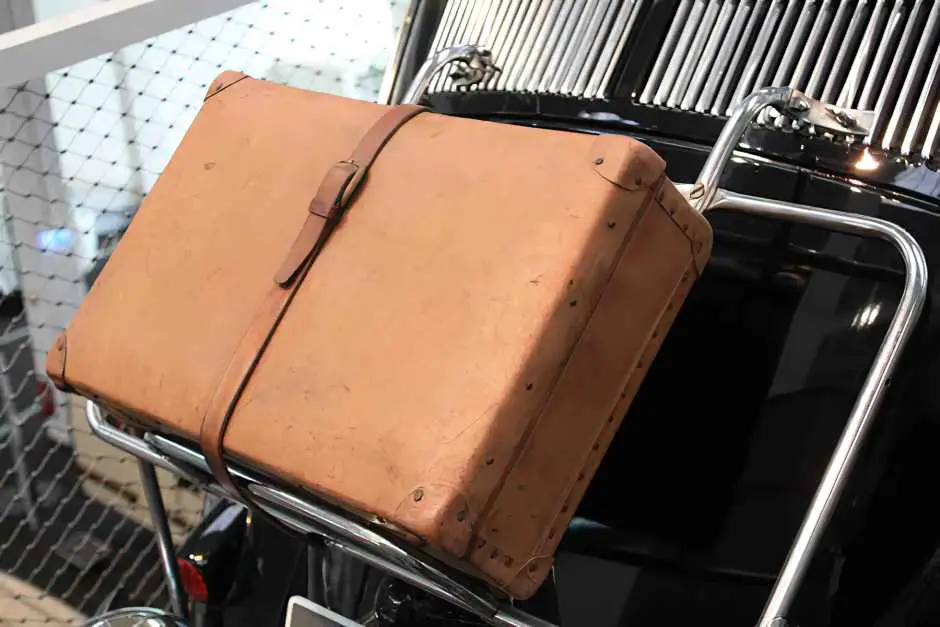 Walk through the history of camper voyages
In the museum, an employee guides us through the exhibition levels. Right at the start, we are standing in front of one of the first "caravans" in Germany. This was the name of the caravan in 1931, when Arist Dethleffs designed his first copy. It looks like a wooden box on wheels. Its interior exudes a dormitory atmosphere rather than a cozy atmosphere. "You had to be a die-hard camping fan to go on vacation with it," I think to myself.
Then our museum tour becomes more and more interesting. A beetle has the suitcase strapped to his rear while he pulls a trailer up the steep path to the third floor. Before that, a red cadet pulls a living ball up the jetty behind him. It was cooked in these basic equipped caravans with camping stoves. From a modern kitchen equipment could be no end of the 1930er years. The picnic basket with unbreakable plastic dishes replaced the domestic kitchen comfort.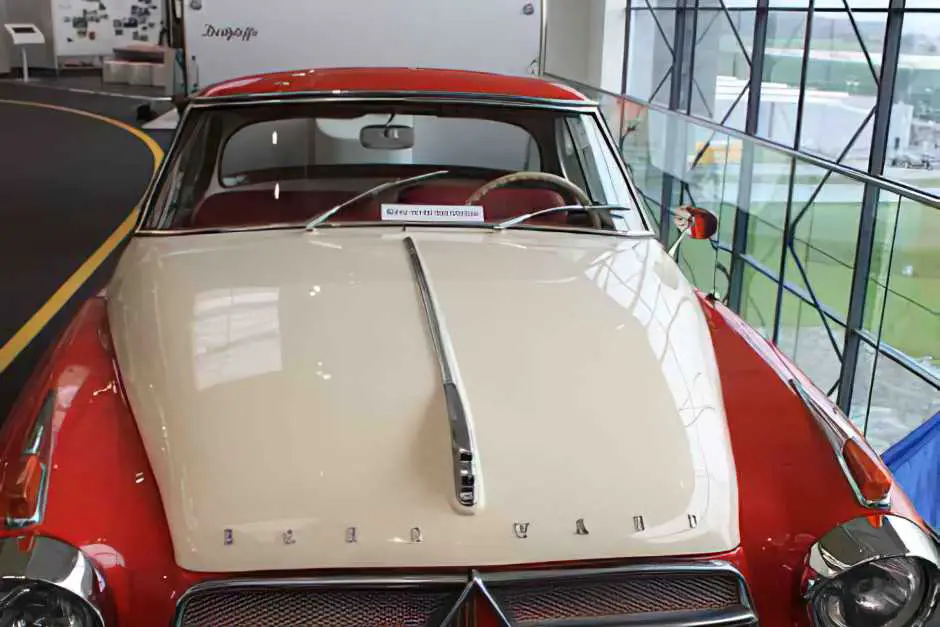 The campers are becoming more luxurious
Only in the 1960er years changed this. A living trailer pulled by a chic Isabella Coupé is comfortably furnished with a padded corner instead of a fold-up wooden bench. He has a sink and fitted wardrobes. However, you had to get the water for it by bucket. Mobile travelers are becoming more demanding. They do not want to give up their comfort on their travels. We see a Motorhome Deluxe with a rooftop terrace. Umbrella and deck chair included. Here are the first built-in showers. These were tight, but guaranteed the RV friends a degree of privacy.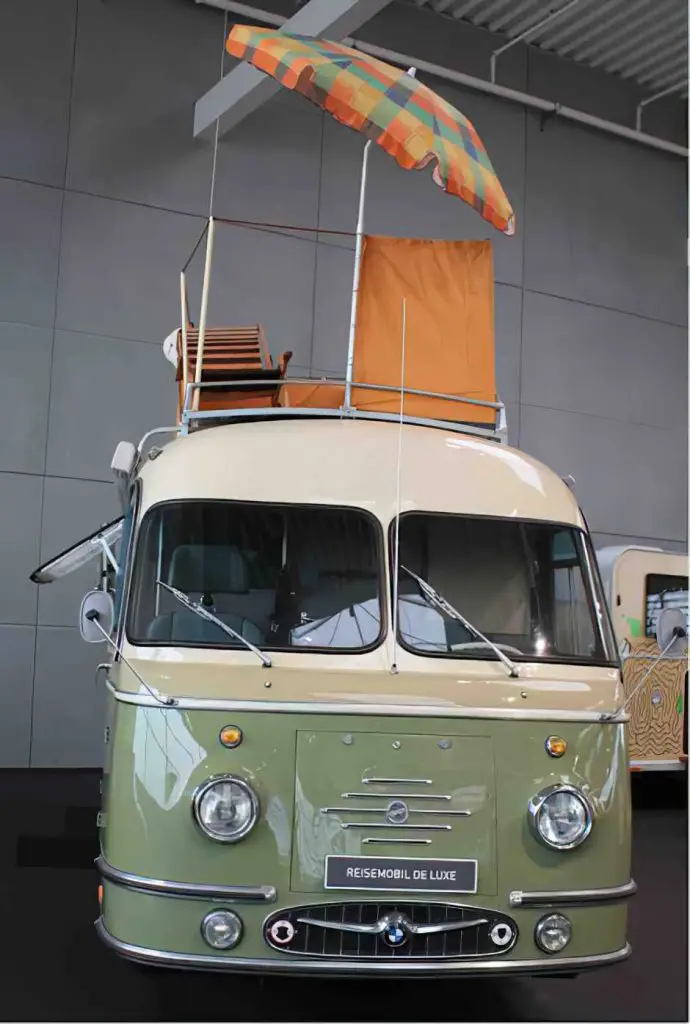 The history of motorhome travel becomes more adventurous
Our journey through the museum not only takes us past the historic RV models, but also through the history of mobile travel. This starts with tours in the mountains. She continues to the south of Italy. The globetrotters of the hippie generation come into play with compact campers. They went to the ashram in India or drove to the souks of Morocco. Almost this walk through the museum seems like a stroll through my own youth. On our vacation trips with my parents, who led us into the mountains, we watched the Schnauferln. They heaved their trailers laboriously over pass roads and mountain passes.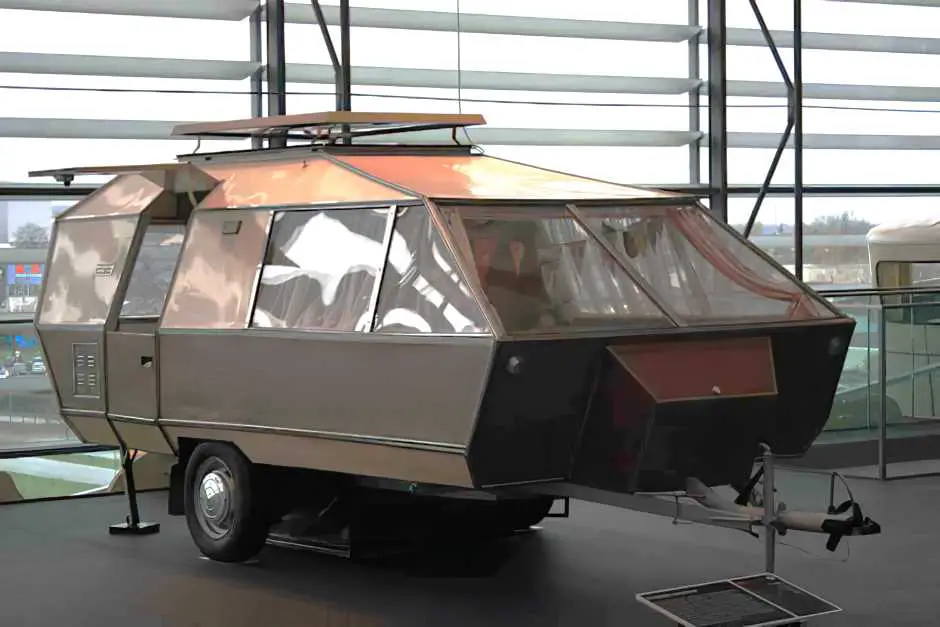 We also get to know the ingenuity of DDR Camper. Anyway, a roof tent on the Trabbi makes me think of expedition vehicles in Namibia. In the desert of Africa you can still sleep in it today. But there are also comfortable living trailers that you built yourself. In those the upholstered furniture under a glass roof was not missing. Pure luxury in the East German way.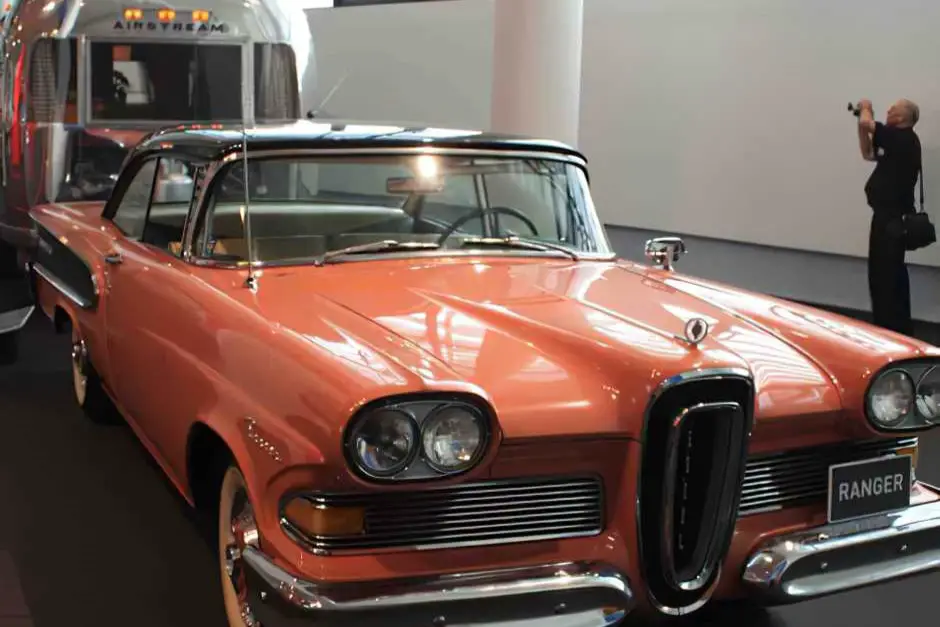 After all, I still come to my vintage car. It's not a Chevy Bel Air, but a Ranger pulls the probably most typical caravan in America through the area. An aluminum airstream still on US roads today. Indestructible they are. Quite different than the caravans, campers and motorhomes modern construction.
 Are you traveling with a motorhome?
---
Travel Arrangements
Parking at the airport
Here you can reserve your parking space at the airport.
Arrival by plane, car, bus and train

Arrival by plane, bus or train*. The nearest airport is Stuttgart. You can also travel by train: Timetable and booking*
Car Rentals:
Cheap car hire - book quickly and easily!
Rent Motorhomes:
Book motorhomes in Europe here! With our Motorhome packing list You'll never forget anything again.
Campsites:
Campsites in the Bad Waldsee area* you can find and reserve here, for example.
Accommodations in the region:
Accommodation for online booking is also available in Bad Waldsee* via Booking.com.
---
Do you also know:
Source of the history of motorhome travel: On-site research into the history of motorhome travel at the invitation of Bad Waldsee. However, our opinion remains our own.
Text history of mobile home travel: © Copyright Monika Fuchs and TravelWorldOnline
Photos: © Copyright Monika Fuchs and TravelWorldOnline
Video: © Copyright Petar Fuchs and TravelWorldOnline
History of camper voyages