Rent your houseboat
A houseboat vacation is an experience that you don't want to miss. We have already done a houseboat tour several times. This is a vacation that could hardly be more relaxing. You organize your day as you like it. Head for ports that you like. Take a break whenever and wherever you want. Take a hike. Swim at a bend in the river. Or you can go on a bike tour along the towpaths. You enjoy landscapes that you have never experienced before. Visiting Villagesthat you would otherwise have passed. Experience a region, a river or a lake landscape more intensely than ever. Renting a houseboat is easy.
You don't need a driver's license. A briefing at the station where you want to rent your houseboat is usually sufficient. Then your houseboat vacation can begin. There are rivers and lakes all over Europe where you can go houseboating. You can find our tips for renting a houseboat in this slide show. Just click through the articles and you will get to our recommendations for houseboat trips.
How travel bloggers experienced their houseboat vacation
We're not the only ones who enjoy houseboat holidays. So we asked around among travel bloggers. You can find out here what experiences they had with a holiday on the houseboat.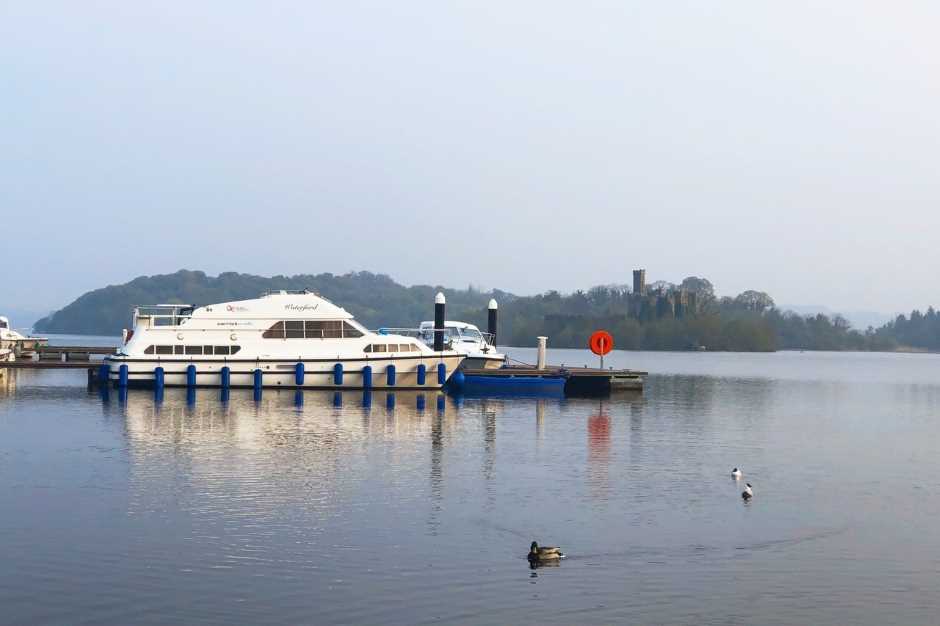 Houseboat Holidays on the River Shannon in Ireland
We have our first, but certainly not our last vacation with the houseboat in Ireland spent. We cruised the Shannon for a week with our family of five - and we all thought it was great. Why? Our teenagers don't like to change accommodation when on vacation and sleep late in the mornings. For my part, I always need variety and a program. A houseboat holiday is ideal for juggling all of this. You don't need to change accommodation because it changes place with you.
So you get to see quite a lot without the hassle of packing your suitcase. The leisurely chug along on the houseboat is pure deceleration. During the drive you can enjoy the view of the lush green Irish landscape. For any type of group, a houseboat vacation is ideal for team building. Everyone has to lend a hand, especially with the locks, every hand is required. During the trip, some stand on deck and steer the boat, while the other crew members prepare a delicious meal for everyone in the galley.
In Ireland, even beginners can easily rent a houseboat without a license. It is perfect for this type of holiday as there are many places and places of interest along the River Shannon.
A holiday on a houseboat is a very special experience because you get so close to nature and it's wonderful to enjoy your first coffee in the morning with a view of the lake. So what are you waiting for: cast off!
About the blog Madame Fernweh
Sabine writes travel reports and tips for families, couples and stagers on her blog Madame Fernweh. You can read more about her houseboat holiday in Ireland in her article "Experience report houseboat Ireland with children" Experienced.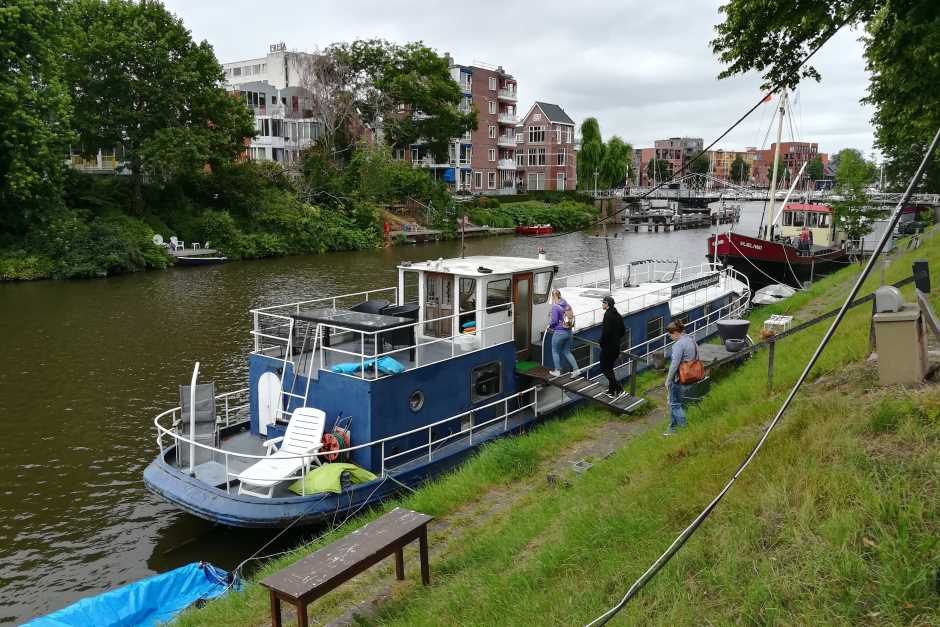 Rent a houseboat for overnight stays in Groningen
The city of Groningen is located in north of the Netherlands and is crossed by many small and larger canals. Not only tourist boats chug through the waterways, many houseboats are also anchored here. The city Groningen we've been wanting to see each other for a long time. So what could be more obvious than combining the long weekend directly with a stay on a houseboat?
Our houseboat was anchored, but according to the owner it was still drivable. But since we didn't have any experience and navigating through the channels would only have been something for professionals, it wasn't a big deal for us. The boat was well equipped and big enough for 4 people. There was even a dinghy to row a little on the canal.
What was initially unusual was the low ceiling height. And the swaying. Even if you are just at anchor, every passing boat quickly shakes your home. It takes some getting used to and is definitely not for everyone.
Overall, we really enjoyed our first stay on a houseboat. In the future we want to go on a trip with one ourselves. And the city of Groningen is always worth a visit anyway.
About the Blog Worthseeing
On Worthseeing.de you will find travel tips and reports for Europe and the wide world. Far away from any bucket list, you will discover travel destinations far away from the mainstream or see hotspots from a new perspective.
With these things you are well equipped to rent a houseboat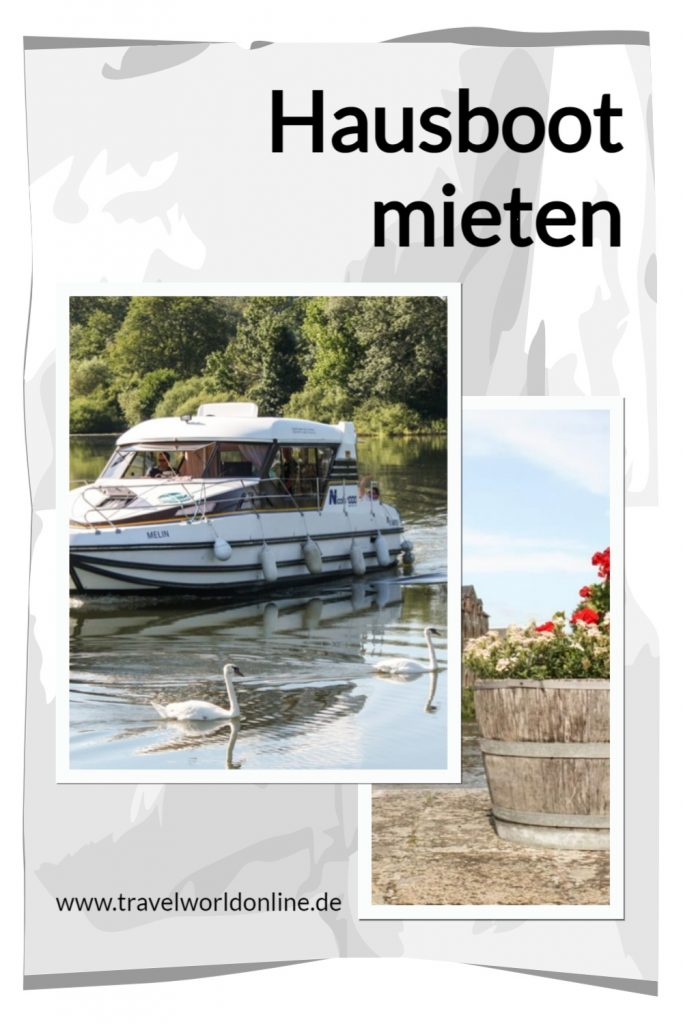 Do you already know:
Source houseboat vacation: own research on site
Text rent a houseboat: © Copyright Monika Fuchs, TravelWorldOnline
Photos of renting a houseboat: © Copyright Monika Fuchs, TravelWorldOnline
Rent a houseboat - this is how a houseboat vacation works