Travel tips on how to experience Toronto attractions cheaply
How to experience Toronto sights cheap, we have tested on this trip. That does not work, you mean? Oh, but if you know the tricks we present here. Our Toronto tipsHow to experience the city cheap, help you. Search for hotels in the center on your budget.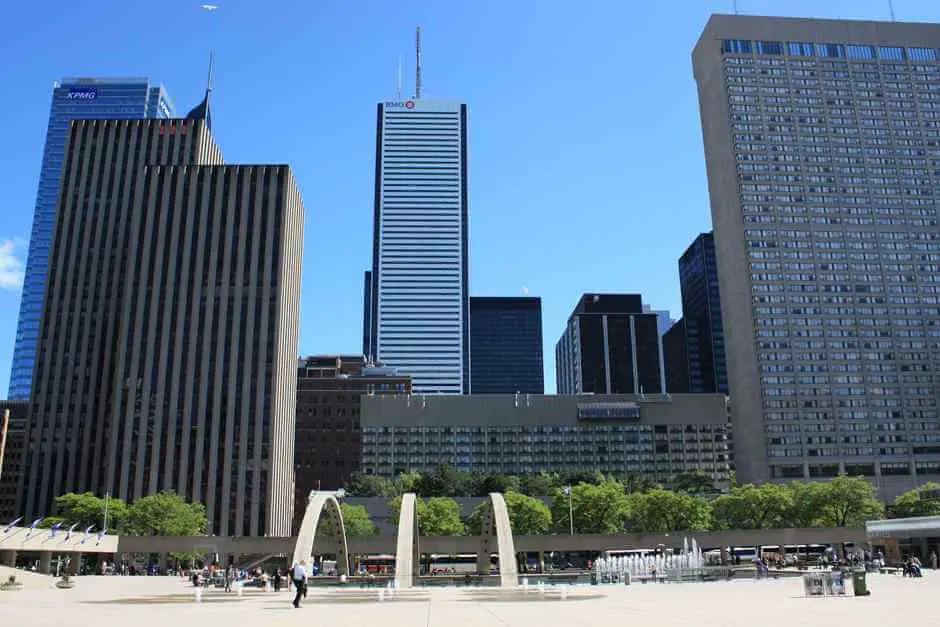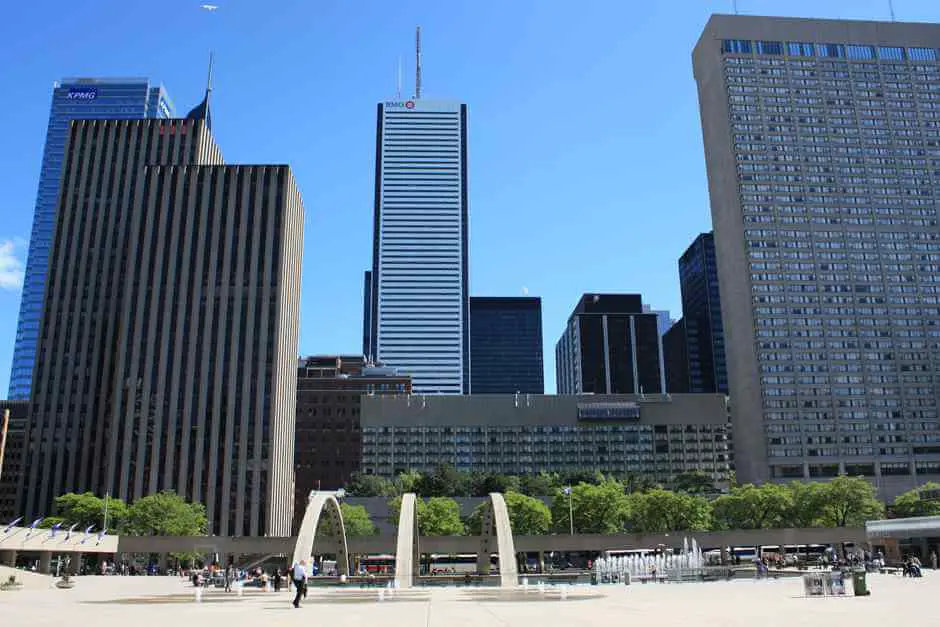 Of course, the hotels that are further out of town are cheaper. However, you should also include the travel costs in your considerations here. Toronto is the biggest City of Canada, Therefore, the traffic density is high. It is better to look for a hotel or a hostel in the city center. From there you can explore the city on foot or by subway, tram or bus. You can also buy a two-day pass for sightseeing buses.
It does not have to be the Ritz
We usually stay in hotels with at least three stars on our Toronto trips. For the days of our Toronto trip for little money, we rented a vacation apartment. The situation could hardly be better. Toronto sights are practically on our doorstep. Our room is located in one of the high-rise buildings right on Lake Ontario. It is just steps away from the ferry station from which the ships leave for the Toronto Islands. The city center can be reached in a few minutes on foot.
We have our own apartment in the days we stay here. The best: the Westin Hotel is located in the neighboring house. However, while you pay at least (!) $ 269 for a double room for the night, the night in Toronto only costs us $ 80 a night. Good - we don't have a breakfast restaurant in the house. But there are only steps to the coffee shop, which serves excellent Eggs Benedict. Coffee shops like this one are located on Queens Quay, one of the Toronto attractions. There are also cheap hostels in downtown Toronto.
Hostels in Canada Toronto
Avoid a car - the best way to see Toronto attractions is on foot
Although we always like to have our rental car for a visit to a city, this time we do without a mobile pedestal, We save a lot of money here, because usually the hotels in the city charge considerable prices for parking a car. It also eliminates the cost of renting a car during the first few days, which we instead invest in short taxi rides when we are in a hurry or when using transportation such as buses, trams, or subways. This takes a little more time, but is cheaper. The best way to explore Toronto attractions is on foot.
We buy one TTC Presto day pass, which currently costs 13,00 per day (as of 10.02.2020) and allows us unlimited travel on public transport. We can also reach more remote Toronto attractions. You only pay for the express lines in the city center. If you are traveling in Toronto with a rental car, parking costs in the hotel are added to the rental costs, which are rarely less than $ 15,00 per day. There are also the prices for petrol and for parking spaces that are used in the city during the day. If you are on the road all day, you can easily save 50%. Remarkable, in my opinion.
Extra charges that are often high in a luxury hotel, such as in-room Wi-Fi access, are free here. Well, we have to bring our bags up by ourselves, but this is a little nuisance when comparing the price difference between a luxury hotel and an apartment overlooking the CN Tower.
You may also be interested in: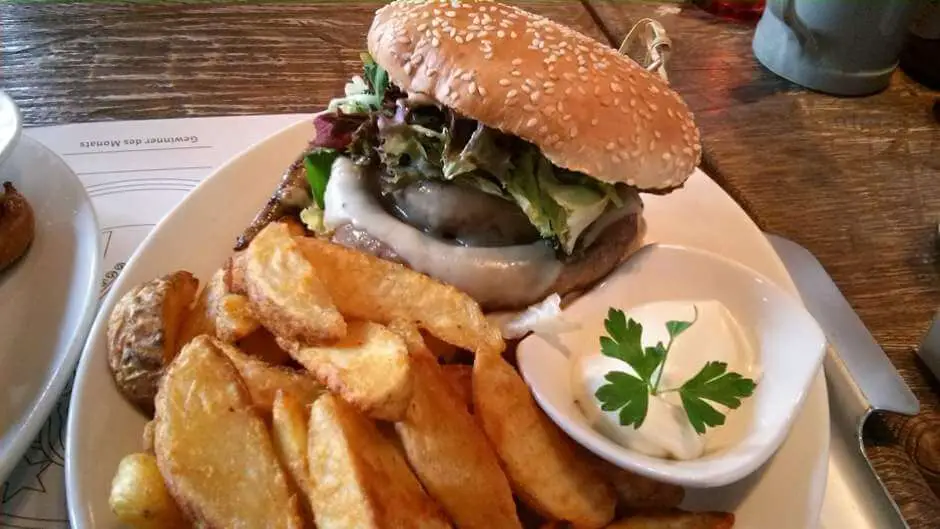 Breakfast in coffee shops and dinner in good restaurants
If we had time to prepare our breakfast, we could do it in the microwave and with the coffee machine that is in our room. Overlooking one of Toronto's top attractions - the CN Tower. But since we don't have the time, we prefer to go to one of the coffee shops in the area for breakfast. There is a large selection.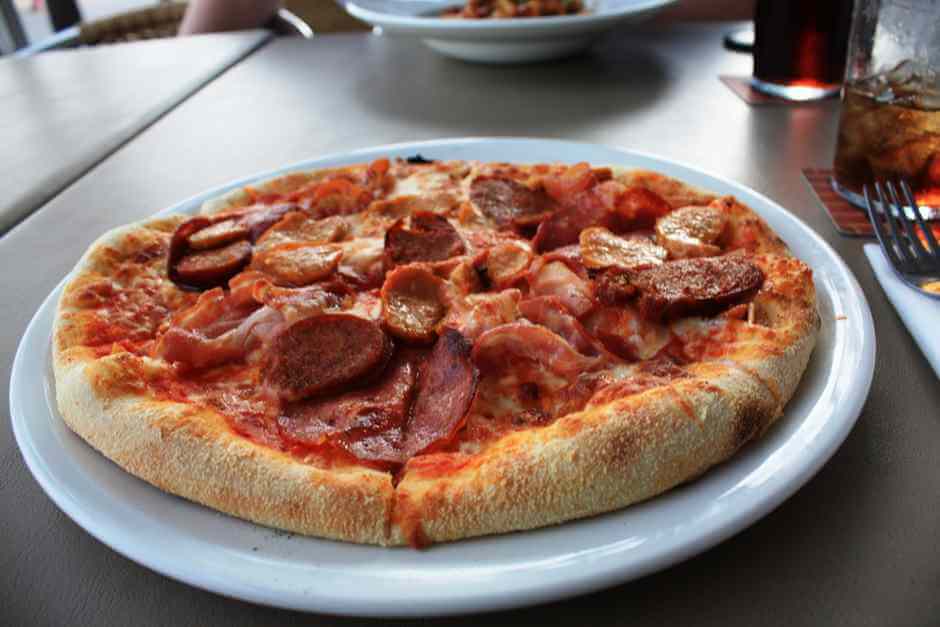 We eat on four days in three cafes: excellent Eggs Benedict with fruit salad and served by a friendly waiter (twice breakfast, two coffee and 1 orange juice for $ 17), once at Second Cup, where we each have a bagel with egg and Get sausages plus two double Cafe Americano ($ 20 for two) and a stand-up snack in Queens Quay for $ 17 a bagel with egg, a croissant with egg, two cups of coffee, 1 orange juice and a cupcake. In a top hotel like the Westin you can easily pay $ 29 per person for breakfast. Here, too, we save almost 50% of the price charged in a luxury hotel. Two of the cafes we visit are located in Queens Quay - itself one of the Toronto attractions that are worth visiting.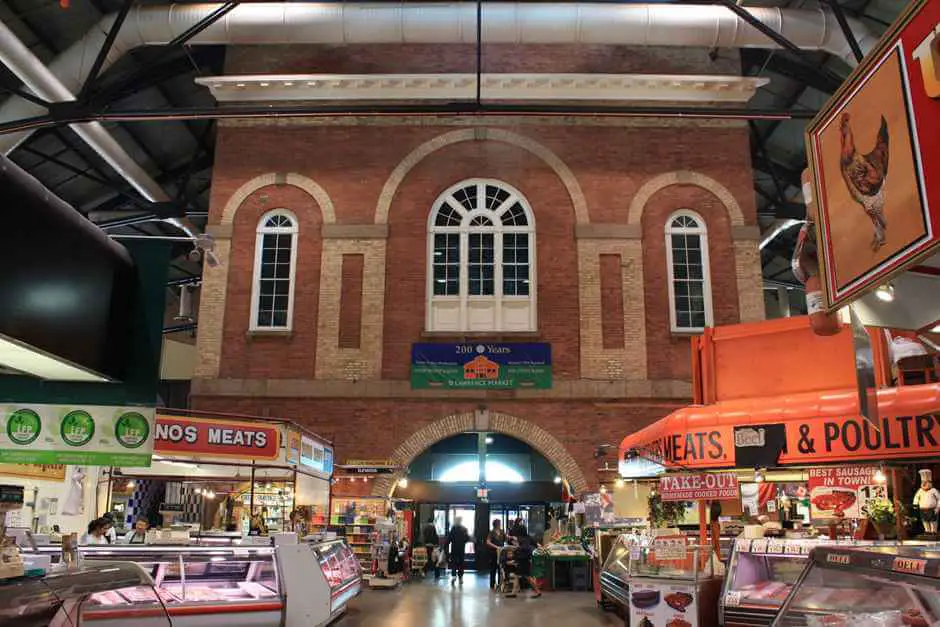 Packing tips for a city trip to Canada Toronto
Canada Toronto attractions that can visit for no or little money
Admission and prices for activities can quickly increase your travel budget. However, there are things you can do for your Toronto trip for free or for a small price. With these tips you protect your wallet and still see Toronto attractions from different perspectives.
In this pedestrian zone in the vicinity of the former Gooderham & Worts Distillery just outside the city center, you can stroll through galleries and shops. The former quarter of the whiskey distillery has developed into a Toronto attraction. Large chain stores are not permitted here. Instead you will find nice boutiques and arts and craft stores.
Address:
55 Mill St.
Toronto, ON M5A 3CE
Website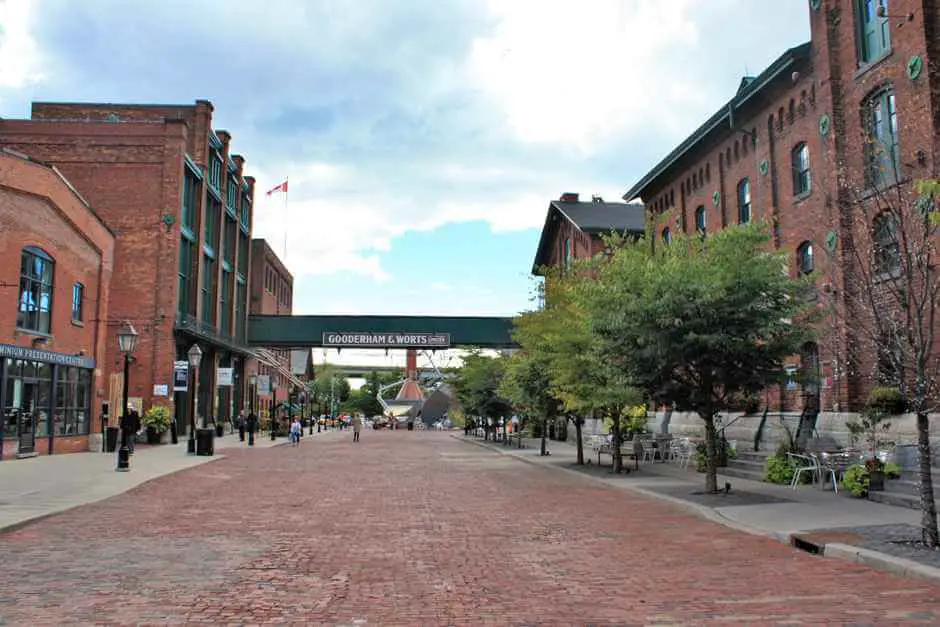 One of my favorite Toronto attractions is the markets. The St. Lawrence Market on the corner of Front Street and Jarvis offers all kinds of food. The market is a perfect place for an inexpensive breakfast or lunch. Or you can buy fresh fruit, pastries or sandwiches for yourself Picknick on road. The market is open every day except Sunday and Monday.
Address:
93 Front St. E
Toronto, ON M5E 1C3
Website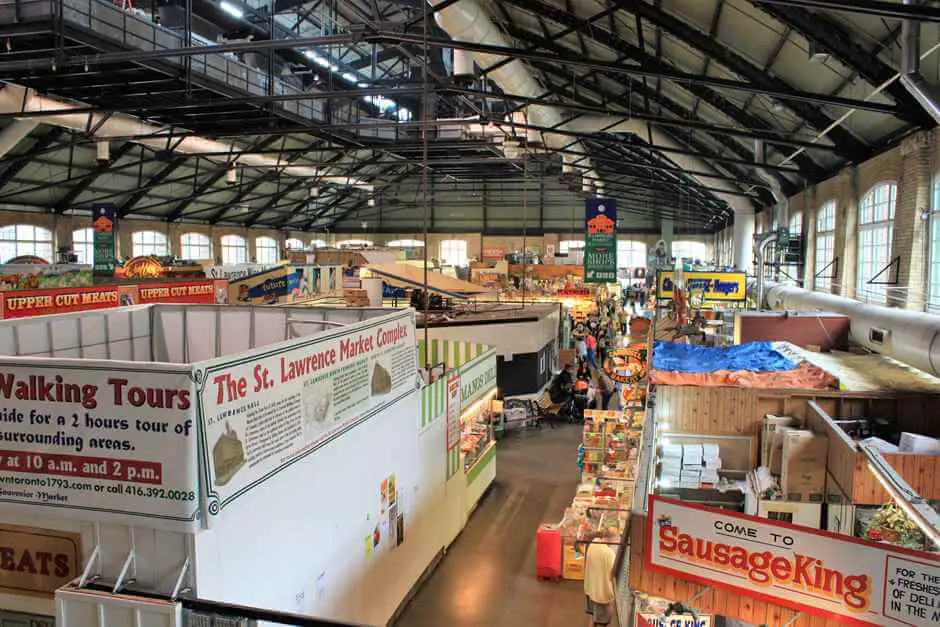 Culture at the Harbourfront Center
Queens Quay is one of the Toronto attractions that attracts culture lovers in the summer. You can experience a variety of free cultural activities against the backdrop of Lake Ontario. A walk along the waterfront or a visit to one of the parks is also worthwhile. In the market building there are always readings, art exhibitions or shows. Shops and restaurants are also available.
Address:
235 Queens Quay W
Toronto, ON M5J 2G8
Experience a show at Yonge-Dundas Square
Yonge-Dundas Square is less well known among the Toronto sights. Yonge-Dundas Square is a little reminiscent of New York City's Times Square. Here you will often find free events, such as films, concerts or promotional events.
Address:
1 Dundas St. E
Toronto, ON M5B 2R8
Website
Concerts of the Canadian Opera Company
If cultural Toronto attractions count among your travel destinations, we recommend the free concerts of the Canadian Opera Company. Take a picnic and attend one of the Canadian Opera Company's free midday shows. It offers free music concerts in the amphitheater of the Four Seasons Center for the Performing Arts.
Address:
145 Queen St. W
Toronto, ON M5H 4G1
Website
Take a tram to The Beaches
The Beaches is a suburb of Toronto in the East End of the city. There is a long beach along Lake Ontario. Here you can spend a day at the beach, walking the promenade or strolling through the shops and restaurants on Queen Street East.
To get there, it is best to take the tram 501. This drives along Queen Street. So you get at the same time still a cheap tour of one of Toronto's most famous street.
Use the "Free" time in the museums in Canada
Several museums offer free entry at certain times of the week. A perfect opportunity to get to know the cultural offer of Torontos.
The permanent exhibition of Art Gallery of Ontario is open every Wednesday from 18.00 to 21.00.
The Bata Shoe Museum offers "pay as much as you want" access to the museum every Thursday between 17.00 p.m. and 20.00 p.m. It recommends a donation of $ 5 per person. More information about the museum here.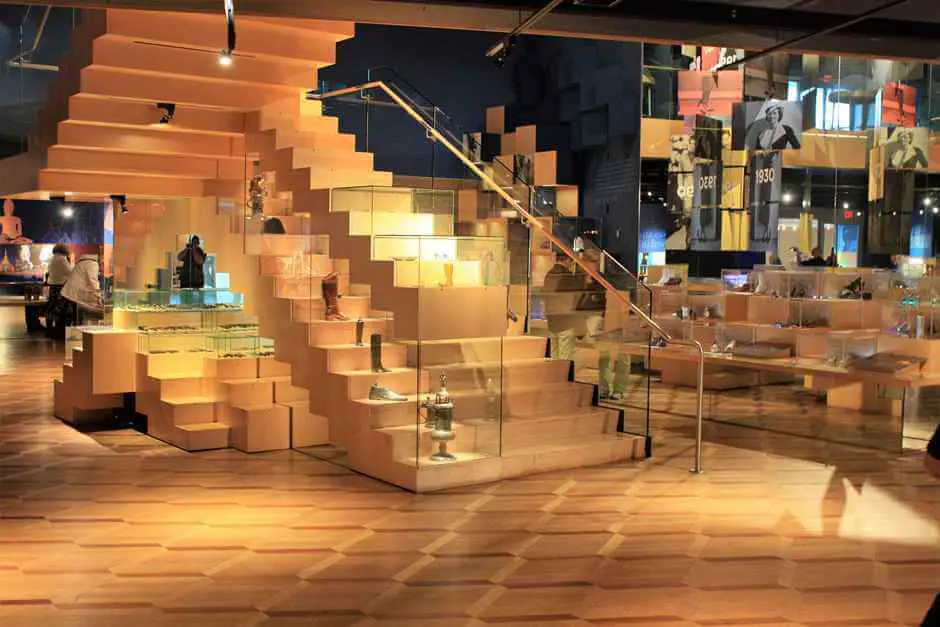 The Museum of Contemporary Canadian Art (MOCCA) offers permanent "pay-what-you-can" entry.
The Market Gallery at St. Lawrence Market, which deals with Toronto's history and culture, is also permanently accessible for free.
The Kensington Market is one of the Toronto attractions where you can experience the cultural diversity of the city up close. It is not a food market in the narrow sense of the word. Although you will find plenty of fruit and food stalls. There are also stores that offer vintage furniture. Second hand clothing is on offer as well as dresses from exotic countries around the world. A visit to Kensington Market is easy on the wallet if you are looking for inexpensive food to go. There are numerous Latin American specialties in take-out shops.
Address:
Kensington Ave.
Toronto, ON M5T 2K2
Website
Another area where you can experience Toronto sights for free is Chinatown. The Chinatown is probably the most exotic district that Toronto offers. Around the intersection of Dundas Spadina you feel like in a Chinese city. Store signs, passers-by and the range of goods in the shops are reminiscent of China. Visit one of the grocery stores and immerse yourself in a world of exotic foods. Try Dim Sum at one of Chinatown's restaurants. Or get inspired by the Chinese art on Spadina Street for taking pictures. A stroll through Chinatown costs nothing and shows you the multicultural side of Toronto.
Address:
Corner Dundas / Spadina St.
Toronto
Website
If you want to see and experience more of Toronto's many cultures then why not visit Chinatown and Kensington Market? Walk through the College and Bathurst St, Here you will find shops and restaurants of Portuguese, Italians, Ethiopians. In Bathurst Street stands an Orthodox church. So, on a tour of Spadina, College, Bathurst and Dundas Avenue, you can experience the multi-cultural city of Toronto impressively.
On Center Island - one of the islands off Toronto's downtown on Lake Ontario - you'll experience the city from a different side. In ten minutes, the ferry takes you from the hustle and bustle of the city into an oasis of peace. Enjoy great views of Toronto's skyline, the CN Tower, and the Rogers Center on a stroll through the island. The Ferry runs all 15 to 30 minutes and costs between $ 4 and $ 8 (Stand: 2019) for the round trip. To avoid queues, you can have the ticket printed in the hotel. A visit to Center Island combines well with a visit to Toronto Waterfront.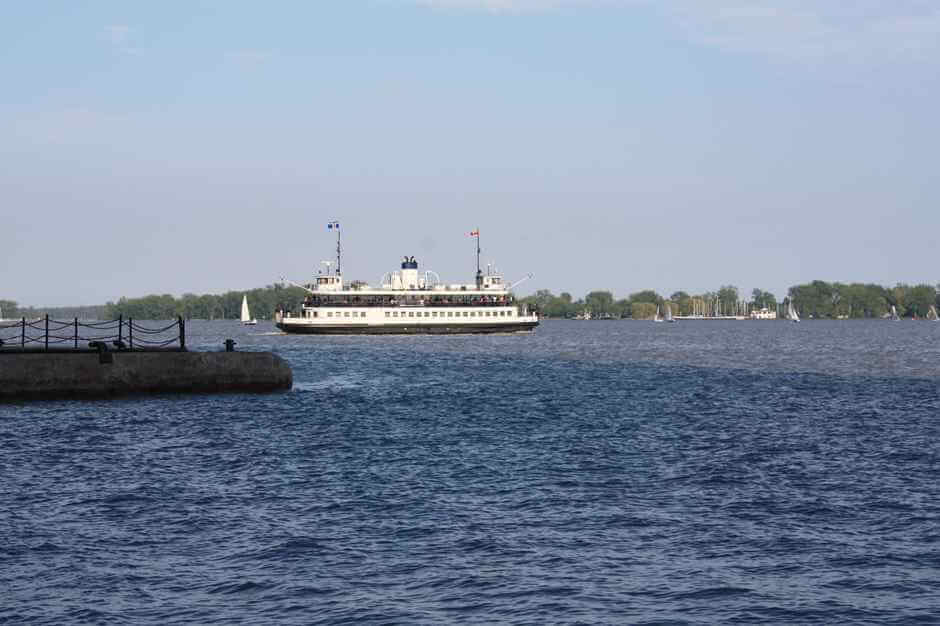 If you want to get to know Toronto sights cheaply on your vacation, these tips can easily save two thirds of the costs of a stay in a four- to five-star hotel and with a rental car. You don't have to do without comfort and a beautiful location. And you can also see numerous Toronto sights.
More travel tips for Toronto attractions
Find more Five cities you should see in Canadapresents Kate O'Malley of Vagrants of the World.
---
Travel Organization Toronto Attractions:
Getting there:
Air Canada, Lufthansa, Condor and Icelandair fly from Germany to Toronto.
Hotels:
Hotels in Toronto * You can book through our partner booking.com.
Sightseeing tours:
Bay here your sightseeing Tours in Toronto or a trip to Niagara Falls *.
---
The 10 most popular posts on our blog except Toronto:
Source for how to experience the city cheaply: own research on site. Updated 10.02.2020.
Text How To Experience Toronto Attractions Cheaply: © Copyright Monika Fuchs, TravelWorldOnline
Photos: © Copyright Monika Fuchs, TravelWorldOnline