How to prepare an absinthe drink

We were once again on paths for foodies. The Franche Comté region in France had invited us to an absinthe tasting in Munich. If you are now wondering where Franche Comté is located, you are not alone. We didn't really know either. The region is located in eastern France and consists of the four departments Doubs, Jura, Haute-Saône and Territoire de Belfort. It extends between Mulhouse and the region around Geneva, bordering on Switzerland. It can be reached from Munich in about six hours by car. If you are coming from northern Germany, you can do so comfortably with the TGV via Frankfurt do. There are two TGV train stations in Franche Comté: in Belfort and Besancon.
Where is the Franche Comté
The region is a good stopover on the way to the south of France and is ideal for a stopover of several days. So you can reduce the stress of vacation. There are countless possibilities for this: culture in museums and castles, cities that are worth visiting, and a landscape that promises idyll. Even for houseboat tourists, as we were on the Mayenne in western France for the first time, there are two rivers on which vacation days can be spent in peace: the Saone and the Doubs .. Hiking trails in the mountains of the Jura in the south of Franche Comté await active holidaymakers with landscapes. And there is the absinthe route, the attraction that made us accept the invitation to this evening. We wanted to find out more about this drink and that evening we learned how to make an absinthe drink. Here are the instructions.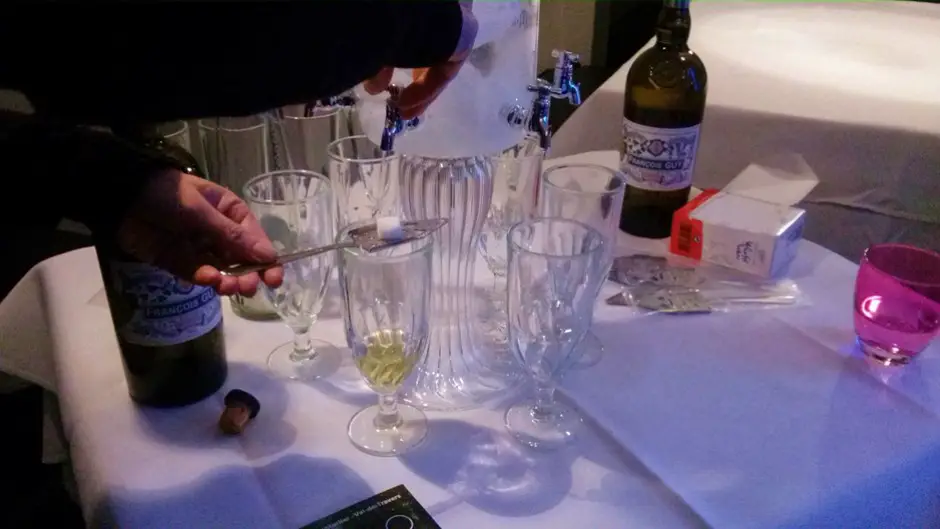 What is absinthe?
Absinthe is a drink with a story. It came into vogue in Switzerland at the end of the 19th century, but continued its success story almost immediately in France. It consists of herbs: including anise, fennel, lemon balm, hyssop and St. John's wort. The ladies from Franche Comté Tourism could not tell us whether vermouth is still being added today. We'd have to find out on site. The recipe for the production of absinthe was changed when Switzerland released production again in 2005.
In any case, the herbs ensure the green color of the absinthe. As far as the alcohol content is concerned, absinthe has it all: we tried absinthe with 48% vol. But there is also absinthe, which contains up to 68% alcohol. Perhaps the alcohol content was one of the reasons absinthe was finally banned in 1915. At least that, the poor quality of the alcohol and the amount of it consumed, could have been the cause of the side effects that absinthe caused in its lovers after consumption: dizziness, hallucinations, delusions, depression, convulsions, blindness and mental and physical decline were part of it.
Absinthe was popular
As we could see during the tasting ourselves, absinthe tastes strongly of herbs. The taste reminded me of liquorice. I can well imagine how this drink conquered the bourgeoisie of France and the USA at the beginning of the last century. Absinthe lovers included Charles Baudelaire, Paul Gauguin, Vincent van Gogh, Ernest Hemingway, Edgar Allan Poe, Arthur Rimbaud, Henri de Toulouse-Lautrec, Oscar Wilde, a who's who of the literary and art elite in France, Great Britain and the UK USA at the turn of the 20th century.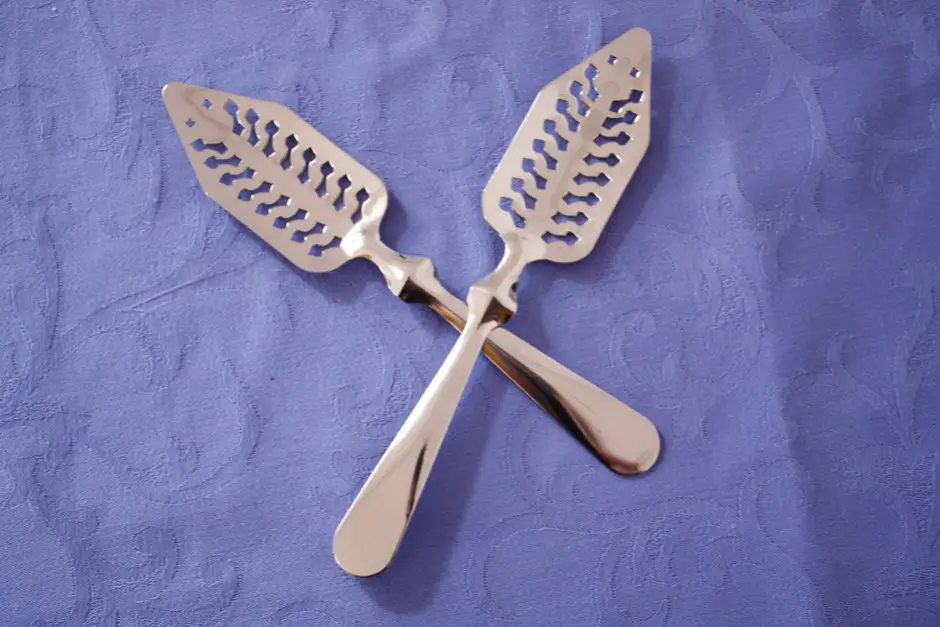 This is how you taste absinthe
I felt a bit queasy when I had my first glass of absinthe prepared. And yes, this time I left that to the connoisseurs. For the first time, I didn't dare to try it out myself. How do you prepare an absinthe drink? If you want to prepare your absinthe drink in style, you need a vessel from which ice water - kept ice cold with ice cubes - trickles through taps into the glasses with absinthe.
You put absinthe up to three centimeters high into the glass and place an absinthe spoon over the glass, which is opened by splitting. Put a lump of sugar on this spoon and let as much water drip over it as you wish. At 45% alcohol it can be a little less, but at 68% it is advisable to fill the glass with water. This means that every absinthe drinker can determine the strength of his drink himself. By adding water, the absinthe changes color and takes on a milky green tone.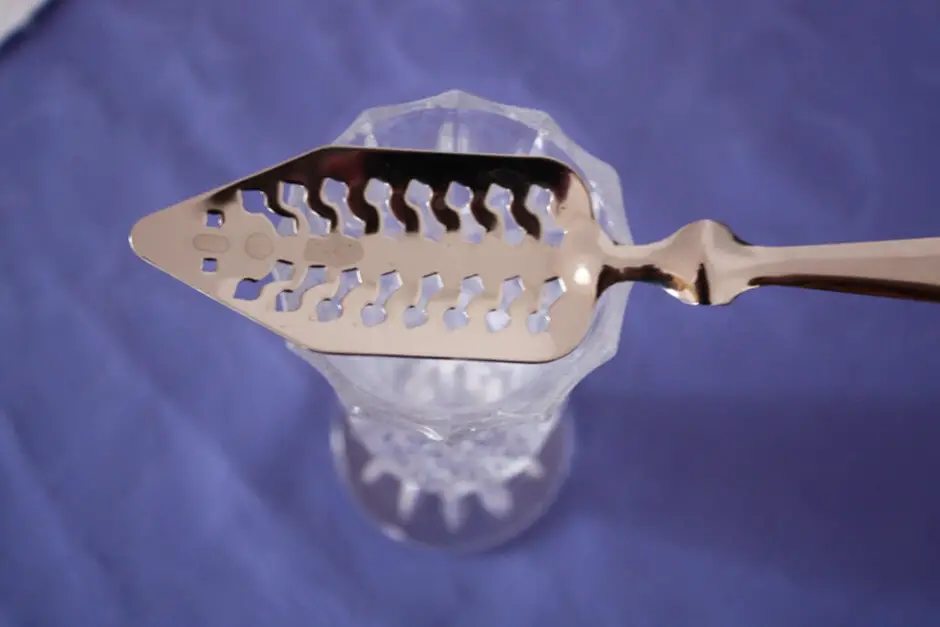 If you feel like learning more about absinthe and how to make it, on the Absinthe Route from Pontarlier to Fontaine Froide du Creux-du-Van through the Franche Comté and Switzerland, you can visit distilleries, vermouths, dry storage, places with Underground past and museums that deal with absinthe get to know.
France Travel Tips from Travel Bloggers
Do you already know:
Source: research. We would like to thank Franche Comté for the invitation to the absinthe tasting and the answer to the question: How do you prepare an absinthe drink?
Text: © Copyright Monika Fuchs, TravelWorldOnline
Photos: © Copyright Monika Fuchs, TravelWorldOnline
How to prepare an absinthe drink