Wide hiking boots - What should you pay attention to when buying?
Light hiking boots for wide feet are hard to find. Who, like me, has strong feet that swell up quickly when walking longer, knows how difficult it is to fit Walking shoes for wide feet to find. I have therefore intensively dealt with the search. In normal shoe stores or sports shops, I can't find suitable hiking shoes for my problem feet. Most of these stores offer standardized shoe sizes that are too narrow and too narrow for my feet. Even in specialized shoe stores, most of all Shoes for strong feet offer, this is difficult. There are usually only low shoes or shoes for everyday use. Here we show you which lightweight hiking shoes women can wear.
Buying wide shoes online is easier
Such special shoes are easier to find online. Especially with Hiking it is important that the hiking shoes do not squeeze. There should also be enough space to the front so that the toes do not bump when going downhill. This is particularly important if you have wide feet. Otherwise, hiking quickly becomes torture. It is best to wear hiking socks when trying on the shoes. The heel must be tight and the foot must not slide forward or back. It is important that there is enough space for the toes. Wide walking shoes need one wide toe box *.
The right Size is important, if you buy Walking Shoes for wide Feet
You should consider that the feet swell when walking for a long time. Therefore, wide hiking shoes should offer enough space for sensitive feet. It is also important that you can wear socks in it. However, the shoes must also be tight. Otherwise walking will tire quickly. I therefore recommend buying a shoe size larger than normal. Make sure you choose more shoes than usual. Thick socks fit easily, and when your feet swell, the toes have room to spread. Wide hiking shoes for women now make every hike and walk a pleasure.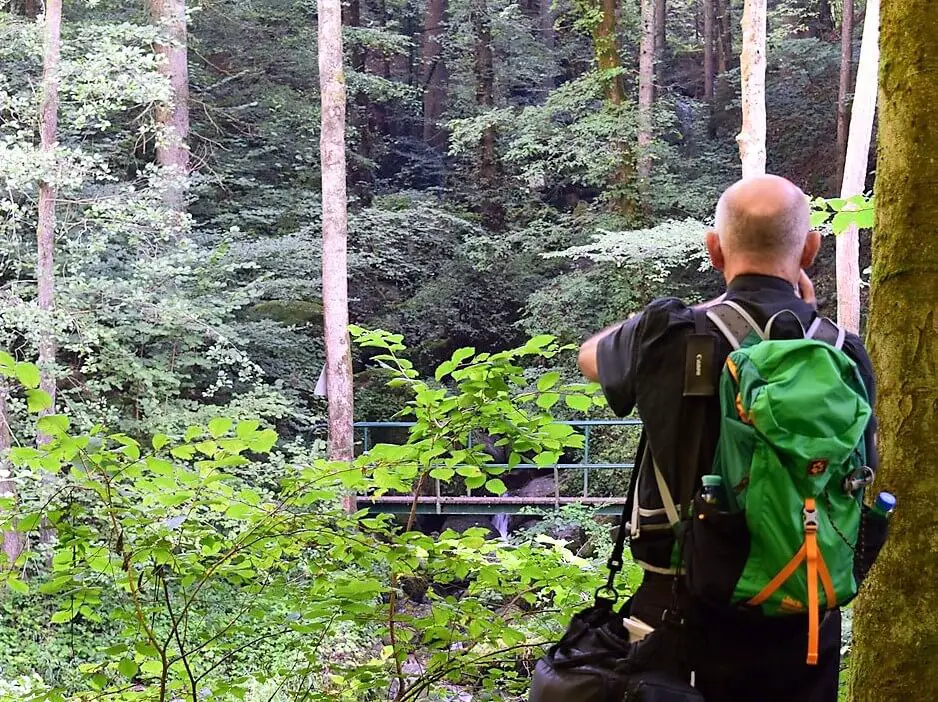 Lightweight Walking Shoes for wide Feet on easy Paths
Personally, I have had very good experiences with lace-up shoes for easy hikes. These are specially made for sensitive feet. If you wear these shoes while walking or hiking, you hardly feel the texture of the ground you are walking on. They are also amazingly light. They don't tire your legs as quickly as other shoes. What I also like is that these wide hiking shoes like these can be combined well with trousers for every occasion. With this you cut a good figure even on formal occasions. So they are perfect for longer trips, on which they can be used in many ways.
Lightweight Hiking Shoes for wide Feet for Ladies
I am a big fan of Ganter shoes. These are convenient. They offer plenty of space for a wide forefoot. I also find it very pleasant that they are light and do not tire when walking. They look chic, even though they are specially designed for wide feet. Therefore, I can wear them on long walks or hikes as well as in the city. This proves to be very advantageous for travel. Here I present three Ganter shoes that you can order online: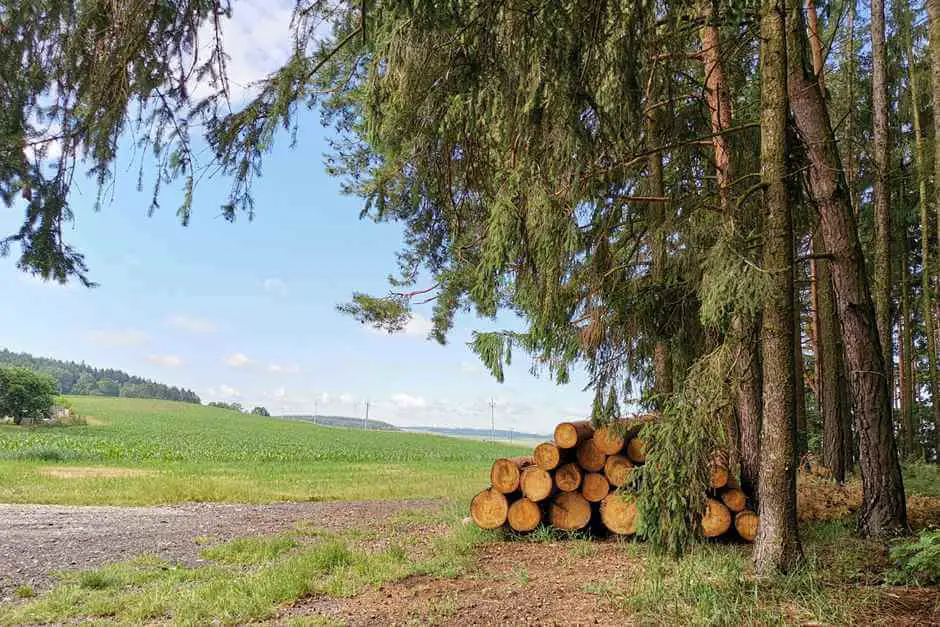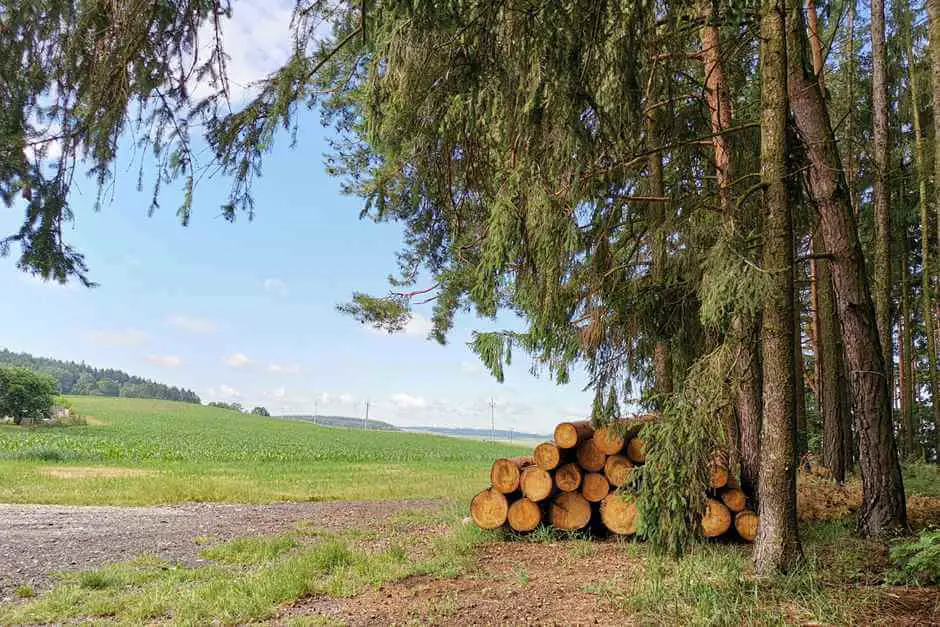 Wide Hiking Boots for Women are suitable when the Terrain is rougher
If you are looking for walking shoes for wide feet, the choice is quite limited. With hiking boots for wide feet*
, you should make sure that they give your joints support. They should extend over the ankles so they are protected even in difficult terrain. This reduces the risk of injury if you fold over on uneven ground. Such boots are not cheap. However, this issue pays off when hiking. These are the models we have found for it in Europe. If you want to buy from Amazon in USA, just click the link above.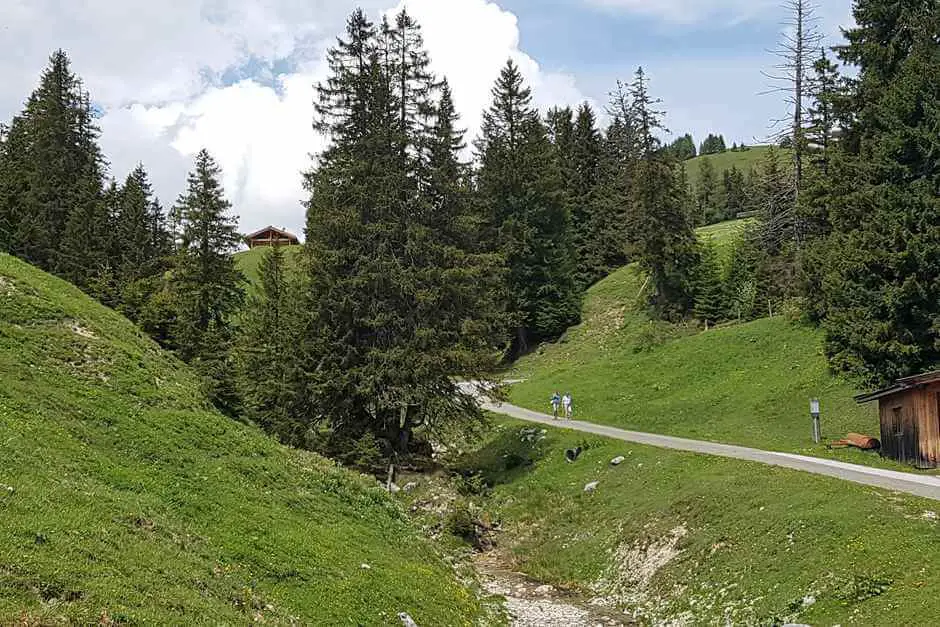 Trekking boots instead of hiking boots for long hikes
Trekking boots for wide feet are usually only available as unisex shoes. Wide hiking shoes for wide feet are particularly resistant and can withstand a long period of use in difficult terrain. Not all of them are waterproof. It is important that they offer good grip on unsafe terrain. You should pay particular attention to this when buying, especially if you are planning a trek through the wilderness.
Selected trekking shoes for wide feet ladies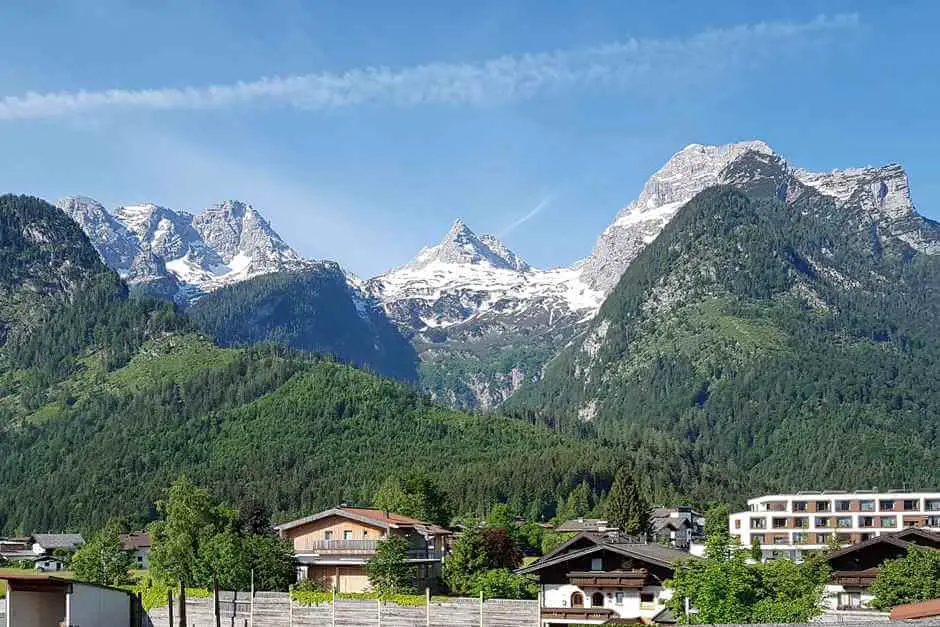 Light hiking shoes Test Stiftung Warentest
In this case, the test for light hiking shoes for women was not carried out by the Stiftung Warentest, but by the Swiss consumer magazine Saldo (fee-based), Light hiking shoes were tested. Wide hiking boots were not the subject of the test. The tested shoes are suitable for hikes to the tree line. However, they are not enough for the high mountains. It was assessed how waterproof, durable and breathable the shoes are. The test winners were these hiking shoes:
Light hiking shoes for summer
This shoe from Lowa performed best
This shoe from Salomon and
the X-SO 70 Mid GTX from Meindl
Light hiking shoes test 2019 Stiftung Warentest
On their side, Stiftung Warentest refers to the test hiking magazine Test Austria's light hiking shoes Test 2019 The consumer. There they tested lightweight hiking shoes. It was examined whether light hiking shoes can be used to hold onto wet and dry ground. They have been tested for their robustness and breathability. It was determined whether they protect against rain and bubbles. And last but not least, the testers were concerned with whether they were easy to put on and take off. The following conclusion was reached. the best lightweight hiking shoes currently have The North Face and Salomon. These are the test winners 2019:
Best hiking shoes summer women 2019:
Are wide Hiking Boots the best for Hiking?
In order to answer this question, you should consider how often you hike. It is also important what kind of hikes you do. Are these more leisurely walks on well-developed paths? Does it go up from time to time? When hiking in the mountains, the paths are often rougher and lead over rocky ground than when hiking through the forest.
Or do you want to go on a longer trekking tour? Then wide hiking shoes have to endure much more than on short walks or day hikes. Above all, they have to adapt to a wide variety of path and weather conditions. They should be waterproof. They should be light, otherwise the weight of your shoes will make your legs tired. At MS Welltravel you will find extensive Tips on what you should consider when hiking for several days.
Even if such hiking shoes are expensive, the purchase is worthwhile
One thing should be clear to you before buying. Wide hiking boots for problem feet are not cheap. On the contrary! Nevertheless, it is worth paying the high price. Your feet will thank you.
Have you packed everything for your hike in yours backpack? With our Hiking checklist you can check if you have everything with you.
Own experience
Monika about their personal experiences:
A hint from my own experience: Since I walking boots Ladies extra wide, For me, walking on cobblestones on city breaks is no longer difficult, Where, after a few steps, I had pain in my legs, I can walk all day long with these shoeswithout feeling anything.
Source: own research or personal test
Text: © Copyright Monika Fuchs, TravelWorldOnline
Photos: © Copyright Amazon or as indicated in the caption