Candy canes from Gränna in Sweden

You probably know the red and white mint candies that you can buy from us wrapped in cellophane, right? Sweden has a very similar specialty. In the small village of Gränna, right on the shore of Lake Vättern, one candy store is lined up with the other. They all continue the legacy of "Aunt Amalia", a widow who had to feed her child after her husband's unexpected death. Aunt Amalia lived at a time when it was not so easy for women to earn their own money. So she considered for a long time what she could do to keep her small family afloat. After all, she had the idea of ​​selling the candy canes that she made regularly. She took advantage of the location of Gränna, because the main road led through the town along the lake. And so she put up signs on the side of the road advertising her candy canes.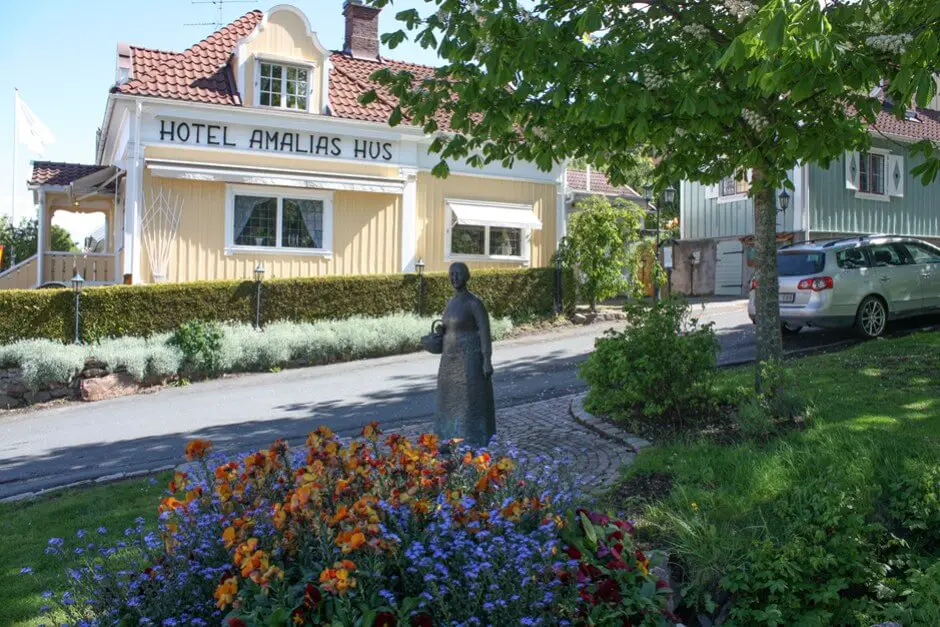 Aunt Amalia's candy canes
It quickly got around to talking about what Aunt Amalia had to buy, and for many travelers it became a matter of course to stop at Aunt Amalia's on their journey to get some of the refreshing candy canes. Aunt Amalia mixed mint and red color from Cochenille under the mass of sugar, making it a fresh candy that seemed to appeal to many. Soon people from the surrounding villages came to Gränna just to get supplies from Aunt Amalia's candy cane. That's how it got around, and Gränna became known for her sweet mint poles.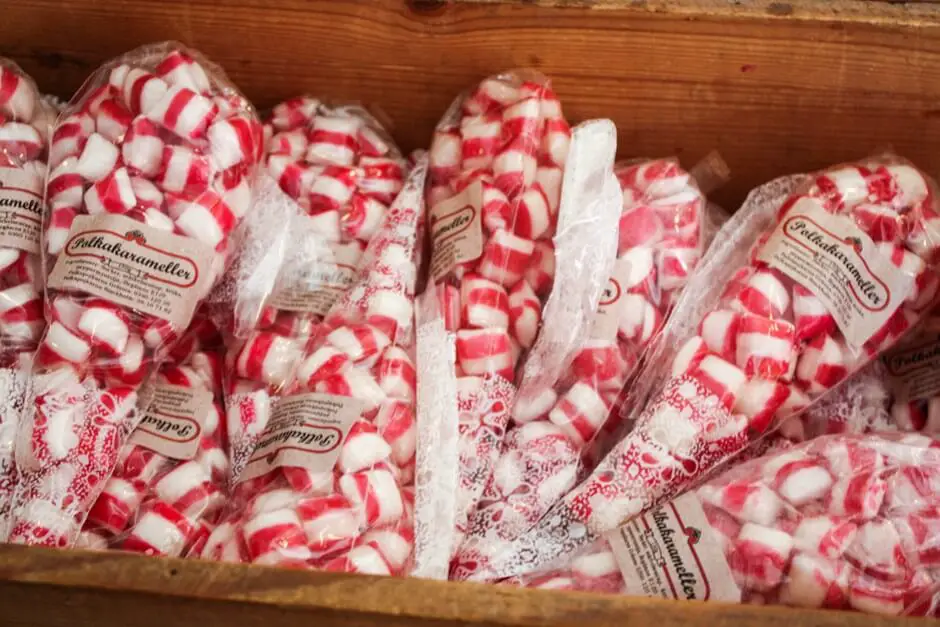 When Aunt Amalia finally died, smart entrepreneurs from Gränna jumped into the breach and continued their production of candy canes. For this reason, there are still the long red and white rods in the many sweets shops in the village.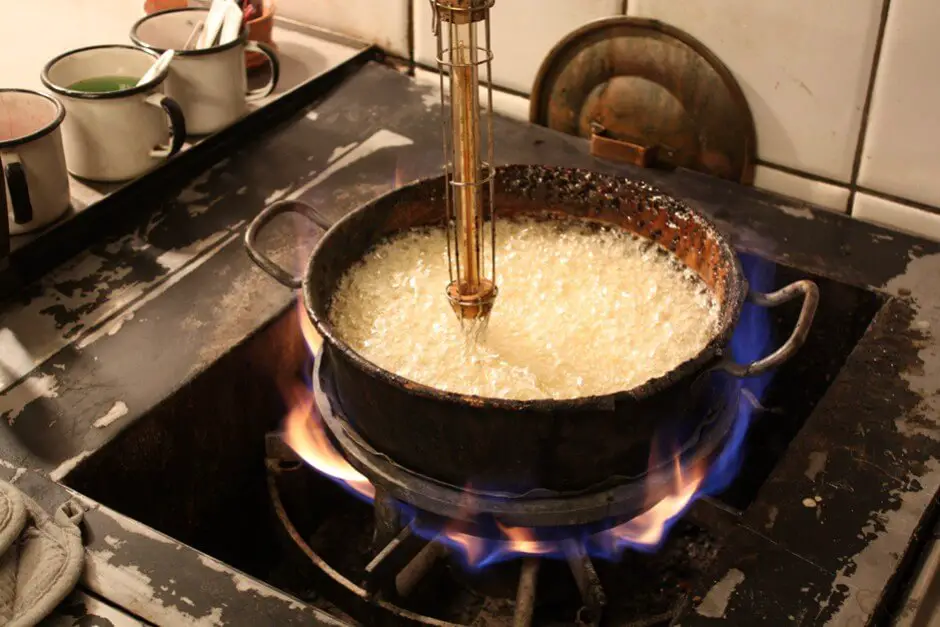 Make candy canes in Gränna itself
We are guests in one of them, and Isaac, the managing director, tells us the story of Aunt Amalie. "In the meantime, we also make many other flavors in addition to the traditional candy canes," he adds. "There are polka prairies with a raspberry, strawberry or apple taste. But we are also experimenting with more exotic ingredients such as herbs, cocoa or coffee. "Then he laughs at me and says:" So, now it's your turn! You can make your own candy canes today. "Says it and goes to his kitchen, where a thick sugar paste is already boiling on the stove and blowing bubbles. "I do the preparation. It takes practice. But afterwards you can continue, "he says.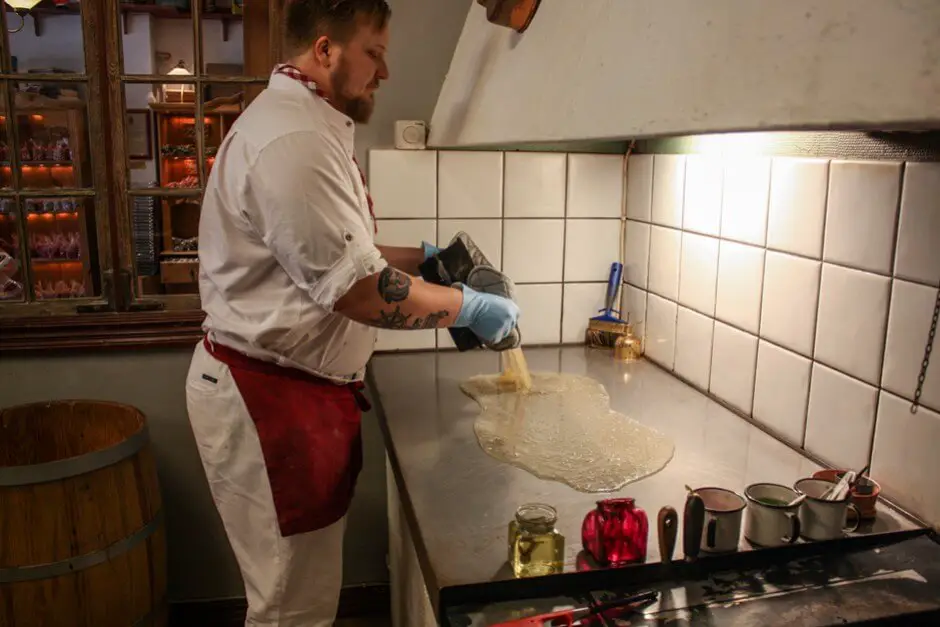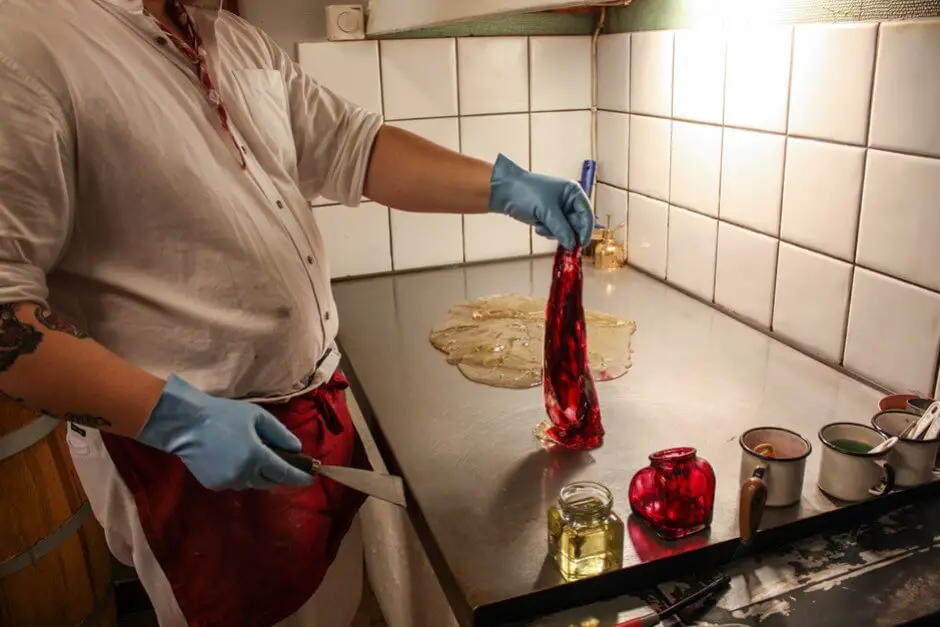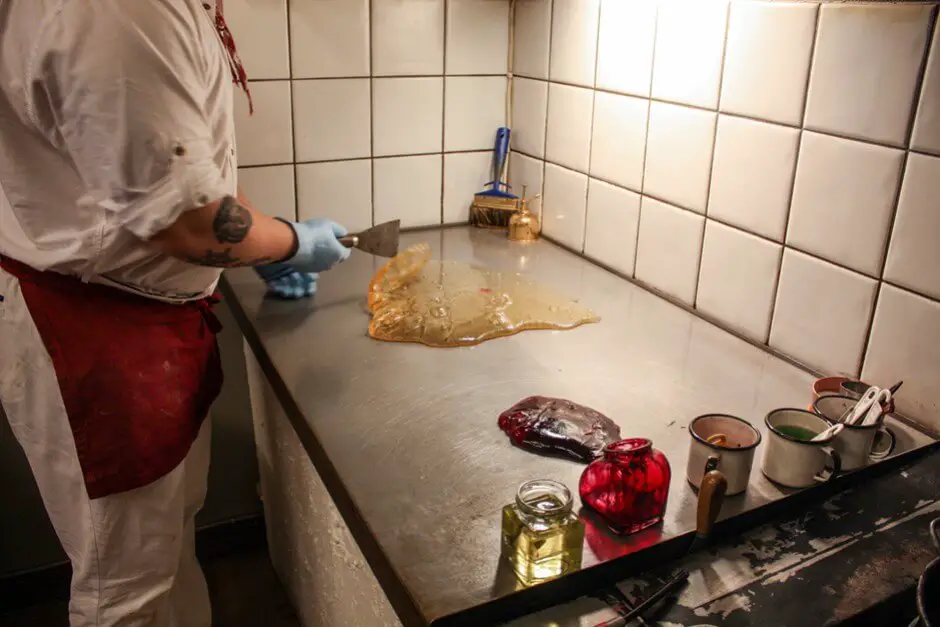 This is how you make candy canes
He pours the hot and viscous yellowish mass onto a cold metal plate, which is cooled by cold water that is piped through under the plate. He keeps turning it with a spatula, slowly taking on a white color. "This is air that is kneaded into the sugar mass," he explains. He adds a red dye to a small part of the mass and a few drops of a liquid that smells strongly of mint to the other. "I have to be careful with this," she says. "Otherwise the candy canes will be too sharp." He turns both colors into a long strand, which - when he is cool enough - throws them over a heavy hook on the wall and pulls them out again and again until he is tough and so cool that I can edit the mass.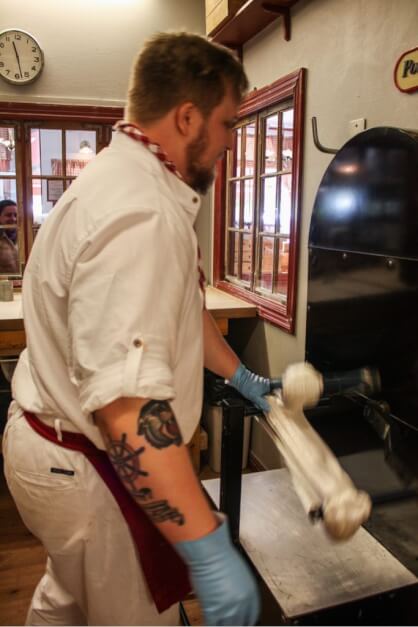 Then it's called rolling
He cuts off half of the strand and places it on a wooden board in front of me. "Now you roll the strand evenly until it reaches the width of the board." With large scissors, he cuts the strand in half, and I repeat the process until I have a row of about thumb-thick rods in front of me. "Now cut them in half again and wrap them in paper. Et voilá! Here you have your homemade candy canes! "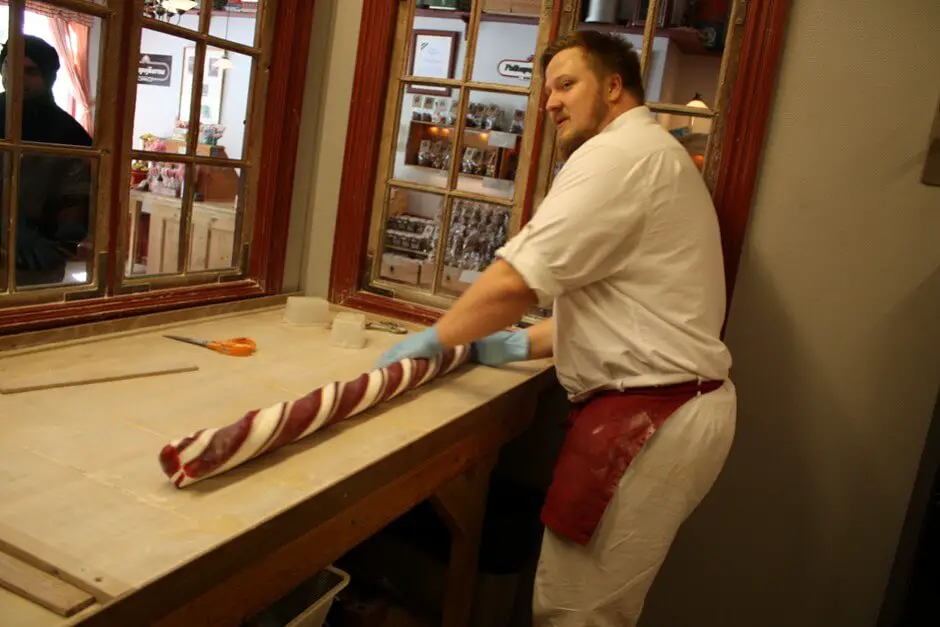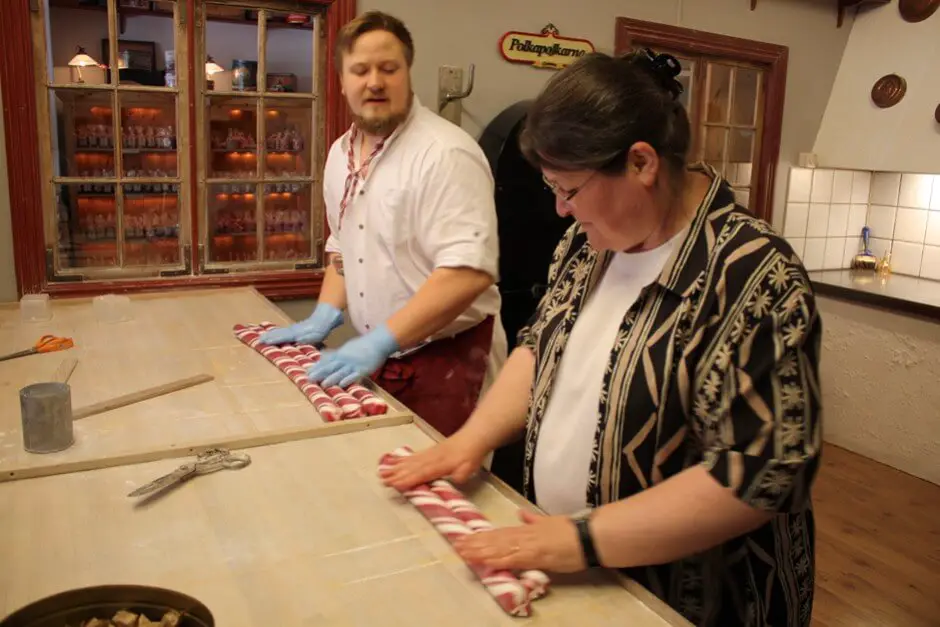 These have now become very cold and hard, so that we can easily take them with us on our trip through Sweden. They taste so good Petar that he consumes our entire supply of candy canes - with my occasional support - during our two-week trip to Sweden. At the end of our trip in Stockholm, he almost got another supply. But in the end he doesn't do it. "This is a reason to come back," he says. And he's right.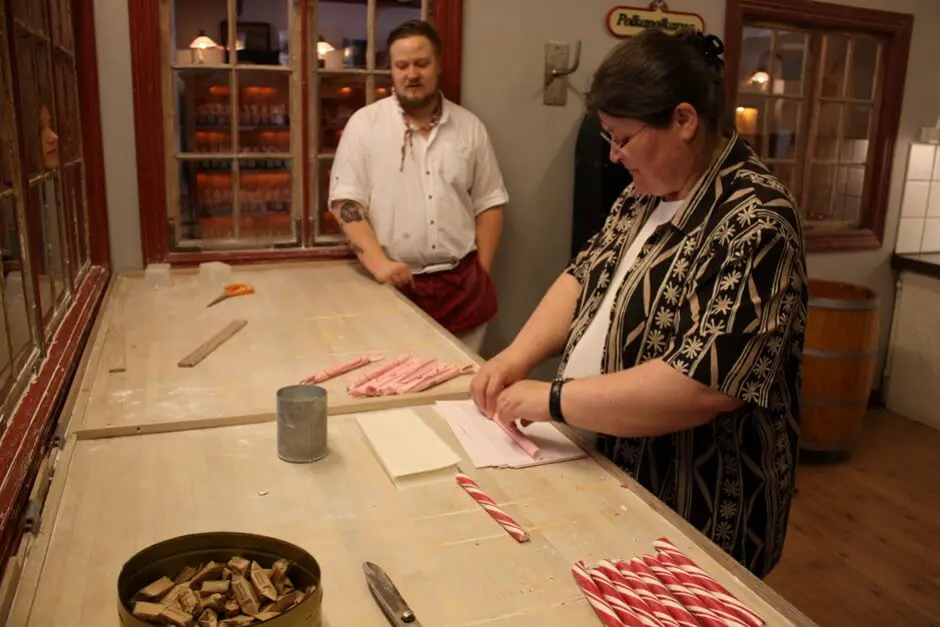 In Petar's video you can watch live how the candy canes are made:
---
Travel Arrangements:
Flight:
Arrival by plane, bus or train*. The nearest airport is in Jönköping.
Check in:
From Jönköping you can reach Gränna in about 30 minutes by car.
Car Rentals:
Cheap car hire - book quickly and easily!
Hotels:
The Jonkoping and surroundings * in Sweden you can book through our partner booking.com. We are in there Vox Hotel * spent the night.
---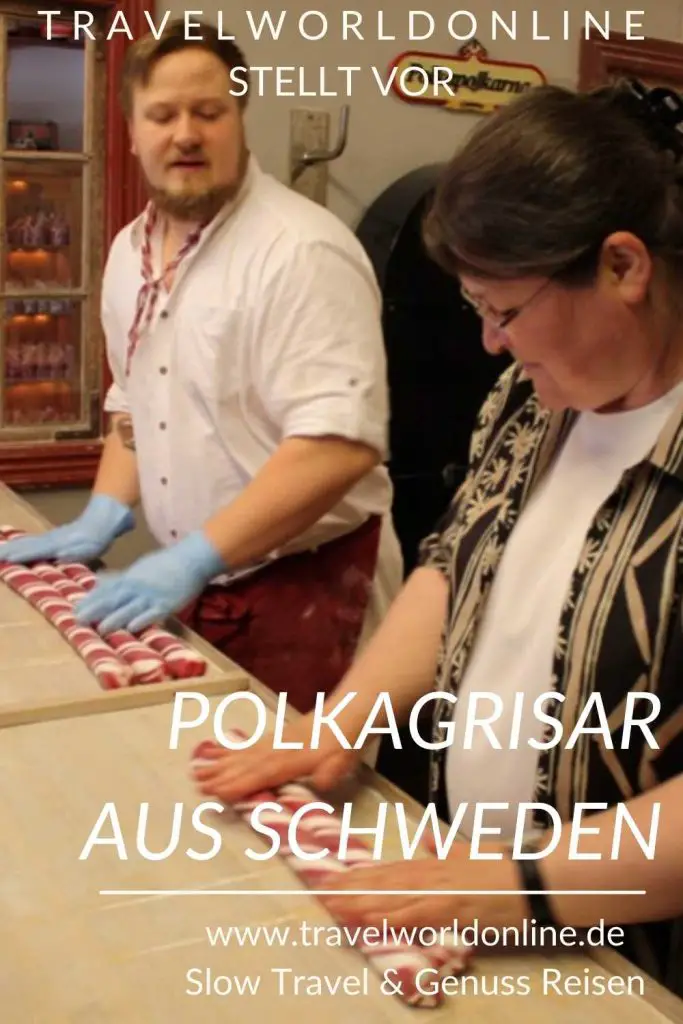 Do you also know:
Find more Enjoyment travel tips you can also find here.
We thank you Visit Smaland for inviting me to this trip through Smaland in southern Sweden. However, our opinion remains our own.
Text: © Copyright Monika Fuchs and TravelWorldOnline
Photos: © Copyright Monika Fuchs and TravelWorldOnline
Candy canes from Gränna - make Polkagrisar himself