A holiday home like at home is the manufacturer's villa in Erkrath. On our # Winter happiness trip in December after Nordrhein-Westfalen we stayed in the Factory Villa in Erkrath *, We felt very well in the two days we stayed there, so we do not want to miss to introduce you to the apartment. A holiday apartment like home! Even from the outside you can see the historic building, that it was once a stately villa. The owner Petra, who welcomes us in her newly renovated apartments, makes us feel at home. We are accommodated in the apartment, which overlooks the garden behind the house and thus have a very quiet accommodation. In this garden is enough space for several vehicles, so that we can save a tedious search for a parking space.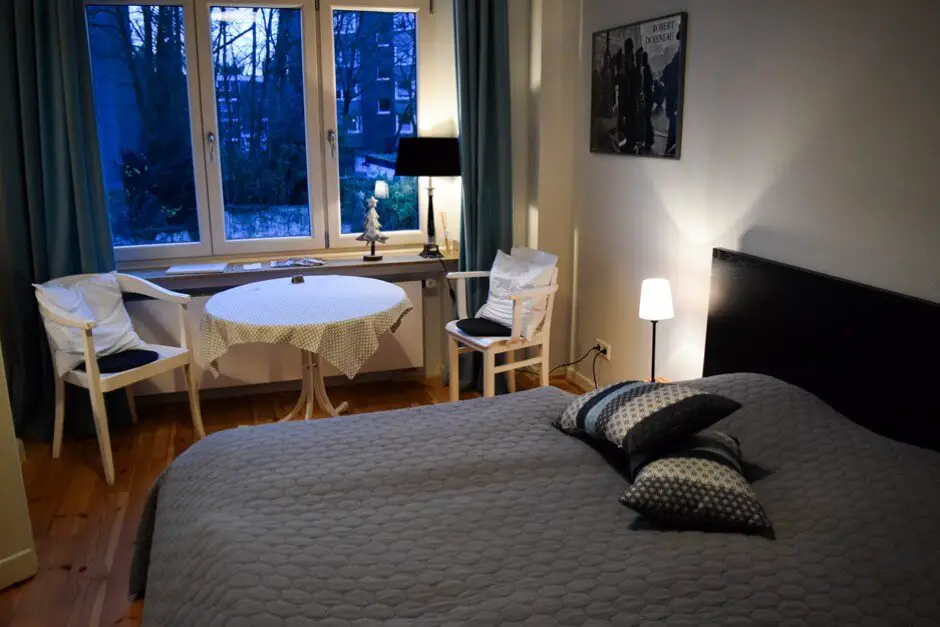 The manufacturer's villa in Erkrath
Our apartment consists of a large bedroom and living room, which we enter directly through a private entrance. We do not need to take anybody into consideration and can return in the evening whenever we want. A very pleasant side effect, we at one Exquisite dinner in the Michelin-awarded house Stemberg make good use of. We are almost sorry we are not staying here any longer, we feel so at home after only a few hours. A vacation home like home!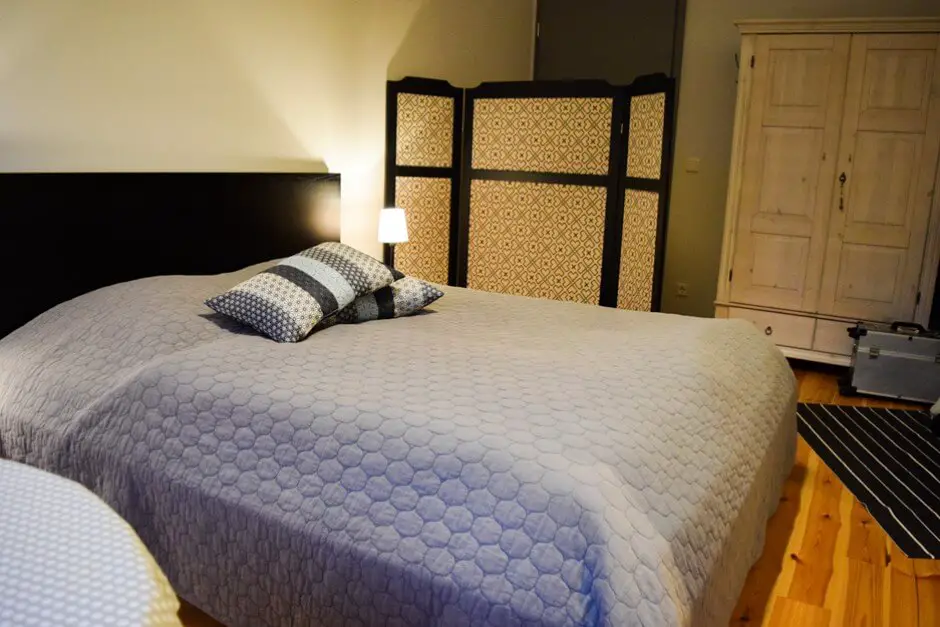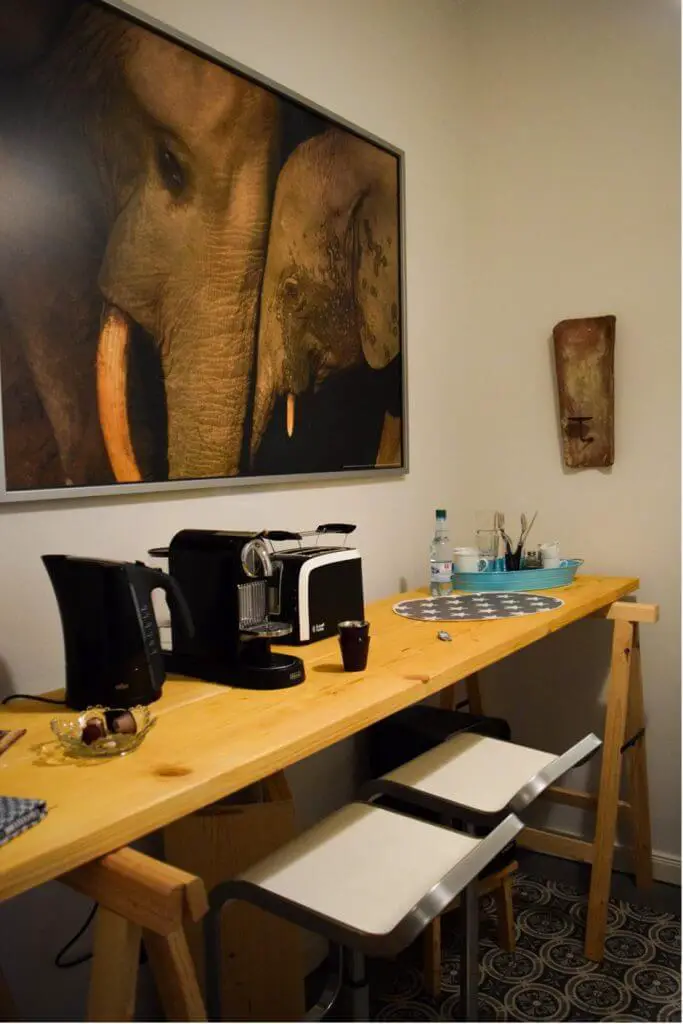 Next to the living room there is a small room where we can brew fresh coffee or tea for breakfast. We can have our breakfast at a bar-like counter. However, we prefer the table by the large window in the bedroom/living room, where we can comfortably watch the sunrise while enjoying the lovingly prepared breakfast that Petra brings to our door at the agreed time. We enjoy starting the day here in our private little kingdom. You won't find a breakfast room in which all guests eat together in the manufacturer's villa in Erkrath. Here every guest has his privacy.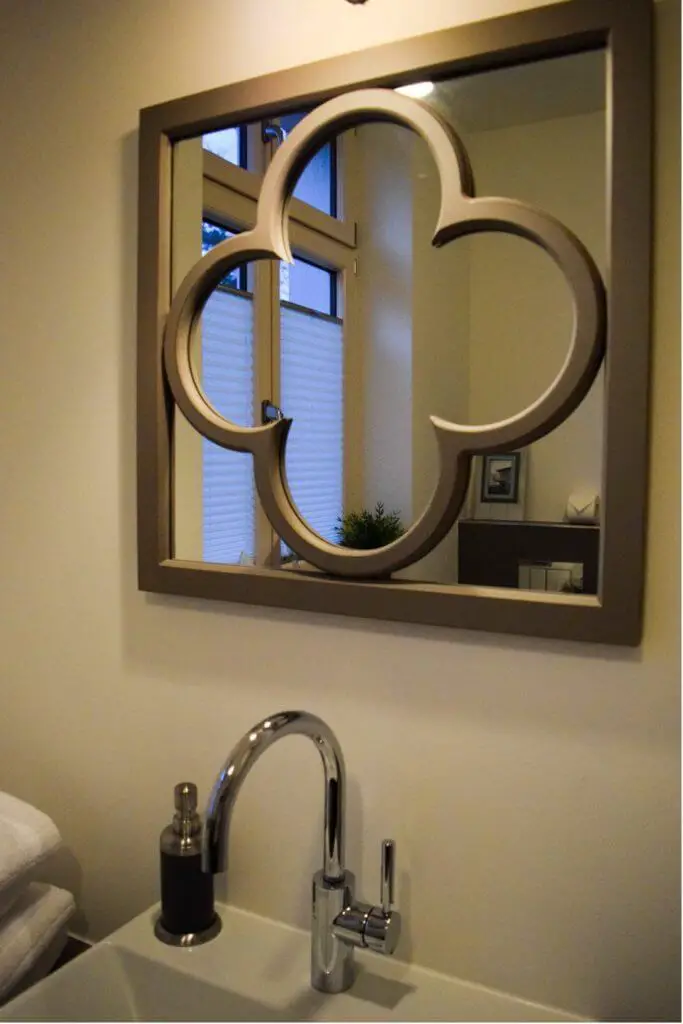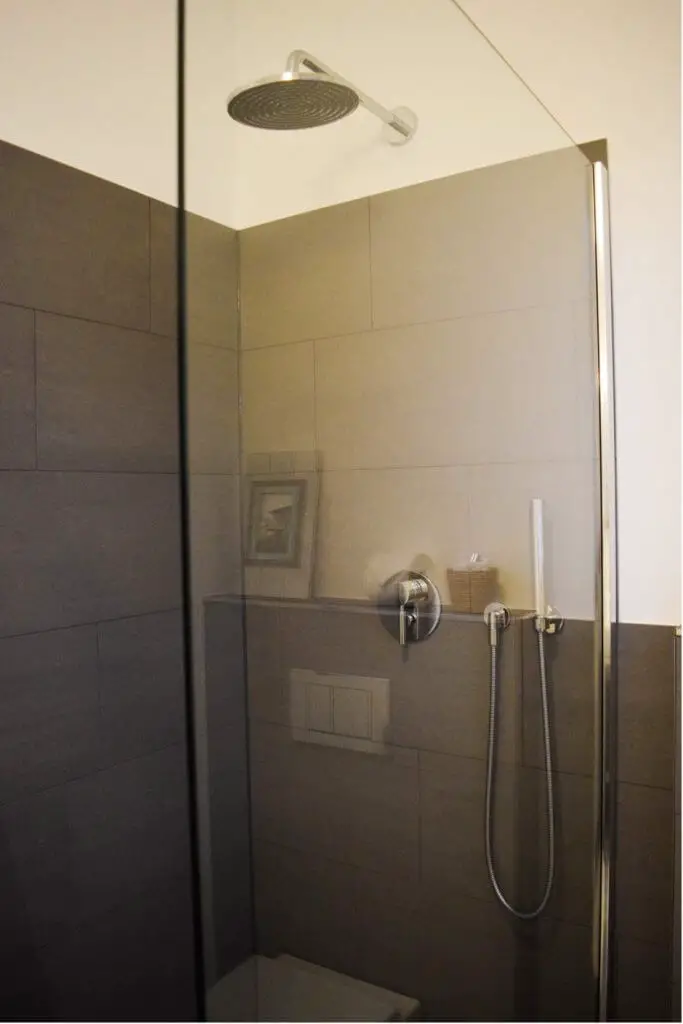 The newly fitted bathroom with its large rainfall shower is very nice. Did I mention that I particularly like these? Tastefully furnished with a pretty mirror, a fluffy bath rug that is replaced on the second day – as are the super soft towels – and everything else you could wish for in a feel-good bathroom. The only downer is that the heating is switched off during the night and only warms up the rooms again in the morning. A nocturnal trip to the bathroom in December in cold winter temperatures becomes an endurance test. In the comfortable bed, my feet quickly warm up again after walking barefoot across the stone floor in the bathroom. And snuggled up, I'm already looking forward to the delicious breakfast in the morning.
---
Travel Arrangements:
Manufacturer's villa in Erkrath
Neander Street 39
40699 Erkrath
Germany
In Factory villa * You can easily book through our partner booking.com.
Parking at the airport
Here you can reserve your parking space at the airport.
---
Do you also know:
Find more Travel tips for connoisseurs you can find it here, for example. Discover Accommodation for connoisseurs, which we also recommend.
Source manufacturer's villa in Erkrath: research on site. Thank you The Neanderland and North Rhine Westphalia Tourism for the invitation to this trip as well as the overnight stay in the manufacturer's villa, our holiday apartment like at home. However, as always, our opinion remains our own.
Text manufacturer's villa in Erkrath: © Copyright Monika Fuchs and TravelWorldOnline
Photos of a manufacturer's villa in Erkrath: © Copyright Monika Fuchs and TravelWorldOnline
Video: © Copyright Petar Fuchs and TravelWorldOnline
Apartment like home in Erkrath