Prince Edward Island oysters shells and quahogs fresh off the sea

Seafood and shellfish play in the kitchen Prince Edward Island and the Atlantic provinces of Canada. No wonder! The sea is nowhere far away. So we took a closer look at the delicacies that the ocean provides: Prince Edward Island shells, oysters and quahogs. We were invited to see John and Jackie Gillis in South Pinette, a small harbor on a sheltered bay about forty minutes from Charlottetown. John owns a property there on South Pinette Harbor, in front of which is his oyster bank, which he fishes throughout the year. They show us how to harvest the shellfish. And his wife Jackie explains how to cook them best.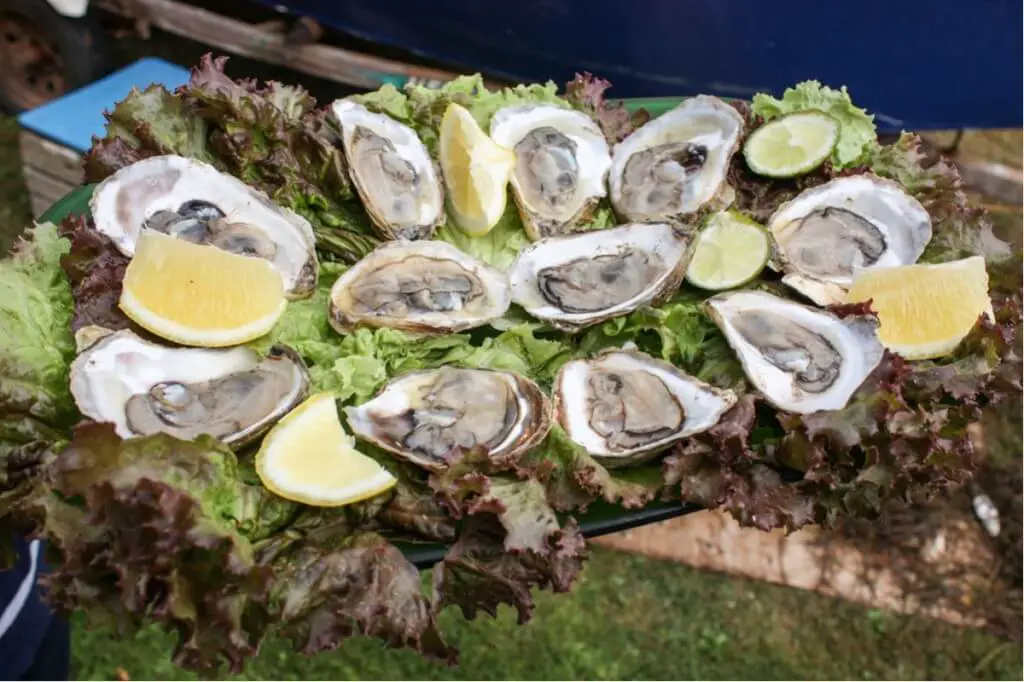 How do you collect oysters in the Wadden Sea?
John has brought his oyster boat ashore because he can better demonstrate the oyster fishing process. For this he needs a kind of long pliers with which he searches for oysters on the bottom of the bay. He picks them up, measures their size, which must not be less than a certain limit, and collects them in his basket on board. If the oysters are too small, he throws them back into the water. "The punishments are severe, we are caught with oysters that are too small. And why should I take it too? They'll be a lot more interesting for me next year, "he laughs. It shows us how differently the oysters can be shaped. "The shops only want the regularly shaped oysters," he says. "The eye eats with it." But the unusual shapes of the crustaceans do not change the taste. These oysters end up in the domestic saucepan.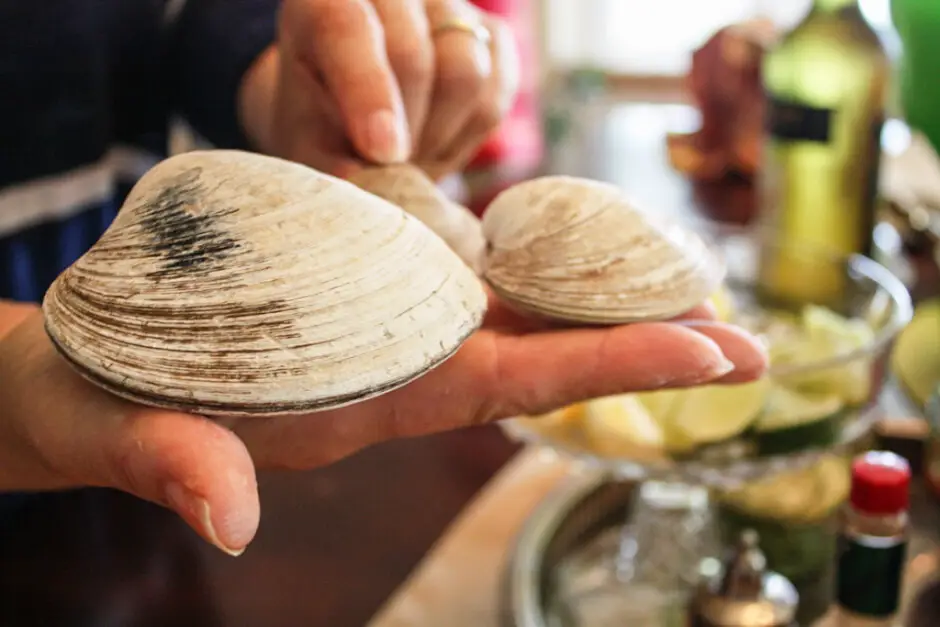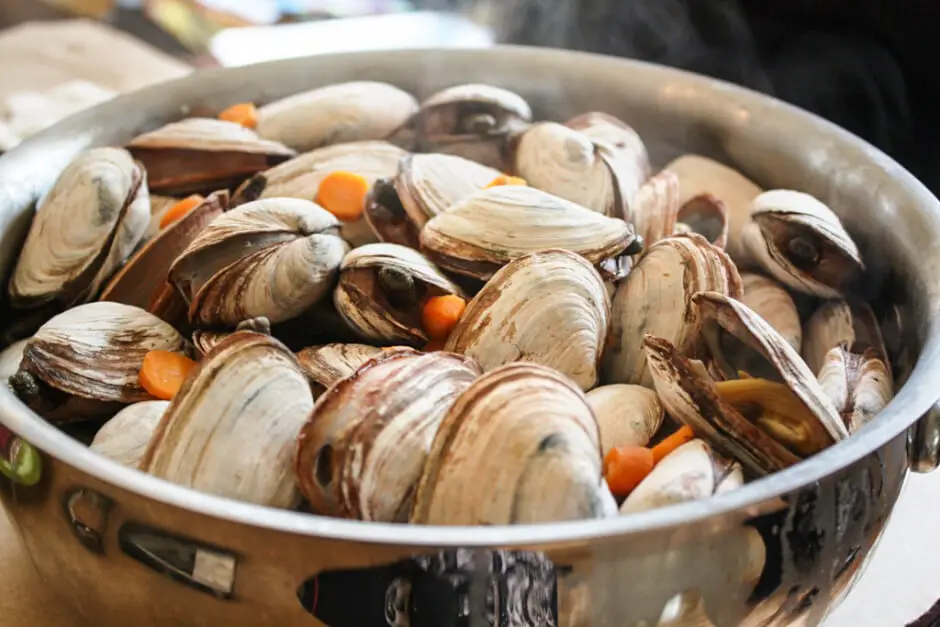 We live in the oyster paradise
Jackie, his wife, laughs and says: "We live here in paradise. No matter what happens in the world, we have our food right on our doorstep. And we sell the best oysters for what else we need. "She explains that John fishes oysters all year round - even in winter. In the summer he drives out and fetches other types of oysters from the ocean, such as the big ones quahogs with their palm-sized bowls. "You have to taste it. I'll throw a few more on the grill, "she says, and disappears into her kitchen to get a bucket of it.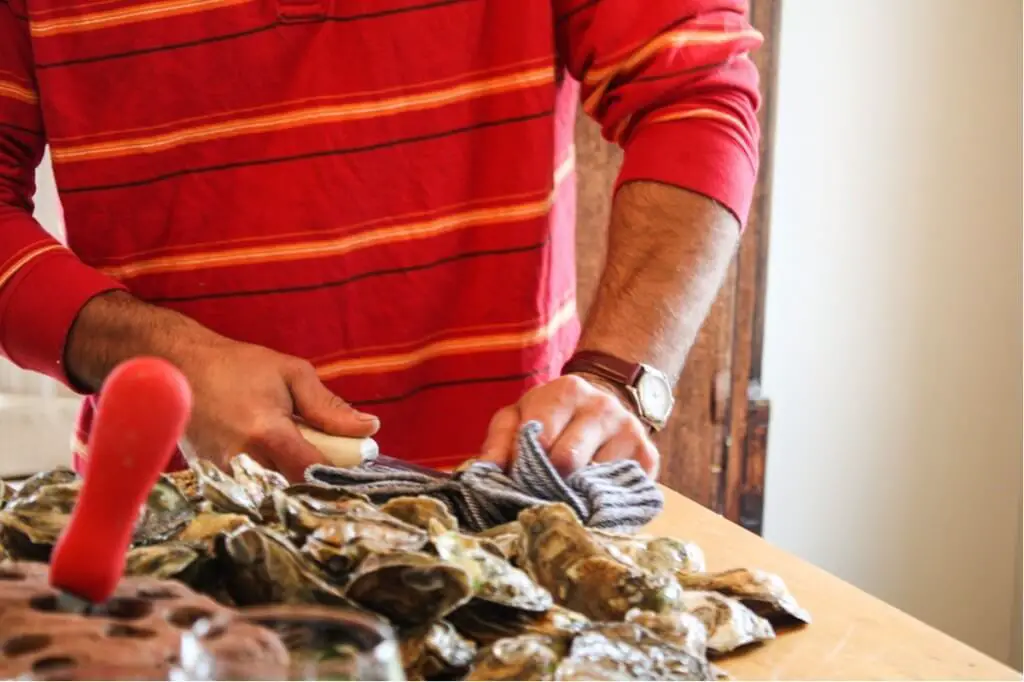 Opening oyster shells and quahogs is difficult
In the dining room of the two, the table is full of fresh oysters and Prince Edward Island mussels, and John leads us inside. He takes a thick tea towel, grabs a sharp short knife and shows us how to open oysters and mussels. "You slide the knife sheath between the oyster halves and cut along the edge. Then you separate the gooey contents from the shell and can sip the oysters, "he says. "Very simple." I prefer to leave the opening of the mussels and oysters to him, because it's not that easy. Opening the bowls requires skill and strength.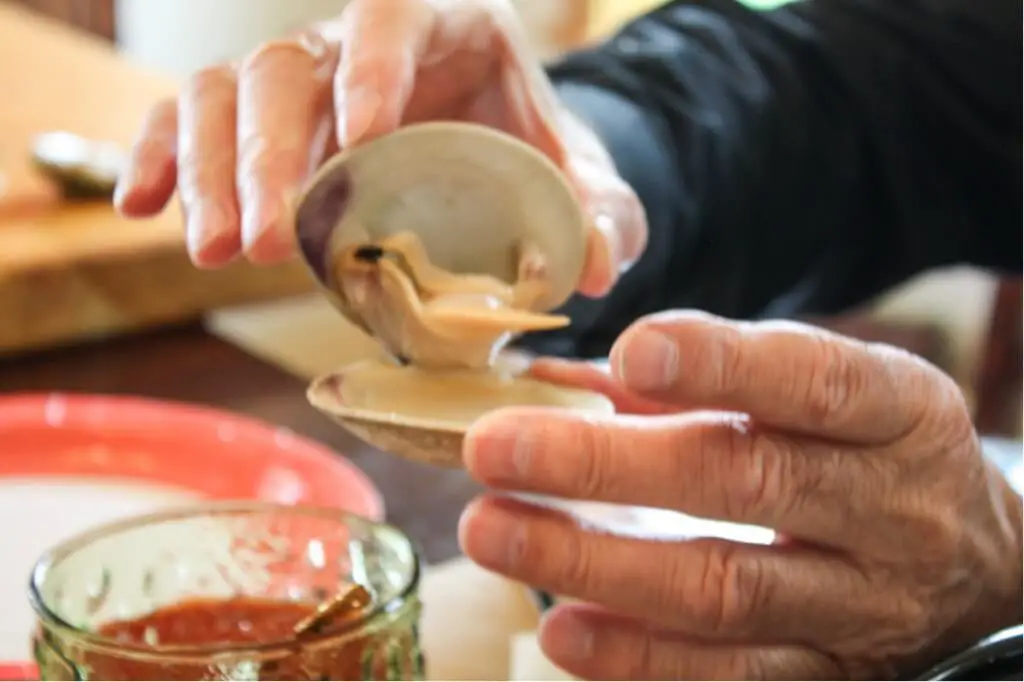 How do you eat oysters clams and quahogs?
I find the ingredients Jackie offers interesting for the crustaceans: there is tabasco, a tomato sauce with vegetables, fresh lemons, olives, horseradish, grated cheese and bacon cubes on the table. "You can eat the oysters fresh from the sea, but you can also cook them or throw them on the grill. A few minutes are enough for them to be ready. "And she brings us various plates on which she serves us boiled mussels with carrots or oysters fresh from the charcoal grill. They are all delicious. I cannot decide which method of preparation I prefer. But when it comes to the ingredients, I quickly know that oysters and Prince Edward Island mussels taste best with fresh lemon.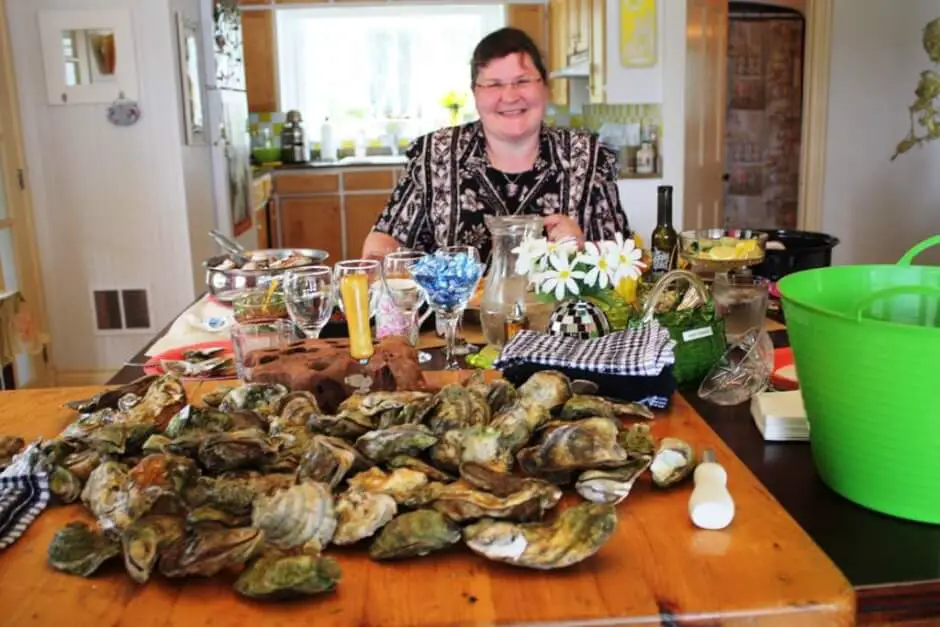 And how about you? Have you ever tasted oysters or Prince Edward Island clams fresh from the sea?
---
Do you even want to try the fresh oysters of John and Jackie Gillis? Here's how:
Pinette River Oyster Co.
Oyster Lovers Experience
John and Jackie Gillis
3763 TransCanada Highway
Belle River, PE C0A 1B0
Phone (902) 659-2231
Email: jmg@pei.sympatico.ca
Early reservation is required. From four participants, John and Jackie Gillis will tell you how to fish oysters and serve you the epicurean meal of fresh seafood.
Are you traveling by motorhome and want to try oyster mussels and quahogs?
A campsite is Cornwall, Charlottetown KOA Holiday, 208 Ferry Rd, Cornwall, PE C0A 1H0, Canada, Tel 1-

800-562-4194

. There are other campsites in the area.
Do you want to rent a motorhome? Then you will find information here as well as  booking options.
Check our packing list for campers to see whether you have packed everything for your motorhome tour.
Don't forget your  backpack . There are beautiful hiking opportunities in the area.
Canada East
You want to know more about Prince Edward Island, oyster clams and quahogs as well as Canada's east? Explore the cities, each of which is different. The metropolitan city of Toronto is the largest city in the country. Montreal awaits you with a mix of French flair and British lifestyle. The capital Ottawa lures with world-class museums and the centers of power in Canada. Feel transported to 17th-century France in Quebec City.
Nature in eastern Canada is also impressive. Follow the banks of the St. Lawrence River and discover a world that is more reminiscent of the sea and extends far into the continent. Experience the coastal landscapes, the river valleys that criss-cross the interior and the rolling hills of the Appalachian Mountains. Let yourself be impressed by the difference in tides in the Bay of Fundy. Enjoy the landscapes of Prince Edward Island. Explore the coastal and archipelago region in Nova Scotia. Explore one of the most beautiful coastal roads in Eastern Canada on Cape Breton Island: the Cabot Trail. Or look forward to the residents in the fishing villages of Newfoundland and Labrador. Their hospitality is what makes this region so welcoming.
Order the Travel Guide Canada - East Here *, which Monika publishes as a co-author.
---
Travel Arrangements:
Parking at the airport
Here you can reserve your parking space at the airport.
Check in:
Arrival by plane, bus or train*. Air Canada, Lufthansa and Icelandair fly from Germany to various airports in eastern Canada.
Car Rentals:
Cheap car hire - book quickly and easily!
Camper Rentals:
Hotels:
Hotels on Prince Edward Island * you can book here.
---
Do you already know:
Discover more travel tips for trips to savor on our blog TravelWorldOnline.
Source Oyster Clams and Quahogs: own research on site. We would like to thank Tourism Prince Edward Island and the Canadian Tourism Commission for kindly inviting us on this trip. Our opinion remains our own.
Text oysters, mussels and quahogs: © Copyright Monika Fuchs, TravelWorldOnline
Photos: © Copyright Monika Fuchs, TravelWorldOnline
Prince Edward Island Oysters, Clams & Quahogs