That the Styria is a real paradise for gourmets and gourmets, we experienced last year when we visited the Long Table in Graz and at the South Styrian Wine Route, Here you can appreciate the culinary delights that are made on the farms, wineries, distilleries, chocolate factories and cheese dairies. A journey through Styria becomes an epicurean pleasure, if you take the time to delve deeper into the regional specialties Austria to deal with, taste them and get to know their producers.
This time we're out with Elena Paschinger from Creative Lena and Katja Wegener and her Wellness loafer. We go in search of traces for the backgrounds of the delicious products that you come across in Styria at every turn and come across a motto that all producers seem to follow here: "Live your dream in Styria"! At this point, we would like to present to you why this is so and what this means in detail.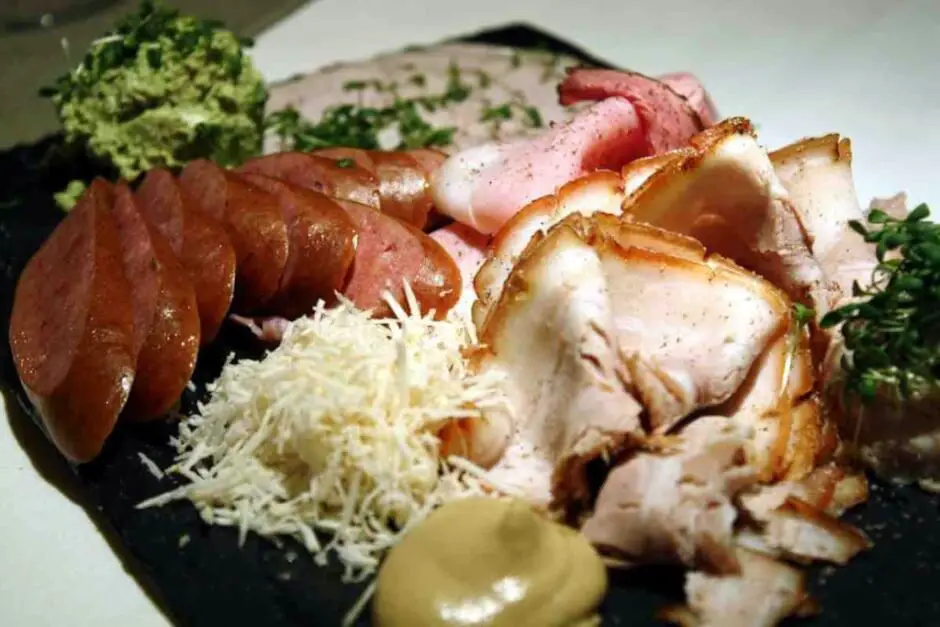 On culinary trails through Styria
For three days we are on the road in the delicious volcanic region around the Riegersburg in East Styria, in the breathtaking wine region on the South Styrian and Schilcher Wine Roads and on the oil trail that leads us to the seed oil producers in West Styria. We cross beautiful landscapes with old volcanic cones, steep vineyards on which the excellent wines of southern Styria mature, visit the seed oil mills of western Styria in the "Flascherlzug" and go on steep side routes to the winemakers on the Schilcher wine route. We experience three great days that couldn't be more varied.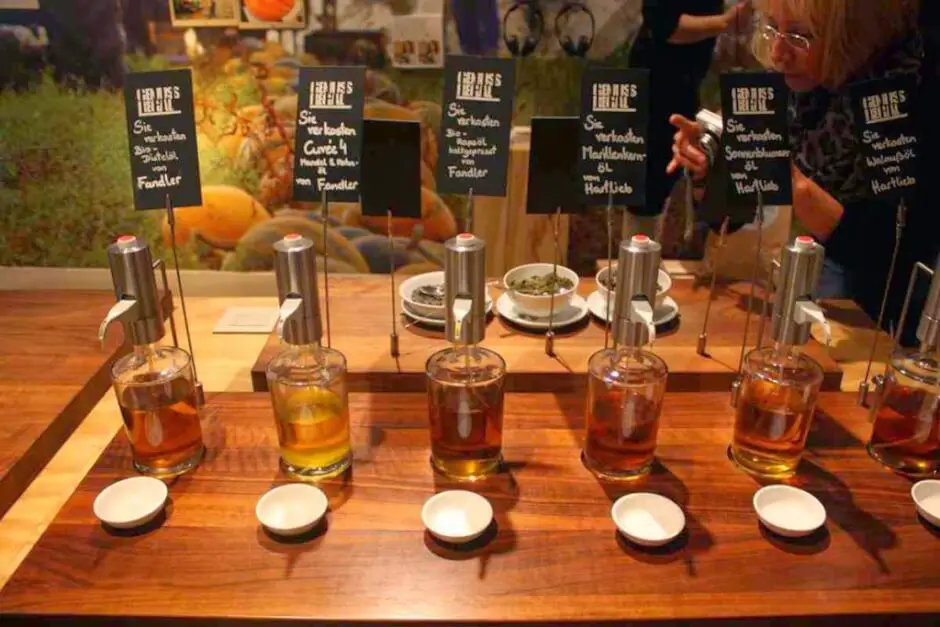 We get the best entry and overview of the pleasure region of Styria in the Vinofaktur Genussregal in Ehrenhausen (address: An der Mur 13, A-8462 Vogau) just a few kilometers from the Graz - Spielfeld motorway. Here we can get a good overview of the great products that are available in Styria: from healthy and cholesterol-free seed oil to vinegar that tastes like honey, to ham that is one of the best in the world, and wine that even kings tastes and much more. "This is how southern Styria tastes" is the motto of the luxury shelf. However, there are other enjoyable areas where we get to know chocolate with very unusual ingredients or designer cheese with amazing additions. They are inventive, the farmers and entrepreneurs who refine Styrian products. It was and is not easy to make these delicacies known. Therefore, this motto fits almost everyone we get to know on our trip:
Live your dream in Styria
Almost every one of the producers we meet has a story to tell that fits: some had a hard time to fight until they were successful, others were about to go out and rallied - but one is for all producers together: they did not give up and continued to work on their personal dream of living in Styria even in the most adverse circumstances: we want to introduce four of them here.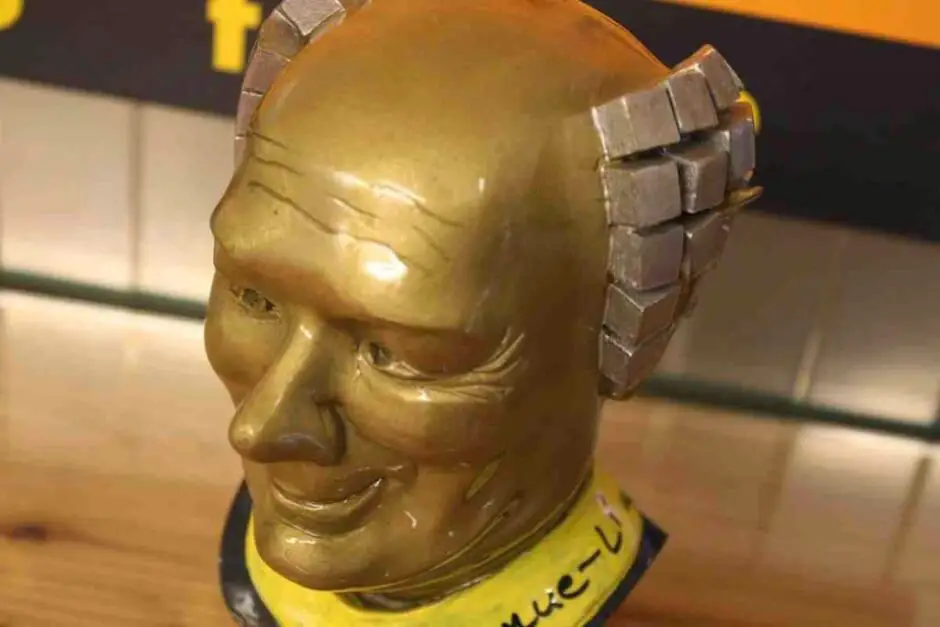 Josef Zotter - Chocolate determines his life
Josef Zotter was broke once before and, together with his wife, was forced to go back to his home village of Bergl, where - instead of giving up and looking for something else - he continued his dream job in the barn of his parents' farm: chocolatier to be and create the best chocolate in the world. His first business in the big city was unsuccessful, and on his home farm in Styria he began - together with friends and acquaintances - to redevelop his dream of a chocolate paradise.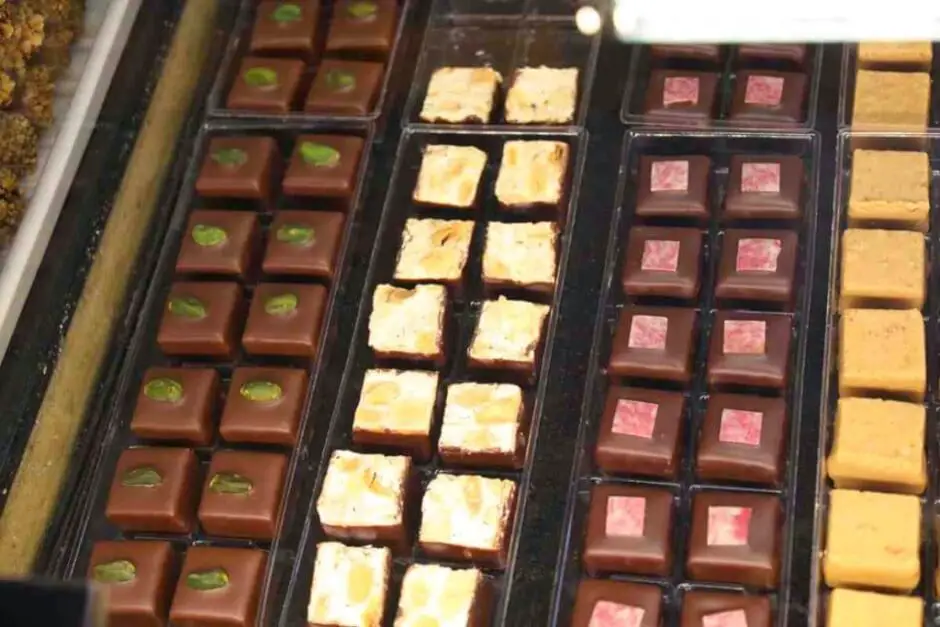 And this time he achieved a masterpiece: he developed the process of producing handmade chocolate, a process that he took over from paper production. Melted chocolate is spread along with the various ingredients on a flat surface and then cut into slices. He is very inventive in the offerings with which Zotter refines his chocolates. Since it may happen that a fish-chocolate or asparagus-chocolate is created. For example, on our tour through Zotter's chocolate factory in Bergl we tasted a wonderfully tasting apple-balsam vinegar chocolate. Of the often adventurous flavors one should not be deterred. The Zotter chocolates all taste great. And they testify to the divine humor that this man did not lose even during the worst years of his life. A tour through the chocolate factory Zotter (address: Bergl 56, A-8333 Riegersburg) is a pure pleasure for all the senses.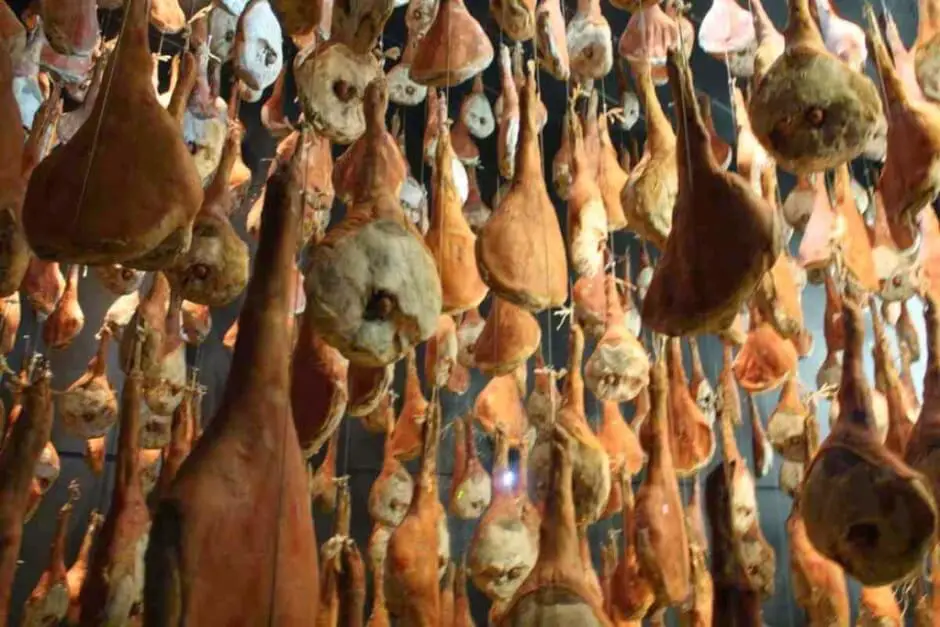 Franz Habel - his goal: the best ham in the world
Franz Habel has almost reached his goal, the Austrian gourmet magazine Falstaff is already lining up its Vulcano ham the ten best varieties of ham worldwide, This is what the magazine calls him in the same breath as Spanish jamon Iberico or Italian Parma ham. A great honor that we are very proud of at Vulcano.
But that was not always the case: the development of the Vulcano ham began with the consideration of whether the pork breeding of the Habels should be abandoned or continued under other circumstances. When Petar asked how the idea of ​​making such a ham came about, Bettina Habel (Franz Habel's wife) replied: "Out of necessity". A few decades ago, the Habels faced the decision - like many farmers in Styria - whether it would still be worthwhile to run their farm or whether, like so many before them, they should stop it altogether. Generating profit with pork was and still is a difficult task.
"And then Franz dreamed of" Vulcana ", one of his pigs," says Vulcano's introductory film in Auerbach in Styria (address: Eggreith 26, A-8330 Auersbach), in which the history of the creation of the ham factory is presented. The development was certainly not quite as romantic as it is shown in the film, but Franz Habel set about improving the reputation of the ham. "Today, many children no longer know where ham comes from and certainly not how it is made," explains Erwin Wendler, Vulcano's sales manager. "Sometimes children fall over when we lead them through our pigsty. And often the comment comes afterwards: 'In the future I will not eat pork, but only sausage.' It's sad that the relationship with our food is so artificial now, isn't it? "And we agree with him.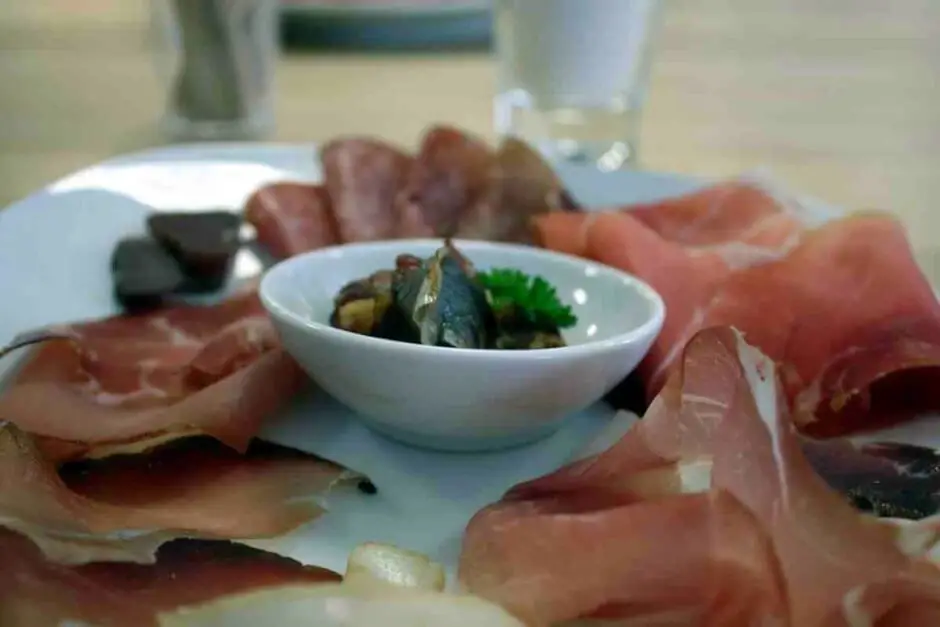 If you want to learn a little more about how the delicious Vulcano ham is made, you can get a good insight into the Vulcano ham factory and take a look into the "ham heaven", where the legs mature into the tasty Vulcano ham in at least 15 months. A feast for the eyes and the senses!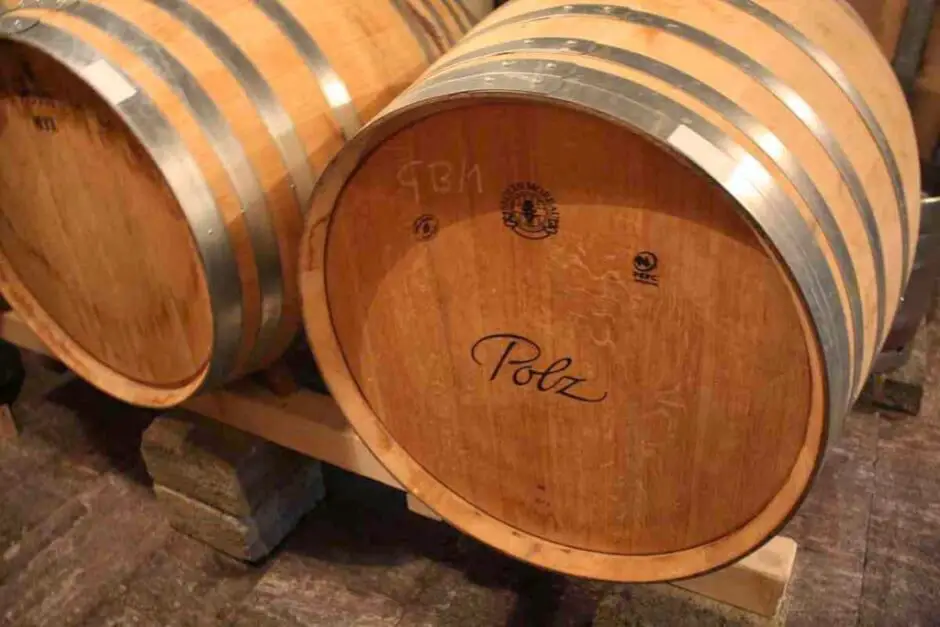 Erich and Walter Polz produce wine that even tastes kings
Wine growing along the South Styrian Wine Route is not easy, as it grows on steep slopes where everything has to be done by hand. The use of machines is not possible in these locations. And so harvest helpers are sought every year at harvest time in autumn. "Everyone is welcome. We don't send anyone away, "says Lukas Polz, who already knows his parents' business very well when he is young and leads us through the wine cellars on Grassnitzberg. "We even get inquiries from doctors and lawyers from Munich who want to help with the wine harvest. And we are happy about it. "
Before the times of the Schengen Agreement, when the border with Slovenia was not yet permeable as it is today, the vineyards of the Polz family were quite remote. The border with the neighboring country is only a few hundred meters from their winery, and we drive from their Hotel in Gut Poessnitzberg * through Slovenian territory - the shortest route between the vineyards and the estate. "That has changed in the meantime, but it is still hard work to grow wine here," says Lukas Polz.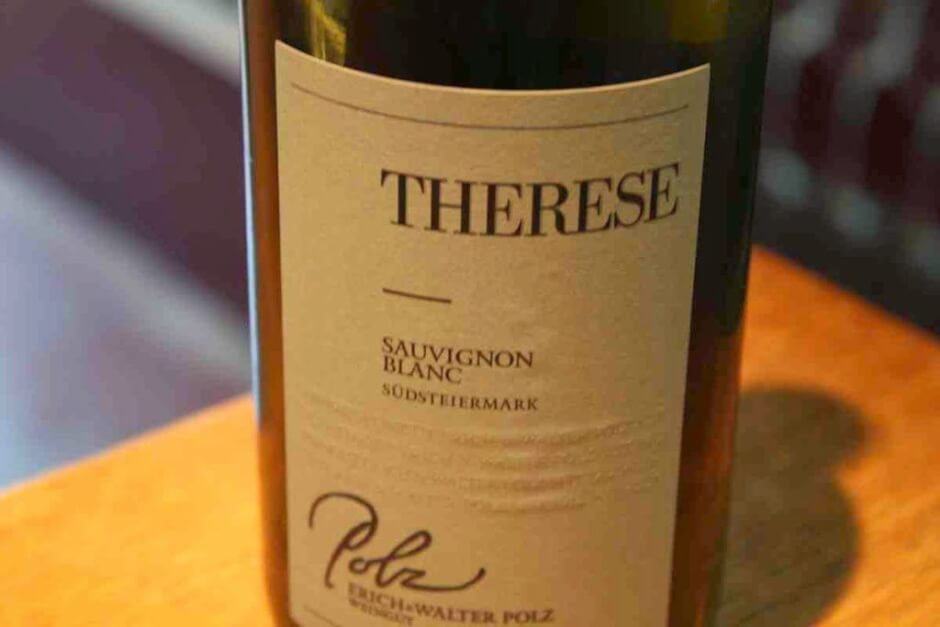 The fact that the clan Polz family manages to do this brilliantly is shown on the one hand by the excellent Sauvignon Blancs and Spumantes they produce, and on the other by the fact that their Sauvignon Blanc Therese even tasted of the Swedish royal family Daniel Westling serves the wedding guests, a circumstance that one is particularly proud of in the winery Polz (Address: Grassnitzberg 54a, A-8471 Spielfeld).
Bernhard Gruber from the Fromagerie Riegersburg - Austria's Cheese Artist
His company is still under construction: the young Bernhard Gruber welcomes us with his little daughter in his arms and gives us an insight into his work as a cheese artist. He is a cheese "designer" and when I ask him how to become something like that he just laughs and says: "There is no training for that. I am a trained sommelier and cook, but what I do here is my own creation. "And that is exactly the kind of cheese that he has on offer.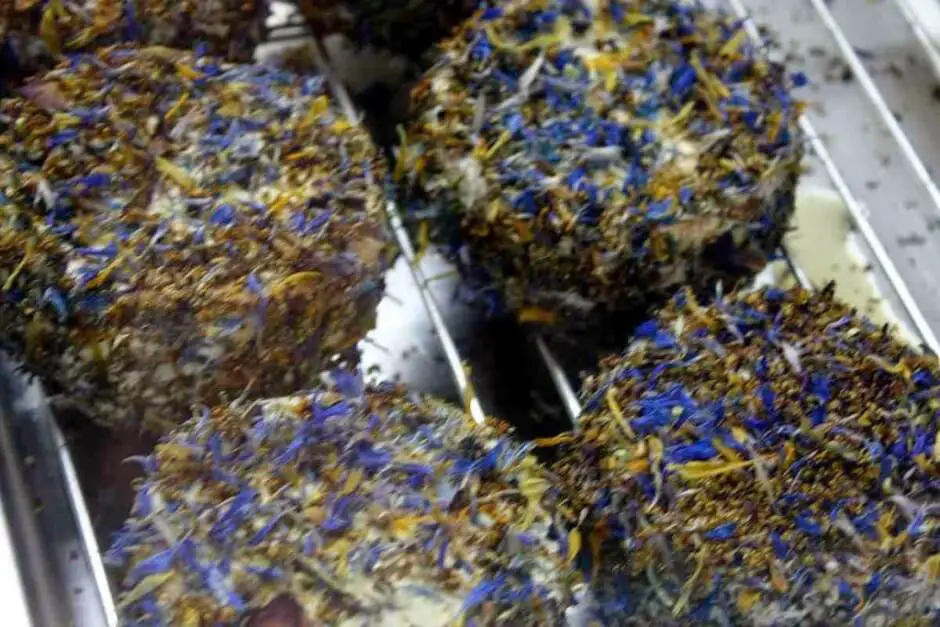 Gruber buys the cheese from alpine dairies on the alpine pasture and turns them into true works of art. None of his cheeses ripens in his storerooms for less than a year. And he refines the simple cheeses with amazing ingredients. Among them are meadow herbs as well as chocolate from Zotter. At some creations he scrapes off the original bark, only to then create a new - more flavorful -. Gruber creates sophisticated cheese creations such as Vulkanland beer cheese or Zotter (sc) heaven.
For a visit to the Fromagerie Riegersburg (address: Bergl 2, A-8333 Riegersburg) you should bring some time, but there are the opportunities to taste these cheese creations with a good glass of wine. Only then does the visitor discover the variety of flavors that arise under Gruber's hands from the local mountain cheese.
This is how we experience Styria and the Styrians as they are
Honest they are, persistent and maybe a little stubborn, the Styrians. Do not be so quickly dissuaded from a path they have once taken. No matter how big the adversities are, you have to overcome them. If they are convinced of something, they carry it through to the end - at least that is the case with those we met on our journey. They are sympathetic, loveable and hospitable. We felt very well with the hosts on our culinary journey through Styria, which led us to the culinary highlights of the region. And we are sure! This was not the last time we explored Styria. There is so much to discover here.
---
Here you will find the Hotels in Styriathat we have tested ourselves and can recommend
Other destinations in Styria
Do you already know:
Discover more travel tips for trips to savor on our blog TravelWorldOnline.
Tips on wine and drinks can be found at Wine tourism - wine regions. More slow travel Travel tips There's this link. Discover others Wine regions in Austria.
Source: own research on site with a friendly invitation from Enjoy Travel Austria and Styria Tourism
Text: © Copyright Monika Fuchs, TravelWorldOnline
Photos: © Copyright Monika Fuchs, TravelWorldOnline
Gourmet food tips for ham, chocolate, wine and cheese