A plum cake recipe just like mom's
Whenever I bake this plum cake recipe with almonds, I think back to my childhood. We had a large plum tree in our garden. He carried plums in excess year after year. As soon as these were ripe, my mother's kitchen smelled of plums. She made everything from it. From plum jam to Plum cake to red wine plums, which we then enjoyed throughout the winter. If it had to be quick, she made this cake. The batter is stirred quickly. It was my job to cut and core the plums. It is also baked quickly. Just waiting for it to cool down often seemed long to me. In any case, this is a recipe that is also often baked in our kitchen.
When I discovered plums from the region the last time I went shopping, I didn't have to think twice. The decision was made quickly. At the weekend there is the plum cake with almonds.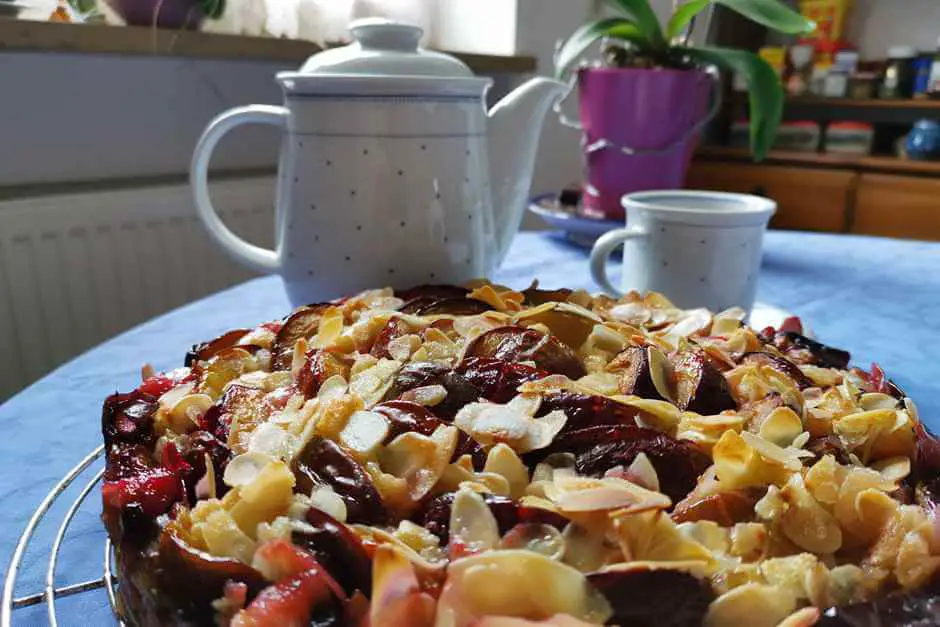 Ingredients
What you need for the batter for the plum cake:
100 g weiche Butter
Two eggs
A pinch of salt
100 g sugar
grated peel of a lemon
200 g flour
Ein Teelöffel Backpulver
What you need for the topping:
One kilogram of plums
two to three tablespoons of flaked almonds
A tablespoon of butter
Two tablespoons of sugar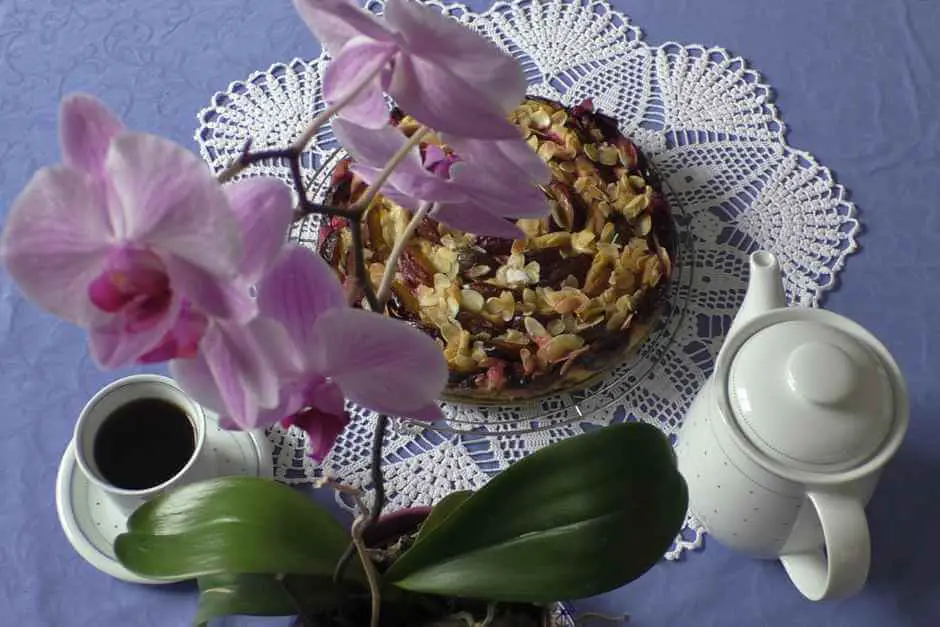 Method
Stir them up butterwho have favourited frothy eggs, salt and sugar with the mixer.
Add the flour, baking powder, and grated lemon zest and stir thoroughly.
Line a round baking pan with parchment paper. Brush the edge of the pan with butter and dust it with flour. Then you add the dough.
Wash and drain the plums. Cut them in half and remove the seeds.
Now place the plums upright in the dough. I put them in circles. This is how the plum cake looks delicious. After all, the eye also eats.
Then I generously sprinkle flaked almonds over the plums and pour sugar over them. How much sugar that is depends on how sweet the fruit is. If they already have a lot of intrinsic sweetness, I do not add sugar. If they are very sour, I increase the amount of sugar.
Finally, I spread bits of butter over the cake. It doesn't dry out and stays nice and juicy.
I preheat the oven to 200 degrees Celsius. Then bake the plum cake for 45 minutes on the middle rack.
The plum cake with almonds tastes particularly good if you serve it with whipped cream. You can refine this with bourbon vanilla sugar.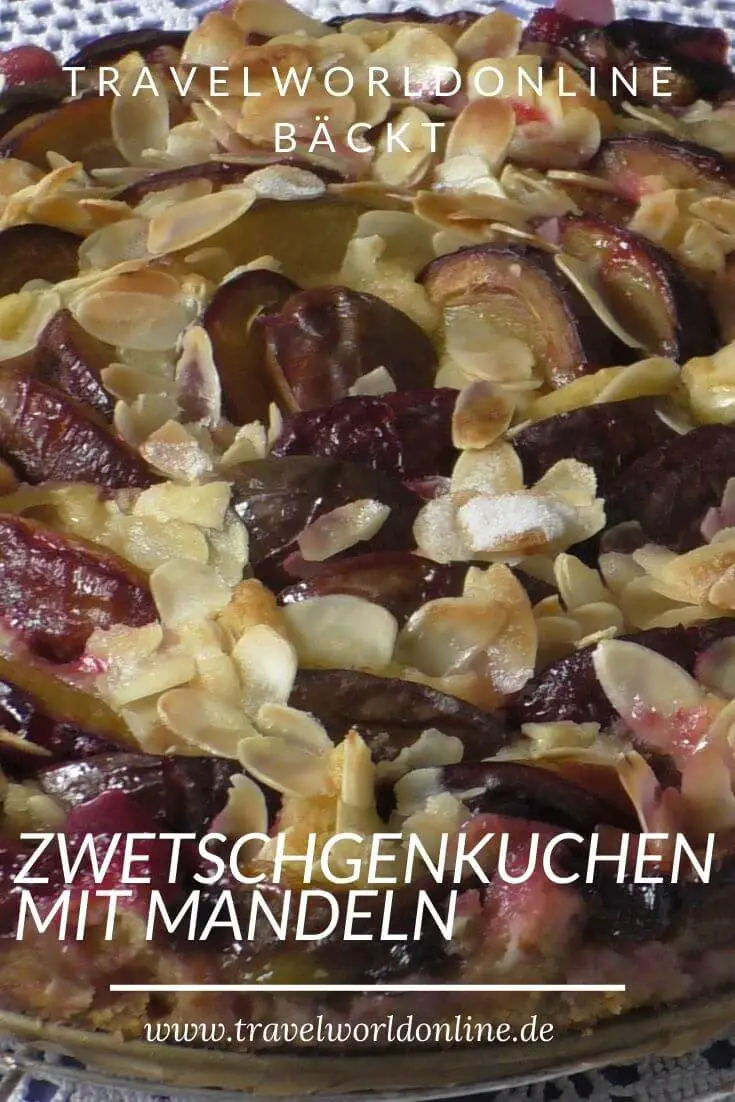 By the way:
Text plum cake recipe with almonds: © Copyright Monika Fuchs
Photos: © Copyright Monika Fuchs
Plum cake recipe with almonds