There is hardly a pie recipe in the USA that is as typical for autumn as an American pumpkin pie recipe that is easy to prepare. In the fall stand in new England stalls full of pumpkins for sale everywhere. They come in all types, sizes and shapes. Just looking at them makes my mouth water every time I think of the delicacies that are baked or cooked from them. In America, pumpkin pie is mainly served on Halloween and Thanksgiving. But people also like to eat it at Christmas time. A pumpkin pie always whets my appetite for a cozy coffee break by the warm stove. If you want to bake an American pumpkin pie yourself, you will find the right recipe for it here.
A Pumpkin Pie American Recipe easy to make
You need this for the dough of the American Pumpkin Pie recipe:
200 grams of wheat flour
120 grams butter very cold and in pieces
60 grams of sugar
40 milliliters of ice water
a pinch of salt
For the pumpkin filling: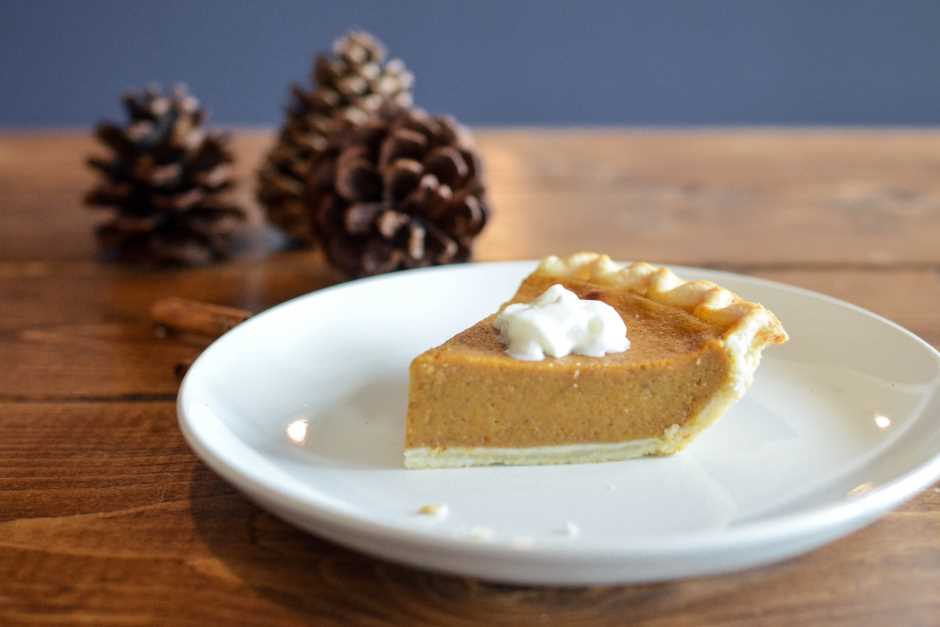 Preparation of the American Pumpkin Pie recipe:
So that the butter is cold enough, you can cut it into cubes before use and put it in the freezer for a few minutes. Then put the flour, sugar and salt in a bowl and add the cold butter in pieces. Knead the dough and add the ice water. Shape it into a ball. Wrap the dough in cling film and put it in the fridge for half an hour.
In the meantime, preheat the oven to 200° top and bottom heat. For the pumpkin topping, whisk the eggs with sugar, pumpkin puree, condensed milk, and cornstarch. You also add the spices or spice mixture and stir the whole thing into a smooth mass.
Now roll out the dough a little larger than a quiche tin. Put it in the form and cut off the overhanging pieces of dough at the edge. Then pour the pumpkin mixture into the batter.
Bake the American Pumpkin Pie on the lowest rack in the oven for 10 minutes at 200 degrees. Then turn the temperature down to 175 degrees and bake the pie for another 30 to 40 minutes. Be careful not to overcook the pie. The filling should still be a little soft in the middle.
Enjoy the American Pumpkin Pie recipe!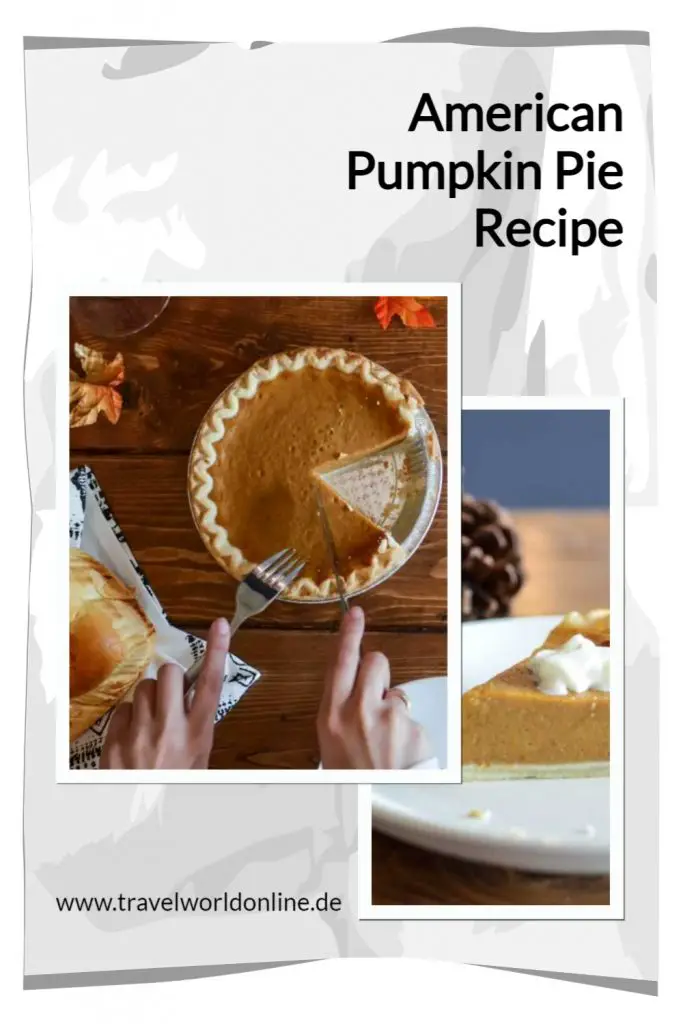 Do you also know:
Source for American Pumpkin Pie Recipe Easy to Make: own local research.
Text: © Copyright Monika Fuchs and TravelWorldOnline
Photos: by Element5 digital on Unsplash
Pumpkin Pie American Recipe - Pumpkin pie just like in the USA