We were looking for a restaurant in Victoria on Vancouver Island.
Pizza and pasta are available at Zambri's on Yates Street. However, you have to know this beforehand, because from the outside the restaurant on the ground floor of a high-rise office building with its window front looks rather inconspicuous. The guests sit in front of wooden tables on which the food is served. There is nothing to suggest that Peter, the restaurant's chef, has already won awards for his dishes.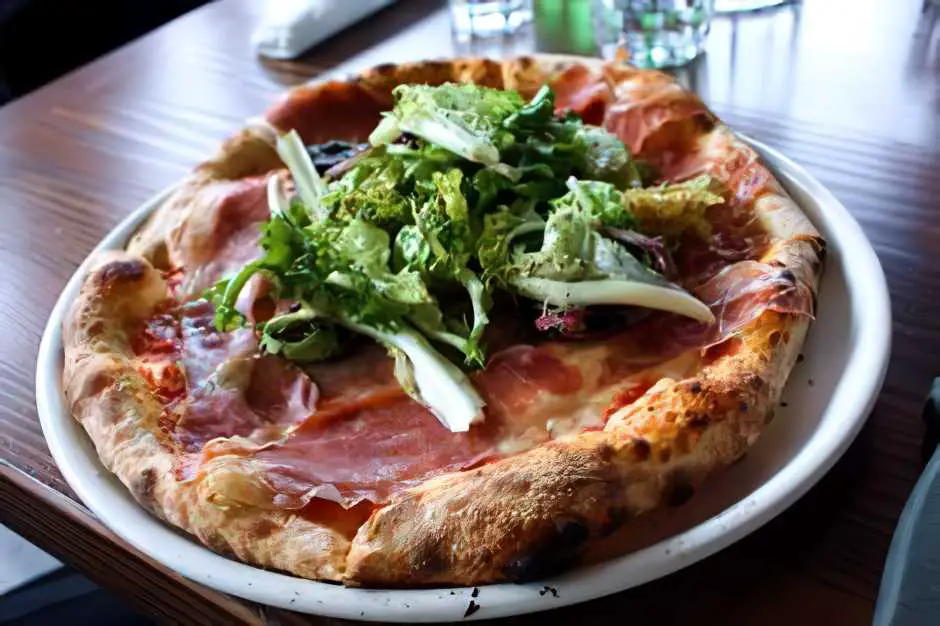 Pizza and pasta in restaurant in Victoria Vancouver Island
Born into a family in Italy, Peter and his sister Jo grew up in an environment where food was important. Cooking and groceries played a role in their family. It was no wonder then that Peter began his career as a chef in restaurants in Toronto and Vancouver. As he likes to travel, he also got to know the cuisine of Southeast Asia and India and spent four years in his family's home country, Italy. There he learned how much the land, the food and the people are interdependent. He brought this knowledge back to Vancouver Island. The soils of the island provide all the ingredients for food like in Italy.
Together with his sister Jo and her husband Calen, he opened Zambri's, a restaurant that was reminiscent of a trattoria. This was between a pharmacy and a supermarket and offered lunch. It wasn't long before word of mouth spread the reputation of his food. And soon Zambri's pizza and pasta were showered with prizes. Vancouver Magazine named it the best Italian restaurant with gold. Peter received the Victoria Chef Of the Year award. The restaurant is featured in EAT Magazine and The Urban Peasant. James Barber called it "the nicest little Italian restaurant in BC. Maybe even in Canada. "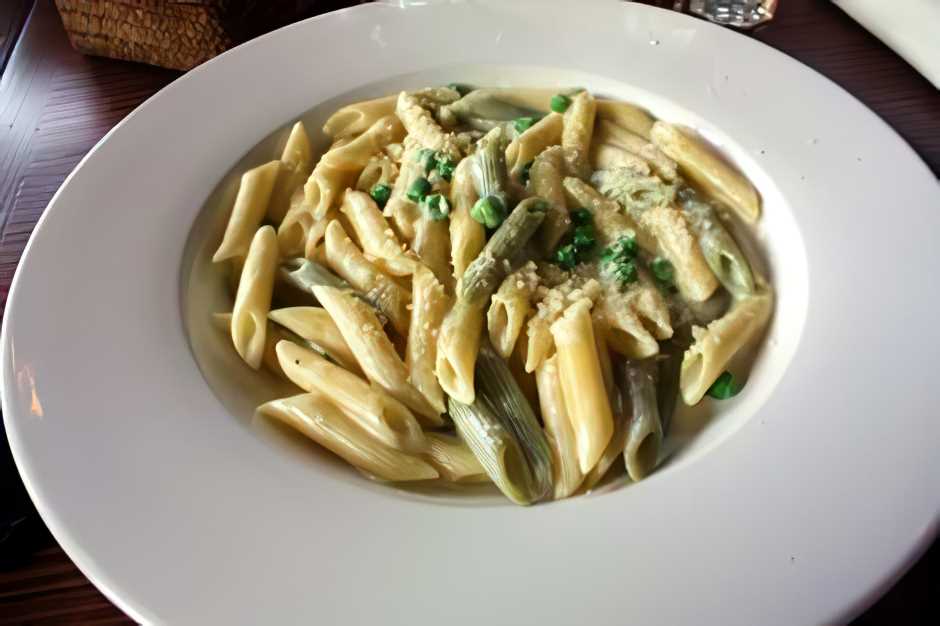 Zambri's - an Italian in Victoria on Vancouver Island well worth a visit
Not much has changed in that respect to this day. Zambri's has moved to a high-rise office building where the restaurant occupies the ground floor. But with its furnishings, it is still reminiscent of a trattoria. The fact that the restaurant guests now shake the door in hand contributes to the ambience. It's loud, but happy. The guests obviously know what to expect. We are also pleasantly surprised by our lunch, for which we order pizza and pasta.
My husband's prosiutto pizza looks very appetizing and he obviously likes it. I choose penne with peas and gorgonzola that melt on my tongue. If you're hungry, antipasti such as Insalata Mista, Minestra with crostino or tuna with canneloni, beans, egg, lettuce, capers, anchovies and olives are also on offer. In addition to pizza and pasta, the guest has the choice between a secondo such as grilled sausages with broccoli and potatoes or meatballs with tomato sauce, peas, cheese and polenta, and various sandwiches. And desserts such as tiramisu, ice cream, Coppa Italia and other delicacies bring back memories of Italy.
What you need for a trip to Vancouver Island
Matching wines complete the meal
In 2011, Zambri's won two of a total of four prizes for the best wine list at the Taste Wine List Awards. Very good for a restaurant in Victoria on Vancouver Island. These prizes are awarded by the restaurant guests, which include the best representatives of the food industry. Zambri's received the award for the most customer-friendly wine list on the grounds that it is easy for guests to understand. Clear and straightforward descriptions of the wines make it easier to choose the right wine. Special praise went to the staff, who were able to answer wine questions professionally and thus help the guest with their choice of wine.
Zambri's won second prize for its wine list, which offers a selection of quality products that match the menu in terms of price, quantity and style. The judges particularly emphasized that Zambri's wine program also includes wines by the glass, as well as seasonal offers and wine dinners.
Zambri's
Telephone: 250 360 1171
email: info@zambris.ca
820 Yates St, Victoria BC
Are you traveling with a motorhome?
Do you want to rent a motorhome? Then you will find information and a selection in these booking options.
Check our packing list for campers to see whether you have packed everything for your motorhome tour.
You want to know where you can overnight in Vancouver Island and are looking for parking spaces and campsites? You can find information about this under this link.
Make a note of the restaurant on Pinterest
Do you already know:
Source: On-site research
Text: © Monika Fuchs
Photos © Monika Fuchs
Good pizza and pasta at the Italian in Victoria