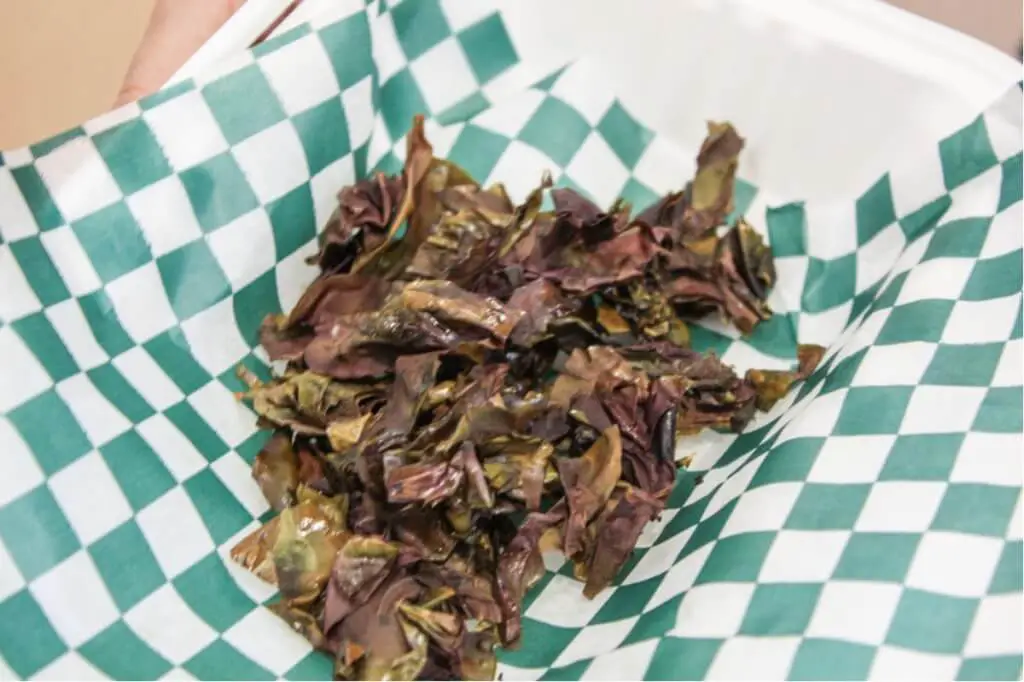 Seafood specialty from New Brunswick: Dulse
Seafood is one of the most important foods in Canada's Atlantic provinces. Scallops (haddock), haddock, salmon, lobster and oysters are on the menu in every restaurant. It's almost a good thing. And they are proud of it, since fishing was once one of the most important sources of income in the region. But New Brunswick is a little more colorful: Dulse (pronounced "Dals") is part of the regional food. "Dulse?" You will ask. "What's that?" And you're not the only one. I thought that after more than 25 years of traveling through Canada, I knew the country's most important culinary specialties. But I had never heard of Dulse. On our trip across the island Grand Manan Island At the western end of the Bay of Fundy, our companion Darrell showed us what it is all about.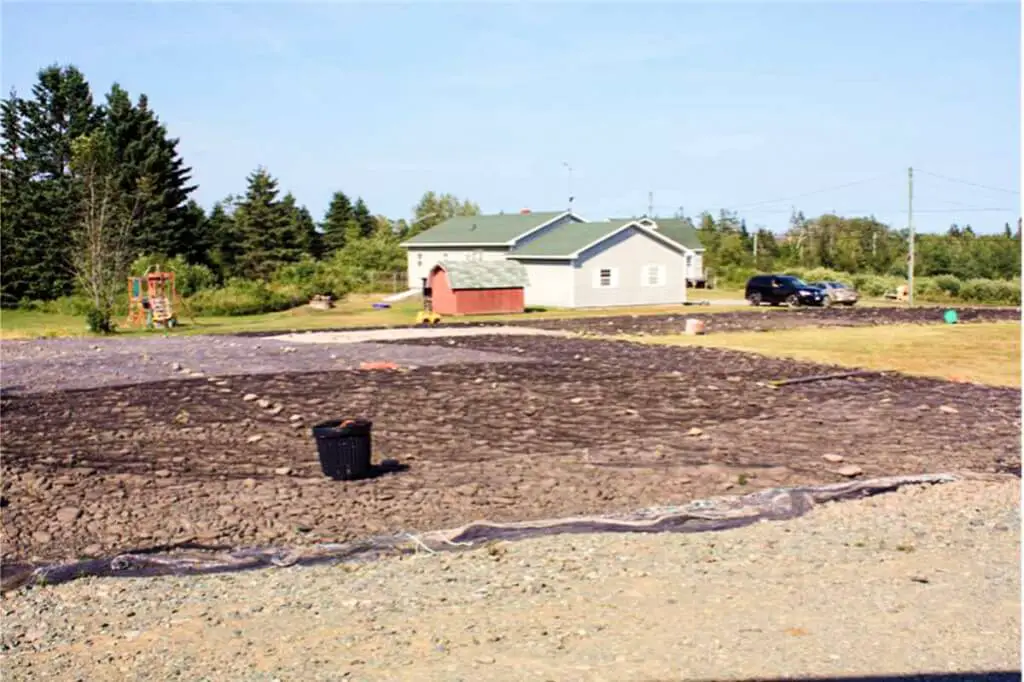 He suddenly turned off the main road through the island and drove west on a small side road past various farms until he finally stopped at one of them. "I want to show you something special," he said, and marched straight to an open area on which a net lay. "A pity! None is being dried right now ". We still didn't know what he wanted to show us. And we curiously followed him to a shed, behind the gates of which gates were blocked, brown leaves, it seemed, were spread out on the barn floor.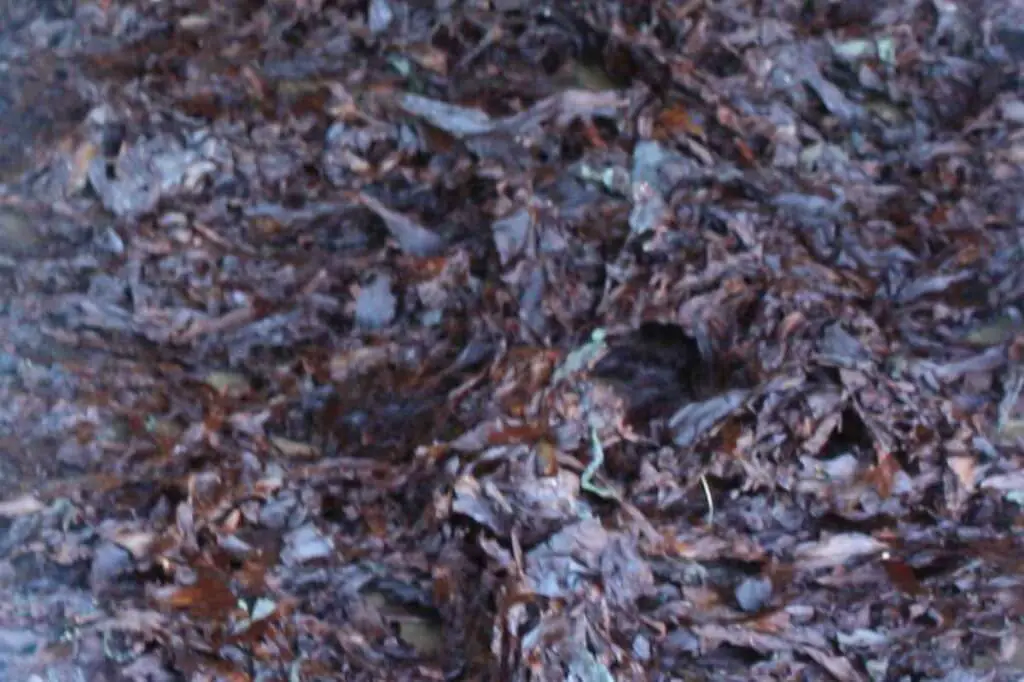 Thick and obviously glued together, they lay on the floor in thick layers. "This is Dulse, a specialty in New Brunswick," explains Darrell. And I ask him: "What is that?" Then he laughs and says: "These are algae. They are collected on the west coast of the island and laid out to dry here. Then you sell them in the provincial shops. "I knew until then that you could eat algae, but it was new to me in Canada.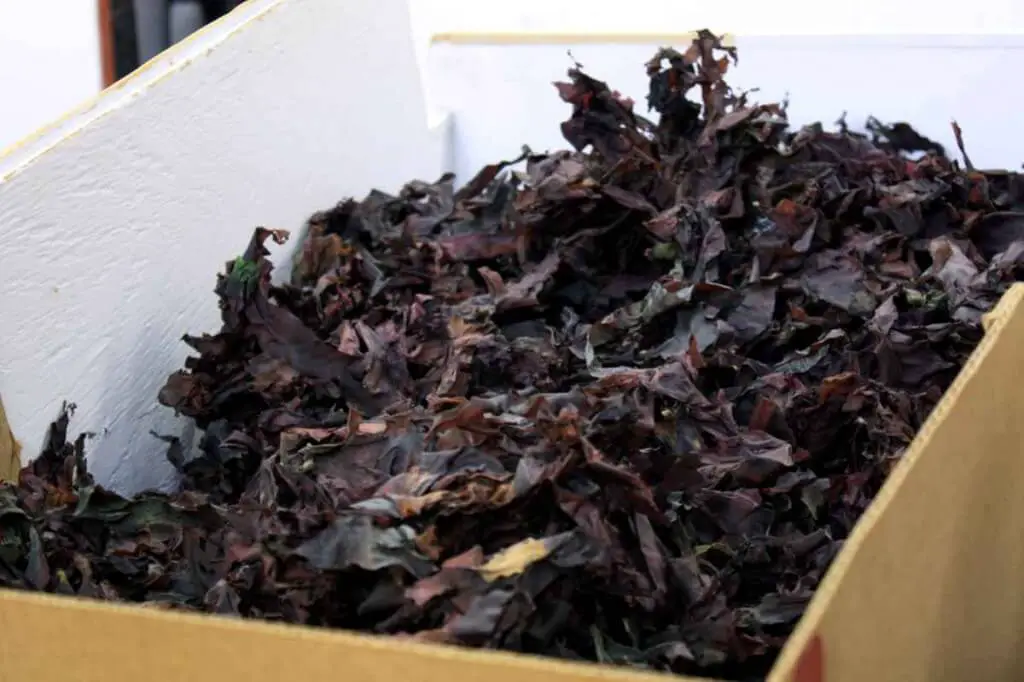 Dulse consists of red algae that grow in the cold waters of the Atlantic. You eat it like salad or "crisp", that is, crispy dried and as a snack. Depending on the level of dryness, it can even replace chewing tobacco. In New Brunswick, crumbled dulse is often served as a spice on mixed salad, which gives it a spicy aroma. Or you can serve it with fish and mix it with mashed potatoes.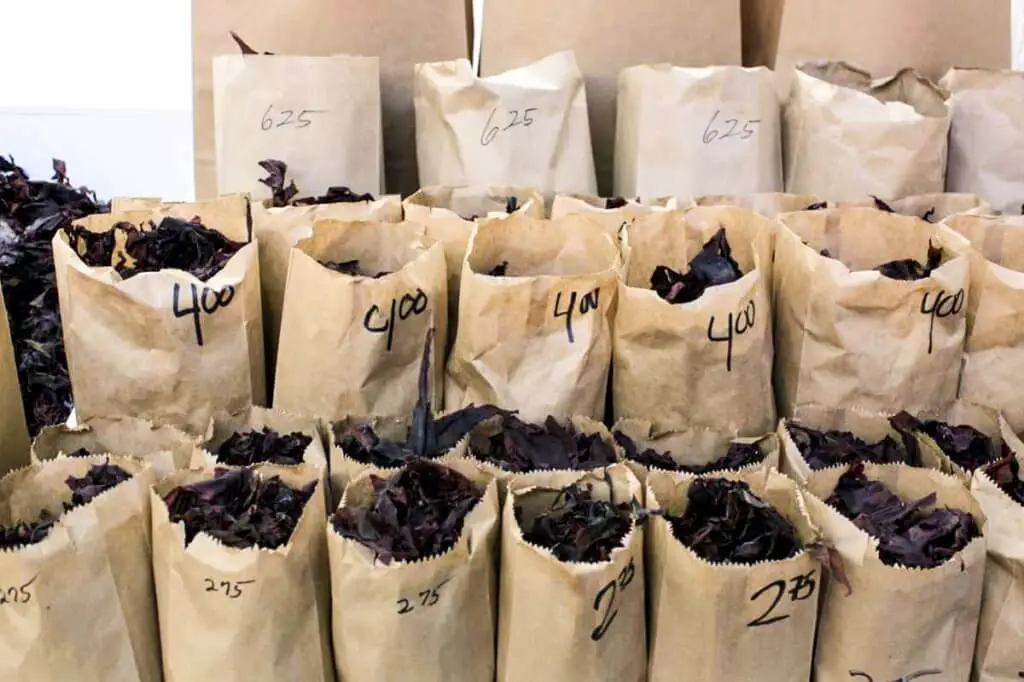 After seeing it for the first time on Grand Manan Island, Dulse suddenly caught our attention in many shops and restaurants. We had already eaten it, did not know anything about it. On the Old City Market in St. John We see it at many delis in the offer: open or packaged in bags. Big bags cost four dollars, small portions just under three dollars. And of course we try Dulse raw - but I have to say, I prefer it as an ingredient in the salad, because the sea still tastes in the raw state: salty and a bit fishy, ​​I think.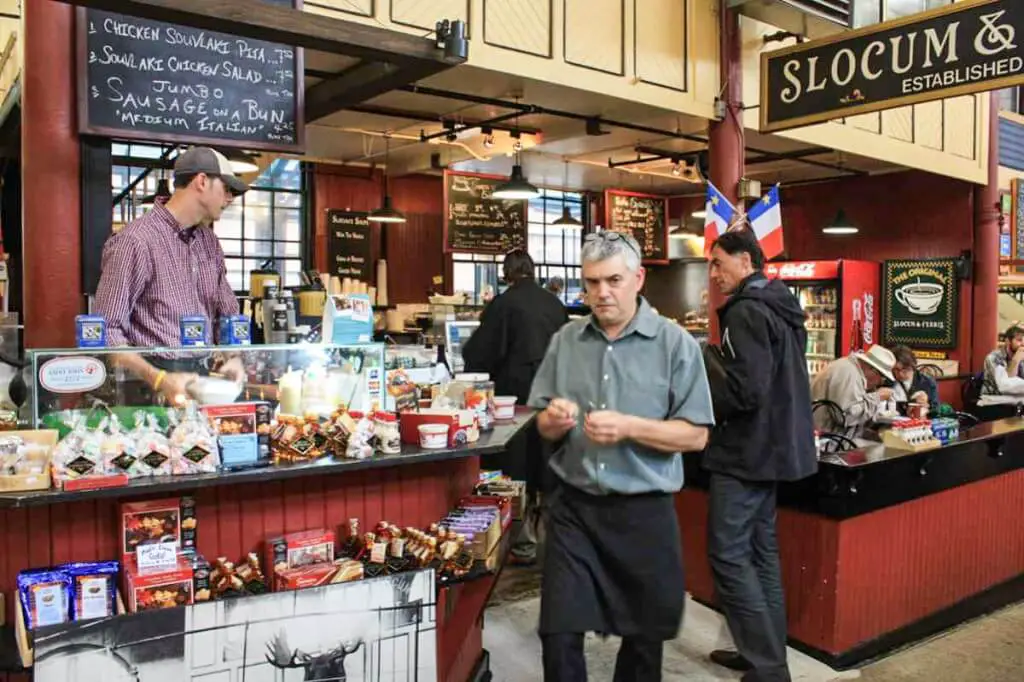 We can try out on the market that Dulse is also available as an ingredient in other dishes. At Slocum & Ferris in the old market building of St. John, DLT burgers are offered, the New Brunswick version of BLT (Bacon, Lettuce & Tomato) burgers, only that here the bacon is replaced by Dulse. The managing director of Slocum & Ferris proudly tells us that this is an invention of his deli department.
---
Travel Arrangements:
Check in:
Book yours here Arrival by plane, bus or train*. Air Canada, Condor and Icelandair fly from Germany to various airports in eastern Canada.
Car Rentals:
Cheap car hire - book quickly and easily!
Hotels:
Hotels in New Brunswick* not far from Cape Enrage you can book through our partner booking.com.
---
Discover more travel tips for trips to savor on our blog TravelWorldOnline.
Source: own site research courtesy of Tourism New Brunswick and the Canadian Tourism Commission
Text: © Monika Fuchs, TravelWorldOnline
Photos: © Copyright Monika, TravelWorldOnline
Specialty from New Brunswick: Dulse