Baden near Vienna in summer

Discover Baden bei Wien in Lower Austria in summer, which events are worthwhile and which Hotel Baden near Vienna in Vienna woods Offers you. We have a Enjoyment trip to Baden near Vienna and have the summer festival Bathing in white celebrated. There is hardly a better way to spend the summer. It takes a good four hours to get from Munich Airport to Baden near Vienna, which we reach in the late afternoon. From Vienna you can be there in half an hour. We are accommodated in the stylish Hotel Herzoghof *, which is directly opposite the Casino Baden and the Kurpark. This means that the Hotel Herzoghof not only has one of the best locations in the city, but with its elegant Art Nouveau facade it also fits perfectly for a casino holiday in Baden.
In the evening we meet for a first dinner together at the Casino Baden, not without taking a stroll through the spa park of Baden near Vienna, where Empress Sissi, Wolfgang Amadeus Mozart, Beethoven and Schubert walked.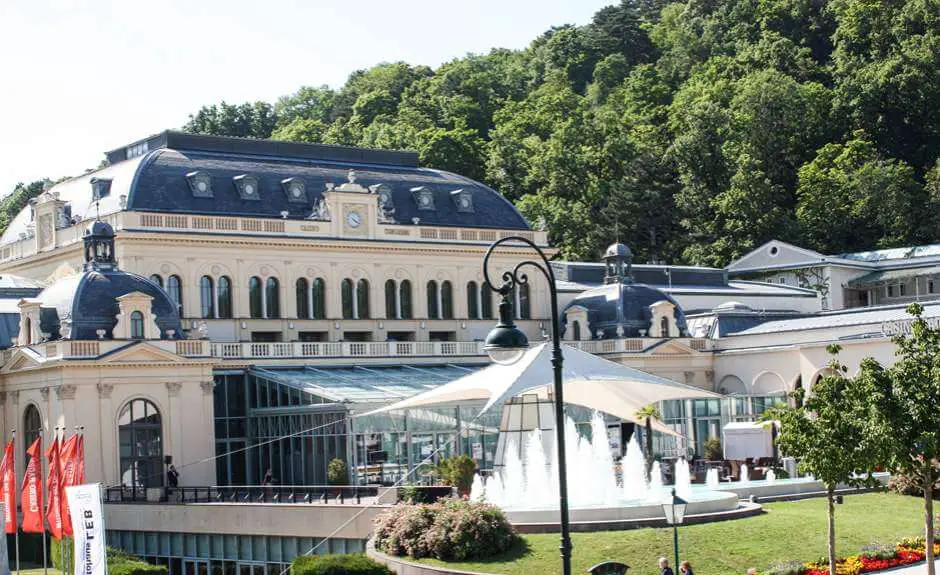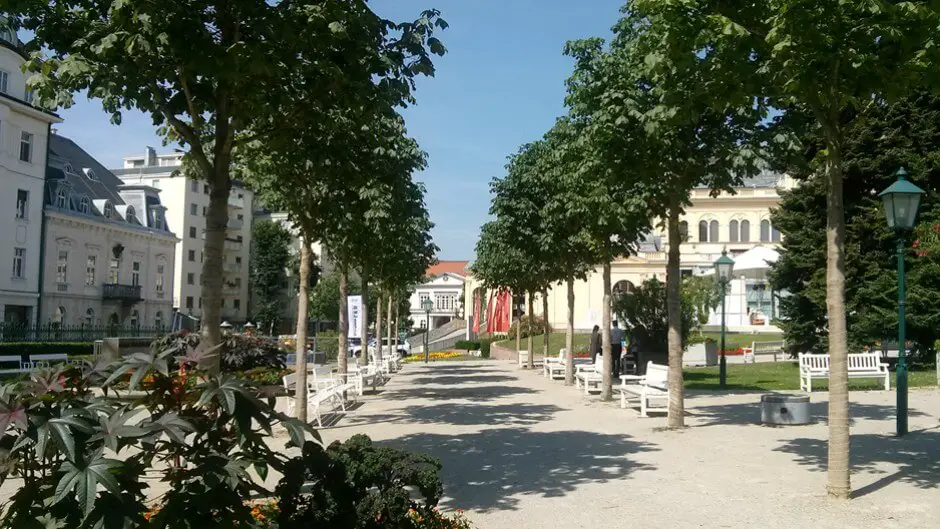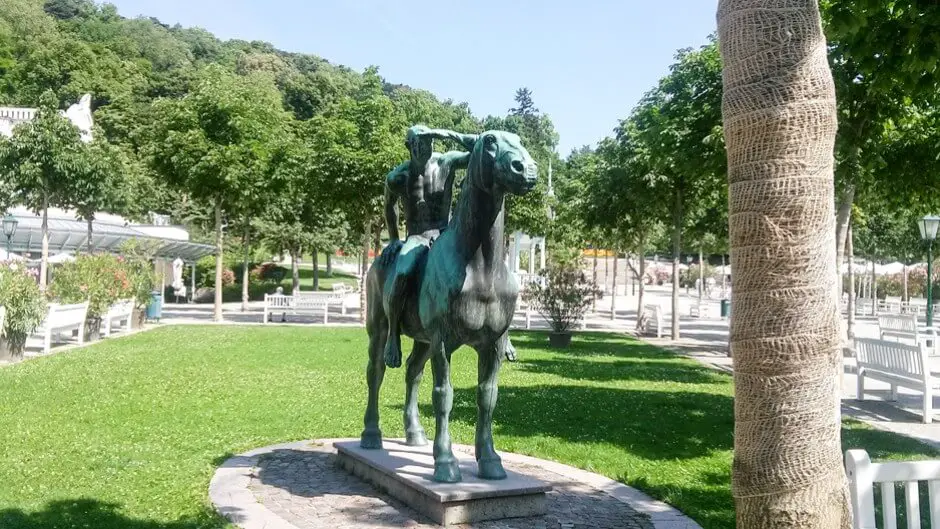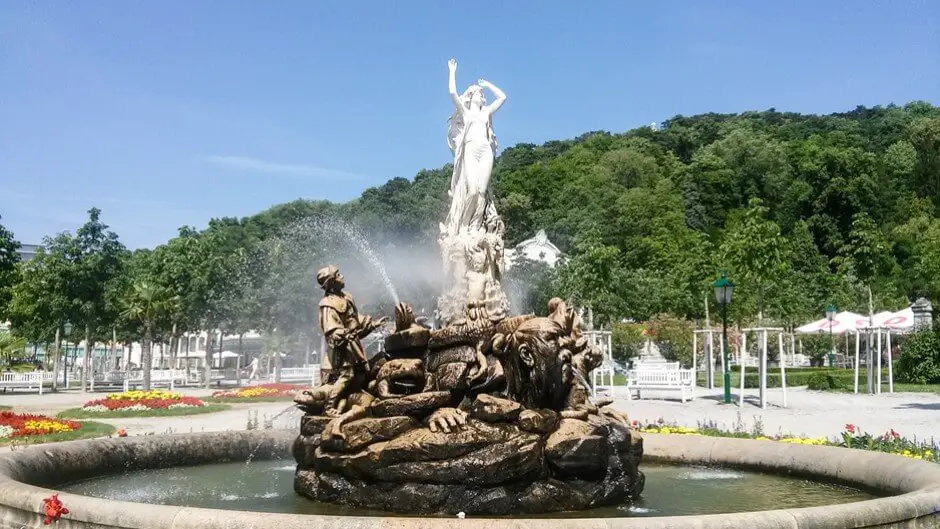 The Celts and Romans were already here
There is evidence that the Celts were already in the Baden region. The Romans cultivated wine in the region around Baden. Roman legionaries brought Italian grape varieties here and improved local wines. They were also the first to use the thermal baths in the Vienna Woods. Under Emperor Claudius (41 - 54 AD) they called the place Aquae, which indicates that it was used as a bath. The spa town Baden near Vienna has been used as a bathing resort since Roman times. The spa town of Baden developed from the Roman settlement Aquae.
This is also indicated by the visit of Queen Beatrix of Hungary in 1488. She visited the place to cure her childlessness. Emperor Franz!. eventually declared the city his summer residence. He stayed here every summer between 1796 and 1834. The health resort owes its reputation for 2000 years to the thermal baths on the slopes of the Vienna Woods. The Roman spring also supplies the city's thermal baths with sulphurous water to this day.
Empress Sissi, Beethoven and Mozart in Baden near Vienna
It is said that Empress Sissi liked to walk often and often the 27 kilometers from Vienna to Baden - always accompanied by her court ladies, who were usually not as fit as the Empress. She is said to have always had a glass of milk in Baden after hiking through the region of the Vienna Woods.
We know from Beethoven that he regularly came to Baden near Vienna during his life - partly because he hoped to get relief for his ailments, and partly because there are many beautiful hiking trails in Baden and the surrounding area on which he could relax and retreated from the people he felt disappointed with in the course of his increasing deafness. He could relax in nature. His 9. Symphony, the last and greatest work of his life, was written by Ludwig van Beethoven in a small house in Beethovengasse in Baden.
And Wolfgang Amadeus Mozart was also a regular guest in Baden. In 1791 Mozart wrote the "Ave Verum" for his friend Anton Stoll only a few months before his death. In the Stephanskirche his handwritten score hangs on a church wall.
Franz Grillparzer came to Baden regularly, and in today's Kurpark there is a concert pavilion in which Johann Strauss played the spa guests dancing the waltz.
Since the casino opened in 1934, Baden near Vienna has become the most important health resort in Austria. The destruction by a bomb attack in 1945 and the subsequent occupation by Soviet troops could only interrupt this for a few years. Since 1965 the city has finally developed into a center of spa and wellness tourism. That is why it attracts visitors from all over the world today.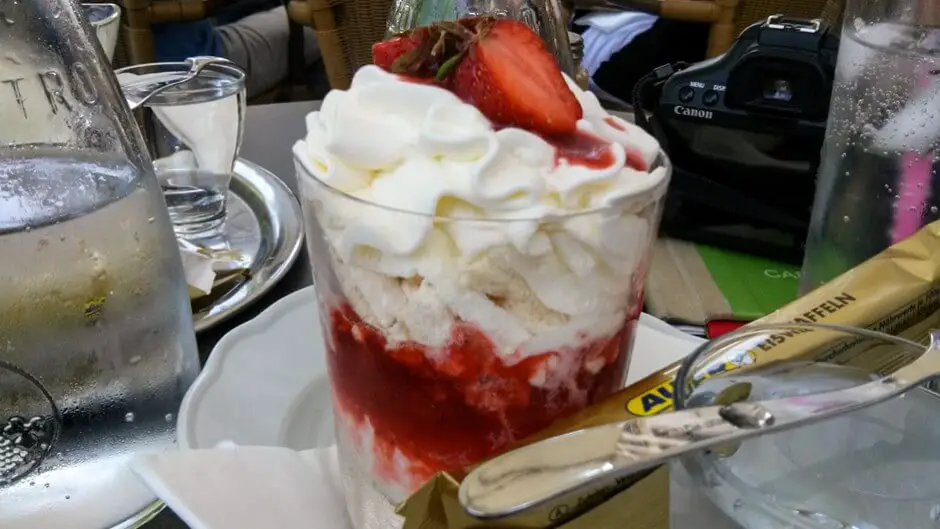 Enjoy the summer in Baden near Vienna
Right next to the spa gardens and the Hotel Herzoghof * There's something refreshing in the Clementine ice cream parlor: a cool lime-mint soda and the seductively sinful Eton Mess, which I couldn't resist: a mixture of fresh strawberries, strawberry sauce, cream, meringue and vanilla ice cream - delicious! You don't treat yourself to anything else, do you? Or is one for you Kaiserschmarrn Recipe rather?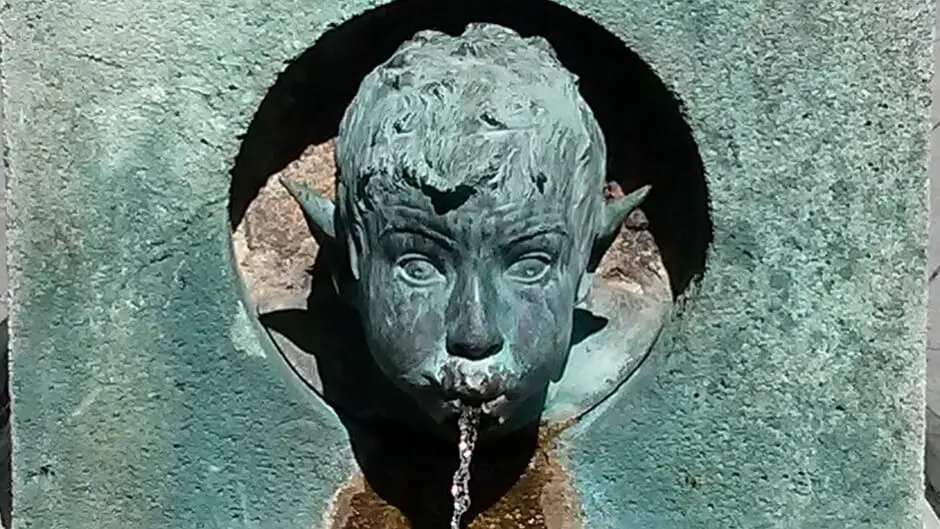 On our way to the city center we pass a water-spewing faun, the cooling water of which we like to use to cool off from the summer heat of the day - the thermometer reaches almost 40 degrees on that day in early July. A welcome opportunity. A few meters further on, a huge plastic soft ice cream invites us to the associated ice cream parlor, which in this case, however, we scorn. Instead, we see more and more white-clad walkers who join us in the summerBathing in white" to celebrate.
Events in Baden near Vienna - Baden in white
For several years now, the Baden festival in white has been taking place in July. The whole city celebrates. We particularly liked that this is a cross-generational festival. We see couples in love in a chic white outfit, families in which even the little ones in pretty white dresses are pushed through the city in prams, and older women who stroll elegantly styled through the city. Bathing in white is a feast for all generations. 2022 finds the summer festival at 1. and 2. July.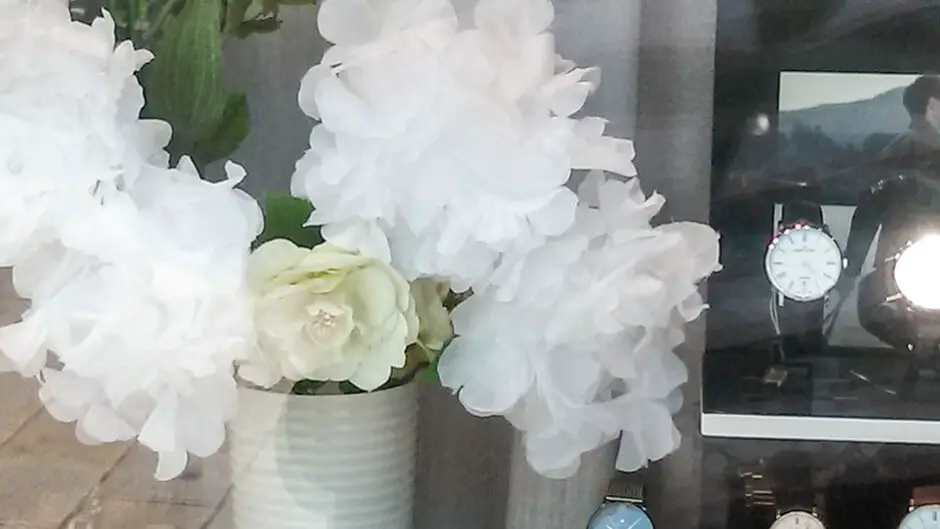 Picnic in the park in Baden near Vienna
We have the most beautiful summer pictures from Baden near Vienna from ours picknick brought along between 30000 roses in Baden near Vienna. In the rosarium, which is directly on the Hotel Schloss Weikersdorf * adjacent, we meet with the other travel bloggers for a picnic under shady trees. On several blankets we enjoy the delicious snacks with bread, ham, cheese, various spreads, vegetable sticks. It's frizzante, juice or water to drink. A nice end to our great summer weekend in Baden near Vienna!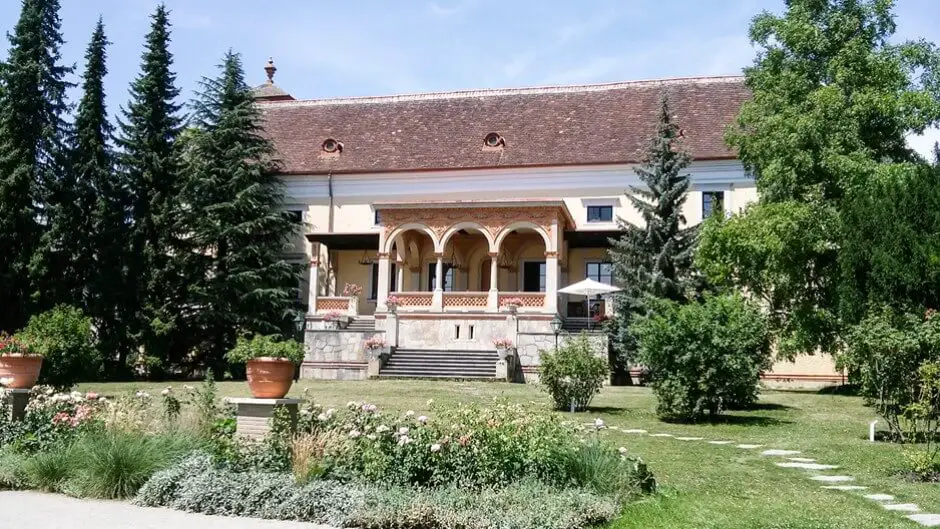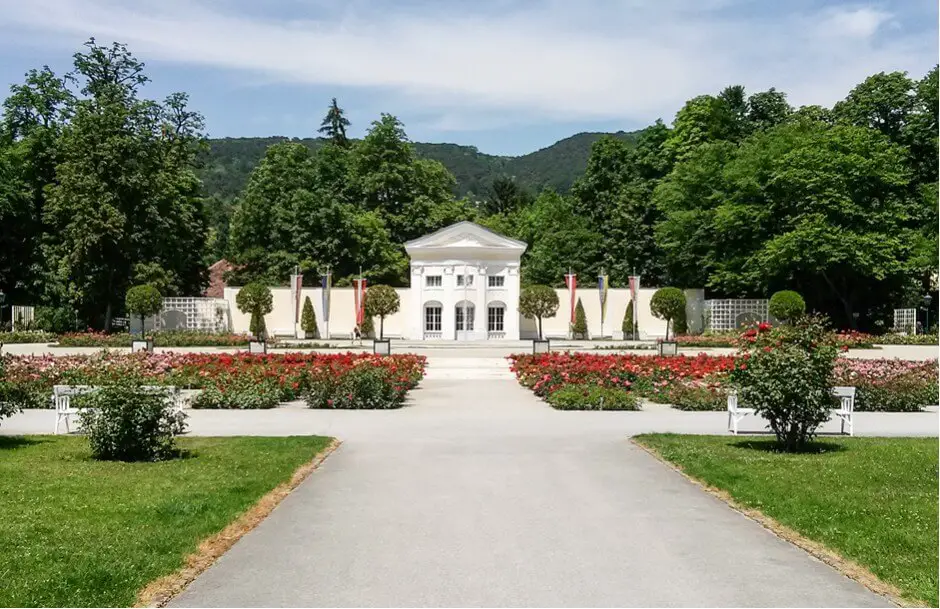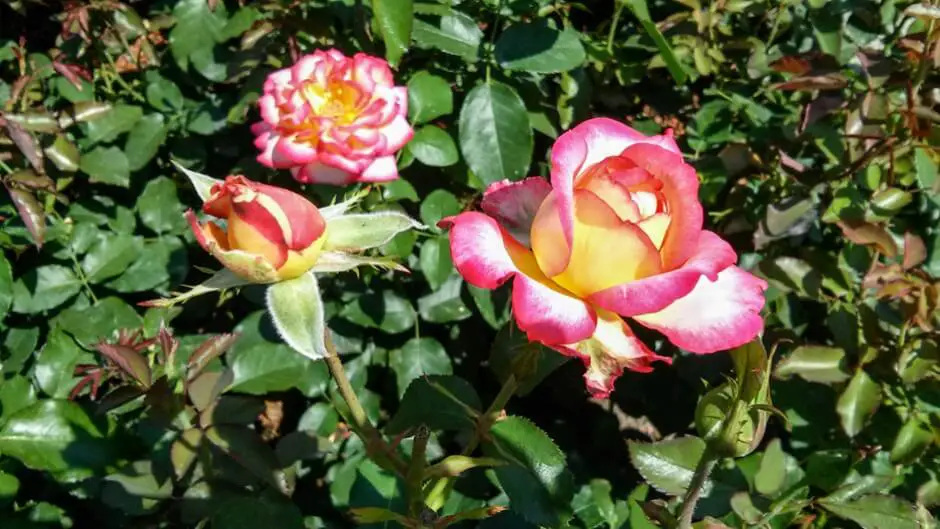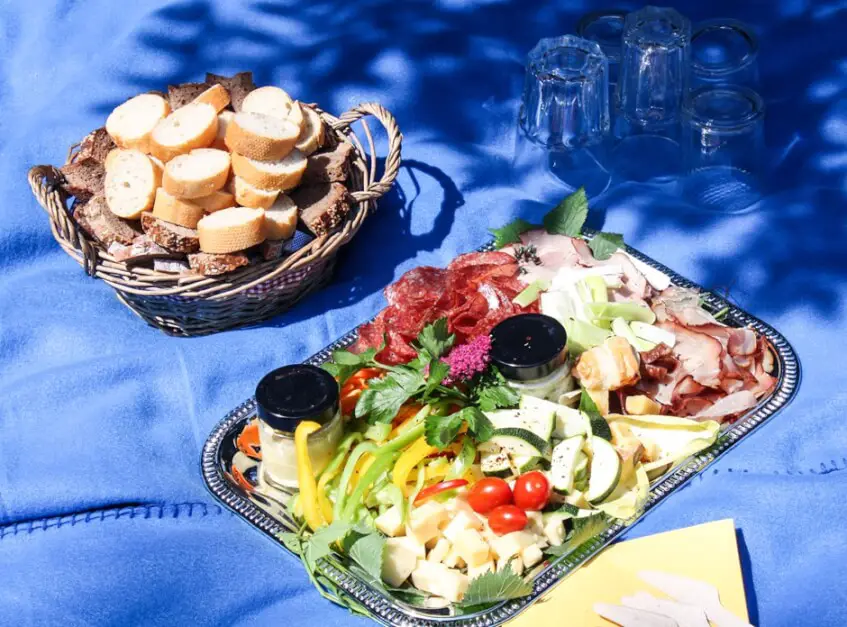 We spent three eventful days at the summer party Baden in Weiß in Baden near Vienna, where we enjoyed the summer wonderfully. Swimming in summer is worth a trip or a short break!
---
Travel Arrangements:
Arrival by plane, train and bus
Arrival by plane, bus or train*. Lufthansa, Austrian Airlines and Swiss will follow Vienna. It is possible to travel by train to Baden b. Vienna.
Car Rentals:
Cheap car hire - book quickly and easily!
Baden b. Accommodations Vienna
At our partner booking.com you can Hotels and accommodation in Baden b. Vienna* easy to book online. We stayed in the Hotel Herzoghof * directly opposite the spa park in Baden b. Vienna.
---
Here you will find the Gourmet travel tips for Baden near Vienna by Christina from City, Sea, Country. Besides, she gives Tips for a mountain bike trail in the Vienna Woods.
Angelika from wiederunterwegs.com gives great Tips for an overland part from Vienna to Baden.
And Elena from creativelena.com indulges in Bathing in white - a feast for the senses and dives in Baden for Casinourlaub.
the thing with the Kaiserschmarrn.
Jessi of Wanderlust and so enjoys the sweet idleness in Baden near Vienna are available as assessories. Kaiserschmarrn by Herwig Gasser.
Other destinations in the Vienna Woods
More tips for Slow Traveler and Cities in Austria you can find here.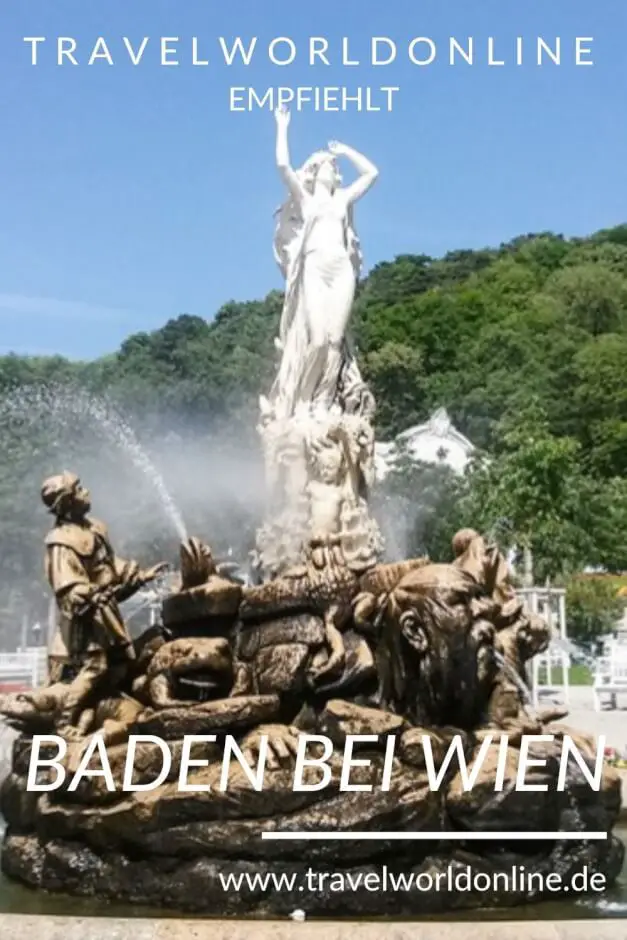 Do you already know:
Source: own research on site. We would like to thank Casino Baden, Casino-Urlaub and Hotel Herzoghof for their invitation and support during this trip. Our opinion remains our own.
Text: © Copyright Monika Fuchs, TravelWorldOnline
Photos: © Copyright Monika Fuchs, TravelWorldOnline
Baden near Vienna in summer