Sweet Radovljica in Slovenia! It is as ambiguous as it sounds. On the one hand, the small town of Radovljica in northwestern Slovenia is a cute little place. It lies below the Triglav massif. Triglav National Park can be reached in a quarter of an hour by car. Its medieval town center is still well preserved. So good, in fact, that the pillory is still on the wall of a house. However, the city made it easy for the evildoers. The pillory is a comfortable bench on which you could make yourself comfortable. Sweet is not it?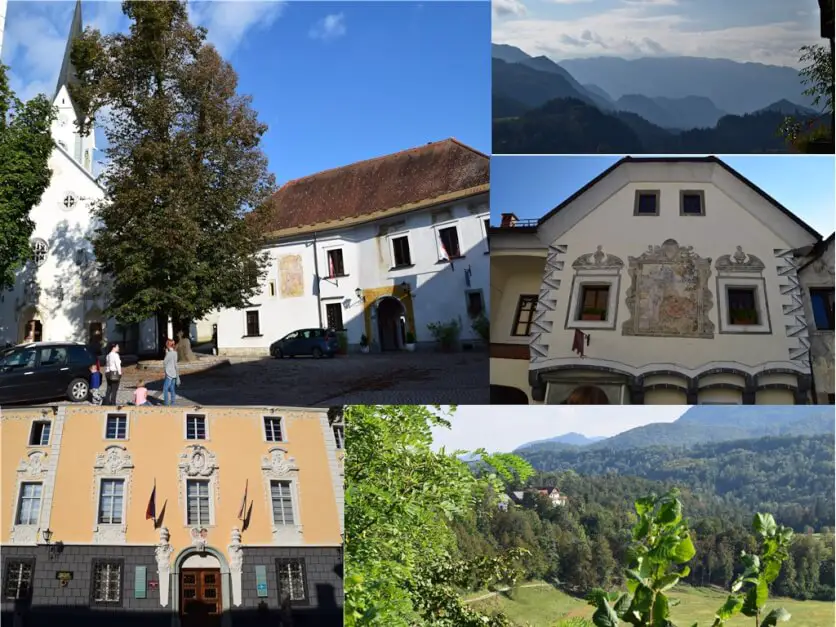 Sweet Radovljica with medieval town center
In addition to the facilities of medieval justice, there is much to discover in the center of the old town. Pretty town houses, which were partially restored. Others still see the socialist past. However, because of their weathered charm, they complete the impression of a historically grown city. Faded frescoes on one house, faded murals on another. These also alternate with magnificent mansions whose Baroque facades give the old town a splendid appearance.
Radovljica's old town makes my photographer's heart beat faster. In one corner there is a picturesque fountain. Next to it, an old lantern towers from the corner of a house into the street. Opposite baroque windows - restored or taken from the years - testify to the ravages of time that gnaws at them. Furthermore, nicely decorated gates and windows invite you to press the trigger. Therefore I recommend to every photographer not to miss Radovljica's old town.
Castles, manor houses, churches, magnificent town houses and rural folk art - this is Radovljica. The city offers even more.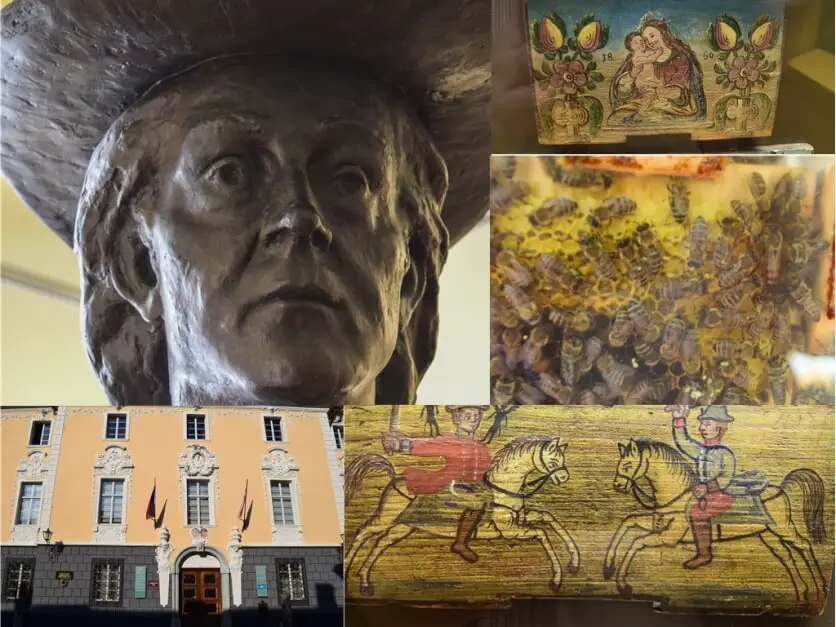 Radovljica - the city of bees
The place deserves the name "Sweet Radovljica", among other things, because honey bees have been bred here for centuries. Beekeeping played a major role in the 18th and 19th centuries. Therefore, they even set up their own museum. The city's bee museum is located in the most magnificent baroque palace on the town square. There we learn more about the inventions of clever local beekeepers. One of them invented the two-story beehive. The next one specialized in queen breeding. Another developed beehives like those we see in Canada Roof garden of the Royal York Hotel have seen. No wonder, then, that the bee museum became the most visited attraction in town.
In addition to these inventions, you can watch a live swarm of bees at work in the bee museum. The gray carniola bee, a native species of bee, is bred in Radovljica. We were particularly fascinated by the queen who was courted by the workers. We also liked the pretty wooden panels that are used to decorate the beehives. Slovenian folk art at its best! In any case, a visit to the bee museum is worthwhile if you want to learn more about the region and its products.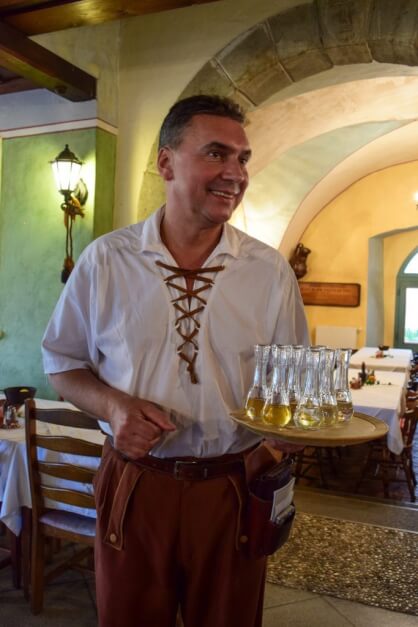 Sweet Radovljica is also because of the gingerbread
Just a few steps from the bee museum is the Lectar Museum, It is a tavern of the same family. This inn has existed for 500 years. The kitchen also uses local produce. The food of the restaurant we could not test. Instead, the innkeeper proved his hospitality with a stamperl of liqueur, which ran down his throat like molten gold. With his harmonica he added a bit of local flavor by giving us one of the songs of the Avsenik Brothers auditioned. Most of all, he impressed me with his version of a moving train.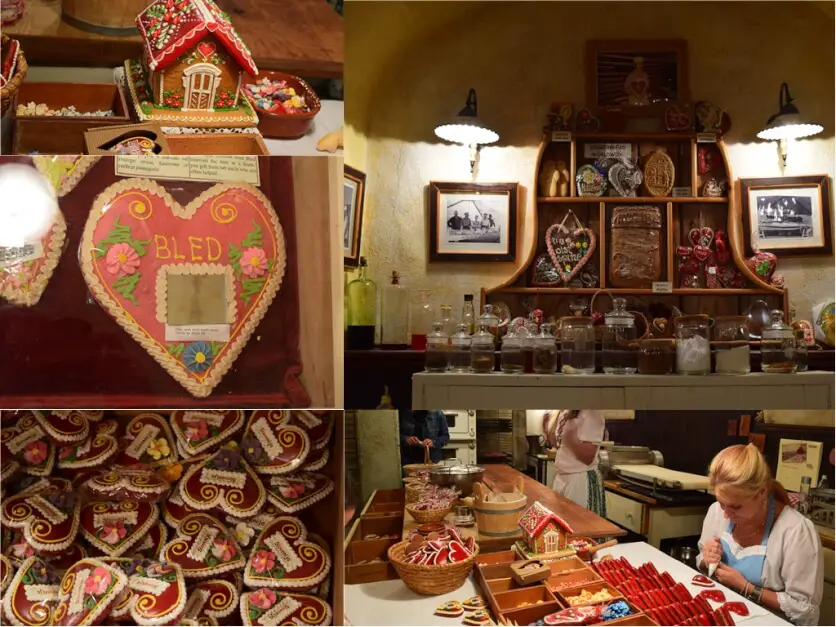 Another surprise was waiting for us in the basement of the historic building. The family runs a traditional gingerbread factory there. They are made in the in-house bakery Gingerbread, which the local girls decorate with loving attention to detail. They decorate gingerbread hearts with filigree icing, a tiny mirror and homemade sugar flowers. Sweet Radovljica that lives up to its name!
Sweet festival in Radovljica
Do you want more sweets from Radovljica? And yes, there is! Every year in the middle of April, the Chocolate Festival is celebrated. It is the largest chocolate event in Slovenia with tastings and a chocolate fair. There is also a framework program for all ages.
Take a look at Petar's video about our holiday in Slovenia for connoisseurs. There you will find more impressions:
---
Travel Arrangements:
Check in:
Book yours here Arrival by plane, bus or train*. By car you can reach Radovljica from Munich in about four and a half hours (without traffic). The nearest airport is Ljubljana. It takes about an hour and twenty minutes to drive from there.
Car Rentals:
Cheap car hire - book quickly and easily!
Hotels:
Accommodations in and around Radovljica * You can book through our partner booking.com.
---
Do you already know:
Find more here Slow Travel Tips, Discover others Cities in Slovenia here.
Source: own research on site. We thank Best Press Story for supporting this trip. Our opinion, as always, remains our own.
Text: © Copyright Monika Fuchs, TravelWorldOnline
Photos: © Copyright Monika Fuchs, TravelWorldOnline
Sweet Radovljica in Slovenia