Tips for Würzburg and the surrounding area
With these tips for Würzburg you can design your very own weekend for connoisseurs. For this we present hotels, restaurants and attractions. You can use it to take your city trip to the city on Main put together yourself.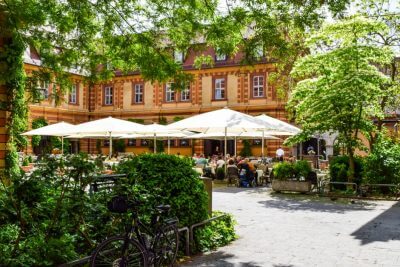 Würzburg wine tour This Würzburg wine tour is part of a pleasure trip in Franconia like a Schäufele with dumplings or a Franconian sauerbraten. Franconia is a Bavarian pleasure region and offers tasty dishes as well as various types of beer and excellent wines. So what could be more natural than to let us show us the way to wine in Würzburg on our journey through the Franconian wine country? We let Dorothea Eberlein lead us to the wine locations in Würzburg. She is from Würzburg, wine connoisseur and tour guide in ...
Continue reading …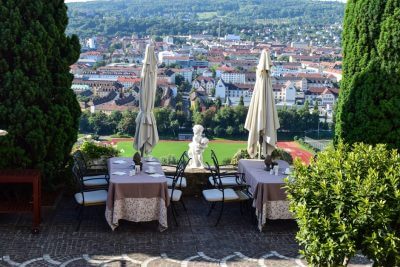 Schlosshotel Steinburg - the Weinberg Hotel Würzburg This Weinberg Hotel in Würzburg is an experience in itself. Nothing gives an idea of ​​the grandiose view of Würzburg and the vineyards of the Würzburger Stein. In the Weinberg Hotel Würzburg in Bavaria we begin our journey on the route of pleasure. This journey finally leads us through the worlds of pleasure in Franconia, Hesse and Baden. But this Würzburg hotel in the winery is also suitable for a wine weekend. Our navigation system steers us from the A3 in ...
Continue reading …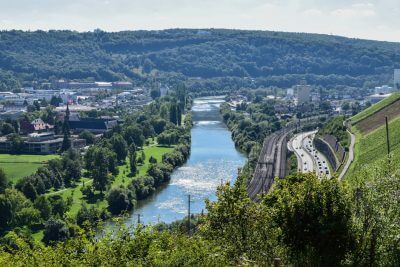 Wine weekend in Franconia Five wine locations in Franconia for a vacation with a winemaker in Franconia or for a wine weekend in Franconia? Going on holiday in a wine region in Germany is possible in these places. A Franconian wine route that bears this name does not officially exist. But a vacation on the Main at a winegrower's house comes very close to this experience. When the winemakers harvest their grapes in autumn, things get exciting in the wine regions. How was the summer How much sun did the grapes get? As ...
Continue reading …
Do you already know:
Source: own research
Text Würzburg: (c) Copyright Monika Fuchs, TravelWorldOnline. All rights reserved.
Photos Würzburg: (c) Copyright Monika Fuchs, TravelWorldOnline, and Canva. All rights reserved.
Tips for a weekend in Würzburg