Get to know Holland from the boat
We have already experienced a lot, but a city tour by boat is not one of the usual experiences on our pleasure trips. On our trip to Holland, the water played a big role. We slept the three nights during our stay in a houseboat, So what could be better than to do a part of our sightseeing by boat? In Holland, this is easily possible because much of the land is below sea level and drained by canals. In Holland, canals are also waterways where recreational captains travel as well as excursion boats. They traverse the country as well as the cities. Of course I knew about the canals in Amsterdam, and we were already in the last year with whisper boats in Edam on the way, but I realized the meaning of the Dutch waterways only in suffering. There we made our city tour with a small motorboat, which chauffeured our chicken and experienced Dutch captain Rien from our houseboat station to Leiden. It only became clear from the water that many of the city's residents not only park a car on their doorstep, but also a boat next to it. The proximity to the water and the many channels make it possible.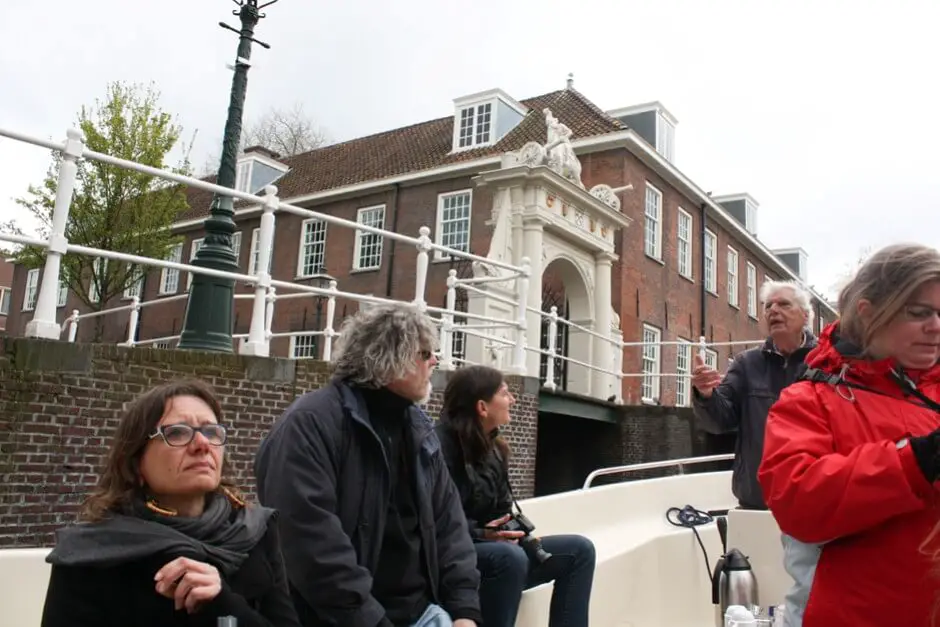 Since on this day the weather played only conditionally - it was drizzling now and then - we asked ourselves on the departure of our Houseboat station in Warmondwhy we could not take a covered boat for the tour. That clarified very fast on our tour through the canals of Leiden: there are plenty of bridges under which we were just able to drive through. They are just unbelievably low and sometimes so tight that the boat can not get through without dents. There must already be specially built boats that can navigate here. Our captain Rien had to be as small as possible under each of these bridges so as not to hit. Nevertheless he did not let himself be deprived of his good mood. An impressive man, who keeps the children of the royal couple in his care and offers them a trip into the normal life on the water. This time, however, we are his guests, and he shows us the city of Leiden on a tour through the waterways of the place. In several ring channels we drive around and through the city and get an interesting insight into the city, its sights and life on the water.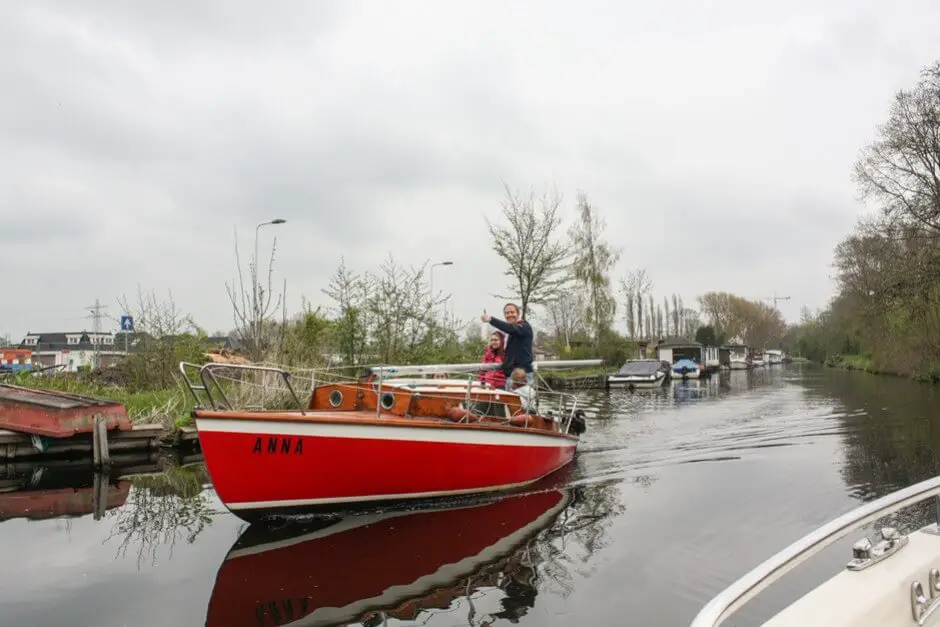 The waterways of Leiden are not only used by us as traffic routes. There are many other boats on the canals with us. Again and again pedestrians wave to us from the bridges. Some talk to us while we leisurely drive through it. A city tour with the open boat is something out of the ordinary. Equipped with hot tea and coffee in thermoses and homemade sausage breads, we let the city slowly glide past us and enjoy our lunch picnic on board. A little reminds us of our boat tour through Leiden Holland on the Sunday trips, which I made as a child with my parents in the vicinity of my hometown. Nostalgic thoughts of my childhood go through my head as we drive past the beautiful homes and sights of the city.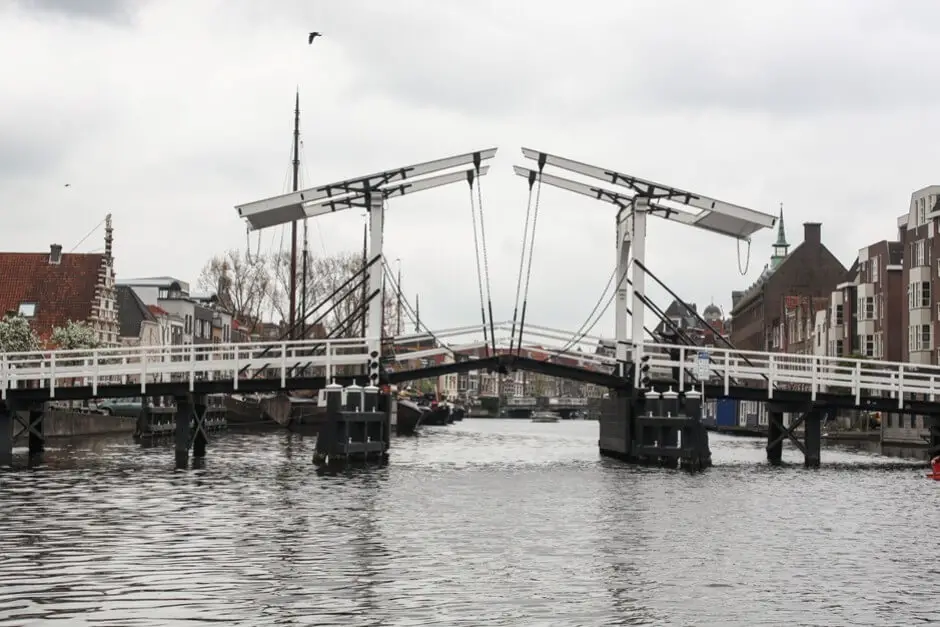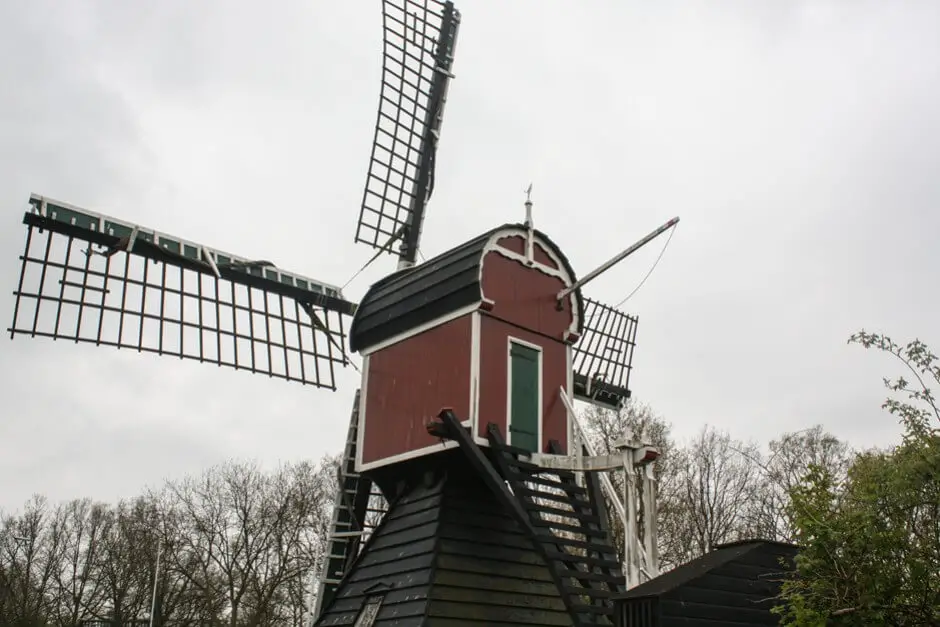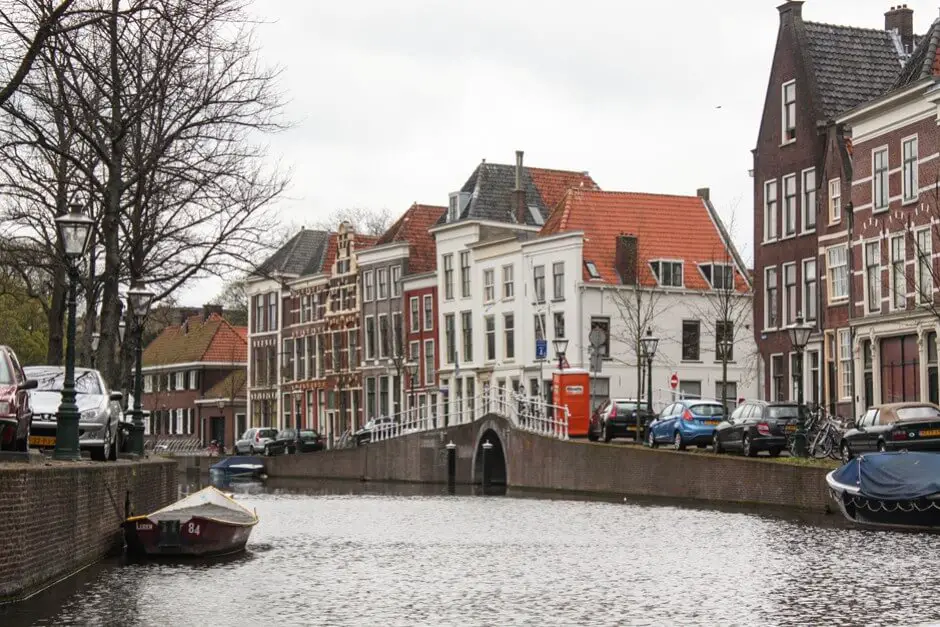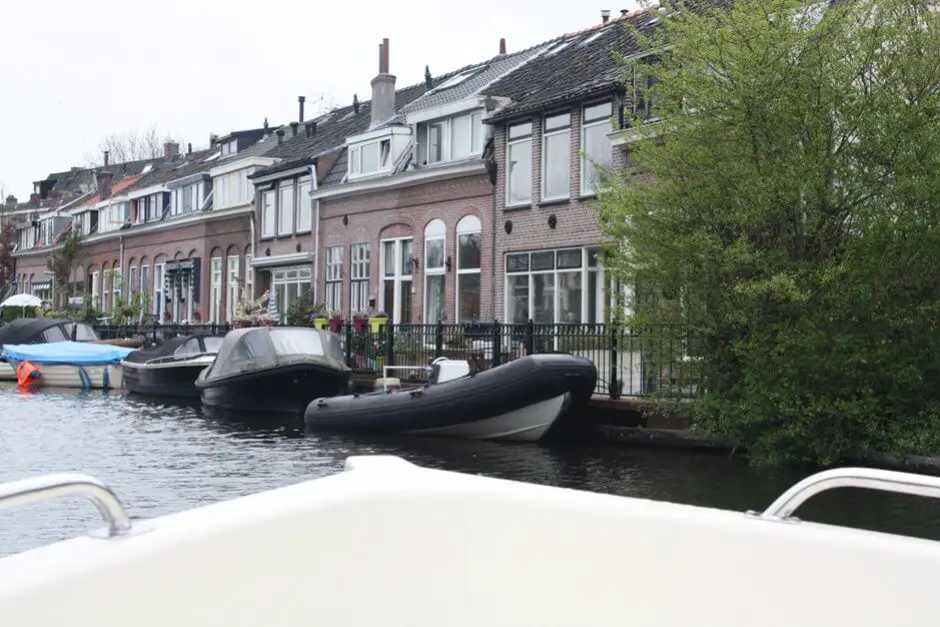 We see beautiful merchant houses and trading posts that testify to the rich past of suffering, passing several windmills on our way through the city, driving under bridges that seem to be getting lower and lower, seeing the oldest brewery in the city and driving past the university observatory Passing by. An impression of how suffering Holland presented us from the water is conveyed by these photos: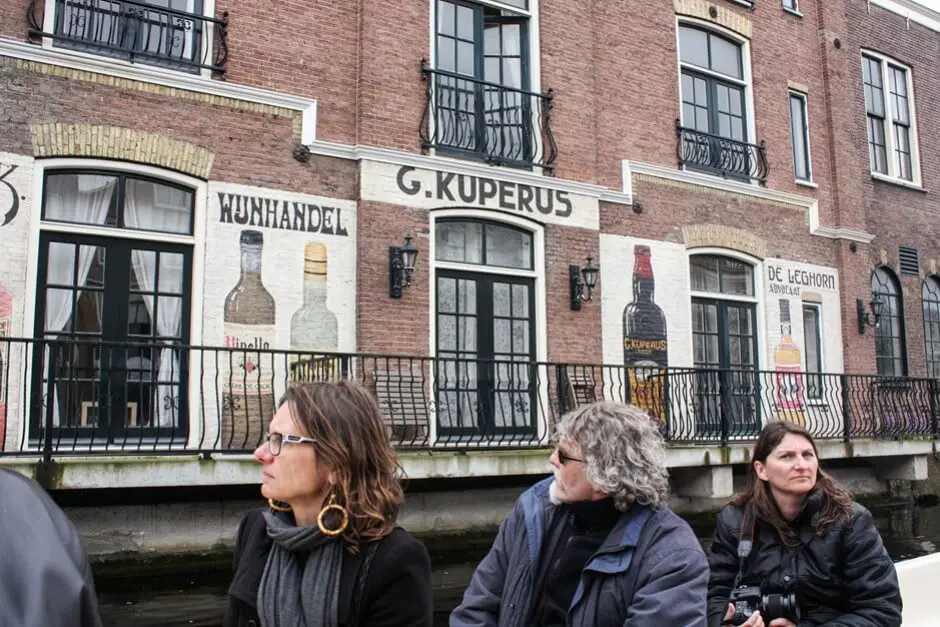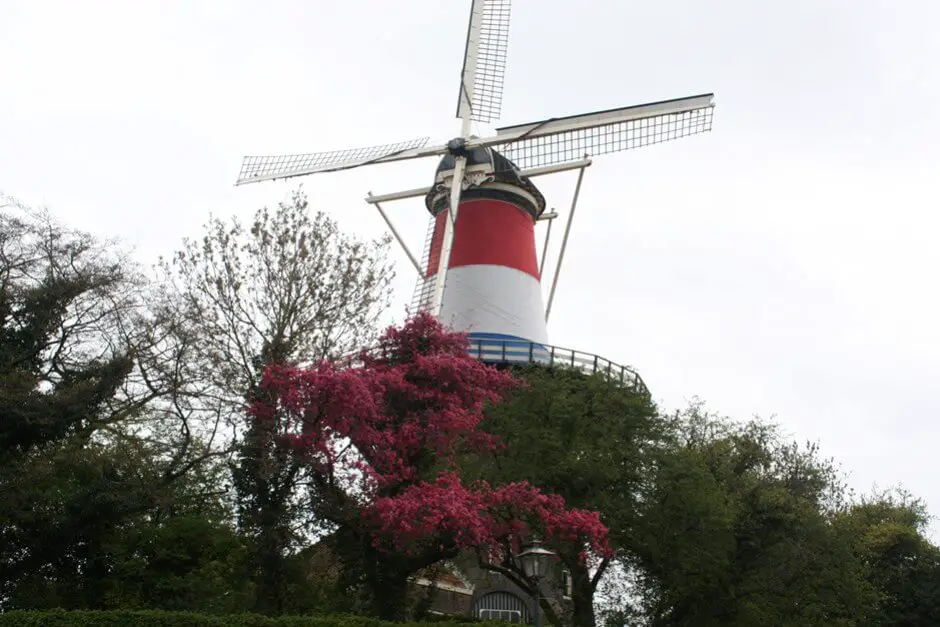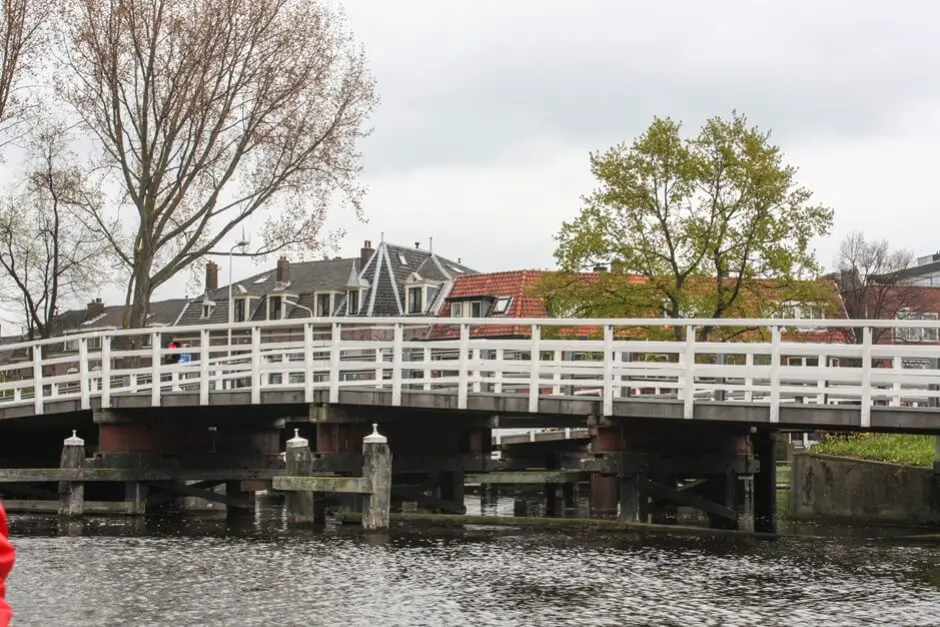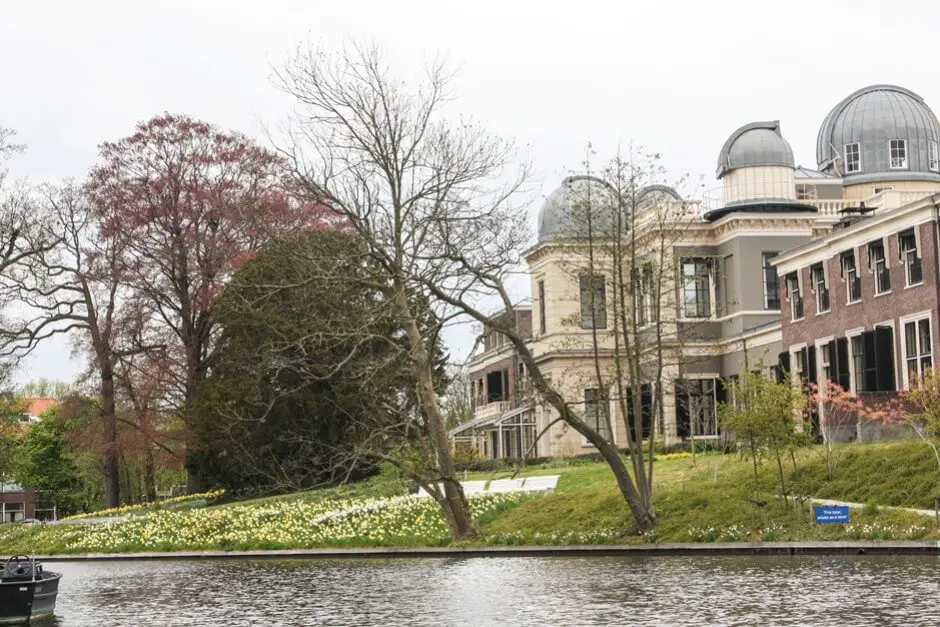 One thing was definitely our boat trip through Leiden: a very special experience that we will not forget so quickly.
More Slow Travel Travel tips There's this link. Discover more Cities in Holland.
Source: own research on site. We would like to thank Olympia Charters and our captain Rien for an impressive day on the waterways in Leiden Holland.
Text: © Copyright Monika Fuchs, TravelWorldOnline
Photos: © Copyright Monika Fuchs, TravelWorldOnline
Get to know Holland from the boat